The ICONIK pop food court welcomes you in Italik, as the new facade of the Italie 2 shopping center!
4 min read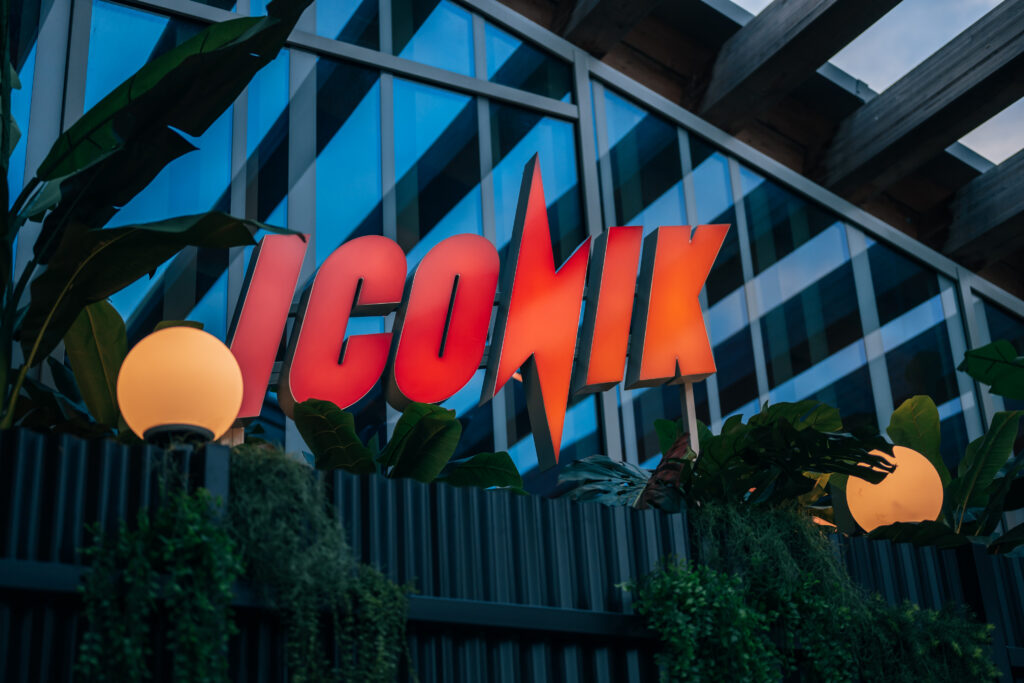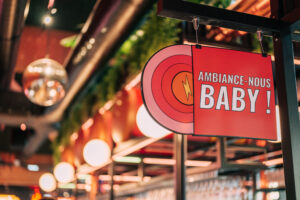 The 2022 year starts in a festive and flashy way in the cosmopolitan 13th district of Paris. Indeed, the wide Italie 2 shopping center has been recently completed by a modern Italik extension part. This new appendix construction was aimed to offer a new breath to this unmistakable social place at the roundly curved Place d'Italie, and eventually offer new trendy stores and concepts, under the supervision of its promotor Hammerson.
Among them, let us introduce you the latest food court, to be settled in Paris. Baptized as ICONIK, this new avant-garde creation, imagined by Le Jardin Suspendu group, stands in an intimate but colorful configuration, that would undoubtedly not leave you indifferent. By Alex Plato
---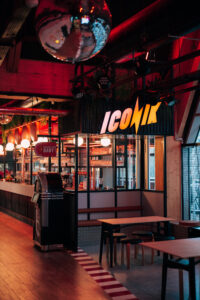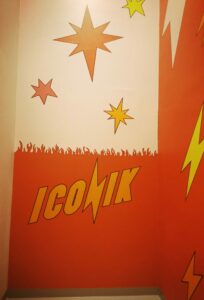 Accessible from a discret entrance, at one of the corners of the giant Italie 2 shopping center, ICONIK remains visible from outside thanks to its extravagant and pop graphical trim. Recently inaugurated on January 13rd 2022, make sure to book an evening, or more, to visit this unmissable spot, designed by L35 Architects. This fun food hall is one of the upcoming boosters of Italik, this extension of Italie 2, which was one of the winning projects of the Réinventer Paris call for projects (launched in 2014 by the Parisian municipality), which tends to combine commercial and cultural, catering and leisure activities on a generous surface of 6,400m2 (photo credits: Albin Durand/ICONIK).
Furthermore, since this place is situated at the second floor, all conditions are gathered to guarantee an intimate and cosmopolitan inn, where you could observe the surrounding street life occurring and overhanging on the Avenue d'Italie. Therefore, it seems that you couldn't get to ICONIK by chance, unless you would have of course read our article…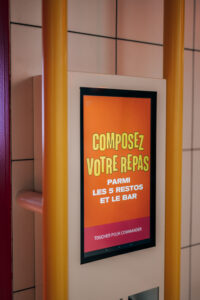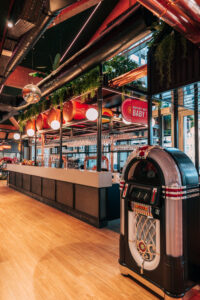 This certain discretion was wished by its project initiators, who aimed to make this new address, dedicated to urban gastronomy, a real trendy place of destination, in the heart of 13th district of Paris. Once inside of this hybrid food court, reuniting an endless warm and welcoming bar counter and four food kiosks, you could easily feel a festive, transgenerational, delicious and colorful atmosphere.
Adorned with countless flashy details, somehow recalling an unexpected wedding between kawaii and Pop Art decorative elements, this ensemble would be able to accommodate a maximum of 300 guests. In fact, you could have the occasion to spend there a real flashback in time, from the 80s until nowadays, thanks to the wonderful presence of jukeboxes, vintage consoles, disco balls, collector skates, ghetto blasters and even on the contemporary side, some LED panels available to select your orders and save time!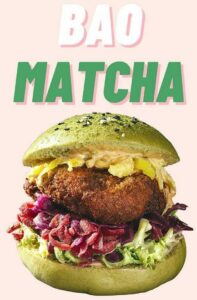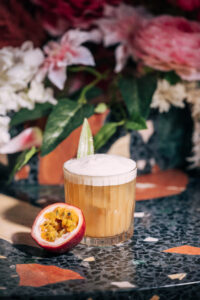 On the other hand, proposing a selection of sweet "ready-to-drink" homemade classic and signature cocktails, named with funny patronyms such as Jack Sparose, Lara Soft and Cuncumba. Otherwise, try their numerous Parisian editions from Gallia beers plus a selection of Les Assembleurs wines from the Côtes du Rhône appellation. This cocktail bar would be running all day long and even until late at night, eventually extended by a journey on the another marble antenna, sitting on the outdoor terrace.
In addition, let's get into the 4 select food kiosks which would serve you an attractive range of urban and fusion cuisine. Among them, why don't you adopt the Asian baos (as nature, taro or matcha flavored burgers) and gyozas proposed by Little BaoBei? Otherwise, you're more into the Japanese-inspired handrolls and donburis imagined by Kantine, employing some of the Kumo products.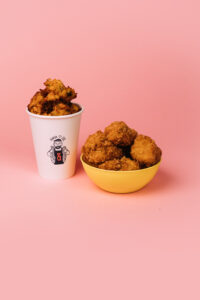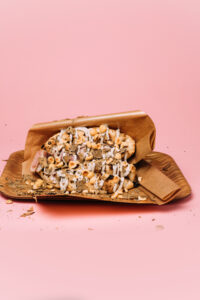 In another category, the Italian delights are also represented with the original pizzas elaborated by Magnà and its chef, the former worldwide pizzaiolo champion, in the person of Julien Serri. We could remember here his fabulous creations including truffle and pistachio cream versions. Without forgetting, the street-style maritime kiosk of Père & Fish, proposing a selection of homemade revisited fish and chips savors, employing fine Scottish salmon.
At last, we couldn't pass through the kinky pastries initiated by the team of La Quequetterie… There, a selection of oversized and colorful male and female sexual organs to appreciate in fritter texture, garnished with Nutella or rainbow covered with white chocolate, just to mention a few variants…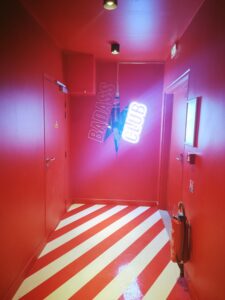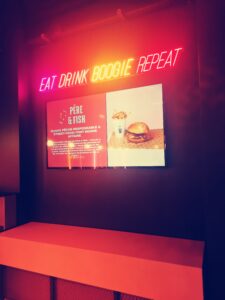 To benefit as much as possible atmosphere of this pop-culture atmosphere, the ICONIK team pays many efforts to prepare you a special non-stop program in order to have fun all week long!
Therefore, you could be entertained with thematic partys (with 80s, 90s, 00s music), private concerts and shows, random karaoke, quiz, and blind-test nights, but also lotto-bingos, vintage markets, kids workshops, and even retro video games… (photo credits: Alex Plato).
Then, let's keep updated about those cool with continuous surprises on their official website.
ICONIK, Centre Commercial Italie Deux, 28bis Avenue d'Italie, 75013 Paris (France) / Open everyday from 12pm until late…
---