Our selection of exhibitions in Paris for Winter and Spring 2023
6 min read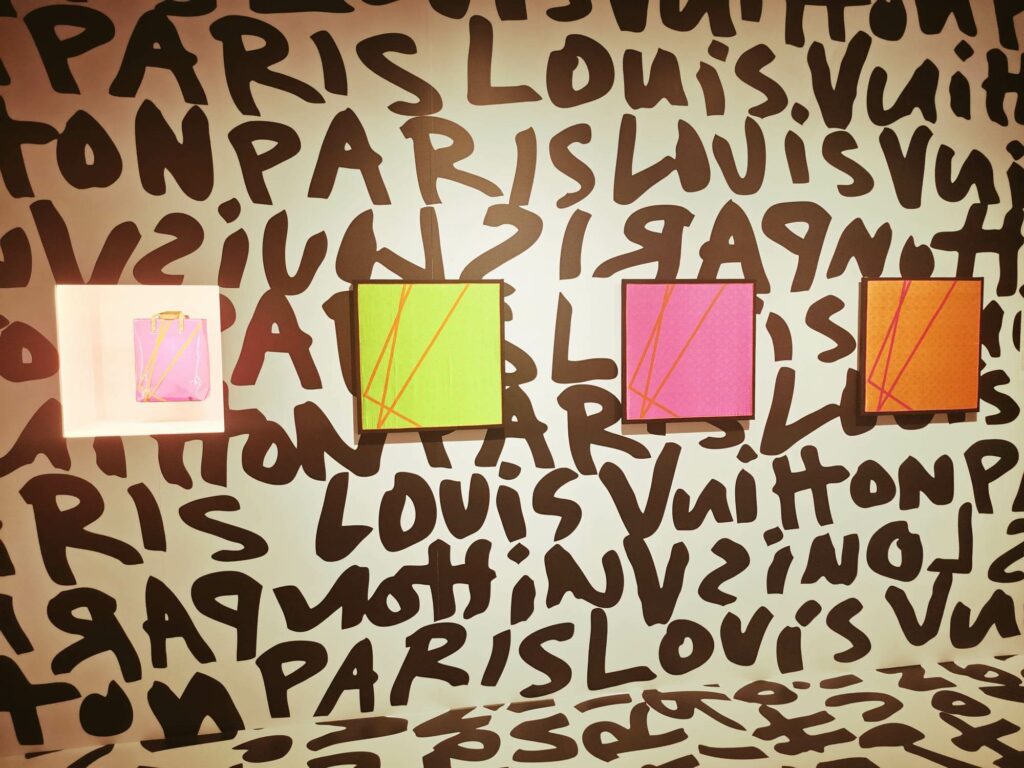 The reputation of the Parisian cultural offer is well established! That's why many exhibitions, sometimes from all over the world, take their place in the largest museums of the capital. Discover the selection of our suggestion for this Autumn & Winter 2022, along other unmissable classics, enunciated just below. By AL & AP
---
Venise Révélée, l'exposition at the Grand Palais Immersif in Bastille, until February 19th, 2023

1925, Quand l'Art déco séduit le monde at Cité de l'Architecture et du Patrimoine until March 6th, 2023
Celebrating the Nuits parisiennes, de 1977 à nos jours, at the Musée Carnavalet, until May 12th, 2024
Au-delà, Rituels pour un nouveau monde at Lafayette Anticipations until May 7th, 2023
Chagall, Paris – New York and Paul Klee at the Atelier des Lumières until January 7th, 2024
The Maurice Denis & Les Amours de Marthe exhibition at the Musée d'Orsay until May 14th, 2023
Top Secret: Cinema and Spying at the Cinémathèque Française until May 21st, 2023
Giovanni Bellini,
Influences Croisées at the Jacquemart André Museum until July 17th, 2023
Another tribute to the Mexican artist Frida Kahlo at the Galliera Museum until March 5th, 2023
The combined Monet-Mitchell exhibition at the Louis Vuitton Foundation until February 27th, 2023
Ossip Zadkine, a life of workshops at the Zadkine Museum until April 2nd, 2023
Bolognese drawings from the 16th century in the collections of the Louvre at the Louvre Museum until January 16th, 2023
Années 80. Mode, Design et Graphisme en France, at MAD – Musée des Arts Décoratifs until April 16th, 2023
The Léon Monet exhibition at the Musée du Luxembourg until July 16th, 2023
Matisse. Cahiers d'art, le tournant des années 30, embodied in the Musée de l'Orangerie until May 29th, 2023.
---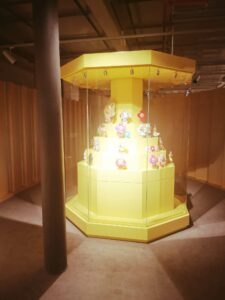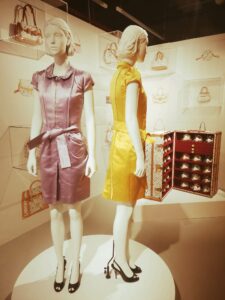 Just in front of the Samaritaine Paris, the wonderful exhibition imagined by the LVMH group, as a tribute to 160 years of creative exchanges that fuel Louis Vuitton's spirit of innovation. Untitled LV Dream, this art installation invites you on an immersive artistic journey to discover the luxury house's historic and contemporary artistic collaborations (photo credits: AL).
From a digital portrait of Louis Vuitton himself, realized by the Chinese artist Cao Fei, to iconic travel trunks or bespoke pieces illustrating the mastery of the many skills of this centennial house, this art exhibition retraces a pioneering creative epic.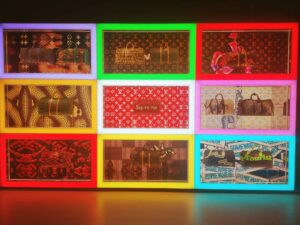 Therefore, through an intense and exhilarating journey, LV Dream explores this unchained exchange, nourished by Louis Vuitton between past and future, tradition and modernity, the city of Paris and somewhere else, know-how and innovation. Adding to this, don't miss the large gift shop, adorned with a specific scenery, exclusively settled for LV Dream, offers a selection of small leather goods, random accessories, emblematic perfumes and also a selection of books.
At last, this sort of ephemeral museum as well hosts a café and a chocolate factory in collaboration with Maxime Frédéric, the pastry chef of the Cheval Blanc Hotel. Surrounded by tropical plants, Le Café offers to its visitors a break in a lush setting and offers an exclusive selection of pastries, playing with the emblematic house's legendary LV patterns.
LV Dream
, 26 Quai de la Mégisserie, 75001 Paris (France) / Phone : 00 33 (0)9 77 40 40 77. More information on their official
website
.
---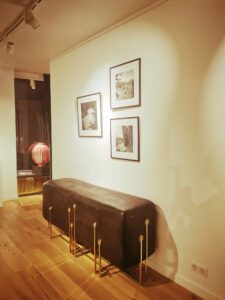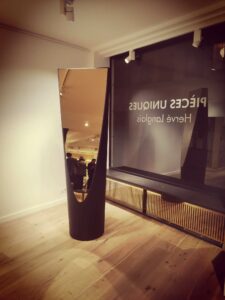 In order to launch the celebration of the 10th birthday from the Galerie Negropontes, another ten years of collaboration and complicity with the French designer Hervé Langlais are also honored in 2023. An exhibition, untitled Pièces Uniques, that brings together and, for the first time, a selection of unique pieces reunited by the artist, illustrating the seven series produced in partnership with the gallery during this decade.
On the menu, you could admire a selection of harmonious and audacious lines, made from precious materials, along a perfect formal execution. Therefore, Hervé Langlais and the curator and founder Sophie Negropontes have in common this same aesthetic sensibility, which seems in line with other typical French decorative arts, to admire until March 20th, 2023.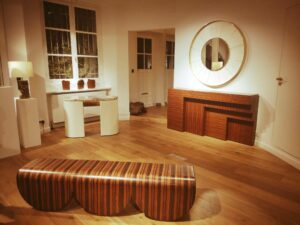 Following this spirit, Hervé Langlais gave birth to creations, somehow guided by his constant quest for beauty, plus a certain sublimation of materials, undoubtedly inspired by his own architectural path. That's why those artworks presented here until 20th March 2022, are the combination of simple and complex shapes, sometimes revealing the veining of stones (such as marble), but also the natural contrasts of precious woods, without forgetting the brilliance of brass (in an unusual design buffet) or even the depth of lacquer or even the collaboration with glass art from Perrin et Perrin.
Thus, don't miss this Ciel et Terre mirror, the Plumage cabinet, or the Overhung console table… Ten pieces reunited to tell you about ten years of friendship and artistic adventure. A good occasion to discover the richness and diversity of the universe from Hervé Langlais.
Galerie Negropontes
, 14-16 rue Jean-Jacques Rousseau, 75001 Paris (France) / Phone: 00 33 (0)1 71 18 19 51. More information on their official
website
.
---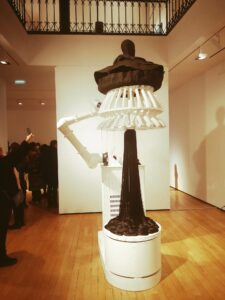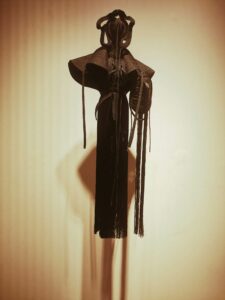 Just before the Paris Fashion Week, the Galerie Templon is adorned with the ebony black and white colorful tandem imagined by the French artist Jeanne Vicerial. For her first exhibition showcased by a gallery in Paris, and visible until March 11th, 2023, this artist unveils about fifteen new textile made sculptures in various formats (photo credits: AL).
For your information, she used to be the first doctor to graduate in fashion design field, in France in 2019, before being a resident of the prestigious Villa Medicis in 2020, Jeanne Vicerial is already widely recognized for her avant-garde textile art, along an authentic and logical taste for Haute-Couture.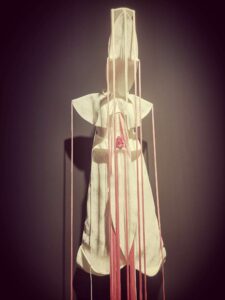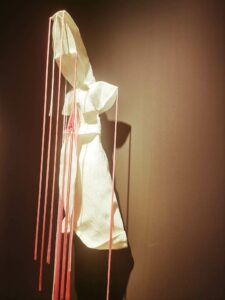 Through her lifetime research, she brought back the codes of the textile industry, questioning the dichotomy between over-made to measure and ready-to-wear approaches. Thus, her artistic approach then focused more on the place of women's bodies in society, by regularly involving other creators, such as scenographers, perfumers and even musicians to her own projects.
For this singular art installation, in the new Grenier Saint-Lazare's antenna by Templon, the artist Jeanne Vicerial has therefore installed a silent army of silhouettes, resting in this space crystallized over time. Also deeply passionate about poetry, she gives flesh to these Armours, as a sort of disturbing warriors' battleships, completely covered by this black yarn.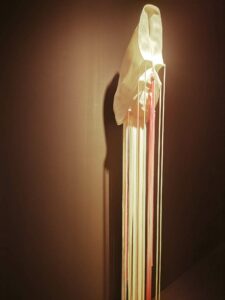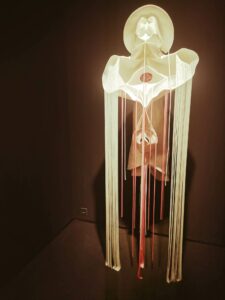 Furthermore, at the heart of this exhibition, and from this process of creation, you could either interpret some sort of esoterism and sometimes mystery, with this sort of crypt plunged into darkness.
Before eventually reaching your visit through this real cabinet of curiosities, dedicated to so-called sex-voto. Indeed, on this pristine white pictured rails, the artist accumulates various object-offerings. Dislocated or dismembered, admire these blossoming vulvas, as small vestimentary organs or even the bellies of Venus, as deepening a random reflection around the place of gender and physiognomy, oscillating during millennia between sacralization and mistreatment.
Galerie Templon, 28 Rue du Grenier-Saint-Lazare, 75003 Paris & 30 Rue Beaubourg, 75003 Paris (France) / Phone : 00 33 (0)1 85 76 55 55. More information on their official website.
---