Sylvie Malys comes back in 2023, with her new Toquée act, in the Théâtre des Mathurins
3 min read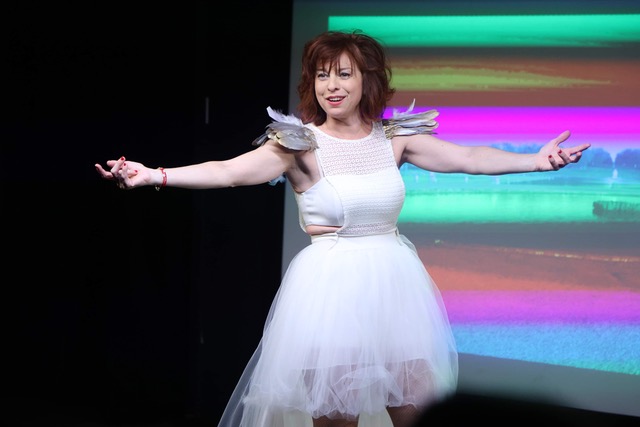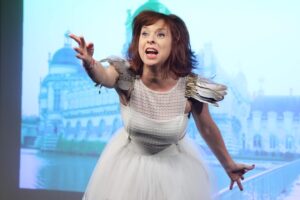 Already known as an actress, sculptor and writer, Sylvie Malys is a polyvalent artist. Apart from being a real epicurean, she has been sharing a real passion for gastronomy and wine for years. Today, as an unclassifiable artist, she wishes to communicate then through different materials, whether fine food but also sandstone, bronze, plaster, concrete, notably with her besides activity of sculptor.
About theater projects, you may have attended Sylvie Malys on the stage of her previous project, called Le Génie du Vin that stood some time ago in the Théâtre du Gymnase, without forgetting Renaissance with the comedian Pierre-François Martin Laval. Unless, you may have watched her on TV, towards the Alice Nevers series in TF1, as well as a guest in Scènes de Ménage on M6. By AL
---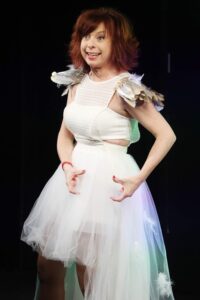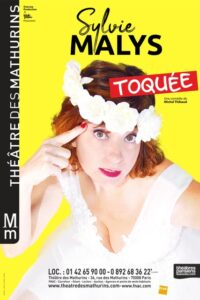 For this new comedy hosted in the Théâtre des Mathurins until May 2023, Sylvie Malys proposes a burlesque theater play around gastronomy, tainted with some humoristic and even a series of nonsense accents (photo credits: Sylvie Malys).
Naturally untitled Toquée, this artwork is spoken in French but possibly profitable for English speakers, due to the high presence of non-verbal gestures and scenes. This double sense title of Toquée either evokates the crazyness of this one-woman-show but also the gastronomic reference of this comedian who had the privilege to approach from very close this culinary galaxy. A sphere that is logically highlighted here, especially from her video clip filmed in the huge Rungis Market and pictured upon here.
"Strengthened by all these meetings, all these sharings gave me the desire, the desire for this artistic communion between sculpture and the plates of a chef…" affirms Sylvie Malys, who as well initiated the creation of various Sommelier contests.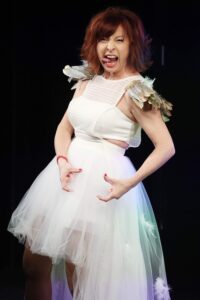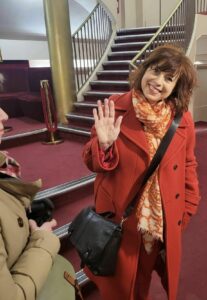 Staged by Michel Thibaud you could admire here Sylvie Malys as a wacky bride facing a hard wedding day, full of obstacles and ceremony issues, that she is pleased to share with her audience.
Adding to this and behind her performance, stands large shots of the romantic Château de Chantilly eventually replacing the context of a typical castle wedding. Apart from displaying her elegant white dress, contrasting her urgent marriage matters, you would be surprised by the different roles that Sylvie Malys is able to play in the same time. Therefore, take the time to decipher these several characters, each more crazy than the next. Enriched with cuisine terms, enjoy this theatrical diner, full of humor and maliciousness. Otherwise, you would be tempted to read her recent book, entitled Art Sens, gathering her passions for arts and gastronomy, published by Balzac Editions.