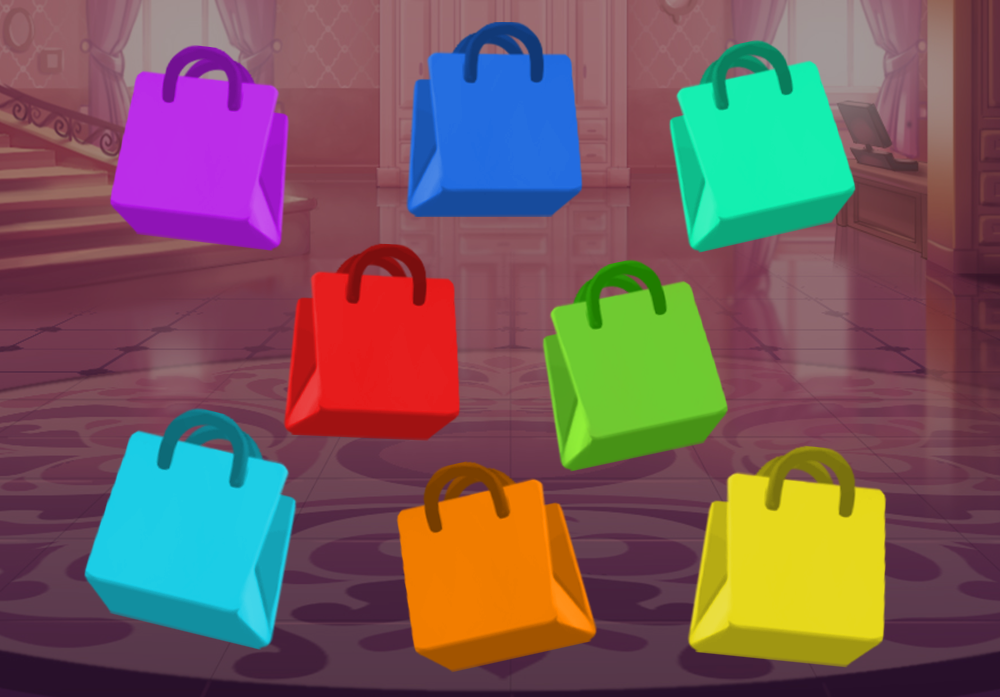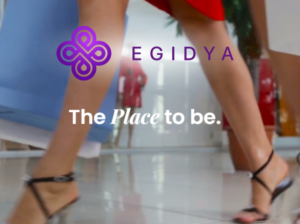 If you look for exclusive and ethical cosmetics and fashion brands, promoted by committed influencers, EGIDYA is a marketplace surely made for you. Launched in December 2022, this innovative platform proposes a selection of products, selected according to criteria of quality, innovation and ethics. Indeed, EGIDYA proceeded a meticulous recruitment phase, where the previous collaborations and partnerships were analyzed, as well as their successes or eventual existence of deceptive marketing practices.
As far as we know, EGIDYA initially wishes to promote French and European brands but is also open to all brands that meet European standards.
Thereafter, those brands would be naturally highlighted by the different influencers (also casted for according to criteria of transparency, involvement and ethical commitment), supported by their information messages. On the platform, brands will be able to access a dashboard to register their products and select one or more muses pre-selected by an algorithm. For their part, consumers will be able to find on a single platform the products promoted by the different influencers they follow. By AL
---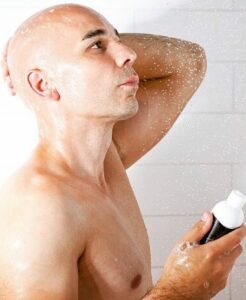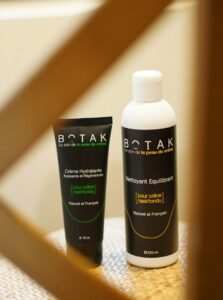 In order to learn more about this selection proposed by EGIDYA, we start our tour with Botak which is a true French care brand for bald, shaved and trimmed heads. On top of that, this complete line of products proposed here is designed in France with natural raw materials and tested under dermatological control (photo credits: Botak).
Logically baptized Botak, according to Malay language, that designates "a person whose head is exposed, shaved or shaved". For your information, this physical aspect is not badly considered in this specific culture but also ours in Europe, since it's mostly referred to a beauty asset.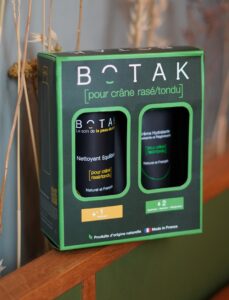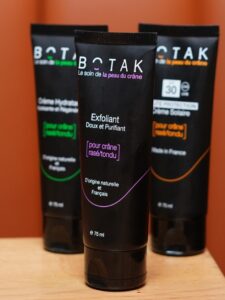 Therefore, this brand, co-founded by Fabrice Arm and Stephanie Briquet, accompanies people with exposed craniums to take a further care of the visible epidermis of their head, to become more healthy and even gain more self-confidence. This wide range of vegan and cruelty-free products cover most of the needs, from UVB protection until hydrating, passing by an exfoliating action.
That's why you could expect to get your sebum excess and random transpiration cleaned, before the skin of your head gets exfoliated with even some cell renewal stimulation. Apart from this, your skin would become soothed, healed and hydrated, while your pH and microbial flora gets regulated!
More information on their official
website
and on
EGIDYA
platform.
---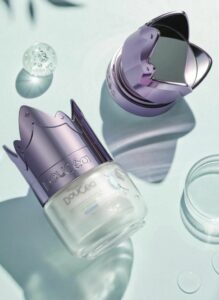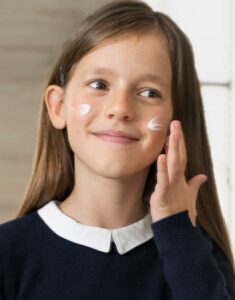 Another brilliant skincare novelty on the EGIDYA marketplace is embodied by Doucea, which is known as a participatory project. Indeed, this skincare brand is this time dedicated for the youngest ones of us, so to say babies and children, while of course reassuring their parents (photo credits: Doucea).
Therefore, this inspired and designed line combines an innovative range of products, based on high-quality formulas, offered in playful packagings, which would undoubtedly appeal to your kids.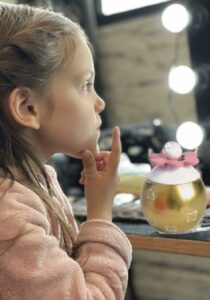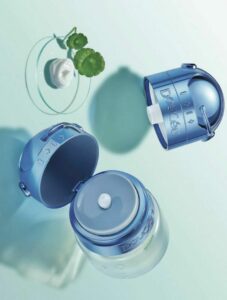 Also made in France, more precisely in a factory in Normandy, the Doucea entity aims to constantly innovate, in particular through the use of patented ingredients such as GEL-TRAP, which makes it possible to formulate quality beauty creams without employing any oil, mineral nor vegetable ingredients.
Transformed through cold formulation, so to say without heating and cooling phases, nor any using some high-speed turbine, this unique formulation leads to a sustainable way, especially if we take as example those refillable capsules.
More information on their official
website
and on
EGIDYA
platform.
---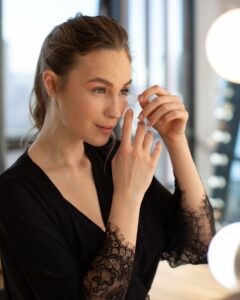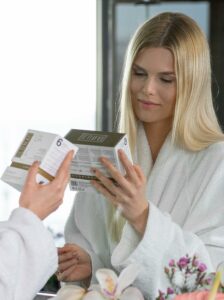 Furthermore, Luna Microcare is proud to share an innovative, cruelty-free and vegan offer of cosmetics, coming straight from London. Thus, this range expresses through a set of skin patches, featuring a patented Micro Channel Patch technology, starring breakthrough formulations and for sure clinically proven results (photo credits: LM).
In fact, those innovative formulations aim to provide a solution for various skin problems. Therefore, beyond tending to understand the random evolution and changes in anyone's skin appearance, the Luna Microcare's project wishes to propose solutions able to challenge any other skincare expectations.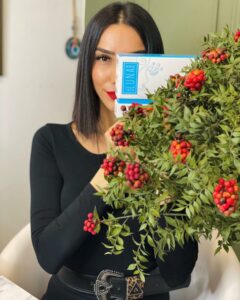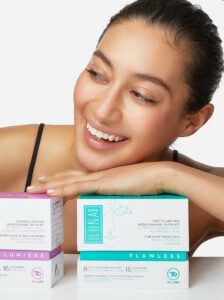 This is probably the reason why the brand was honored at the 2022 Women's Health Innovation Award ceremony and even won the 2022 Women's Health Skincare Award.
This prize was attributed to highlight the different products developed by Luna Microcare are based on natural hyaluronic acid, as well as patented active ingredients, which are self-dissolving micro-cones. Thus, those microstructured elements are precisely concentrated and deliver active ingredients to take care of targeted areas and eventually improve anyone's skin condition.
Therefore, the brand's products wish to treat various skin conditions, including aging, wrinkles, expression lines, dark spots, hyperpigmentation, hormonal flare-ups, among many others. The fact that Luna Microcare is able to treat a wide variety of skin concerns, makes its range universal in the framework of a real inclusive brand.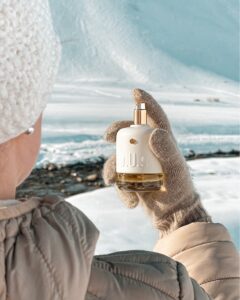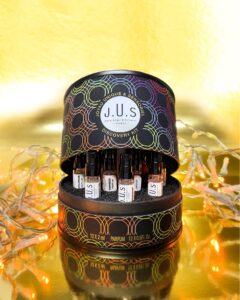 Then, if you are sensitive to charming scents, let yourself be enchanted by the sensory experience offered by Maison J.U.S. A plural offer that is expressed through perfumes with colorful and eco-responsible bottles, and even made in France (photo credits: JUS) .
Indeed, Maison J.U.S admits to offering alternative and niche perfumes, with the ambition of creating new standards in this competitive field. In addition and for transparency purposes, Maison J.U.S has decided to share the formulas of their fragrances, allowing more truth and curiosity among its customers.
On top of that, the brand favors some upcycling way of life, in particular through the reuse of several elements, including old glassware molds and even certain vintage furniture in the offices. Last but not least, their perfumes are designed to be reusable, as can testify those recharges pictured upon. This is why their flasks are refillable and returnable, so are their gift boxes, which are as well reusable.