The Salon du Livre rare & des Arts Graphiques, RTL2 Essonne en Scène & Paris New York Heritage 2023 festivals would unveil your culture!
6 min read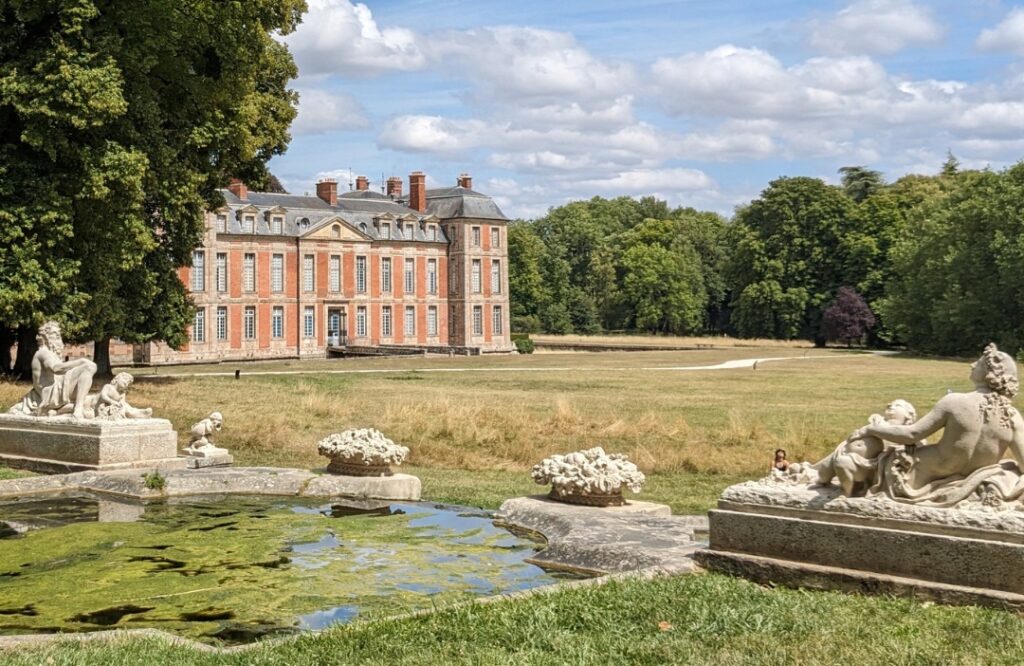 The cultural sector is very acclaimed in France and especially in the Parisian region… That's why, different localities around Paris pay many efforts to organize or support cultural festivals, in order to entertain as much as possible the most of you, at any time of the year. Although, summer time may be regarded as the most appropriate period, due to its pleasant weather conditions, for the optimisation of such events (cover photo credit: Alexis Harnichard).
In this article, we are pleased to enunciate you some of them to attend, in magical places. Thus, whatever your musical preferences, we propose you some suggestions, in a combination of tradition and modernity. By AP
---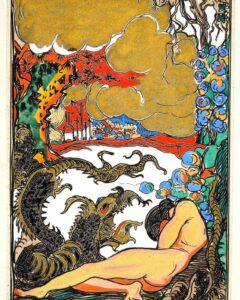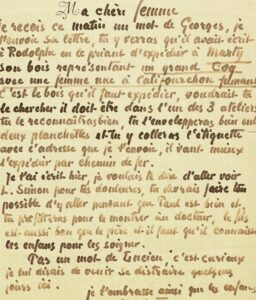 The first event of its kind in the world, the Salon du Livre rare & des Arts Graphiques is an unmissable Parisian cultural event. For this new 2023 edition, standing from 22nd until 24th September 2023, in the Grand Palais Éphèmère, this meeting place for bibliophily and graphic arts enthusiasts, would amaze you during 3 days of discoveries and beautiful literary surprises, but not only.
This festival of old, and sometimes rare, books is therefore open to everyone, and especially to all budgets, since it is possible to acquire artworks.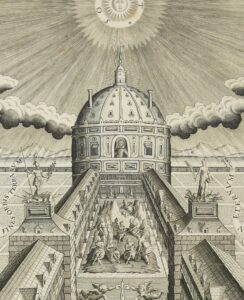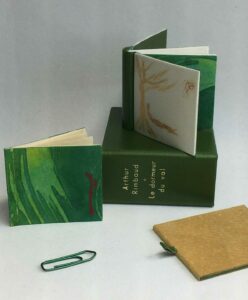 Indeed, along the alleys, discover a real and vast bookstore, where exceptional pieces rub shoulders with more accessible documents.
As a reminder, there are 140 booksellers and gallery owners, from all over the World, who are announced and would be there to share their passion and expertise with the visitors, in a friendly and welcoming atmosphere. At this occasion, thousands of documents (so to say rare or curious editions, prints and drawings, along other pieces from all periods and styles) would be proposed, including some elements from exceptional provenance.
Year after year, these masterpieces arouse notable interest from more or less informed collectors.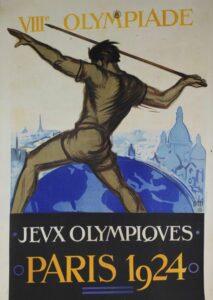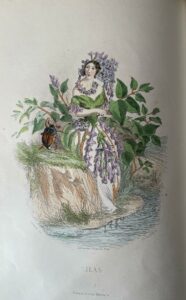 Therefore, you're invited to navigate through this sort of cabinet of curiosities, where would get unveiled a series of our common written and graphic heritage (photo credits: SLAM).
For example, very old vestiges would lead you back to the origins of books, but also great literary classics, sometimes adorned with autographs of famous people, without forgetting some of the most surprising artistic avant-garde books, and even the original comic strips or rare editions of illustrated tales, which would surely take you back to childhood, or more deepened souvenirs.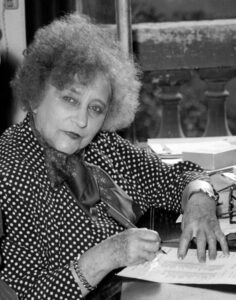 Adding to this, this year, the Jan Michalski Foundation for Writing and Literature will be the guest of honor, around an exceptional and unique exhibition in France, named "Colette. Write, be able to write", settled on the occasion of the 150th anniversary of the birth of this engaged novelist.
This exhibition will bring together no less than 250 precious documents emanating from this illustrious author, starring original editions, photographs, letters, manuscripts, and objects, rarely or never shown to the public.
Salon du Livre rare & des Arts Graphiques, at Grand Palais Éphémère, Place Joffre (face à l'École Militaire), 75007 Paris (France) / More information on their official website.
---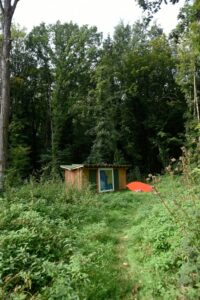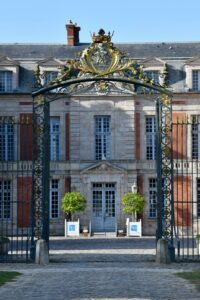 First of all, why don't you enjoy some pop concerts in a beautiful natural landscape, offered by the newly born RTL2 Essonne en Scène festival? Established since June 2019, this musical and green rendez-vous never stopped to stop to expand since its early days. Born from an original and rich eclectic project, this musical festival is composed of a smart encounter between various melodic influences (photo credits: Alexis Harnichard & François Lauginie).
If you want to go further about the identity of RTL2 Essonne en Scène, you would easily understand that this cultural event was conceived for everyone, confirming in a way the ability of this wide natural territory, located at the borders of Paris, to welcome all kinds of talents. Without forgetting that this festival has the incredible Chamarande Castle as fairy framework…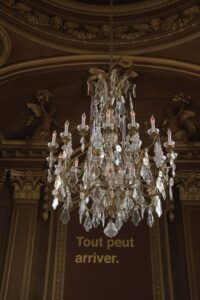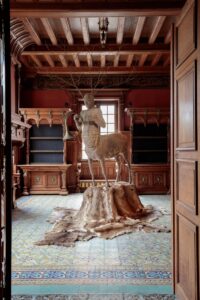 Erected in the 17th century, this brilliant domain has succeeded to transmit its architectural grace, since the famous Grand Siècle, pursuing nowadays its artistic philosophy through various events, organized around it. Without forgetting that this Chamarande domain is spread around 98 hectares of nature, open to anyone willing to enjoy some calm and back to basics, without going too far from Paris. Along this park, we can admit that the castle and its orangery have notably become an ideal playground for the expression plastic arts, since 2001.
That's why, we invite to register on your diary, those two days of festival, occurring on June 24th and 25th, 2022, where you could experiment an intense festive atmosphere, nested in a countryside setting and talented artists (a couple of them pictured below).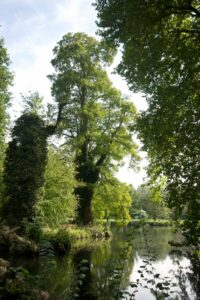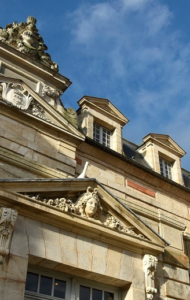 Thus, regarding the programming, the team from the Francofolies festival, native from La Rochelle, had been selected to bring its know-how and connections, in order to showcase local but also international scene.
Indeed, by providing its trademark signature, the Francofolies offers its intergenerational popularity, and eventually tripling the audience of this young festival, with 16,000 festival-goers in 2021. In this plural place, between nature, contemporary art and music, we already counted in the two previous editions, some famous names of French musical variety were mobilized, such as Calogero, Julien Doré, Pr2B and Terrenoire, along emerging artists, including Bandit Bandit, Victor Solf or even La Boum Brute.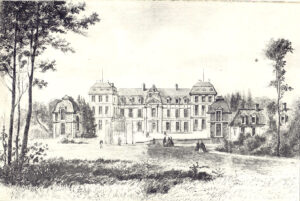 Although for this year 2022, happening during two days, between 1st and 2nd September 2023, some say that the two headliners would be the Belgian newcomer Pierre de Maere nearby the recent revelation Juliette Armanet, the no less famous Matthieu Chedid, all supported by the promising folk activist Adé, without forgetting the last tour of the Shaka Ponk band, and the dark and wild electro facet proposed by Zaho de Sagazan.
Once again, don't also miss the opportunity to discover some young talents coming from this cultural Essonne department, so to say Kriill, Dynah, Laveine, Triinu and Imparfait.
Domaine départemental de Chamarande, 38 Rue du Commandant Maurice Arnoux, 91730 Chamarande (France) / Phone : 00 33 (0)1 60 82 52 01. More information on the official website of the festival.
---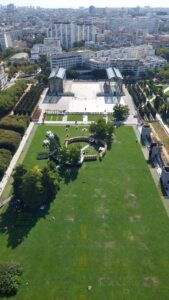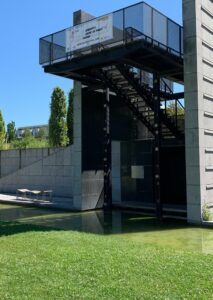 In the other side of Paris, why don't you opt for the 7th edition of the promising Paris New York Heritage Festival, organized in the unique site of the Parc André Citroën. Not far from the Eiffel Tower, this Afro-American cultural heritage event, carried by a claimed ecological commitment, would set a lot of entertainment. Thus, this Festival aims to introduce us some new players in terms of African, Latin American, Indigenous and European musics and cultures, which have made the music of today.
Proud of a wide stage, made from recyclable straw bales and other type of materials, the Paris New York Heritage Festival tends to limit its carbon emissions, while offering premium acoustic assets.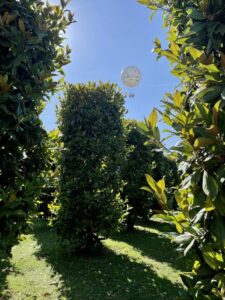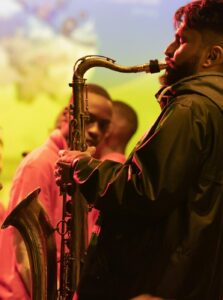 With its outdoor concerts and DJ sets, its breakdance battles and its specific gastronomy, this eco-responsible rendez-vous even proposes the opportunity of a hot air balloon trip over Paris. A perfect way to start your upcoming school year.
After previously reuniting various popular artists, like Roy Ayers, Tony Allen, Erik Truffaz, Wax Tailor, Keren Ann and many others, this 2023 edition proposes the exclusive venue (notably from Coachella Festival) of the Congo beats displayed by Jupiter & Okwess, the amazing cocktail of acid jazz and soul from Kyoto Jazz Massive & Echoes of A New Dawn, the poetic and jazz performance of Allysha Joy, the live DJ set by Guts and the Gospel'N Life Harmony choir, singing all together since 2001.
Paris New York Heritage Festival, 2 Rue Cauchy, 75015 Paris (France) / Phone : 00 33 (0)1 53 98 73 84. More information on their official website.
---