Immerse yourself into the organic cognacs from the Maison Planat, born in 1828
3 min read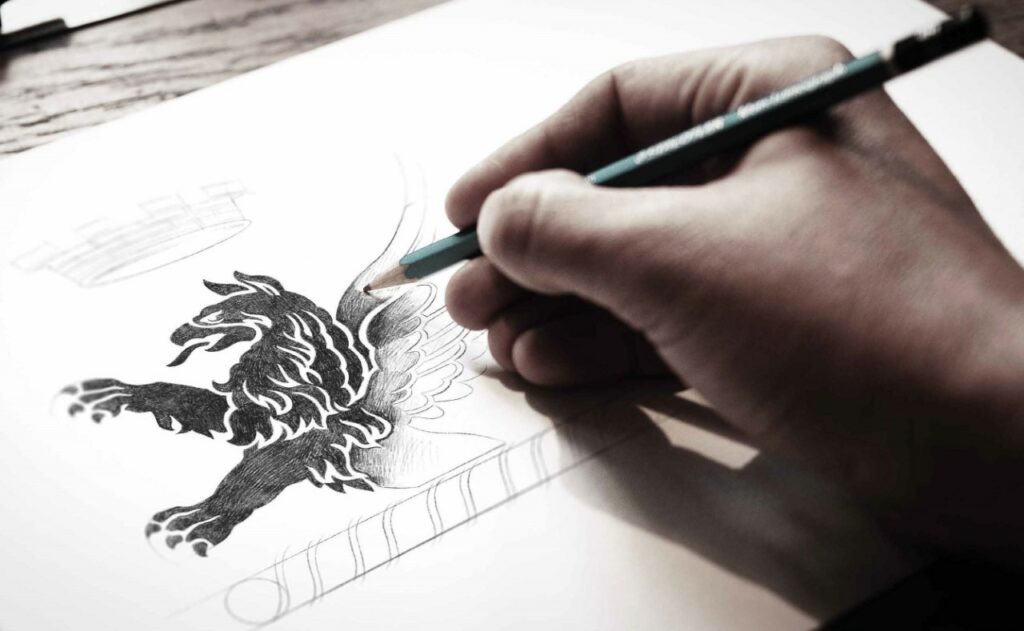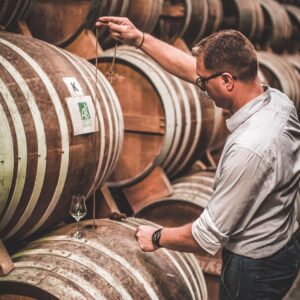 Since the year of its creation in 1828 by Abel Planat, the Maison Planat has been renowned since as one of the most illustrious names in the history of Cognac. The founder's son, Oscar Planat, boosted his heritage, supported by his law degree. Under his impulsion, Cognac Planat even became the third-largest exporter of cognacs in the United States, back in 1900s. Before being successively transmitted to other famous families in this field. Indeed, the Pionneau family took over after the Planat family, since Joseph Pionneau was notably the Cellar Master of the Maison and was trained by Oscar Planat. The Maison Planat and its cellars in Cognac were then sold in the 1960s to the Camus family; and it was in 2018 that the Nau family acquired the house hand in hand with the Soerlie family, with whom they are still co-shareholders. Now acting as a trading house but also proposing its own products, Cognac Planat is still considered as a genuine spirit pioneer, notably in terms of organic cognacs. This innovation philosophy has notably been acclaimed at many occasions, towards countless awards! By AP
---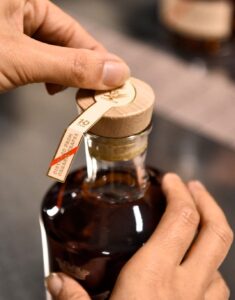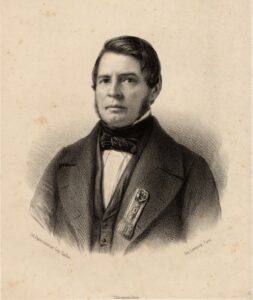 Located in the Gensac-la-Pallue village, Cognac Planat is recognized for its long tradition in the production of high quality cognac. That's why their elixirs are distinguished by its commitment for artisanal and traditional production methods, as well as their passion for preserving the authentic flavors of cognac.
Therefore, the Cognac Planat distillery sources the best grapes in the four main crus of the Cognac territory, where the soil conditions and climate are ideal for growing and harvesting carefully selected grapes, to ensure the best possible quality for premium cognacs (photo credits: Cognac Planat).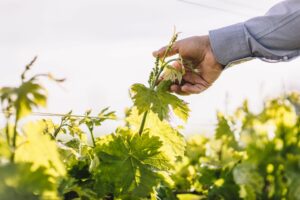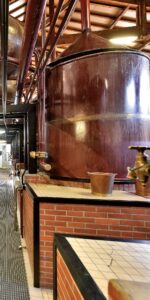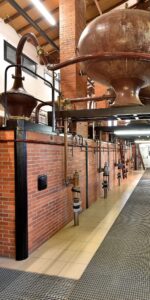 On top of that, Cognac Planat is also nowadays one of the main promoters of organic cognac, working hand in hand with around twenty organic winegrowers, pursuing its own fair production of sustainable cognacs. By the way, Cognac Planat leads a real ancestral production process, involving a double distillation in copper stills, followed by some aging phase in French oak barrels. It's not a mystery that this aging time allows the ensemble of their cognacs range to develop complex aromas and rich flavors over the years. Thus, the house offers a generous selection of cognacs, evolving from young and lively expressions until older and refined special editions. Without forgetting that this eco-friendly structure also strives to educate consumers about cognac history and distillery art, through regular contents on their social networks. A good way to learn more about their production methods, before eventually tasting their cognacs.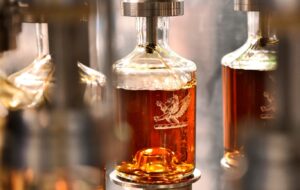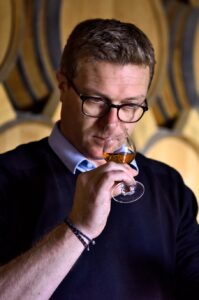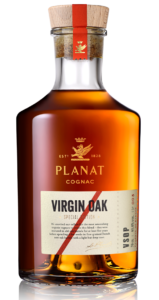 For instance, we are glad to introduce you their organic VSOP cognac, which is a blend composed of the most amazing organic cognacs of the house. Aged for a minimum of five years in red oak barrels before spending a few weeks in new fine-grain oak barrels, this juice has benefited from a successful double aging.
The result is a visible coppery robe, showing some chocolate plus slightly golden reflections. Before displaying the best from the typical complexity of organic cognacs, through scents of dried apricot, grapefruit and bergamot, structured by the specific tannins, so representative of virgin oak barrels. This asset as well offers robust and tasty roasted notes of vanilla.
Once in mouth, you could finally appreciate the splendid aromas of plum but also exotic fruits and even some delicate astringency left by its fine-grained oak. At last, this cognac benefits from a remarkable and greedy persistence, punctuated by some delicate smoky sensibility on the finish.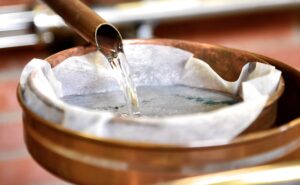 Cognac Planat, 2 impasse de la gare 16130 Gensac-La-Pallue (France) / Phone: 00 33 (0)5 46 04 60 08. More information on their official website.
---