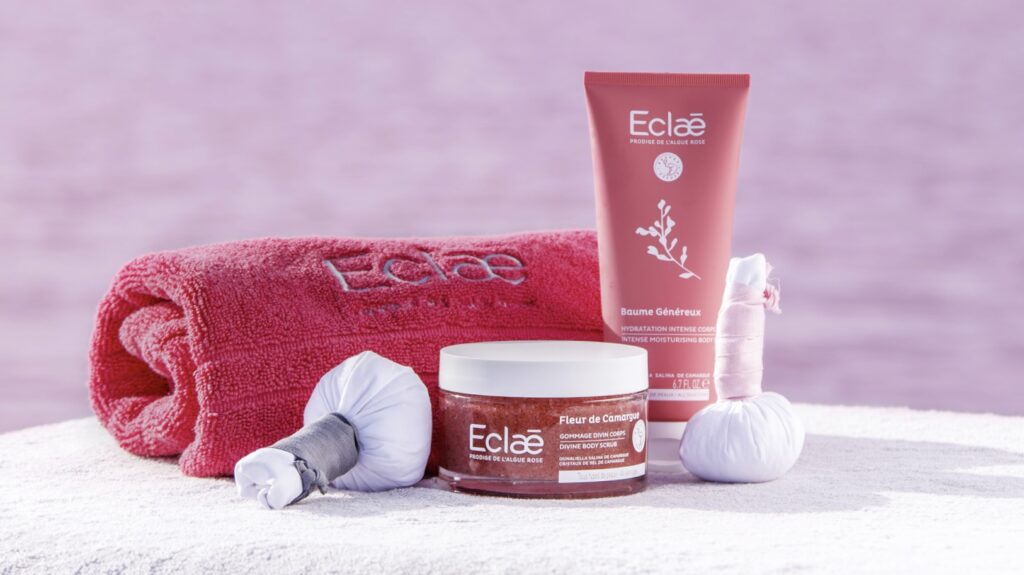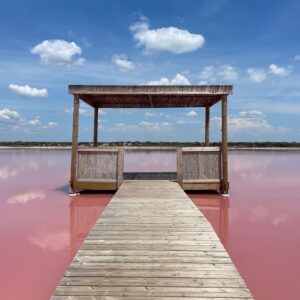 The beauty industry is constantly evolving, integrating new scientific discoveries and natural ingredients to create innovative skin care products. One of the brands that stands out in this area is Éclae, a company focused on the research and development of beauty solutions inspired by nature. For instance, Éclae wished to follow a holistic approach to beauty, by integrating the benefits of nature and science to offer superior quality products. This French project strives to create effective products that improve the skin while respecting the planet. If you're looking for innovative, eco-friendly beauty products, Éclae might just be the brand for you.
Founded on the idea that inner and outer beauty are closely linked, the brand is committed to creating products that not only improve the appearance of the skin, but also promote overall well-being. Then, Éclae draws on the beneficial properties of plants, minerals and natural extracts to formulate its various products. By AL
---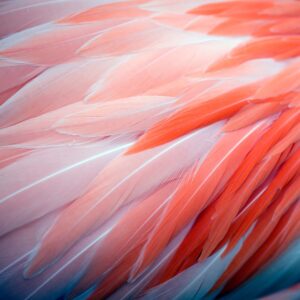 If you are curious to discover new beautiful beauty products, inspired by nature. We are pleased to introduce you to Éclae, founded around the fortified city of Aigues-Mortes. A cosmetic adventure dedicated to the cultivation of quality sea salt, which has been harvested since antiquity and which is usually and essentially intended for food. Furthermore, in this exceptional place, salt is not the only wealth, since it is also home to the first European reserve of pink flamingos. Indeed, once a royal concession, the Aigues-Mortes saltworks shelters more than 150 protected bird species and a rich and varied flora, best preserved for decades (photo credits: Éclae).
Born from an ambitious project initiated in 2010 by the Compagnie des Salins du Midi which decided to commission a scientific team, experts in the development of microalgae, in order to study those naturally present in this Mediterranean area.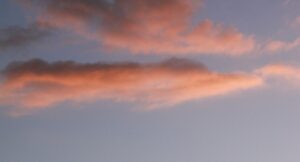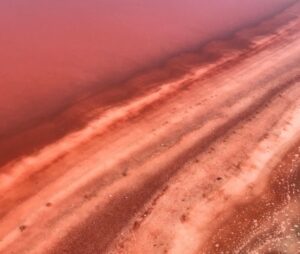 After having been scientifically proven that the Salins hold another treasure, a halophilic Pink Algae, named Dunaliella Salina, the team discovered that this species has extraordinary and unexploited properties. Indeed, this Pink Algae has astonishing powers which are revealed in the heart of the Salins, particularly in Aigues-Mortes.
For information, every summer, on the Aigues-Mortes saltworks, a phytoplankton bloom occurs, particularly when water reaches its highest salinity level. As a result, the natural defense process of Dunaliella Salina gets then at its peak and its strong production of carotenoids colors its cells in intense pink. The Pink Algae thus acquires such vitality that it colors water into a bright pink shade. At this time, its properties are at their maximum capacity and make this unique plant species an essential cosmetic ingredient.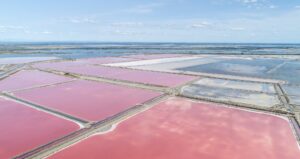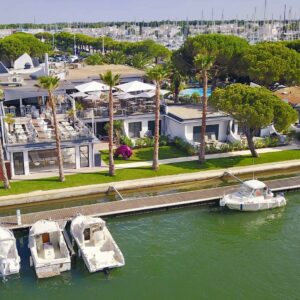 Evolving in a complete natural and of course organic environment, generating a real concentrate of energy, which is essential in this common fight against skin aging, this Pink Algae also benefits to pink flamingos. By the way, these migratory birds are part of the protected species and feed on a micro-shrimp, named Artemia Salina, which itself feeds on this microalgae. This pink flow explains the color of pink flamingos, the well named species.
Therefore, combine your beauty routine with that of pink flamingos, by also adopting this exclusive ingredient with multiple properties. Available across the nearly entire Éclae range, Pink Algae promises long-lasting hydration and effective protection against oxidative stress. Based on this statement, we invite you to browse the different elements of this range, developed for a complete beauty ritual, according to your needs. This protective line is therefore mainly composed of this astonishing organic Pink Algae, but also other active ingredients, also harvested from the surrounding Camargue saltworks.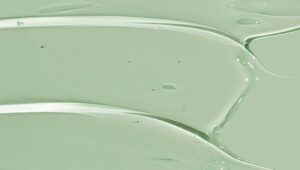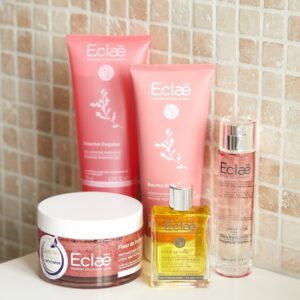 You will be able to count on the Immortelle des Dunes, which is a typically Mediterranean plant, rich in flavonoids and tannins, recognized for its antiradicals, astringents and veinotonics virtues. A natural element included in the Crème Bonheur Du Jour and its complementary treatment, named as the Soin Protecteur Enrichi, which are both supposed to provide lasting hydration, act against the effects of pollution on the epidermis, while aiming to fill in wrinkles.
As well as Maritime Chamomile, which is again a typical plant, growing on beach dunes, known for its calming, soothing and anti-inflammatory properties. It is therefore logical that it can be found in the Concentré de Lumière mask, which aims to hydrate, refresh and soothe tired skins. Without forgetting the Criste Marine, a plant, anchored into sands and rocks, exposed to UV and sea spray. This species is rich in terpene derivatives (limonene, menthol or camphor), known for its toning properties. It can be found inside the Baume Généreux, a body moisturizer.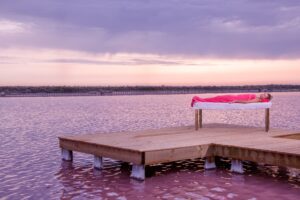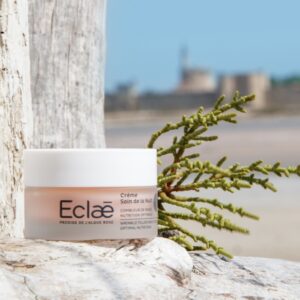 In addition, Sea Coral (also called samphire) is a marine plant, source of vitamin C and other trace elements. This species is notably recognized for its remineralizing properties, which is why it is found in their Crème Soin de la Nuit, with its wrinkle-filling action as well as a supposed optimal nutrition.
At last, don't forget to the homemade SPA by Éclae, settled in Nuits Salines, inviting you to relax in their cabins. Situated in the heart of the true Camargue nature, you could live there an unforgettable experience, such as waking up on salt marshes, admiring the flights of pink flamingos, visits the neighborhood to enjoy the biodiversity, massages and treatments with the Éclae range.
If you want to visit the
Salins of Aigues Mortes
, Route du Grau du Roi 30220 Argues Mortes (France) / Phone: 00 33 (0)4 66 73 40 24. More details
here
.