Enjoy the specialities of Arnaud Tabarec, with Vitaliseur, at the BEAM Kitchen! settled in Le Télégraphe of Toulon
5 min read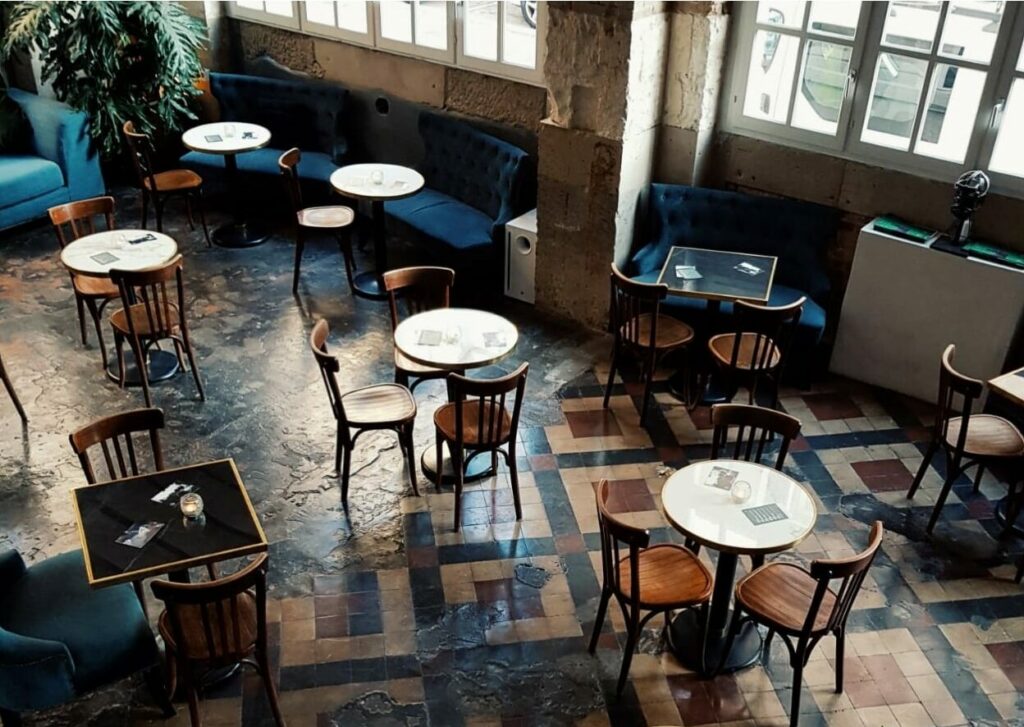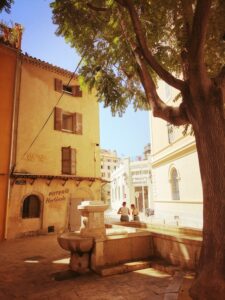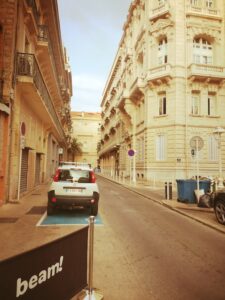 Le Télégraphe is nothing less than an emblem of the city of Toulon. Built in 1850 in the Old Center, under the Second Empire of Emperor Napoleon III, this service center made it possible to transmit, receive and even broadcast messages.
Sometimes used by the Post Office, sometimes as a company canteen, and after being abandoned on several occasions, it came back to life in 2018 under the leadership of François Veillon. An ambitious project to rehabilitate this historic site, well thought out and perfectly coordinated, since this building was able to regain its letters of nobility, following major work. By AP
---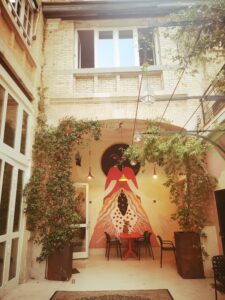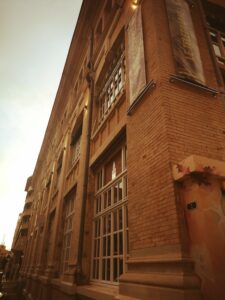 Thus, the initial function of this place was rediscovered, restoring its original task, namely transmission, while standing out from other cultural sites in the Var region. But beyond what this place represents for local heritage, we must also be interested in the different activities put forward by the artistic direction, particularly around art in all its forms (photo credits: AP).
Indeed, whether it is performing arts, culinary art, but also painting, or quite simply the art of sharing a good time, in a unique setting, the spectrum of discoveries is vast at Le Télégraphe. As a result, different distinct but complementary entities evolve and coexist together in perfect symbiosis.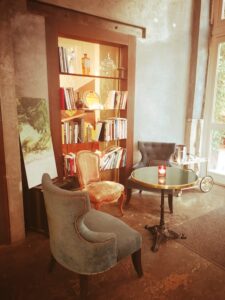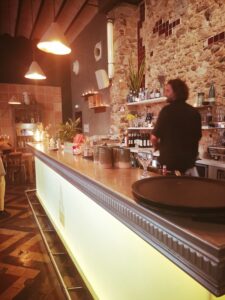 This is why we strongly invite you to stay informed with news from Le Télégraphe, since each cultural season will invite you to an escape rich in sensations. Running from the beginning of autumn to the end of spring time, Le Télégraphe honors its polycultural reputation by welcoming a significant number of artists of all styles. Whether they are singers, actors, musicians, sometimes even magicians, these artists continue to bring this atypical place to life. Adding to this, don't forget that Le Télégraphe also hosts a studio, able to regularly produce various contents, such as podcasts, articles, photographs, videos, images, ceramics, in parallel with round tables, conferences and other meetings.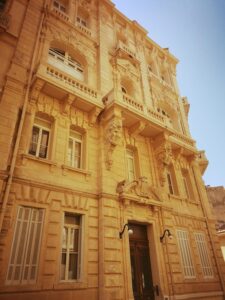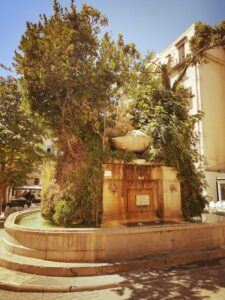 For information, behind the "Éditions du Télégraphe" there is a ceramics workshop, the result of a meeting, during a surfing session, between François Veillon and a visual artist Victor Remere. Accompanied by Sacha Stoliarova, another visual artist, this ceramic duo devotes themselves every day to designing amazing pieces, which will decorate and dress the different facets of Le Télégraphe.
For the more gourmands among you, don't hesitate to take a seat at the BEAM Kitchen! restaurant! This gastronomic event evolves off the beaten track, offering some fine and original cuisine, in an exclusive setting.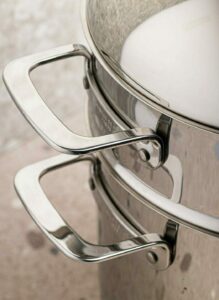 Beyond its functionality as a place of gastronomic interest, BEAM Kitchen! is none other than an urban hostel. Indeed, it is the possibility of rediscovering a certain conviviality, surrounded by quality local, seasonal products and also from organic and responsible agriculture (photo credits: Vitaliseur).
By the way, this ocean of flavors is essentially cooked with gentle steam, using the famous Vitaliseur. Created in 1985, the Vitaliseur, by Marion Kaplan, the Vitaliseur is a revolutionary gentle steam cooking utensil, able to cook all types of ingredients in a healthy way.
From fishes to vegetables, meats, fruit compotes, but also cakes, soups, or even broths, your food would be safely cooked without exceeding a temperature of 95°C. Therefore, this utensil would guarantee a certain tasty result, holding a certain softness and even loyal to the random inner vitamins and minerals.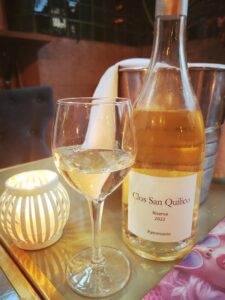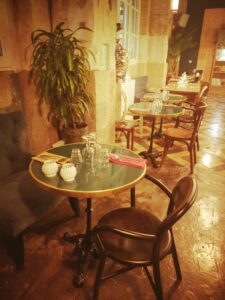 On top of that, the Vitaliseur offers a fast cooking potential, since it can be used on various types of heat. For example, you can count on 35 minutes for an entire chicken or between 15 and 20 minutes for potatoes.
Based on this statement, the BEAM Kitchen! restaurant offers the opportunity to immerse yourself in an authentic culinary escapade and, de facto, appreciate the benefits claimed by the Vitaliseur, which you can also acquire on site. The possibility of discovering a unique menu, where you will have no other choice than to be surprised when each dish arrives, while of course taking into account your possible food intolerances or allergies.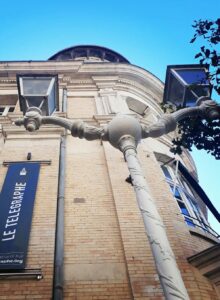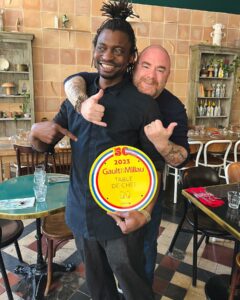 Indeed, the chef Arnaud Tabarec has literally drawn on his busy career, working with such prestigious restaurants, like the Sea Sens in Cannes, to imagine a menu that would surely amaze you. Then, we were pleased to enjoy an emulsion and its watermelon compression (from which air was removed), adorned by its wasabi and lime whipped cream.
Followed by a vegetable tartare, complemented by tasty zucchini from the Porquerolle island. A fresh set highlighted by a slice of labeled salmon, smoked in hay, accompanied by a trio of tomatoes varieties (like pineapple, green zebra or even beef tomatoes), complemented by its broth, composed of a hint of cider and ginger.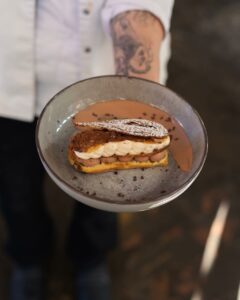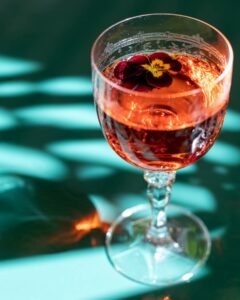 Without forgetting an incredible spinach flavored cream, enhanced by the crunch of a parmesan crumble, sifted by a perfect egg, which was cooked at low temperature and an equally unique bacon emulsion. The culinary surprises of this surprise menu do not stop there since then, a meagre fish, caught in Corsica, is served with its duo of raw and cooked beets, softened by a new emulsion and its touch of nori.
For the final sweet touch, concocted by pastry chef Romane Dolciami, we were able to discover the delicious and savory Romano dessert.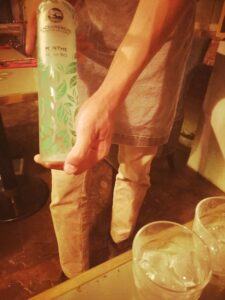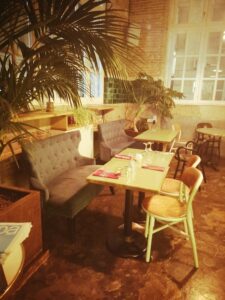 This plant-based pastry is none other than a reference to a friend called Romain. A surprising creation, composed of raw products, embellished with mille-feuilles containing organic apricots from Provence and drizzled with a Maquis d'Été honey jelly. Without forgetting to mention a homemade pistachio praline (well roasted, without added sugar) which would ideally accompany this moment of delicacy, with its honey-roasted apricot. Icing on the cake, a pistachio milk supports the rest of the dessert and a vegetable touch, revealing local becon, comes to rest on a sweet foam, which is on the side, full of some Granny Smith apples and mint.
BEAM! Kitchen, 2 Rue Hippolyte Duprat, 83000 Toulon (France) / Phone : 00 33 (0)6 27 54 27 06. More information on their official website of Le Télégraphe.
---