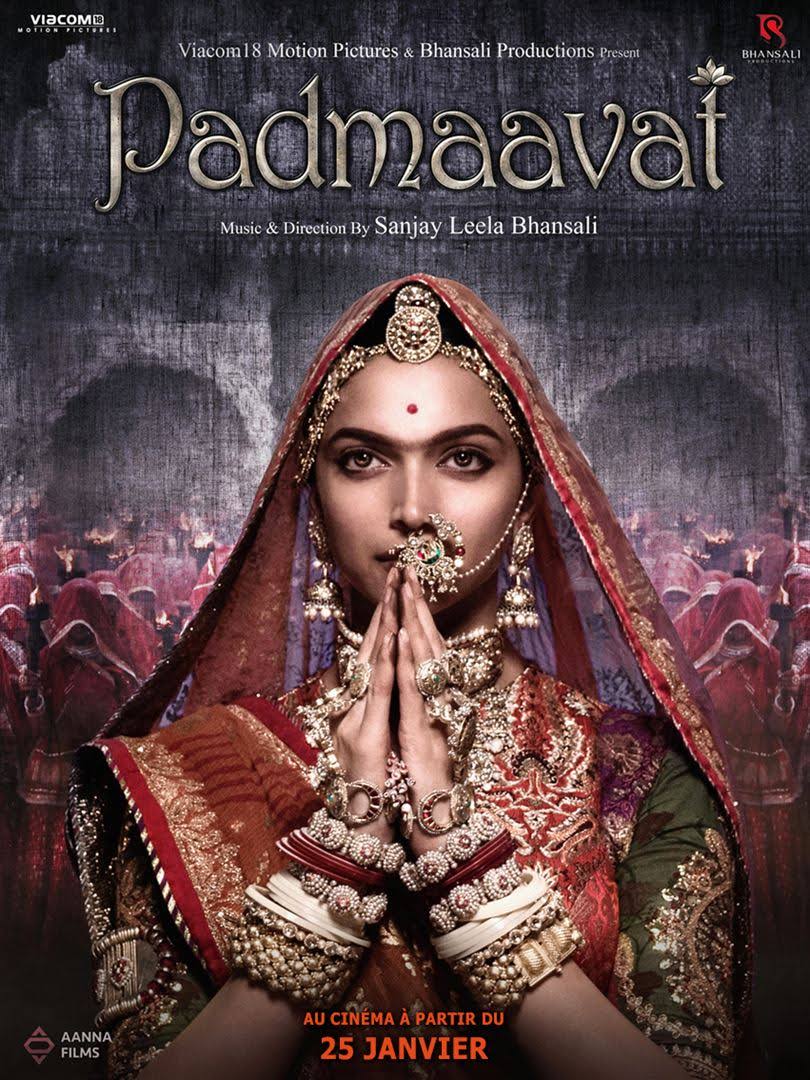 On the occasion of the simultaneous release of the film "Bollywood", intemplated "Padamaavat" based on the legendary romance in Queen Rajput Rani Padmavati and the Sultan of Delhi Alauddin Khilji, the founder of the Indian film distribution company Aanna Films, illuminates us more in some answers on this no less prestigious Indian film industry.
– How did you come up with the idea of ​​founding the Indian film distribution company Annaa Films?
In fact, as a film buff, I wanted to see Indian movies in the cinema. I asked several people who were more or less in the middle to make sure that Indian films come out in Paris. But nobody was interested. So, I said to myself I'll do it myself.
– Could you introduce us to the film industry in a few figures and facts? Is she really focused on Bollywood?
Indian cinema was born almost a few years after the first screenings of the Lumière brothers in France. The theatrical arts were first filmed. In India, these shows were fully sung and danced. Hence the presence of musical pieces in all Indian films.
Today India produces 1200 films a year. He is the first film producer in the world. It should be known that India is a gathering of ancient kingdoms very clearly distinct by their language and culture. So someone from Tamil Nadu will not understand anyone from Kerala. Beyond this difference of languages, the customs and customs vary, and sometimes the typology. These differences have made each state of India virtually each have its own film industry, with their specific players, and respective budgets. Today, Bollywood is considered the key industry because its Hindi films – many of them speak Hindi – and it's a cinematography that exports a lot. As a result, in terms of the global Box Office, they were well ahead of other industries. But the past 20 years have changed the game a lot. "Bollywood" remains the leader, but the Chennai or Hydrabad cinema follows closely. Until the eve of the release of "Padmaavat", the movie that made the biggest Box Office, "Bahubali", is a Telugu movie! Given the entries of "Padmaavat" on his early days, he says he will beat "Bahubali".
– Apart from the topics covered, what are the main differences between cinema produced in India and that in France, especially in terms of public and private funding and then production?
Cinema in India is 100% private. The state help is zero. In recent years, a public body tries to help the productions but it remains anecdotal.

– Do you think that Franco-Indian collaborations are possible in film production?
Collaboration is possible. Moreover it is already done but it is limited to productions like "auteur film". The collaboration on popular films has never been done while it is fully compatible. Everyone is waiting for someone else to do it.
– What are your development plans for the coming years?
We have several avenues of development including distribution in Europe and co-production. But first and foremost, we need to strengthen ourselves financially. That's why we launched a capital increase via the raizers.com platform. We invite all those who are interested in our activity to log on raizers.com for more information.
"Padmaavat" by Sanjay Leela Bhansali, with Deepika Padukone, Ranveer Singh and Shahid Kapoor, at the cinema from January 25th.
In Hindi, Tamil and Telugu with French subtitles.
In 2D and 3D.