24 hours (or more) to spend in the colorful 25Hours Hotel Terminus Nord Paris, in front of the Gare du Nord
5 min read
It can not be said that the 25Hours Hotel has a location problem. For its first opening in France, directly lean on the sculptural Gare du Nord train station, connecting the United Kingdom and BeneLux, it offers a destination of choice for visitors in search of a colorful hotel, to have rest or fun…
---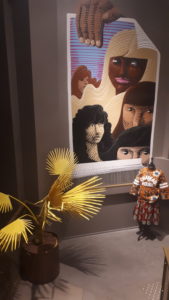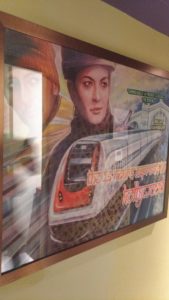 As far as we know, this German channel, launched in Hamburg, and already spread through Germany, has not finished surprising us.
This would be proudly reached by focusing on the shift compared to conventional hotel chains that meet specific codes.
A true international experience is proposed here in this newly open
25Hours Terminus Nord
, referring to the colors of the nearby district, as cosmopolitan as can be the one around this famous Train Station, which gathers a cultural mix of the four corners of the world.
Moreover, there is both this Indian and Tamil community that can be found in the decorative details of some rooms, such as this diverted Bollywood poster (photo credits: Alex Plato).
Indeed, it should be known that each of the 237 rooms that counts the hotel currently (before the opening of others), can be declined in 4 different formats and atmospheres, while having each its own atmosphere and its element of decoration which will make its charm.
Travelers now need to enjoy originality in their temporary locations, maybe they want to feel like home.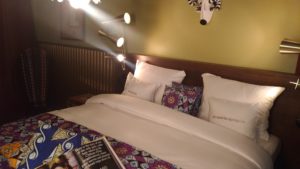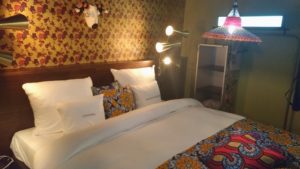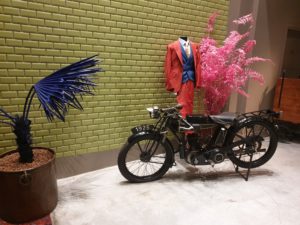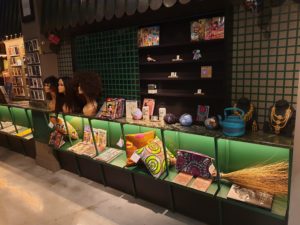 This detail could also made of African style, in the form of Wax fabric, which we will have the chance to find on several bedspreads, as well as other trinkets of this sunny continent like those plastic dolls made in Ghana (pictured below).
Those are also available for sale in the improbable souvenir shop on the ground floor of this 4-star, 6-storey establishment, along the instructive book dedicated to this area named
Portraits of the Gare du Nord
, by Alex Toledano.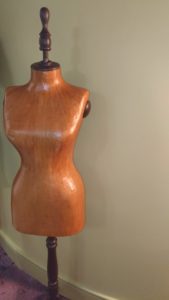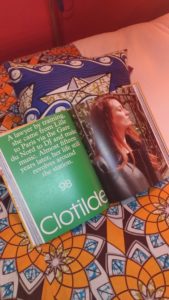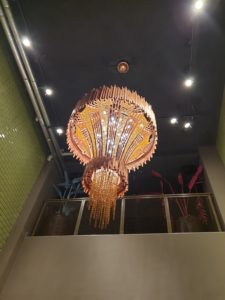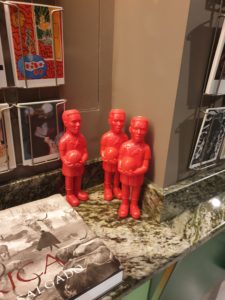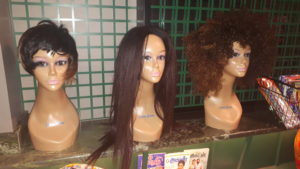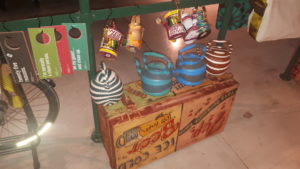 Other objects representative of the colors of the sector, are present as afro wigs or stamped hooded Château Rouge swimsuits, a nearby metro station, famous for its Congolese shops.
This is next to bicycles to borrow (practice to spend as there is no gym on the premises) and other festivities, which is rather unusual for a hotel of this standard. Be aware that it is also possible for customers to borrow a Mini car for free to travel around Paris and its surroundings.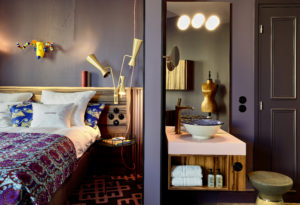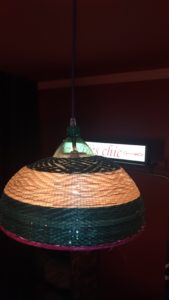 Past the lobby, which is full of views, rest in richly patterned rooms, where you can store recycled objects such as lamps, or vintage bathtubs.
There is something for every taste.
Added to this, despite the folklore of the place, a string of technological equipment to keep a foot in the modernity with the big screen TV, bluetooth speaker but also in nostalgia, with this old-fashioned phone or even the typewriter in some rooms, typical alternative objects to be found in many of the 25Hours Hotels.
Once your luggage unpacked, maybe go to the coworking space to enjoy the international press.
Then nearby, then two alternatives to spend a good evening made of thousand senses.
This agora would satisfy the guests waiting to find new inspiration for their journey, within the cosy furnitures at their disposal (photos credits: 25Hours).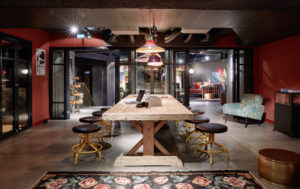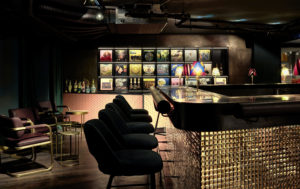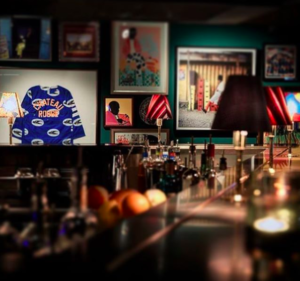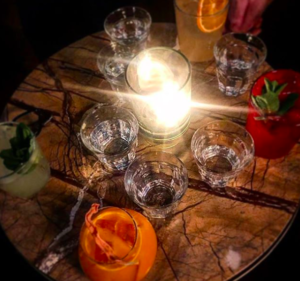 Either the Sape Bar
whose name and decorations pay tribute to the famous sappers, follower of the culture of undermining. A way of life coming from Congo that make you a man always dressed to the nines.
In fact, this fashion philosophy is compared to dandyism and its followers, called the
sappers
, thus dress at the major couturiers, and practice the
sapology
(photo credits:
Sape Bar
).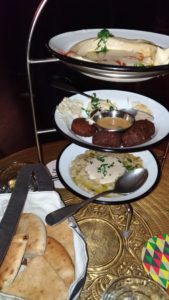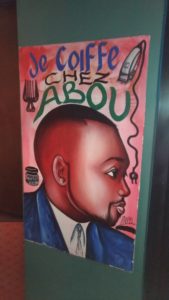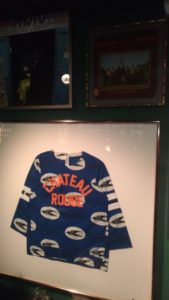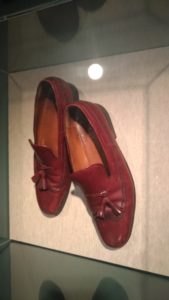 Thus a true cult is devoted to the exoticism in this cocktail bar with subdued lights but subtle enough to make shine the foil of this generous counter, by its outlines, and shining of a thousand fires.
A nice place to enjoy the cocktails prepared according to the recipes of the famous mixologist Jörg Maier. The inspiration 70s is not very far, with this wall of vinyls and furniture crossing time (photo credits: Alex Plato).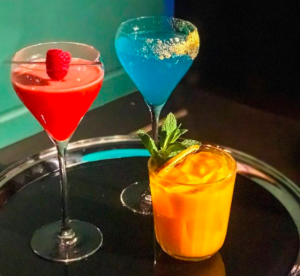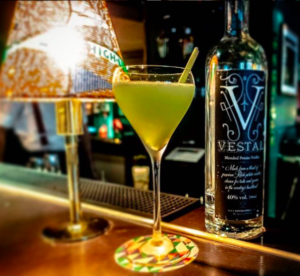 Thus we find colorful cocktails with a lot of French products, not usually used in cocktails, such as Cap Corse included in the 20th Century Cocktail or a little greenery through this Gin Basil Smash, mixing the freshness of basil and the bitter of lemon (photo credits:
Sape Bar
).
This seemingly nocturnal yet warm atmosphere contrasts with the overall clarity of the oriental inspired restaurant, Neni, adjoining the
Sape Bar
on the 1st floor.
This proximity allows both places to provide each other in their respective culinary areas of expertise, like this mezze tower, exported into the Sape Bar.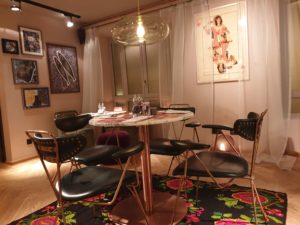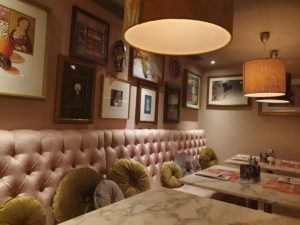 Would you have a stop at the pinky Neni Paris Restaurant?
This gastronomy mix of Israelian, Arabic, Persian, French and Russian specialities has been created by the Molcho family and is present in many of the
25Hours Hotels
and sometimes on their own in some city centers.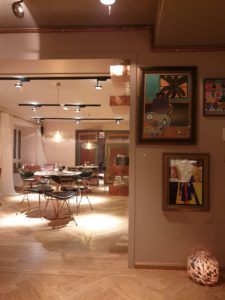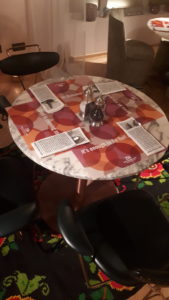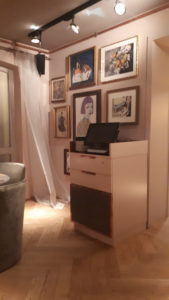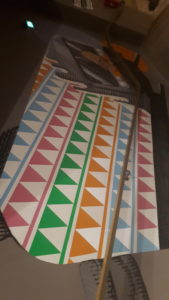 This place has a real identity and we could feel like at home with this pink atmosphear, composed of light pink furniture, a mix of bling bling baroque thanks to upholstered benches and marble table. This clarity is a contrast comparing to the darker side of the Sape Bar. This goes hand in hand with the oriental diversity offered in the menu (photos credits: Alex Plato).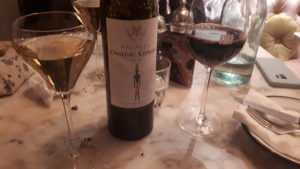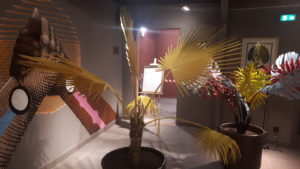 Maybe it was considered that in the delightful dishes, that insinuates light in your plate!
In summer, there are more fruits on the table, and in winter, season vegetables to warm up.
However, at any time of the year, you would find the classics, such as the lebné, a homemade cream cheese, also the homemade humus, made of beetroot and horseradish. This accompany maybe with falafel or sakuska? A starter composed of a puree of roasted pepper, tomato and eggplant, organic eggs and smoothies.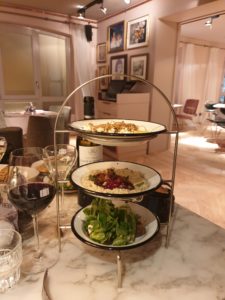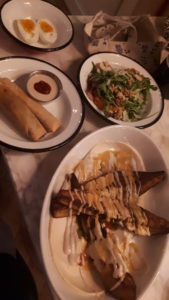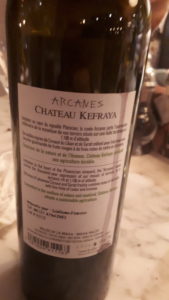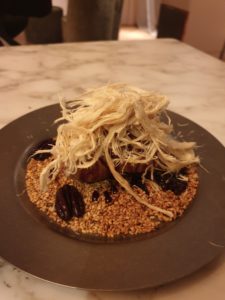 We find as well the unmissable Har Bracha tahina, as an accompaniment to the starter or main course. Indeed, these marry perfectly with the other mezzes, to choose from the selection of several fresh dishes, which would be elegantly served to you, in overlay, on a metal arbor.
You would be tempted by the crispy Moroccan cigars that will shudder in your palate the ingenious garnish of beef and pine nuts. Great idea, to serve from the start with a red smooth lebanese wine, from the cellar, like the so-called Chateau Kefraya.
As main courses, still many israelian recipes, like the Sabich, a street-food speciality from Tel-Aviv, a concept of fried eggplant drowned in humus and tahina. Staying vegetarian ? Here's also the Matbucha, a spicy tomato confit with deep fried polenta.
Tasty desserts are not forgotten too, with the flagship one, this Sesame cake, made of exotic muscovado ice cream, covered by halva dreadlocks look alike and roasted sesame sauce, taking you to a trip in Orient (photo upon).
Tradition from Jerusalem again, through this Knafeh cake, filled with mozzarella, ricotta, homemade yoghourt ice cream and chopped pistachios. Such a delight!
---
12 Boulevard de Denain
75010 Paris
p +33 1 42 80 20 00
Daily 12pm – 11pm
Breakfast buffet:
Monday – Friday 6.30 – 10.30am
Saturday – Sunday 7 – 11.30am