20 years of Italian Gastronomy in France, a great birthday for Fuxia ristorante chain
4 min read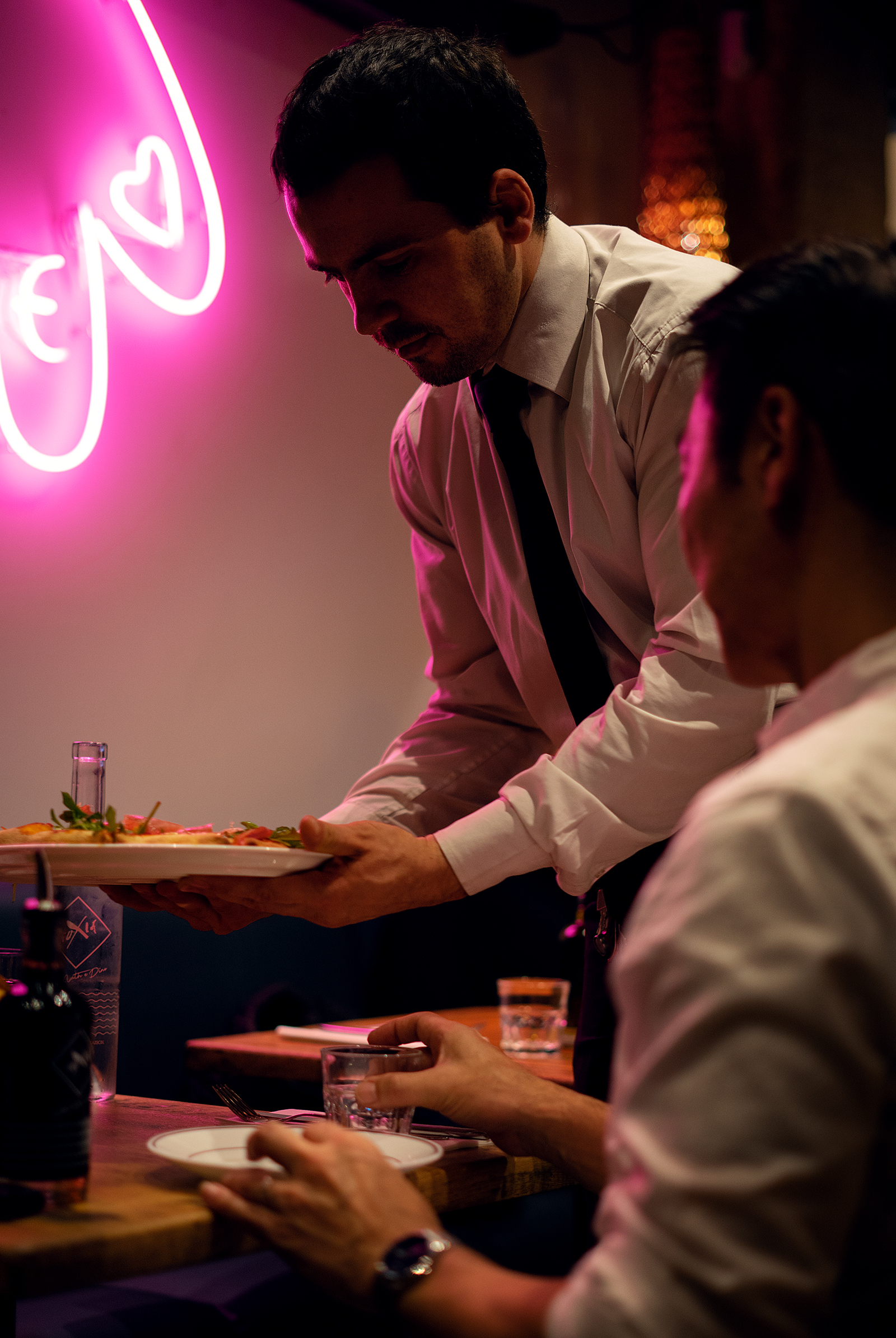 Basically founded in 1999, the Fuxia adventure celebrates this year its 20th birthday, an important day for a couple Nathalie Davis and Armand Taïeb, passionates of Italian cuisine that made their transalpine dream coming true through this many times recognized, restoration chain.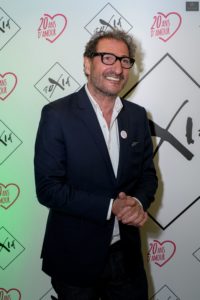 Spread through several french metropoles, those
Fuxia
embassies highlight the assets of the Italian gastronomy at its flavors and perfumes' discretion.
Usually ideally located in order to impress a neighborhood clientele, its urban restaurants propose a modern framework through the skillful mix between the transcribed heat of the Mediterranea (like the bricks on the wall) and a kind of vintage furniture, reflecting the lights by its tones of bronze and marble.
Obviously those may be different from one restaurant to another, giving a distinct personality to each player. The two founders (illustrated nearby, photo credits: Fuxia) have made a long way since the first steps of the creation of this project, and the birthday party celebration, in partnership with the event agency
Agence Shake
, was an important day for their accomplishment. Thus paying 20 years of efforts for sharing a certain view of the Italian culinary Art.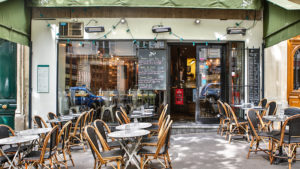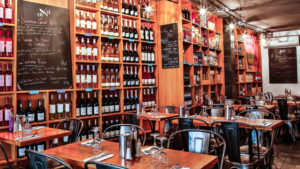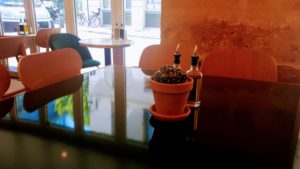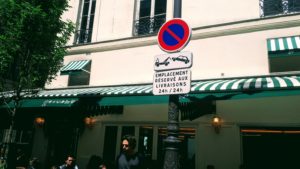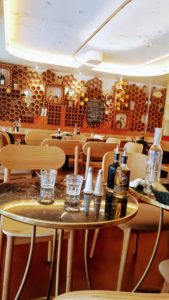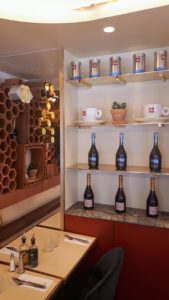 This proximity with dynamic centers, like La Défense, Odéon, the huge terrace of the Marché Saint Honoré (photo nearby) or even the cosy Rue Des Martyrs (photo upon, photo credits: Fuxia), makes this gastronomic chain a sure value of Italian specialties, whose menu is renewed each season in order to preserve a certain freshness of the products.
An enthusiast and proactive team makes the difference to satisfy each customer, despite the ransom of glory making rush hours well named, like in this Saint Honoré Market structure, starring modern gildings, a generous bar counter, exotic bricks as decoration and contemporary lightings (photo credits: Alex Plato).
In total, 21 restaurants are spread in the french territory, mainly in the Parisian region but also in the west side (Brest, Nantes, Angers and Bordeaux), Lyon, Lille and the south of course in Marseille!
If you feel more comfortable at home, why wouldn't order your favorite Fuxia dishes on the delivery applications, like
Deliveroo
,
UberEats
and
Glovo
?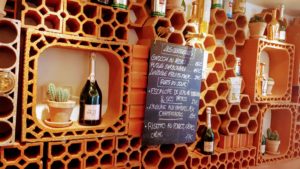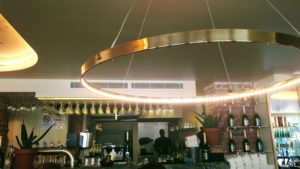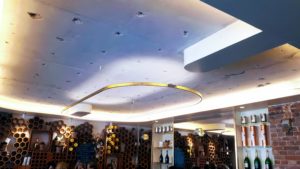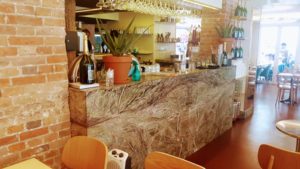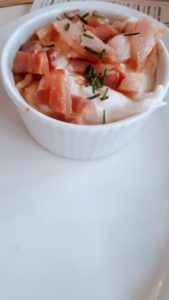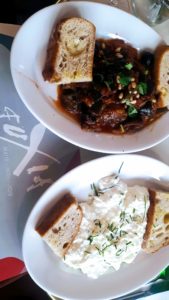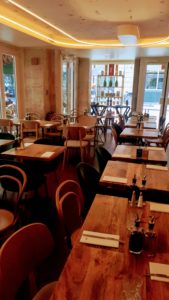 Regarding your culinary approach, you would find of course generous plates of pizzas, pasta and other Italian specialties.
In another hand, the variety of the selection of entrances, called Plancheria, is an honorable start.
To choose from, you could complete according to your appetite, among a range of appetizers, whose range from Italian sausage and even a choice of other salumi, formaggi (italian cheeses).
If you would need more caloric portions, for sure, the fried calamari donuts and breaded mozzarella would fulfill your energy needs.
If you're more into a diet mood, why not drowning into a creamy burrata or a salmon-based bruschetta?
Even picking one of those fresh salads, would bring you their lot of vegetable vitamins and ancestral specialities such as grana padano, country ham, Sardinian galette…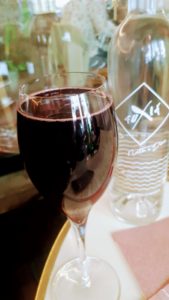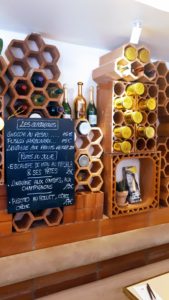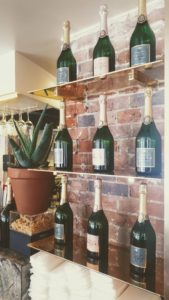 A wedding with one of the typical wines, famous for their characters, is still a good decision. In this case, we agree to affirm that the whole italian map is at your disposal, from Piedmont, Apulia, Tuscany, Abruzzo and Sicilia. If you had any doubt, a good adviced waiter would heartily guide you.
The choice is vast, since all the regions of Italy, as well the islands, produce wine! Of course, some wine regions are more famous than others, but it is certain that Italy produces numerous and very varied wines. Among the most famous ones abroad, we count Piedmont, Liguria and Tuscany, But you could give a chance to the wines of Val d'Aosta, also the productions from the vineyards of Venetia or even Lombardy.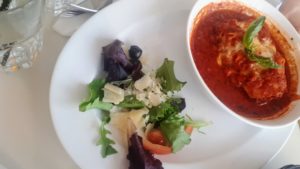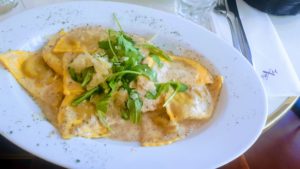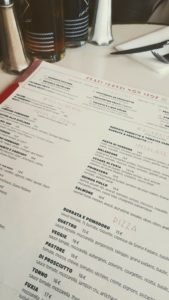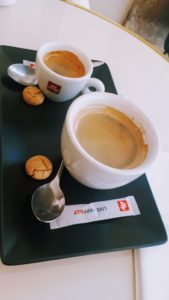 If you were still hungry, the pasta horizon is ready for you. Many types of fresh pasta are waiting for you!
Penne
,
rigatoni
,
fusilli
,
linguine
,
fregola
,
pappardelle
,
tagliatelle
,
lasagna
and also
ravioli
! Those are to be filled with amore and passione. The toppings were selected in order to delight an audience waiting for an authentic experience of flavors, rich in Mediterranean sensations.
We thus pell-mell find, gorgonzola, goat cheese, honey, taleggio, seafruit or the unmissable truffle, lighter than the Périgord one. French patrimony holds nearly 300 different kinds of cheeses, Italy may have the same amount, it is to say if we are far from knowing everything…
Moreover, the classic recipes of pizze are present, altough a couple of them stand out due to their originality, such as the Fuxia one, made of an improbable melting-pot of pancetta, coppa and artichokes among other benefits.
Last but not least, the inimitable risotto accompanied by a generous cream for sure, but also mushrooms, salmone or asparagus.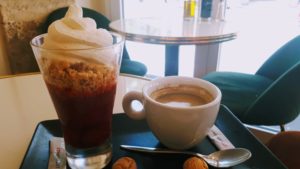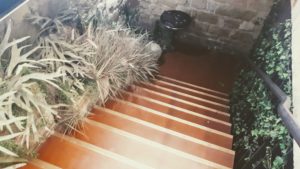 Any dolci for a peaceful digestion? A tasty tiramisu, a creamy panna cotta or in some restaurants, homemade icedreams?
A special mention awarded to the Fuxia stamped products section, to extend the experience at home. Indeed, a flop of grocery goods to take away, within quality products, straight back from Italy: wines, pasta, sauces, olive oil…
For more informations and restaurant adresses, check the
Fuxia
official website
.