Back to the good old times with the Paris Follies vintage balls, at La Coupole Montparnasse
3 min read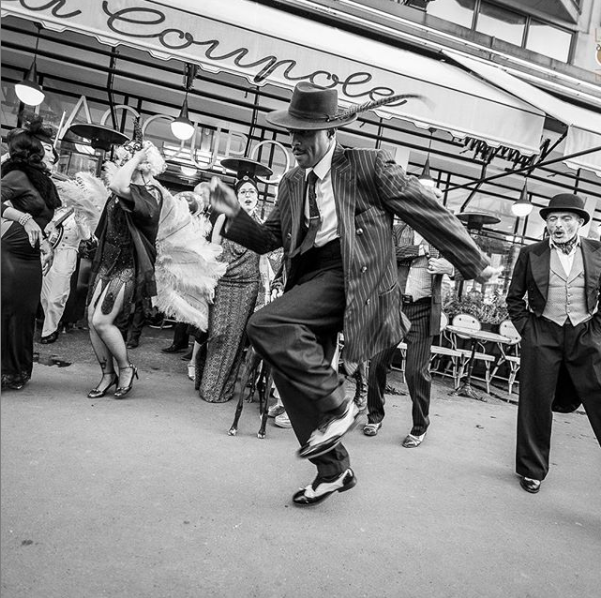 Who has never dreamed of flying back to the past? The mythical Montparnasse institution of La Coupole in Paris gives you this opportunity through its huge vintage restaurant but also every month through the Paris Follies balls! Those are organized by the famous Baronne de Paname, a lady fond of a certain nostalgy of the beginning of the XXth century era. She promotes this lifestyle within her fashion clothes but also until the events she plans, reuniting a community of dandys and Belle Époque enthusiasts (photos credits: Paris Follies).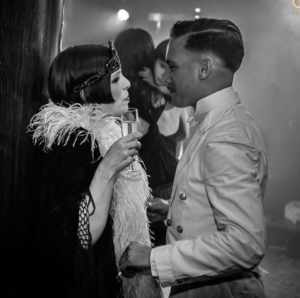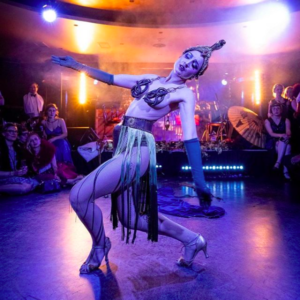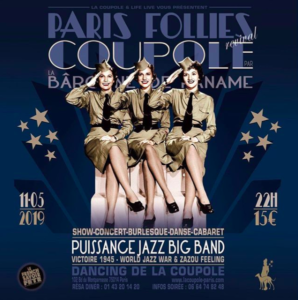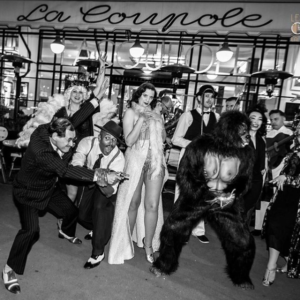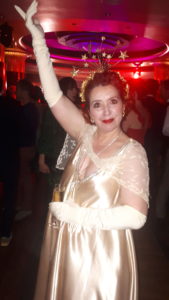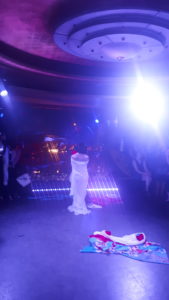 Organized in the basement of La Coupole, those Paris Follies f, initiated by the masters of the place and La Baronne de Paname (nearby on the right of the japan strip performance of Maico Tsubaki, photo credits: Alex Plato) follow the tradition of the first balls organized since the festive inauguration happened on December 24th, 1928, where generations of musicians performed between the Art Deco columns, that were decorated by famous artists and were renovated last year (check our article here).
Among the first artists and intellectuals to adopt the place, we can mention Man Ray, Josephine Baker, Jean Cocteau, Georges Braque or Brassaï. Consequently, many huge artistic meetings found an opportunity there, like Louis Aragon and Elsa Triolet, in 1928. In the 1930s, aficionados of the place were Simone de Beauvoir and Jean-Paul Sartre, Sonia Delaunay, André Malraux, Jacques Prévert, Édith Piaf and also many painters such as Picasso, Marc Chagall among many others.
In the 1940s and 1950s, you would have met Ernest Hemingway, Marlene Dietrich or even Ava Gardner.
Subsequently, since those golden ages that built the style and the reputation of La Couple, the then so called Dancing continued to surf between fashion, music, with many artists, painters, politicians of his time, perpetuating a certain parisian spirit, emanating from a bygone era that yet so many people appreciate to honor. For the anecdote, a couple of movie scenes were regularly filmed inside… We could mention La Boom and Last Tango in Paris. With a reputation of avant-garde, this Montparnasse cultural institution is for sure one of the Parisian signatures.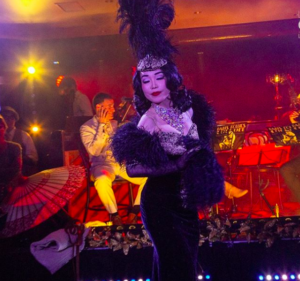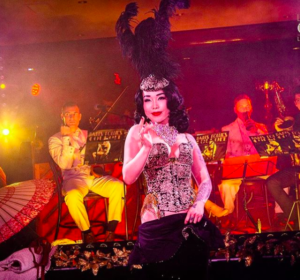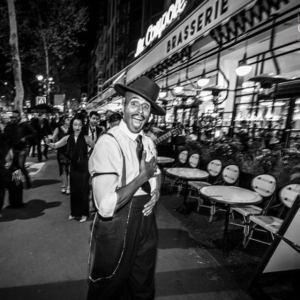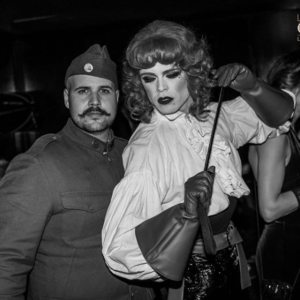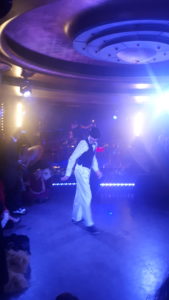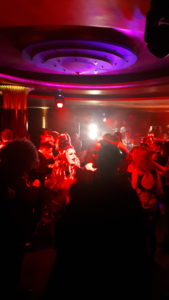 Those Paris Follies are pure moments of extravagance and style on saturdays nights (from 22h), a monthly rendez-vous, essential for lovers of refinement as much as history. A show made of burlesque and flashy performances realized by dandies, dancers, marlous, gigolettes, pinups (such as a long list of artists Maico Tsubaki upon, Minnie Valentine, Pandora Burlesk), all dancing on the sound of a real big band and in a stylized costume show… Between the arabesques, swingual lines, stunning female silhouettes exalt the spirits in front of rubular cocots, surrealists or just curious clubbers wishing to catch a moment of history and a lesson of style, in the heart of Paris Montparnasse, on more than 1000 m2! A real performance sometimes made of tap dance, glam evidences and even stripteases. This experience has to be seen once in a lifetime, since the majority of the participants have made so many efforts to get dressed following the style of each dedicated party. Depending of the month, it could be a Silent 20s Cinema thematics with its lot of black and white painted faces or lately a World War II ambience with rangers and US army jeeps (photos credits: Paris Follies).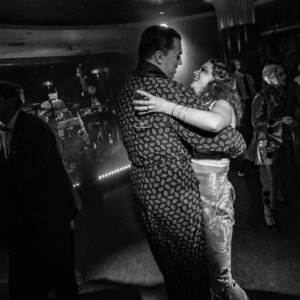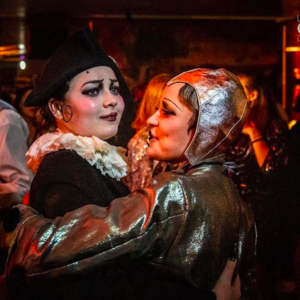 Another format is available, baptized Le Bal à Gabin, occurring on sundays afternoons (from 15h to 19h), on the format of a tea-dance, looking like a traditional french bal-musette  allowing people to dance at the sound of Frehel or Édith Piaf classic songs played by an orchestra starring bandoneon, accordion. One of those orchestras is La Balluche de la Saugrenue, proposing compositions and covers, inspired by the musical universe from the interwar period, in order to create an attractive and unique performance, perfectly entertaining the Ball. Those musicians have a deep experience on the roads, promoting a certain ancestral culture among festivals and cities in France but also abroad, thanks to their caravan-stage. Their musical repertoire is very wide, from reggae, waltz, steppin' mazurka to swing, a flavor from the 30s on the dancefloor! (photos credits: Paris Follies)
More information and next dates on the official website of Paris Follies by la Baronne de Paname.