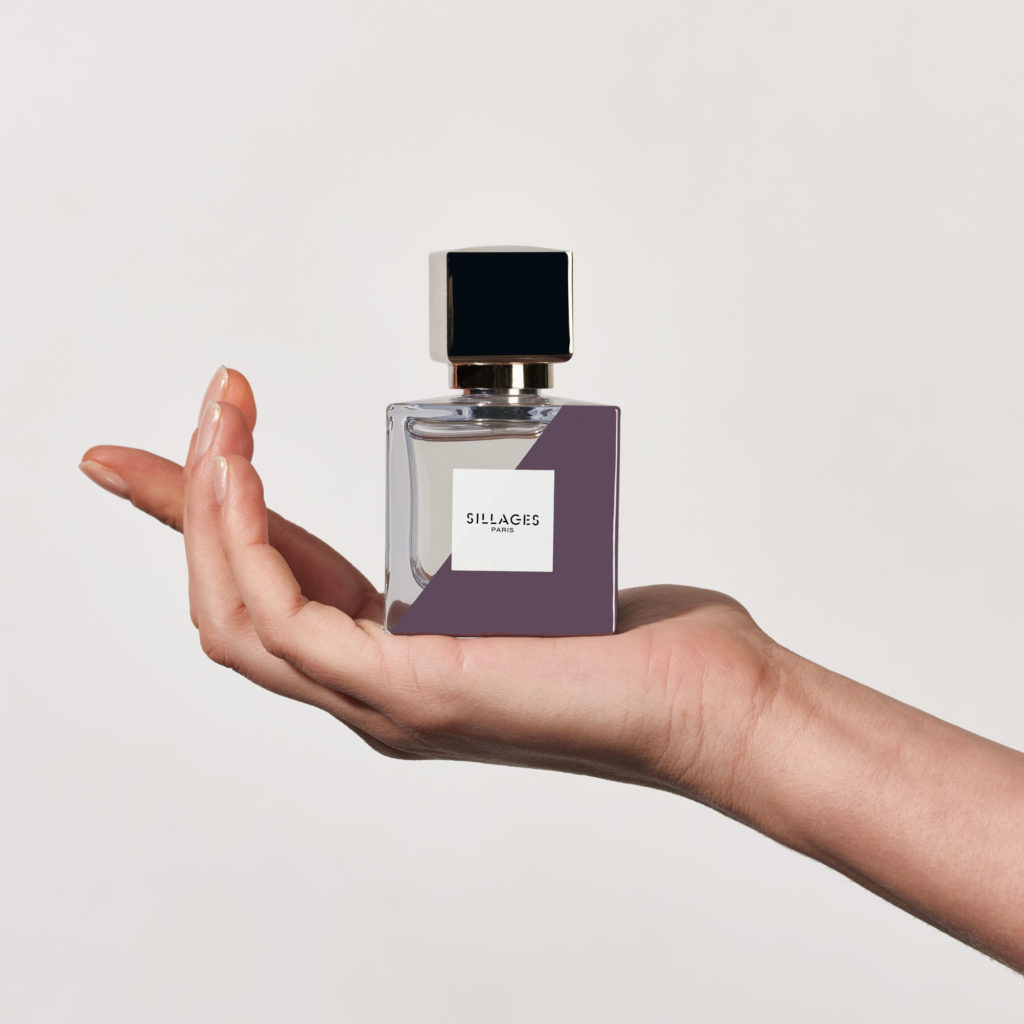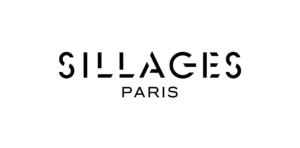 Pursuing our discovery of rare perfumes, initiated with the first chapter dedicated to Affinessence… This time, we focus on a French start-up Sillages Paris. Settled close to a famous French Revolution's location, the Bastille Place… This new age perfumer aims to break the mainstream sector's codes, while proposing a so called customized Haute Parfumerie. Indeed, this concept gives the possibility to anyone to compose their own perfume online and also in this Bastille showroom, among the hundreds of vegan formulas created by the home perfumers. A good reason to be sure to possess your unique fragrance! By Alex Plato
---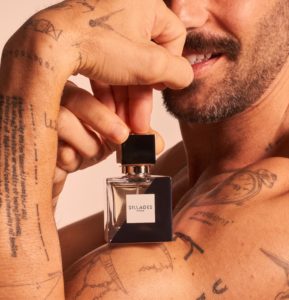 Mainstream perfume brands produce regularly very pleasant and inspired olfactory creations, but those have a sales circulation of many thousands of copies… Thus, you may be certain to meet someone in the street or in your neighborhood, wearing the same scent… That's why, Sillages Paris heard this issue and developed this revolutionary idea of personalized perfume. Based on a palette of 64 original scents, mostly coming from the more common natural ingredients and many other specially sourced for your nose only. From this point, you would have to select between 3 to 6 of those hung flasks' flavors in the brand new Bastille showroom (open last May 8th, 2019), upon appointment, or directly in the Internet website. It's like a real Do It Yourself experience, join this DIY phenomenon for at least once!
Thus, this perfumer, new generation, first invites its customers to discover online their 64 signature flavors, which would compose their unique fragrance creation. Indeed, thanks to a powerful algorithm offering the best combinations and dosages of ingredients, imagined by the home perfumers, you would be able to launch your bottle, the more relevant to your personality.
Consequently, and referring to the ingredients included in the formula of the perfumes you casually wear, you could select them in your own formula, made with really fine raw material, even if some of them are compulsory synthetic, like the Gin Tonic, CupCake or Oud scents… (photo credits: Sillages Paris & Alex Plato).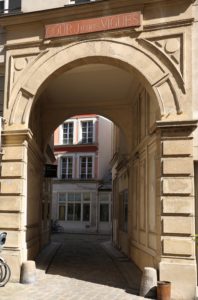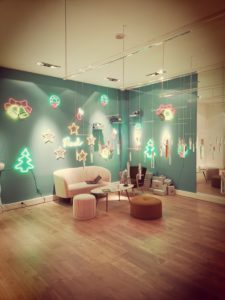 The innovative concept of Sillages Paris, it is certainly personalize your perfume among the hundreds of creations of perfumers, but also to be able to test at home and send it back for free to get reimbursed if you consider that's this composition is not suitable!
If you decide to process your own creation online, you have to know your order may be delivered within 3 days. Then you may test your proper perfume at home, and send it back, free of charge, to be fully reimbursed if you're not fully satisfied of this result. The other alternative would be to make an online appointment at the Bastille showroom where all those Sillages Paris' perfumes are manufactured, by hand, in its Parisian workshops, located 5 rue de Charonne, in the greater respect for the know-how of French Haute Parfumerie, in order that any fragrance needs to be of course different…
The first step if you decide to order this perfume online is very simple. You may start your creative process, either depending on the ingredients you love, or on the perfumes you wear. Then, it would give you a guideline of a range of 6 main scent notes, in order to help you to find your formula. A good beginning to give you some content suggestions like a real perfumer!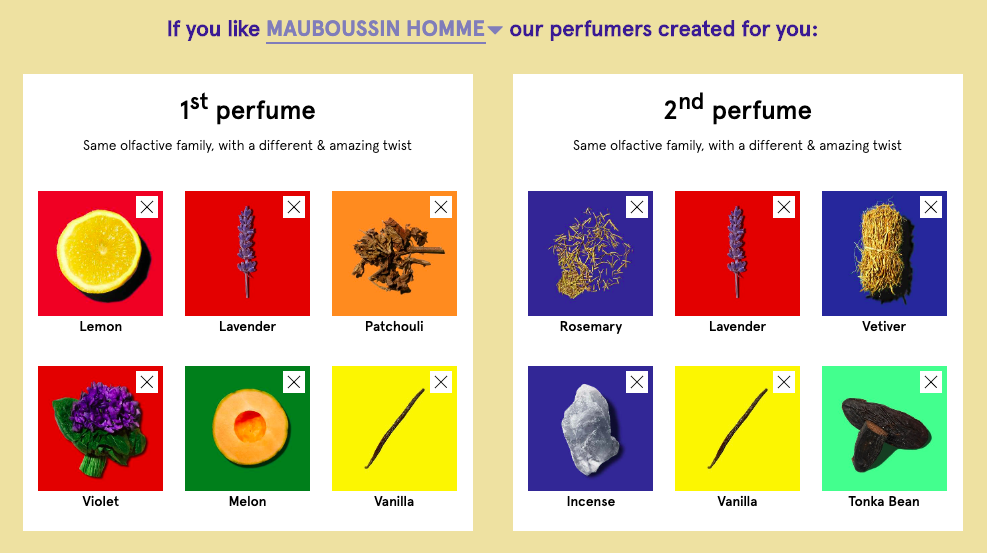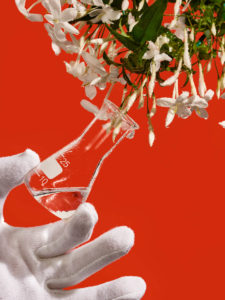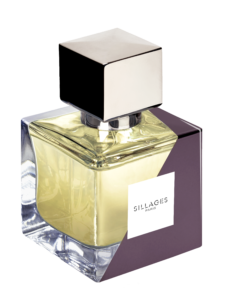 For example, you wear
Mauboussin Pour Homme
, and you absolutely want some lavender aroma in your composition.. Then, the
algorithm
would only offer compatible
ingredient
chords. A good beginning, to complete with 2 to 5 other essences, from the 64 offered by the proposed hanged
baseline
of these natural
scented
elements.
Thereafter, the perfumers would add secondary ingredients to balance your perfume. Obviously, it's better than ever if you make the trip to the showroom (only on appointment) or one of the random popup stores, to smell the real essences employed by the perfumers, towards feeling their nuances… Plus, where you would be guided by an olfactory expert, who will welcome you with personal attentions.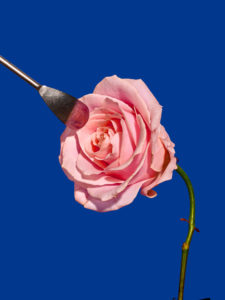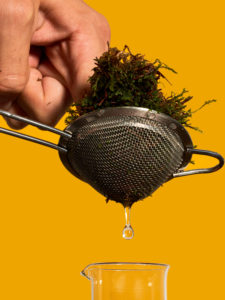 In brief, once the formula has been created, Sillages Paris manufactures your craft perfume in their Parisian workshops and you receive, within 3 working days, the size of bottle of your choice (50 ml or 15 ml), accompanied with three bonus samples. One sample of your personalized perfume, and two other alternatives that may also appeal to your nose.
Second step, test your perfume at home, armed with those three samples, during an allowed period of 14 days. This permits you to take some time to appropriate your creation and decide whether which fragrance suits you the best or not? And you would be invited to send this lot back, for free, to be fully refunded and maybe order for another one.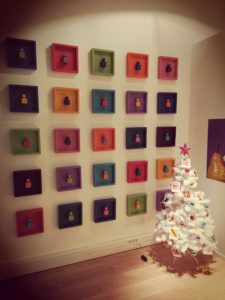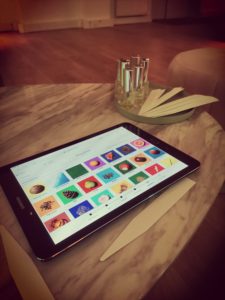 We often say that passion is just a matter of algorithm… For that reason, each creation of the house reveals a know-how of flavoring accordance and a certain olfactory taming, but the founder did not stop there. Indeed, Maxime Garcia Janin desired to add a touch of audacity, while projecting his creations into a customization era, thanks to this homemade Sillages Paris' algorithm, as a connection cable between the perfumer and the client. This algorithm offers a valuable assistance to newbie chemists, in this complex task of personalizing your own perfume. It's true that if you were not born as a nose, perfumery is an art to learn over the years, and that's why Sillages Paris proposes to its client to save time, with this preselection of finest ingredients. Another bonus, this algorithm is also able to find the ingredients present in the favorite customers' perfumes, due to its huge market database.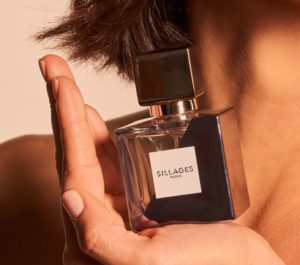 Thanks to its unique online model, the company eliminates traditional marketing expenses and intermediaries, so we guess that you pay the perfume at the right value, relating to the quality of its raw material, guaranteed without phthalate dye nor paraben.
As far as we know, those are mostly expensive since they are noble and vegan contents (none from animal origin nore testing) and come from all over the world, such as: Virginia cedar wood, Sambac jasmine, bergamot from Calabria, the May rose or patchouli from Indonesia. Many of those natural ingredients come from sustainable development network, giving them the opportunity to live and evolve on the skin, to tell the story of each of their aspects. However, certain perfume ingredients couldn't be extracted naturally, like white musks, pear, gin tonic, marine notes, freesia, milk… Hence, the workshop uses precious ingredients and safest synthetics as possible, made from natural molecules. Moreover, the alcohol included in the perfumes is also natural, since it's an extract from sugar beet.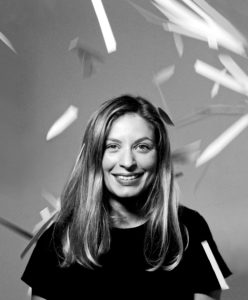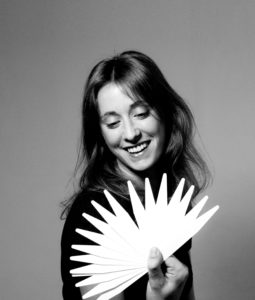 What about the staff? This plural Sillages Paris team, works in Paris and participates in the emergence of the some perfumers' creative style, while offering them a large sphere of operation, in this highly competitive perfumery market. In order to stand out from the competition, this olfactory ship crew was invited to create truly original fragrances and in the era of time, flexible to customers' tastes. This start-up, which has its headquarters in the co-working Station F, then pays much attention to young perfumers, prone to bring new ideas, that may interest later the major brands. In this sense, they constantly and assiduously work hard to implement new formulas for this well-known algorithm, without any limit of budget or creativity, at the moment.
Among them, the Sillages Paris founder, Maxime Garcia Janin (portrayed below), who also consider himself as a Yourself Enhancer. At 28, after having worked on perfume development at Dior, Lancôme and Giorgio Armani, he decide to join the entrepreneurship network and to create Sillages Paris… His ambition? Make niche perfumes great again! Some questions were asked to him…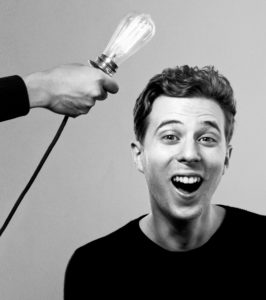 You have launched Sillages Paris 15 months ago, and you are its founder, what was the starting point of this adventure?
I realized that my generation was buying traditional luxury perfumes less and less. They are fed up with overpriced, standardized fragrances that we smell on everyone. With Sillages Paris, I wanted to make Haute Perfumerie 3.0 accessible to everyone, thanks to digital. On our website, everyone can personalize their own perfume among the formulas created by our perfumers and test it at home. If they don't like it, they can return it for free and get a full refund.
Maxime, you are now the head of an innovation, which seems to have never been tested on the high perfumery market yet… Could you tell us more about your passion for this sector? What were your sources of inspiration, when thinking about this new concept?
I landed in the world of perfumes by chance, but I chose to stay there by passion. It all started during an internship at Dior. At the time, the perfumer's laboratory was at the brand's Parisian headquarters. Going there for the first time, I was carried away in an incredible sensory whirlwind! The subtle smells were mixed together, sunlight was flowing through the vials… This is where I really saw what the know-how of French perfumery represented. I think that the desire to propose another model of perfume-making started at that moment.
Maxime Garcia Janin: "Why don't we show that to customers, rather than Hollywood stars?"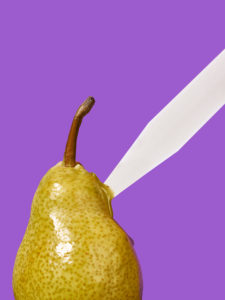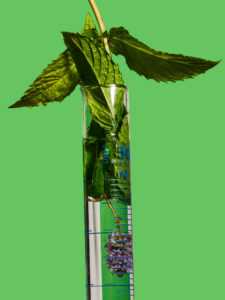 Those are the different sizes available, check their complete online offer:
– the 50ml bottle (83€)
– the 30ml bottle (60€)
– the 15ml bottle (35€)
– the gift card (83€)
More information on the official Sillages Paris website.
For the showroom/workshop: Les Ateliers Sillages Paris / Adress: 5 rue de Charonne, Paris XIth (only on appointment but without obligation of purchase). Open from Tuesday to Saturday: 11:30 – 14:30 / 15:30 – 19:30 (Appointment of 30 minutes per person).