Prepare a Forever Living planning with a selection full of Aloe Vera!
6 min read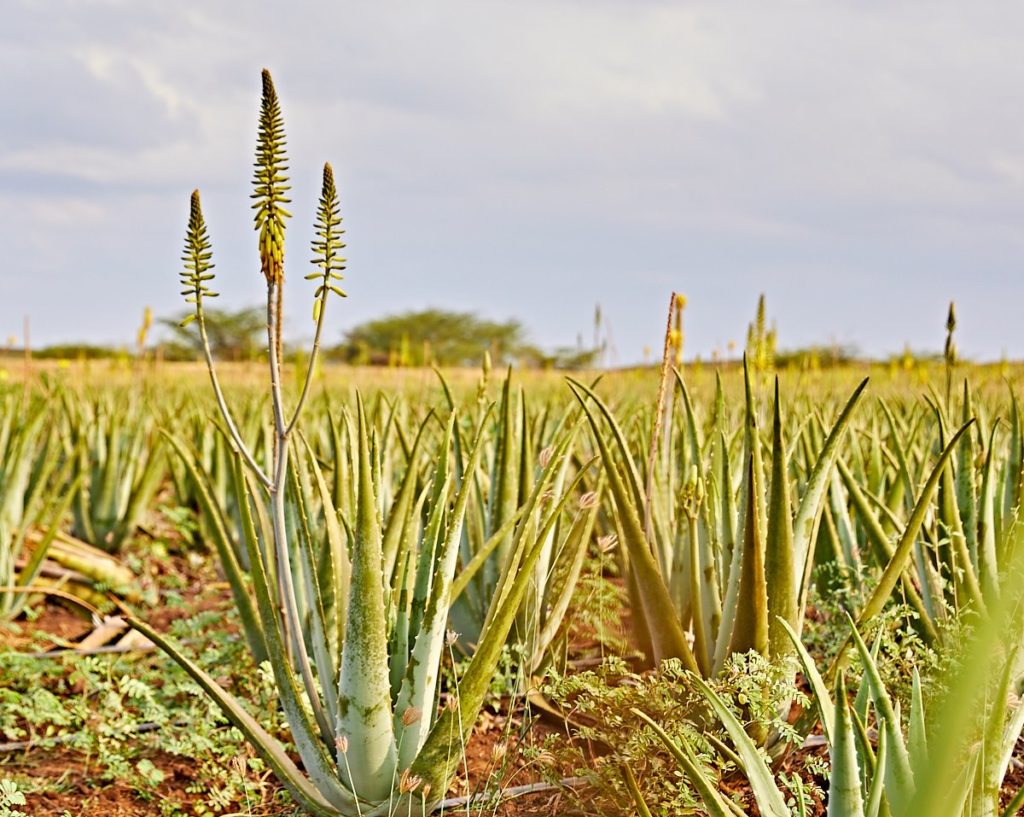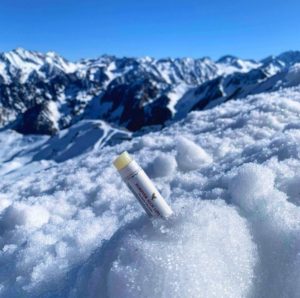 Have you ever heard about the multiple benefits of Aloe Vera? This natural essence has been known for millennia, notably for its multiple virtues and its richness related to countless active components. In fact, there are more than 250 constituents of interest which have been identified in this plant, including vitamins (A, B, C and E), minerals (zinc, copper and iron), sugars (glucose, mannose and cellulose), lipids and glycoproteins.
Indeed, Aloe Vera is a typical desert plant, similar at some points to agaves and belongs to the lily family, while having very similar characteristics with cactus and moreover, there are more than 300 species to be admired in the entire World. Even though, this unique plant fortunately needs little water but cannot stand the rain. As always wearing a green robe, this species remains a strong and majestic plant, adorned with fleshy leaves and stands in perfect harmony with nature.
That's why, this variety prefers growing in wild zones, such as the Canary Islands, Africa, South and Central America, and in some areas of the Mediterranean region, where summers are hot and dry versus mild winters. Nonetheless, we can also find an important cultivation territory in Mexico, passing by Texas and California, until Central America, Brazil, Turkey, Israel, India, China, along a couple Caucasian countries.
If you have a further look at the leaves, you could notice their juicy and thick structure, inside a watered tissue providing an Aloe juice, full of bitter, astringent, sweet and refreshing aromas. Therefore, it's a pleasure for me, Martin Darras to introduce you the benefits of Aloe Vera within its medical traditional or alternative therapies, notably through the wide range of the Forever Living products. By Martin Darras & Alex Plato
---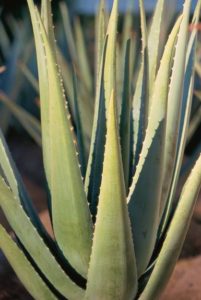 Founded in 1978, the Forever Living products is an American venture is already present in 160 countries, spreading its know how in cultivation, manufacture and distribution of its own aloe vera range, while fully mastering the entire production process. In this article, I would have privilege to show you this exclusive line of aloe vera-based products developed by Forever Living, through a selection of certified food supplements, skincare and essential oils, made in the United States but reaching France right now (photo credits: Forever Living).
Furthermore, if we deeper focus on the countless studies lead on this botanical species, you would be pleased to appreciate its global efficiency both internally and externally. Indeed, in case of a topical application, the random aloe vera products deserve a real moisturizing effect, and may facilitate any healing issue, while contributing to the renewal of your skin by its combined action on keratinocytes, along a proved collagen synthesis.
Added to this, we still can confirm that aloe vera is able to soothe and regenerate your epidermis. Therefore, in internal use, aloe vera constitutes an excellent food supplement because of its richness in antioxidant molecules. Nonetheless, this essence helps to strengthen the body's natural defenses, and has a beneficial effect in case of physical and psychological fatigue. On top of that, other sources of interest, regarding aloe vera, are connected to the fact that it contains as well a couple of elements that we hardly find anymore or no longer at all in any random diet, whether a natural and balanced one.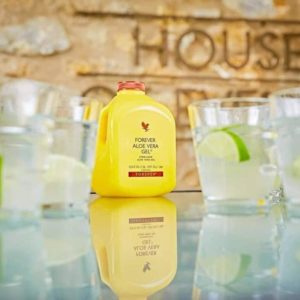 In the other hand, within an external use, many studies have shown its good action on the skin, thanks to a strong moisturizing power. The result is clear with a visible epidermis renewal. Apart this, as seen before, your skin may get healed, while being calmed and soothed, especially with an application on any burning zone and stings from insects, nettles or jellyfish.
When it comes to consumption of aloe vera juice, you would be surely satisfied to get naturally detoxified, through a general sensation of well-being. It's true that from this pleasant feeling may be complete, from the gastrointestinal function, passing by the reproductive and elimination organs. Adding to this, aloe vera is also renown to be an instrument able to improve and protect your spirit condition, with the help of multiple free radicals and thus stimulate the natural defenses of your organism. A fair action regarding these elements which are mainly known to be responsible for aging your cells.
In order to fully enjoy the best virtues and assets of this plant, the Forever Living products proposes a selection of different products to be tested when you need it.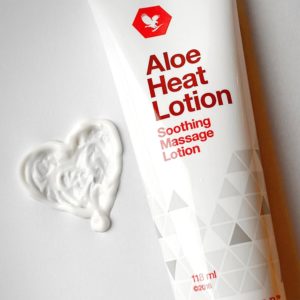 Starting with the
Aloe Jelly
(118 ml) – Ref: 61 – 21.70 €. This
Aloe Forever Jelly
gathers all the benefits of
aloe vera
in one gel, to get deeper in your skin. Just essential! At my opinion, this product is essential for me and I always carry out everywhere. I muchly appreciate this odorless solution, for relieving
sunburns
, insect bites, irritations, or just for the pleasure of moisturizing your
skin
. My special advice is to apply it in the neck, in the mouth for canker sores or other pains…
Don't also miss the
Aloe Heat Lotion
(118 ml – Ref: 64 – 21.70 €), an authentic heating cream made to relieve any musculation tension. In fact, this represents an ideal solution notably for back pain, even more to relax your legs muscles, this
cream
is both suitable for beginners or experienced athletes! Its heating power can be revealed as a surprising but efficient action. My personal advice is to apply it after my
workouts
, to appease my sore
muscles
, for guaranteed effects! Moreover, you could also apply it through small hazelnuts on your whole
head
, in order to heal your headaches!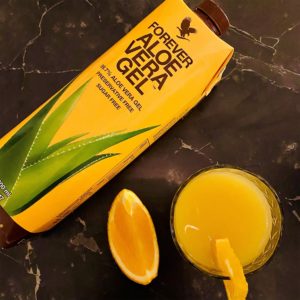 After this, why not trying the
Aloe Propolis Cream
? (113g – Ref: 51 – 28.90 €). For instance, this
Aloe Propolis
cream is certainly one of the most nourishing
creams
, I ever known in this range. Indeed, this
cream
is able to nourish your facial and body skin, while bringing them a lot of
hydration
thanks to a gentle alloy of natural ingredients, such as pure
aloe vera
gel, bee propolis, chamomile… My special advice is to adopt it for a dry and irritated skin, and even nourish your feet!
Then, let's get to the
Aloe Peach
1L (Ref: 77 – 33.48 €), this drink is especially made and designed for children and is already so popular with adults. Don't we say that an adult is a big child? By the way, this heart of
aloe vera
drink is one of the
Forever Living
's most popular products, essentially for its light and fruity
peach
flavor! In addition to the virtues of this rich
aloe vera
pulp, whose benefits of peach are rich in fiber, vitamins A, B and C.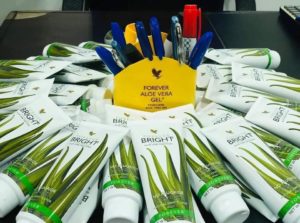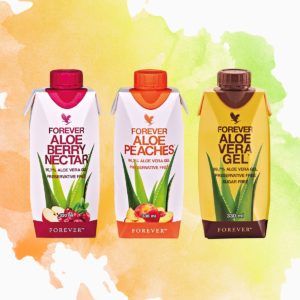 Last but not least, the
Forever Bright Toothgel
(130 ml – Ref: 28 – 11.20 €) is a dental gel, fluoride-free and non-abrasive which is able to softly clean your teeth and your sensitive
gum
. As far as we know, its
chlorophyll
complex,
menthol-free
, provides a feeling of natural freshness. Without forgetting that its complete formula, based on
Propolis
and
Aloes
, leads to maintain an excellent oral
hygiene
. In this situation, I would advise you to get tempted by its green color. You should undoubtedly be seduced when you would start to use this
toothgel
, and especially thanks to its soft and natural taste. In summary, an efficient product ready to convince you and eventually provide a hard time using others!
Here we go for the essentials, and you could easily find the rest of the
Forever Living
products, among a wide selection of solutions, available on the online
catalog
. For your information, the
Forever Living
products line is the result of the tremendous ambition of a man, led by his desire to offer products of an irreproachable quality, initiated for more than 30 years.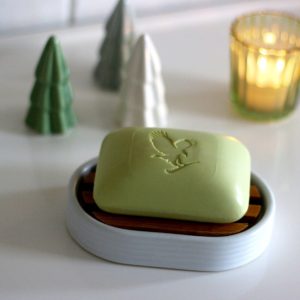 That's why, I decided to propose you and even distribute these products for several reasons. By the way, I also received an internal training to fully understand the specific use of each of them.
The first reason is their preparation, where the aloe leaves were carefully picked by hand, to avoid any degradation, and then get immediately transformed into those gel solutions, in factories which are luckily located near the plantations.
Then, the pulp is directly pressed and coldly stabilized, thanks to a unique and patented process. At last, this stabilized gel is then subjected to serious tests, which are known to guarantee an exceptional level of quality. Don't forget that the Forever Living products are intended for healthy people, in order to maintain a certain sustainable well-being, but can't replace any medical treatment. So, if you really want to learn more about this opportunity to facilitate your physical and emotional well-being, don't hesitate to contact me for more information.