Why don't you settle in Haute-Marne? Focus on this attracting department, passing by Chaumont and Langres
11 min read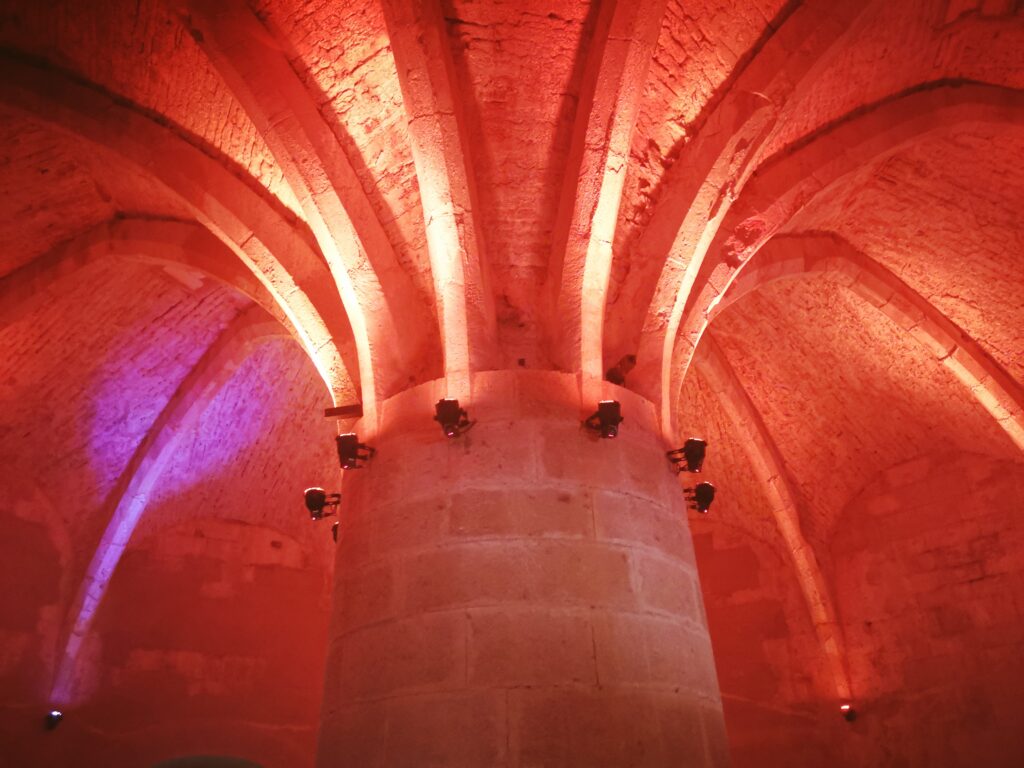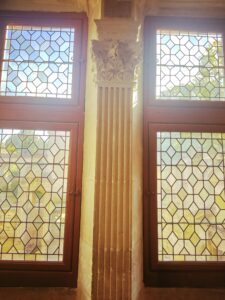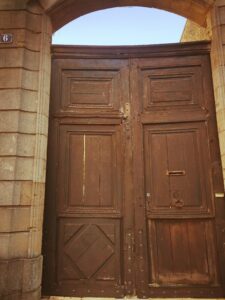 Located on the eastern TGV train line, crossing Champagne, the Haute-Marne department offers a multitude of possibilities for anyone willing to relocate in an ocean of nature, culture and gastronomy.
Indeed, already known for its rich metallurgical past, starring a foundry zone located in the north and the another forge one, rather in the southern part, the Haute-Marne wants to rejuvenate its image. Therefore, thanks to the support of Laou, a consulting team, the territory eventually wishes to attract the settling of new inhabitants. In case, you would like to give a new orientation to your life, we suggest to have a look around the different opportunities offered by this lovely and surprising eastern territory. By Alex Plato
---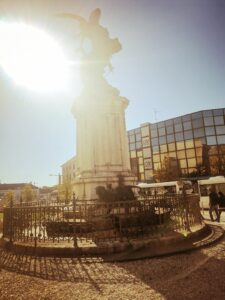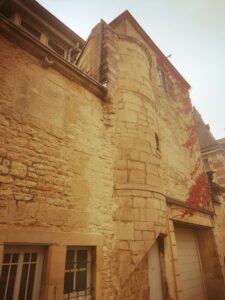 In fact, only 2 hours of train separate the cities of Paris and Chaumont, a good reason to facilitate the connections with the capital city of this surprising Haute-Marne department. However, for those who would prefer to orientate locally their career, they could opt for countless of professional opportunities. Among them, we may count on high-tech industries such as automotive, aeronautics and medicine, which are very active there. For your information, 35% of the world production of orthopedic prostheses is carried out there (photo credits: Alex Plato).
This is not the only point of attraction, since you may be surely seduced by the endless breathtaking landscapes and rich heritage to discover in and around.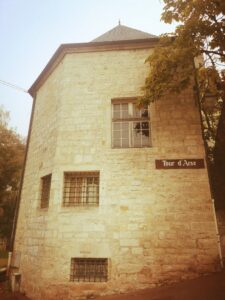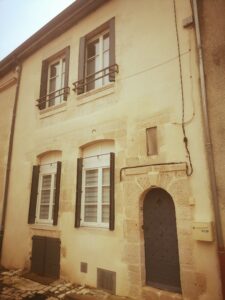 We could eventually invite you to start discovering the main city of Chaumont, established on a rocky epron of 315m (above sea level), has unfortunately often been at the heart of military conflicts. For instance, while getting through the streets, you couldn't miss the presence of many war vestiges, dating from different eras. For example, you may admire the Tour d'Arse from the 14th century, which was added to the fortifications of the 13th century.
This is not the only way to immerse yourself with the variety of architectures, since many styles collide to each other. As far as we know, the architect Bouchardon put his contribution to a number of period constructions and notably visible in the oldest avenue of Chaumont, called the rue du Palais which leads to the former Château des Comtes de Champagne.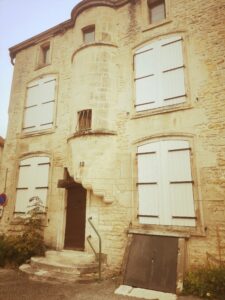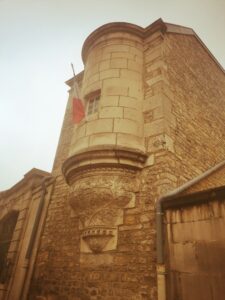 Don't miss to observe here and there, different interesting constructions, mixing a Renaissance style, starring many mansions being built with the architectural specialty represented by turreted houses, most of which has spiral staircases.
In addition, we could face as well other more opulent mansions, built during the 18th century, in Chaumont. On top of that, the 19th century is also important with the signing of a treaty signed in 1814 versus Napoleon and preceding the Industrial Revolution which was accompanied by a viaduct. This construction is considered as the symbol of the locality, currently under renovation but you can still cross it.
About this old castle, different representations, also dating from the Renaissance, are visible on the walls, along other ones that have been supplemented by portals, in particular from the XIXth century.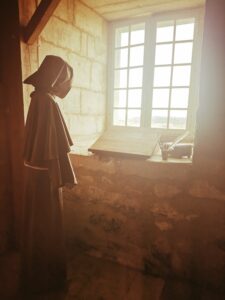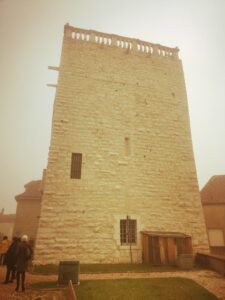 However, the historical remains are still very visible on facades, such as these relief staircases and these watchtowers with precious ornamentation. Once in front of it, you could figure out that this edifice has been rehabilitated and merged into the Justice Palace. Thus, Chaumont is famous for hosting numerous law counseling cabinets… It's just behind the Dungeon of the Castral Residence, dating from the 11th century, next to the Museum of Art and History, still present in the premises of the Justice Palace.
On top of that, despite having been abandoned for a long time, this Dungeon would be soon visitable, thanks to the intense and passionate renovation work operated by the Medievalis Chaumont association. This structure, which has already been effective in the restoration of other bad shaped regional edifices, wishes to identically reproduce this unique building and would be inaugurated during the medieval festival occurring during the June 11st and 12nd, 2022.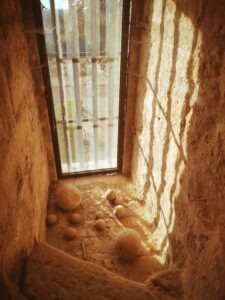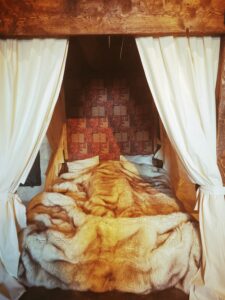 On top of that, this bucolic tower is surrounded by an authentic medieval botanic garden, organized following three great texts from the time of Charlemagne, listed as early as 812, showing the set of plants to be cultivated. In fact, regarding the plans inspired by the Abbey of Saint Gall, we could be guided by these different species spread between 3 areas, those are the vegetable garden, the medicinal plants quarter and the orchard (which often served as cemeteries thanks to a cross). Indeed, in the monasteries, these gardens were mainly located in the cloisters, as close as possible to pharmacies.
Still in this headland, another amazing edifice deserves a stop, the Basilica Saint Jean-Baptiste which dates from the 12th century, and which houses a major episodic religious event since it occurs at regular intervals, every June 24. This is why the next Feast of Atonement will take place in 2029, with many masses and crepe flower decorations being held in the streets.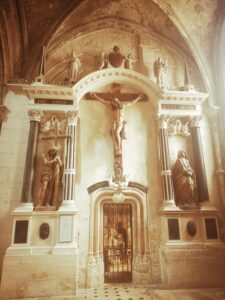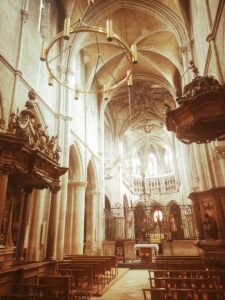 Within this collegiate church (set up in 1474) which transformed into a basilica, you can admire Extended from the 12th to the 16th century, let's get immersed into the 12th century nave and the 14th century aisles, this monument even pursues the Grand Pardon tradition, since the 15th century.
Adorned with respectable dimensions, you could see its classic styled facade, discover inside its artworks, with in particular a a rarity since the magnificent altarpiece and stone sepulcher is polychromic, which is not common in this region. Moreover, don't miss the organs, the frescoes, the Entombment, the Jesse's Tree (diagram of the genealogical tree of Jesus' Tree), and several masterpieces realized again by the sculptor Bouchardon, a native of the country. In addition, the basilica preserves another surprise which is the polychromic statue of Saint John the Evangelist, recently restored.
guided tours
organized by the
Office de Tourisme of Chaumont
, 7 Place du Général de Gaulle, 52000 Chaumont (France) / 00 33 (0)3 25 03 80 80. In the other hand, if you would like to fancy the
Haute-Marne
adventure and collect more
information
or
support
regarding your upcoming
project
, we invite you to get in touch with the
Venez vivre en Haute-Marne
team or
Laou
.
---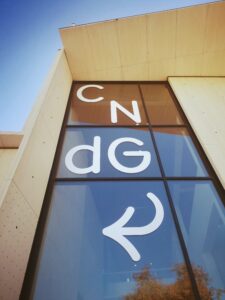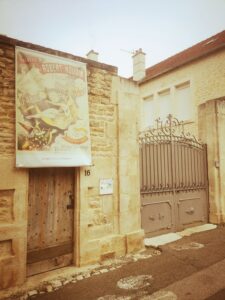 Between the prefecture and the Town Hall stands the Cardo district, with a double spiral staircase (divides in two), a carbuncle which is the emblem of victory of the Roman Empire and was renovated after the Revolution.
Then, apart from the long tradition of hosiery and drapery, the craftsmanship is still prominent in the Chaumont's assets. Nonetheless, a luxury glovers manufacture used to established in Chaumont and whose masterpieces were even exported throughout the whole world and dressed Queen Elizabeth IInd at her wedding.
Nowadays, another important industry takes over this artistic way of life with the Posters and Graphics Festival, created in 1965. An important collection is notably exhibited in the Signe (Centre National du Graphisme) art center.
Replacing this Festival, a graphics arts Biennale has been launched in 2017, in order to celebrate graphic design over a period of four months. This is a real opportunity for participants from all over the world to meet up and exchange their practices, thanks to a variety of events organized all over the city.
Le Signe – Centre National du Graphisme
, 1 Place Emile Goguenheim, 52000 Chaumont (France) / Phone : 00 33 (0)3 25 35 79 01
---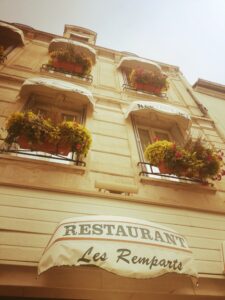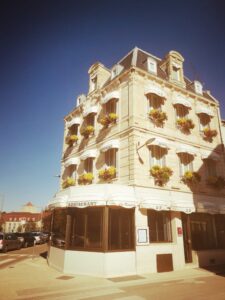 Let's pursue with another focus on the major gastronomic facet with many tasty surprises to enjoy in some fascinating addresses, including Les Remparts restaurant which also serves as an hotel, in front the Signe center.
In this place, you could discover seasonal dishes, composed of regional ingredients, starring the unmistakable Langres creamy cheese but also great local wines or Champagne, and even the local cake, named Idéal Chaumontais ! This delight is composed of an almond meringue with a praline cream.
Hôtel-Restaurant Les Remparts
, 72 Rue de Verdun, 52000 Chaumont (France) / Phone : 00 33 (0)3 25 32 64 40
---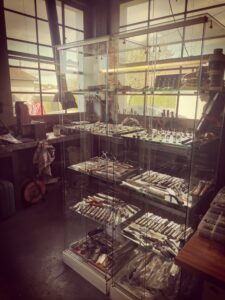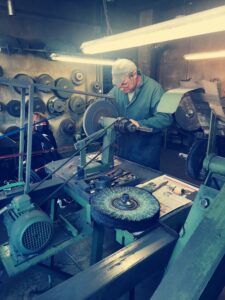 Keeping on the tableware universe, we can't forget that the cutlery art is ancestral in Haute-Marne, since there has been craftsmen established there for a very long time and even the father of the illustrious philosopher Diderot was a cutler artisan.
Nowadays, this activity is getting rarer but you could discover that some cutlery masters still exist and are very much worshiped by restaurants and hotels. For instance, in the vintage atelier of Coutellerie Franck Mansuy in Biesles, you could see that any kind of silver piece may shine again and that each technics needs a real expertise.. Knowing also that each polish machine has a specific use for this reborn perspective.
Coutellerie Mansuy
, 13 Rue Louis Eloi Pernet, 52340 Biesles (France) / Phone : 00 33 (0)3 25 31 94 83
---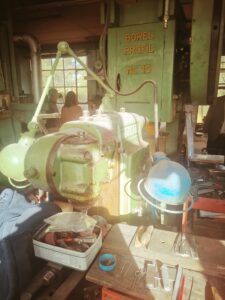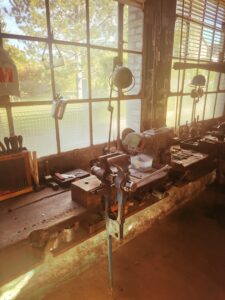 A few miles away from it, the Coutellerie Mongin manufacture is very popular and is also an important actor of this majestic cutlery art. Equipped with ancestral machines, this structure is specialized in premium pieces and in making an approximate annual quantity of 1,500 high-end knives, representing a certain excellence of the local production. Thereafter, you could be easily get tempted by one of them, since most these knives are made with noble materials, including rosewood, ebony, buffalo horn but also deer horn, which is much rarer to source. The latter is also used for the manufacture of the Hemingway model prepared for Kindal, but other luxury collaborations are processed, including a picnic set for Hermès. Added to this, the contemporary technology is also employed since a Damascus collection features the latest generation carbon. At last, we count also count on their many hunting knives available, such as the Jean-Guy multifunction knife.
Coutellerie Mongin
, 48 Rue de Chaumont, 52340 Biesles (France) / Phone : 00 33 (0)3 25 31 94 45
---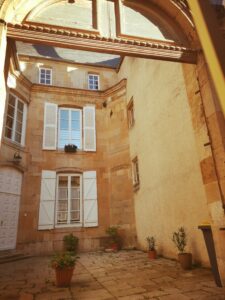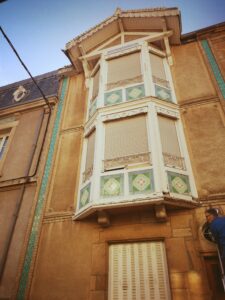 In terms of natural aspects, a wide variety of breathtaking landscapes needs to be crossed, as we could about the river channel which separates the regions of Marne and Burgundy. This kind of river allows you to circulate towads the whole territory of Haute-Marne, since the Marne river is not navigable in this department.
When it comes to natural panoramas, we invite you to visit the other famous city of Haute-Marne in the persona of Langres. Therefore, this hilltop city is perched at an altitude of 500m on a limestone promontory, offering a 360° view over the surrounding valley, in the crossroads between Champagne and Burgundy.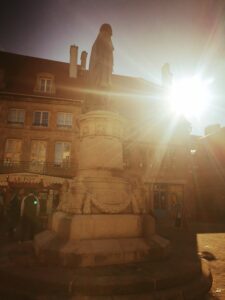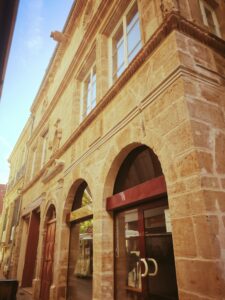 Otherwise, this fortified city is also the place where was born the philosopher Denis Diderot in 1713. He is even represented in a statue, built in 1884 by the sculptor Bartholdi. Logically, a real very pretty Renaissance-style house (from 1576) has even been converted into a "Maison des Lumières" in honor to this father of Enlightenment. This museum aims to explain how this philosophical period helped to revolutionized the human beliefs.
Moreover, this amazing locality is surrounded by the largest fortified wall in Europe. Thanks to those 8km of walls, including 3.5km of covered way, you could appreciate a nice promenade around this Vauban citadel (whose basement was already settled in the 3rd century).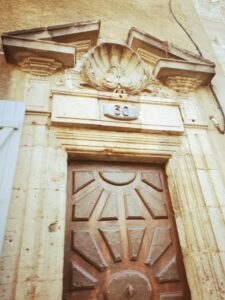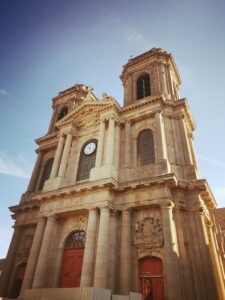 Wether you prefer a pedestrian visit or while boarding on the small city train or with the bucolic Rosalie vehicle, explore, behind the barricades, the irregularly organized streets of Langres. You could admire the balances melange between medieval and Renaissance architectures, visible in the elegant private mansions, built by the wealthy families of the Langres region. They even supported financially the construction of the gigantic Saint-Mammès Cathedral, which durated around 500 years and displayed a neoclassical facade.
All around this Cluniac-inspired Cathedral with its Burgundy glazed tiles, discover the nearby houses built in limestone from the region, which gives them that very bright white color. Adding to this, those houses are often decorated with moldings, cornices, dormers and niches.
Office de Tourisme du Pays de Langres
/ Square Olivier Lahalle, 52200 Langres (France) / Phone : 00 33 (0)3 25 87 67 67
---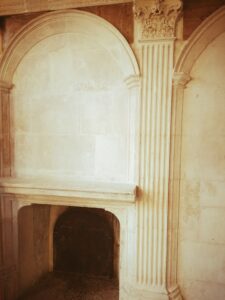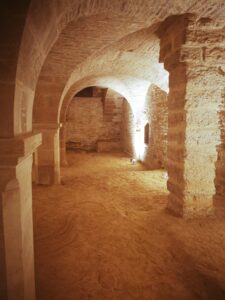 Another good suggestion of visit would be the medieval styled Maison Renaissance, a jewel to visit from the caves until the charming pieces, adorned with stained-glass windows. Another main aspect would be the rare and fully sculpted studiolo, counting among the fifteen exemplaries left in France.
Plus, you may surely find in and around some of the random 75 statuettes, either representing the Virgin or Saints. Some even date back from the 14th century and they were considered to offer peace, protection and security.
Another architectural illustration of the city would be embodied by the town hall, built in 1781, despite it was renovated in 1892 in a more luxurious way, after a major a fire.
Maison Renaissance
, 20 Rue Cardinal Morlot, 52200 Langres (France)
---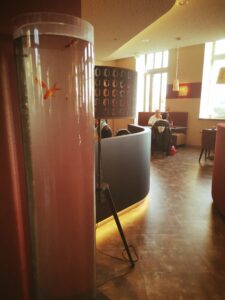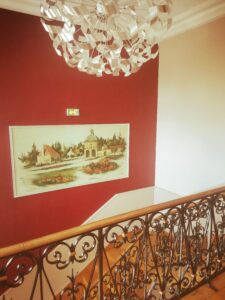 For continuing your gastronomic exploration, let's go to the Villa Vauban. Inside this former barrack, spend some time in this recently modernized lounge bar and restaurant, equipped with a wide and contemporary dining room. Icing on the cake, enjoy its panoramic view over the Langres valley with its terrace able to host 120 guests. A perfect occasion to initiate yourself about another local and seasonal cuisine, mainly composed of traditional recipes, full of fresh ingredients.
For example, you could enjoy some butternut soup or truffle omelette in autumn, along poultry ballotine drawn into Langres cheese and its vegetables… And probably a delicious apple pie with its salted butter caramel to finish?
Villa Vauban
, 1 Place du Colonel de Grouchy, 52200 Langres (France) / Phone : 00 33 (0)3 25 86 00 54
---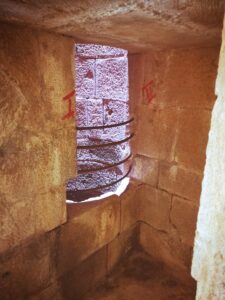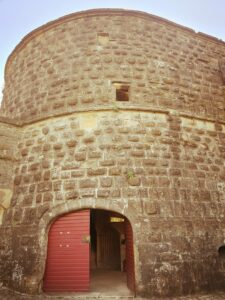 One last point to mention in Langres would surely be the important role played by the Tour de Navarre, inaugurated in 1521 by the king François 1st. This beautiful defensive unit from the Renaissance, stands up to 20m high, with a diameter of 28 m. Adding to this, this artillery tower is unique in France, since it impresses with its massiveness, notably thanks to its 7m thick walls. On top of that, sheltered under an oak structure, follow its spiral ramp dedicated for mounting artillery, then its two vaulted rooms and casemates. before discovering a wide hospitality hall. This is where, we had the chance to meet the most active ambassadors of Haute-Marne, always ready to promote the local assets. For instance, Ilena Caye works hard to spread her passion for her native region, all over the World and through partnerships with many big companies, such as Accor. Learn more about her commitment upon her interview available in our video at the top of this article. Perhaps, a notable support to convince anyone to settle in this area.
Tours de Navarre et d'Orval
, Champ de Navarre, 52200 Langres (France) / Phone : 00 33 (0)3 25 87 67 67
---