Vidal-Fleury unveils you its wines from 19 Rhône Valley appellations
8 min read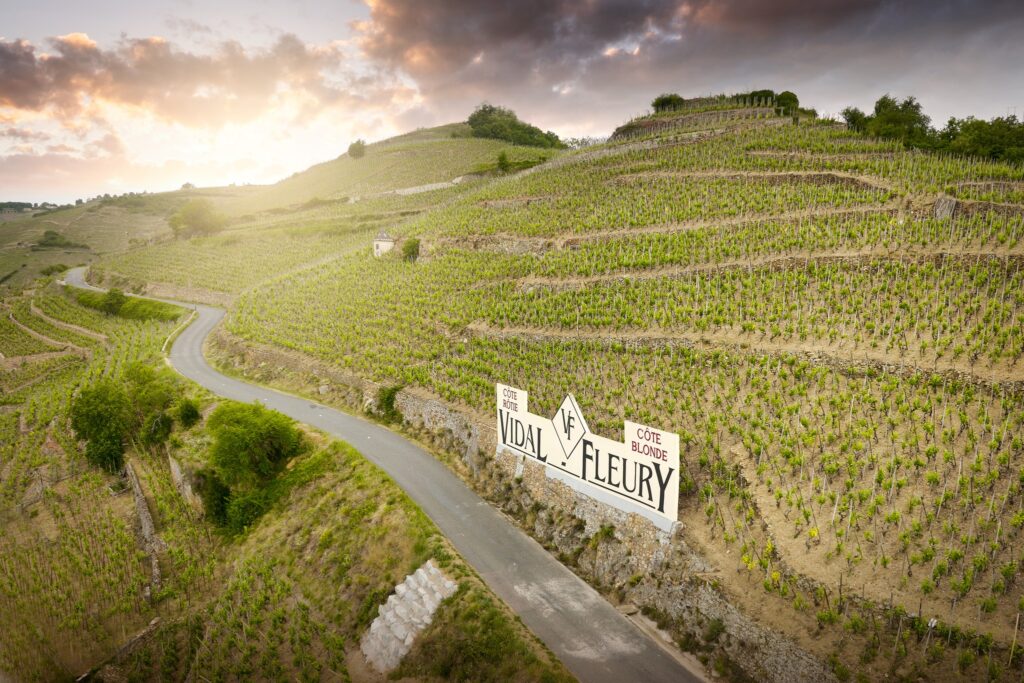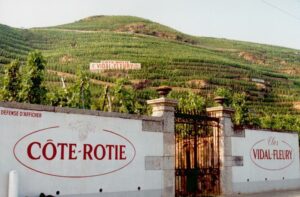 If you follow the banks of the Rhône river, 30 km southern from Lyon, you would discover the the oldest wine house in the Rhône valley, still in operation. In the heart of the Côte-Rôtie vineyards, the Maison Vidal-Fleury was therefore founded in 1781 and has successfully survived several centuries thanks to the passionate work of winegrowers, who are deeply concerned about their vineyards since they both are traders and breeders, in the same time.
So to say, Vidal-Fleury delivers wines from 19 appellations, either in red, white and rosé forms, among the most prestigious in the Rhône Valley. By AP
---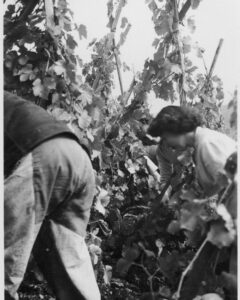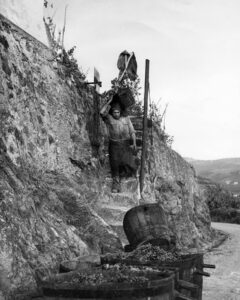 Now, let's focus on another illustrious wine house… The Vidal-Fleury house was founded in 1781, and quickly acquired an international notoriety, even in the United States where the firm already settled in 1787, thanks to the former president Thomas Jefferson who visited the domain. Thus, even since this period, Vidal-Fleury has been considered as one of the most emblematic houses in Côte-Rôtie (photo credits: Vidal-Fleury).
It has also been regarded as the oldest Rhône Valley house still in operation, despite its vineyard was replanted at the end of the 19th century with American rootstocks after the phylloxera crisis. Indeed, Vidal-Fleury deliver a wide variety of wines, at the optimum of their potential.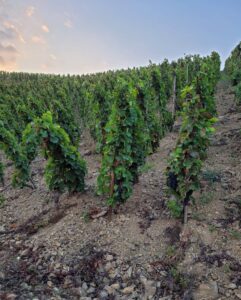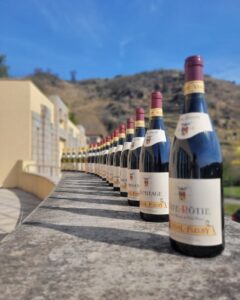 If you wanna get further into Vidal-Fleury's philosophy, you would learn that the domain proposes a selection of the best local grapes, from the Rhône Valley. This exigency may become possible through a precise sorting and aging of those blends that make the reputation of this specific terroir.
Indeed, the huge diversity of beautiful grape varieties is nested in this Rhône Valley. With a selection of appellations, standing in the northern part, so to say Côte-Rôtie, Condrieu, Saint-Joseph, Cornas, Hermitage and Crozes-Hermitage. For instance, Syrah is the only red grape variety employed there, unless it is sometimes embellished with white grapes, such as Viognier in Côte-Rôtie, along Marsanne and Roussanne.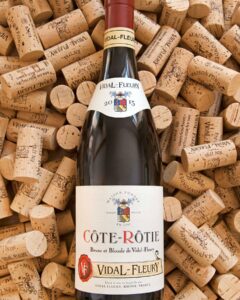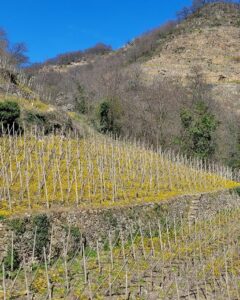 In this amount of renowned wines, you should know that approximately 70% of their references are dedicated to exportation throughout the World, and notably beyond the borders of Europe, since the most important market seems to be the Northern America (with USA and Canada), along Northern Europe (aka the Benelux, Scandinavia and the UK), without forgetting Japan and China…
To illustrate this global keen interest, let us introduce you this Côte-Rôtie 2015 Brune et Blonde. This supple and light red wine (Syrah 95% vs Viognier 5%) is full of red berries generated by a blend between the tannic wines of the Côte Brune and the softer and more tender juices from the Côte Blonde.
This splendid wine is aged on lees during 4 years in barrels and aged for six months in bottles.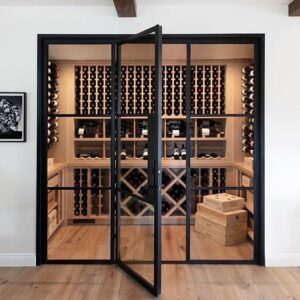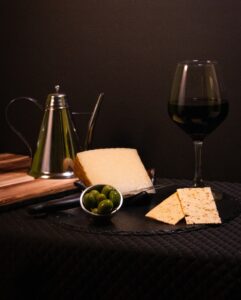 In the southern side, you could enjoy one of these following appellations, which are Châteauneuf-du-Pape, Gigondas, Vacqueyras, Tavel, Cairanne, Côtes-du-Rhône Villages, Côtes-du-Rhône, Ventoux and Muscat de Beaumes-de-Venise. This announced wide range of wines offered by Vidal Fleury, is composed by red grapes, counting on Grenache, Syrah and Mourvèdre, and as well white ones, in terms of Viognier, Grenache Blanc, Clairette and Roussanne.
Sharing a part of its vineyard with Guigal which acquired the domain in 1984, Vidal Fleury conserves its autonomy in terms of winemaking.
Spread on a total of 62 ha, which represents one of the most important vineyards in the northern Rhône Valley (including 35 ha of Côte-Rôtie, 12 ha of Condrieu, 11 ha of Saint-Joseph and 4 ha of Crozes-Hermitage).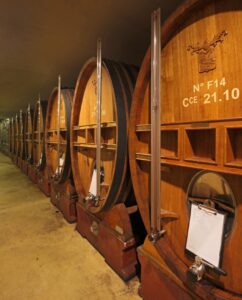 As we should take an example, the territory of the Châteauneuf-du-Pape appellation is spread through the plain of the Comtat Venaissin, on the left bank of the Rhône river and made up of vast terraces covered with red clay. This famous vineyard area owes its existence (and name) to the former pope Jean XXII, who a great wine enthusiast, who had his summer residence built here in Châteauneuf-du-Pape from 1318, naturally surrounded by beautiful olive trees and vines.
We could easily illustrate this zone by the young dry white wine of 2019 Châteauneuf-du-Pape, which is muchly appreciated its freshness, fruity and floral aromas. Therefore, this elixir may then develop more pronounced aromas of wax, nuts and dried fruits., thanks its Roussanne dominating in the bottle and a finish based on acidity and flavors, for a conservation potential of 10 years!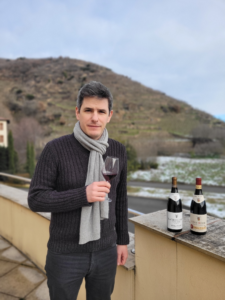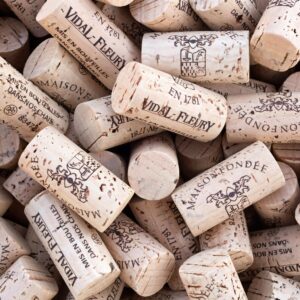 Thereafter, the development of the winery is operated in the 9,000m2 of this two-floor cellar. This space contains stainless steel vats and the proper conditions, notably for aging in barrels, with a stable temperature and humidity. So to say, perfect for the single stage and tangential filtration, which is a technique more respectful for wine and environment, and supported by a proper aging period.
Furthermore and since 2021, the cellar is managed by the expert Antoine Dupré, which after numerous experiences in various parts of the World, got tempted by a new challenge proposed by Vidal-Fleury, since he got quickly attached by this region, and especially by the diversity and richness of its different terroirs.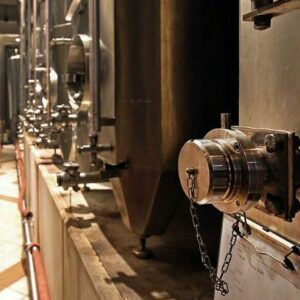 In a way, Vidal-Fleury embodies different facets from the Rhône Valley and is able to display the specificity of each of its different terroirs. Adding to this, you have to know that in their process, when you try a structured and lively wine like in a northern side, its aging takes place in barrels. And for rounder and more delicate wines, their vinification is generally rather done in casks or in vats.
Therefore, we could illustrate here their inevitable Muscat de Beaumes-de-Venise vineyard, deeply anchored in very aerated soils. Based on the south-eastern slope of the Dentelles de Montmirail, in the north of Vaucluse, where vines and olive trees harmoniously collide. For instance, the 2019 vintage is a genuine sweet white wine, exclusively composed of Muscat à petits grains grape variety and a minimum sugar content of 252 g per liter of must. This millesime needs to be served at 8°C, in order to display its fine aromas of fresh grapes and white peach, for an aging potential between 10 and 15 years.
"Our philosophy: the art of patience… No compromise, only quality matters"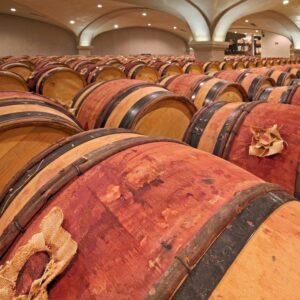 Without forgetting the legendary Crozes-Hermitage appellation, renown as one of the prestigious crus from the northern Rhône Valley. Right there, the various grape varieties are represented by Syrah for red wines, Marsanne and Roussanne for white wines.
For instance, the last 2020 edition is a dry red wine (aged 12 months in barrels) is suitable to keep for some years (up to 10 years), skillfully highlighting Syrah, with a good balance between fruit and tannins. You would surely appreciate its fresh fragrance (especially in its early years) of blackcurrant, plum and violet notes but also a hint of pepper and vegetal accents. Once in mouth, the main assets are focused on a certain roundness and minerality but also on black fruits, before displaying more marked aromas over time. It's recommended it to open it 2 hours before serving at a temperature of 18°C, with grilled dishes.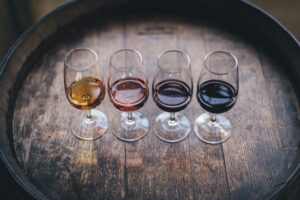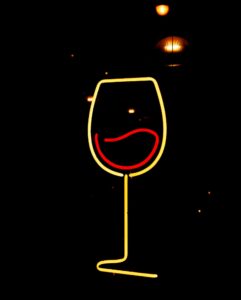 In another hand, the 2020 vintage of the white version of Crozes-Hermitage is rather young dry wine (able to be kept 5 years), adorned with a strong personality. Therefore, this juice offers a wide range of floral and fruity aromas. Developed without any malolactic fermentation, this wine is only composed of Marsanne, offering a very fresh nose, starring a first floral introduction, full of fruity notes of melon and pear, before a certain explosion of minerality and a hint of iodine accents. It's recommended to serve it a temperature of 11°C, with fresh sea food.
On another side, why don't you let you tempted by the Saint Joseph appellation? Located on the right bank of the Rhône river, those vineyards extend over about fifty kilometers, over the 26 municipalities between the Ardèche and the Loire departments. For your information, this wine-growing region is planted on endless narrow terraces, including steep slopes and mainly granite soils.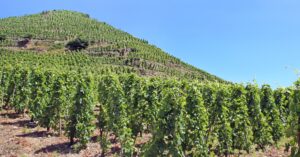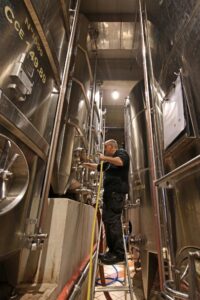 The 2020 edition developed by Vidal-Fleury is a dry white wine, dedicated for short keeping (up to 4 years), recognizable by the freshness of its fruity aromas. Again composed of Marsanne variety, a fermentation with selected yeasts, has been operated in stainless steel vats. The result is an intense nose of white flowers, hazelnut and peach, preceding ample aromas of fresh almond, grapefruit and even a mineral note. A perfect nectar to associate with fishes and some cheese, such as Camembert, at a temperature of 11°C.
On top of that, a dry red wine is also available and can be kept for a longer time (up to 10 years), whose main grape variety is Syrah, unveiling powerful aromas of spices and black fruits. A certain elegance and complexity to appreciate with any kind of spicy hot dishes to associate.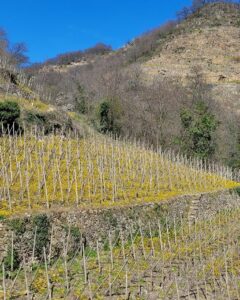 At last, we couldn't miss their precious Condrieu wine selection, whose vineyards are located on the eastern edge of the Massif Central. Settled in the right bank of the Rhône Valley, where stands an extremely contrasting relief. By the way, those vines are clinging to the granite bedrock, covered with a thin layer of unstable sand-limestone soil, blown by some Mediterranean and mountainous climates, with a relatively regular rainfall pattern.
Therefore, on those endless hillsides, sheltered from the cold northern wind and exposed to the hot southern wind, you may find the last 2020 edition of their Condrieu appellation, which is a typical dry white wine to keep for long time (with an optimum appreciation up to 5 years of age). Therefore, this Condrieu wine is composed from a single grape variety, known as Viognier, able to offer a beautiful natural acidity and a beautiful aromatic complexity.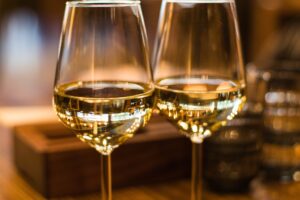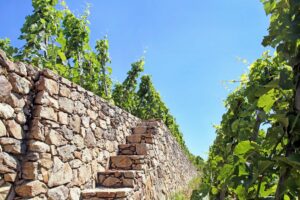 Strong of a complete malolactic fermentation, you will undoubtedly appreciate its as fresh as fruity fragrance, combining a floral touch and a note of peanuts. Once in your palate, its lively and structured aromas of apricot and peach would offer you a good length built on aromatic persistence and a smooth finish. Ideal to combine at a temperature of 11°C, either with cheeses, fishes and scallops, or even as aperitif.
More information on the official
website
.