Why don't you celebrate the new NFL Paris Musketeers team at Hard Rock Café Paris, along the BOSS x NFL partnership?
4 min read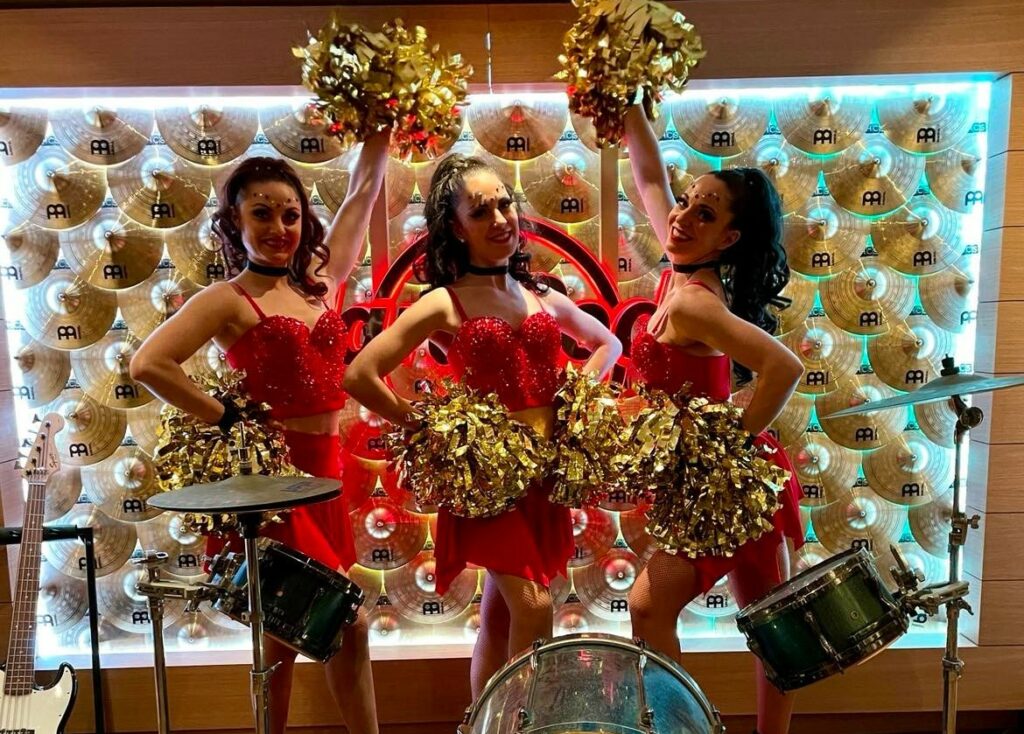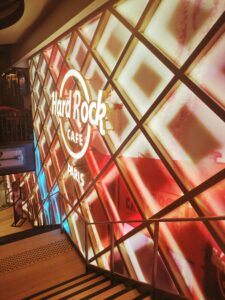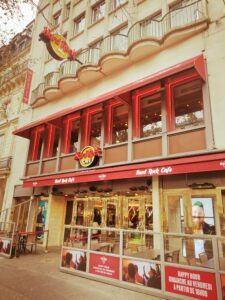 For more than 30 years, the legendary American chain of Hard Rock Café has been offering a Paris-Texas round trip, the time for a gourmet break in the heart of the Grands Boulevards quarter of Paris. Indeed, since its early days and following the schema of its worldwide subsidiaries, the goal of this French entity is clear…
Thus, by welcoming families and friends, gathered around a festive Pop and Rock'n'roll heritage, any visitor may enjoy a perfect backdrop for a moment of relaxation and sharing in the purest American tradition. Adding to this, and what celebrates for the fans from all over World, is the memorable collection of around 200 original pieces, issued from famous artists and exhibited in the walls of the restaurant.
Among them, you may admire numerous musical instruments, stage clothes (from Jimi Hendrix), autographs and countless other personal documents that belonged to rock stars, such as Elvis Presley, Eric Clapton, Elton John, David Bowie… Some of them are perfectly highlighted by the baroque wooden decorative framework, from the former theater. The international notoriety of the Hard Rock Café invites anyone of us to leave the place with a souvenir gift. By AL
---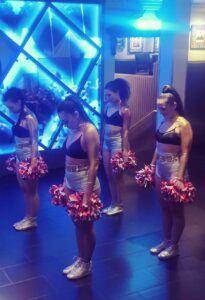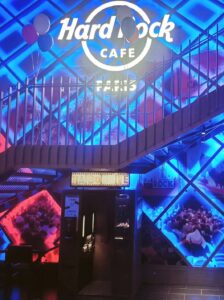 Since its installation in Paris, the Hard Rock Café Paris hadn't been stopping to build a Franco-American bridge. Rich of a strong and internationally acclaimed concept, don't miss its numerous surprises, such as regular live concerts, a souvenir store, and constantly renewed menu, with lately the new edition of the Messi Burger (more information here).
Therefore, after a colorful 2023 final which saw the victory of the Kansas Chiefs and the comeback of the superstar Rihanna on stage, during the famous halftime, the Super Bowl is also coming back to France, via NFL France and a new awaited partnership. Indeed, the Hard Rock Café Paris tie common perspectives with American football, on the occasion of the launch of the new Paris Football Team, know as the Paris Musketeers franchise.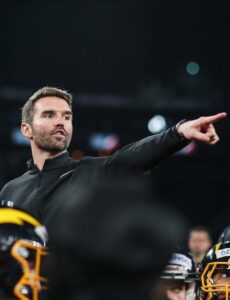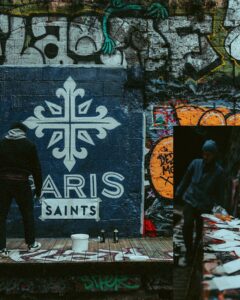 Thus, the NFL Europe League is finally settling in France and will represent the colors of Paris, the time of an upcoming championship where 12 teams from the Old Continent already competed in 2022. Following an initiative of the American entrepreneur Jason Johnson, the Paris Saints team brings together nearly 50 players from all over the World, trained by the American coach Marc Mattioli (photo credits: Paris Saints).
These 2 transatlantic protagonists offer us, during this interview, more details around this ambitious project, which is already starting to train in the US Metro stadium. Therefore, from June 2023, 17 European teams will compete for the NFL trophy, before aiming for an American football championship of 25 teams in 2024.
That's why, we invite you to stay tuned to future news, commonly straight from Hard Rock Café Paris and Paris Musketeers team, to either find out about planned events and evenings, related to this new sports collaboration
!
Hard Rock Café Paris, 14 Boulevard Montmartre, 75009 Paris (France) / Phone : 00 33 (0)1 53 24 60 00. More information on their official website.
---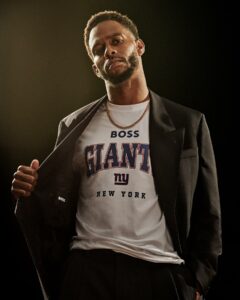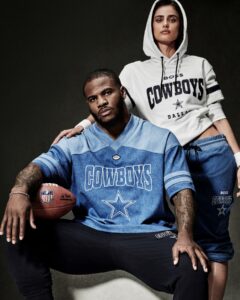 In another hand, if you're kind of fashion related to American football, the German brand BOSS by Hugo Boss, just signed a sportswear capsule with NFL League, after achieving a sponsorship of the championship. At this occasion, the emblematic jerseys from American football players were revisited by BOSS, in order to show another facet from this popular sport and eventually reach another audience, thanks to a collection of casual clothes to wear at any opportunity.
The result of this partnership with the National Football League, unveiled last Monday April 24th 2023, is a selection of sweatshirts, polos, hoodies, joggings and t-shirts, composed of cotton, sometimes adorned with relief embroideries and printed elements.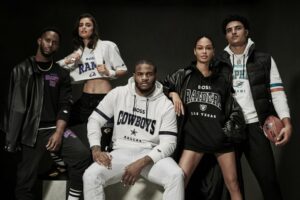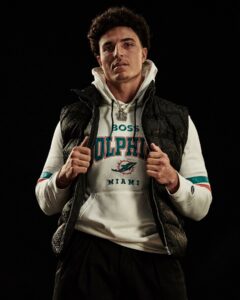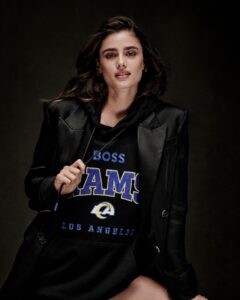 This unique collaboration pays a real tribute to your favorite players and teams from this league, such as New York Giants, Dallas Cowboys, Las Vegas Raiders, Miami Dolphins and even Los Angeles Rams. This collection of 52 pieces has been promoted under the artistic supervision of the journalist Trey Laird, who had previously worked with Karl Lagerfeld, Diane von Furstenberg and Tommy Hilfiger. Those advertisements feature famous American football players shot by by fashion photographer Matthew Brookes, such as Micah Parsons from the Dallas Cowboys or Victor Cruz from the New York Giants, accompanied by models Joan Smalls and Taylor Hill (photo credits: BOSS).
More information on their official
website
.
---