A true immersion into the Champagne Devaux, with its Collection D and its red Côteaux Champenois cuvées
8 min read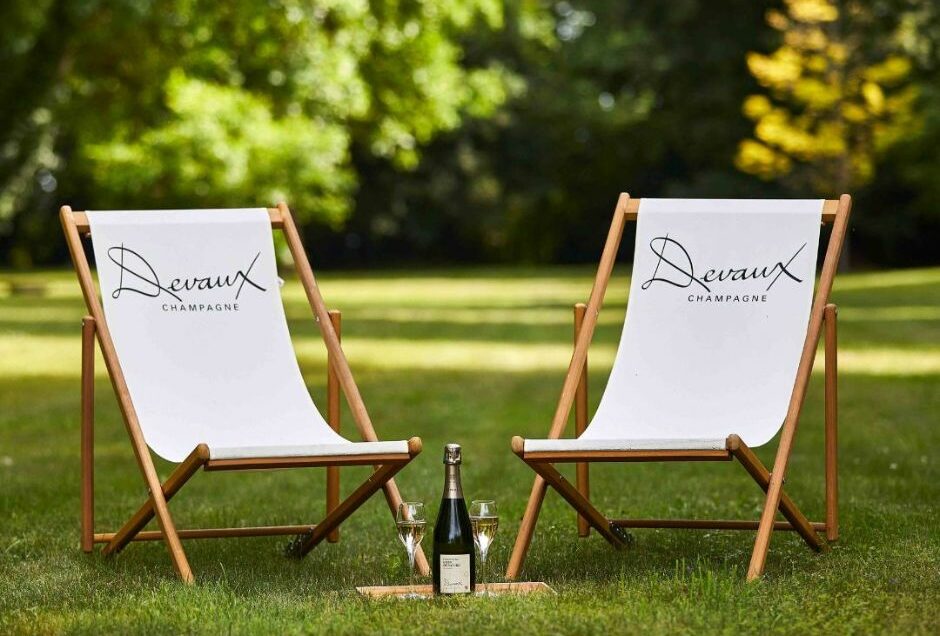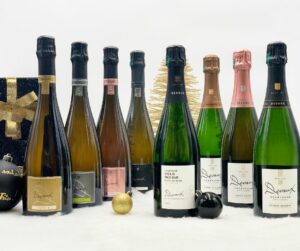 Located in the heart of the Côte des Bar, the House of Champagne Devaux occupies an 18th century manor, unless it was founded in 1846. This Maison Devaux is a family story, constantly proposing new premium sparkling ranges but not only. Indeed, apart its rich selection of champagnes, Devaux recently collaborated with Michel Chapoutier to launch a rare red wine, issued from the Côteaux Champenois.
For your information, their site welcomes all year round, individuals and professionals alike to enjoy a real wine tour, along a splendid setting over the park, not far from many cultural events, such as the Nuits de Champagne festival occurring each October in Troyes (read our article about this lovely medieval city here).
By AL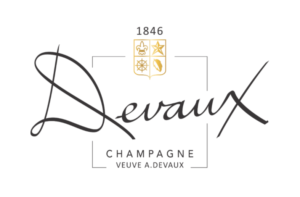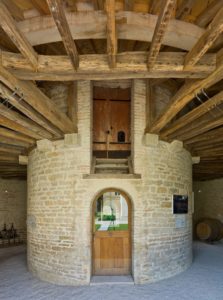 Founded in 1846, deep in the heart of the Côte des Bar, the Champagne Devaux today occupies a typical 18th century manor, located in the Hameau de Villeneuve, in Bar-sur-Seine. Gently spoiled by a wide park, bordering the green banks of the Seine, by the way the same river that crosses Paris.
Dominated by a rare and preserved 17th century dovecote, equipped by a contemporary interior design, able to host notably in the seminar room or in the terrace, any kind of event, such as an oenological experience, for sure completed by a tasting workshop, possibly with multiple themes such as champagnes and cheeses or even champagnes and chocolates, among many other upcoming events to come (credit photos: Devaux).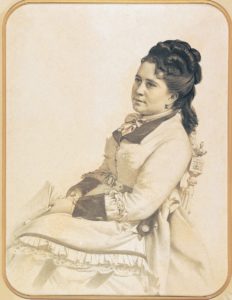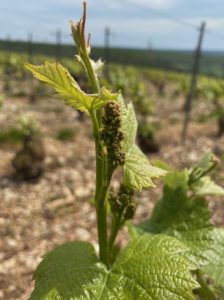 For your information, the Champagne Devaux pursues an authentic family saga that started with the brothers Jules and Auguste Devaux shortly before the middle of the 19th century, before being continued by no less than three women, exporting their energy and talent all over the wwrld.
Then, from the 80s, the last Devaux heir entrusted the family brand to the Union Auboise cooperative, with which the family had already worked to make some of their champagnes. This is why Maison Devaux has grown from a single family to several families of passionate winegrowers, still in a project on a human scale, with just the reunion of around one hundred exploitations.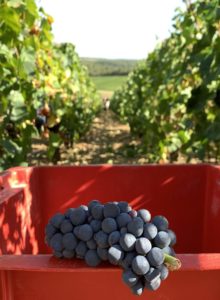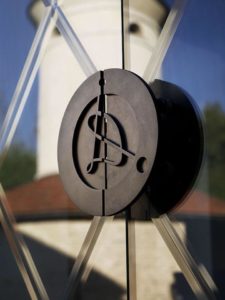 Logically, most of them are convinced by a common set of specifications, promoted by the so-called Vineyard Quality Approach, gathered by in a commitment booklet. Therefore, this plural family mainly focuses on raising the grapes until a level of genuine sustainability required by the homemade guidelines, which committed to transform its hundred of hectares into a green philosophy, essentially with anorganic perspective, fed with the kind support of a bunch of vineyard experts.
Furthermore, unless being part of the Côte des Bar appellation, the Champagne Devaux also benefits from vine plots based on the Côte des Blancs and Montgueux, where the Chardonnay variety meets its finest aromatic qualities, as well as on Vitry and Sézanne areas.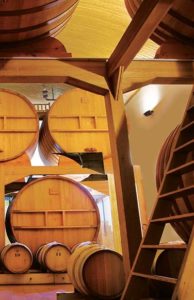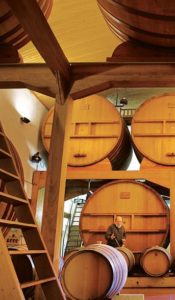 Adding to this, the official Cellar Master, baptized Michel Parisot, tended to select the best expressions of chardonnay, in order to develop the best harmonies in his compositions, as well starring alternative typical grape varieties from the Côte des Bar. For a better efficiency, a selection of the first juices were extracted from the press, before a vinification operated in finely selected wooden barrels, with a high proportion of reserve wines aged in oak casks. Moreover, we meet some kind of independent process, such as the solera technique, along a reasoned use of SO2 in each phase of the development.
The result is a muscled selection, reinforced of an exceptional aging maturation, able to sufficiently balance this Champagne Devaux. Designed to share an elegant vision of this southern terroir of Champagne, composed of different sparkling masterpieces to explore.
---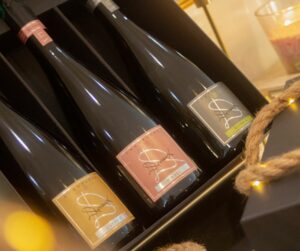 Some of these juices experienced an extended aging time of 3 years minimum for Les Classiques, and even a minimum of 5 years or 7 years for magnums and jeroboams, and to develop this inimitable style of La Collection D, as a result of constant care provided all around their precious vines, and this until the ultime bottling phase.
Thus, a long aging process generated the personality of La Collection D, based on the exclusive use of the first juices extracted from the press, on a specific plot selection, plus the combination of at least 4 different harvests, including 3 of them aged in inox vats (with the exception of the D Millésimé 2009 made from a single harvest). By the way, one of the latest additions to the Devaux family is embodied by the 2012 vintage cuvée, better known as Cuvée D Millesime.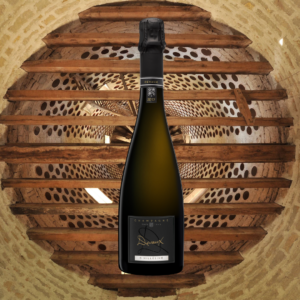 A delicious blend of chardonnay from the Côte des Blancs, along pinot noir grapes varieties from the other region of the Côte des Bar, aged for a minimum of 10 years in cellars, and for a light dosage of 6g, running under sustainable viticulture. These two grape varieties followed a partial malolactic fermentation in stainless steel tanks, bring its lot of finesse and fruity notes. Without forgetting the ideal climatic conditions which made it possible to obtain a perfect sanitary state at the harvest as well as an excellent maturity.
Indeed, following the prior 2009 edition (featured in our article here), this 2012 vintage displays a solar side with delicious and elegant aromas of dried and candied citrus fruits, chocolate fruits and even blonde tobacco. Once in mouth, let's not forget the still fruity and generous characters from this noble elixir, all in freshness, with a finish oof apricots and other random citrus fruits. We highly recommend you to enjoy this millesimal 2012 between 6 and 8ºC, which can be paired with scallops, fugu, capon… Available in 75cl for 72 euros.
---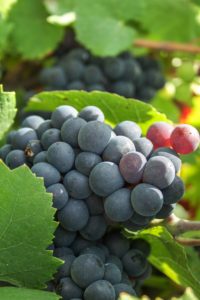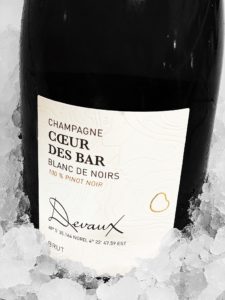 In another part, the alternative Coeur des Bar collection is adorned with a white and black label, embellished with the IGN datas of the related specific terroir and the GPS coordinates of the Hameau de Villeneuve. These geographical localizations easily recall the origin of these champagnes, whose round and structured texture may seduce any wine lover willing to discover this vineyard atmosphere.
Two choices are proposed… For instance, the Blanc de Noirs is faithful to the nature of its soils and respectful of a certain sustainable cultivation. This champagne is fully made of 100% pinot noir, coming from vines that have benefited for more than 20 years from a mainly eco-friendly behavior and from the use of a precise plot selection, for some of them in conversion to organic farming.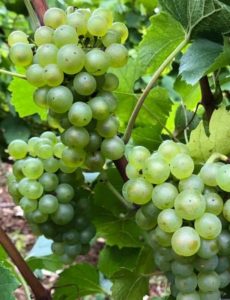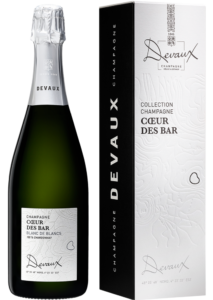 Its refined palate fits in perfect harmony with the fruity and honeyed notes, with an aerial and mineral final touch. Ideal as an aperitif or with traditional gastronomic dishes such as delicate gourmet preparations made offreshwater fishes, cheeses or even delicious pastries. Available in 75cl.
Then, discover the Blanc des Blancs, unsurprisingly exclusively composed of chardonnay, this cuvée reveals the freshness of this grape variety, starring a fresh nose undoubtedly evoking citrus, dried and white fruits, field flowers. All these elements contribute a tonic sensation, balanced by a velvety acidity, sometimes evoking the flesh of pink grapefruit, before an endless final reinforced by a perceptible freshness emanating fromchardonnay. This champagne sublimates the aperitif and essentially matches with iodized flavors, such as oysters and cooked fishes. Available in 75cl.
---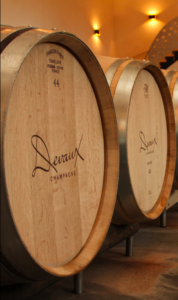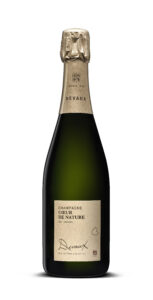 In other hand, at the 2021 occasion, Devaux has also launched its first organic champagne, acclaiming the achievement of two decades of intense work on environmental issues. Therefore, the efforts of this ancestral house were concentrated within the biodiversity promotion, along the minimizing of carbon footprint. Three years after the launching in 2018 of the Coeur des Bar line as an ode to this Côte des Bar terroir, Devaux pursues its local incursion with the Coeur de Nature cuvée.
With the goal to highlight the environmental commitment of the house, already achieved in terms of bio-sourced inks and varnishes, along recyclable FSC packaging and labels. The result is a certified organic champagne, mainly composed of pinot noir, expressing its delicious biscuit perfume. After a tonic and iodic introduction, let's admire its mature and crunchy aromas of apricot, bergamot and dried flowers, while reminding a bit of fresh white flowers. Perfect to marry with foie-gras or grilled scallops. Recommended price: € 43.
---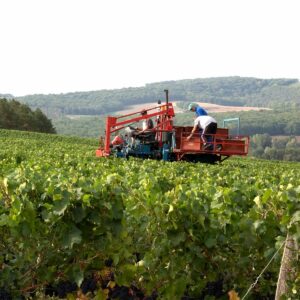 Did you know that 2018 was considered as an excellent year for the Champagne region? Both in terms of the maturity of the grapes and the exceptional sanitary and climatic conditions, leading to ideal harvesting conditions, which in particular made it possible to obtain structured wines.
Based on this favorable observation, the Maison Devaux has teamed up with the legendary Rhône Valley merchant Michel Chapoutier, with the aim of designing a very special cuvée, since it joins the very restricted circle of red wines developed in Champagne. Thus, this juice, only composed of pinot noir grapes from these 2018 harvests of the Riceys terroir, joins the confidential range of Côteaux Champenois. For your information, the tradition of still wines in the Pays des Riceys is not so recent, since it was already initiated and acclaimed at the beginning of the 20th century. Indeed, the influence of Burgundy red wine was very real on this border territory of the Côte des Bar, which is why the cellar master Michel Parisot carried out this project to bring this type of still wine up to date.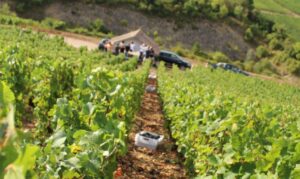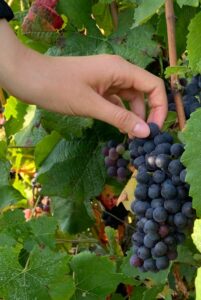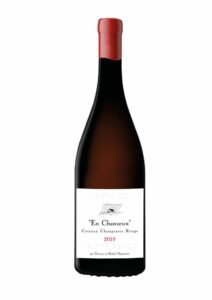 In fact, these specific plots are quite well exposed to the sun, in addition to being quite steep, reducing random sanitary risks from the presence of dew and moreover, while mainly resting on clay soil, providing more power to this unique wine. In addition, it should be remembered that particular viticultural practices had to be adapted to produce this red wine, which are different from those adopted for a traditional sparkling wine from Champagne.
The last 2020 wine remains the result of the meeting between Champagne Devaux and Michel Chapoutier, combines the skills of these two winehouses. As a result, the finish of this wine from the Côteaux Champenois is located in long maceration, before aging in oak barrels (extracted from some forests of Champagne) for 18 months, recalling a vinification so dear to Burgundy and the Rhône Valley.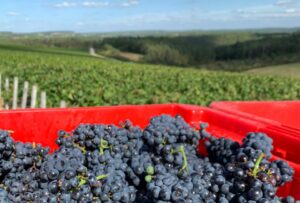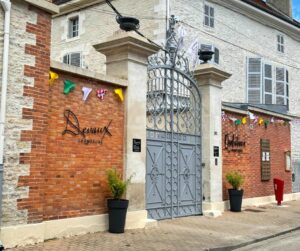 The result of this En Chanzeux cuvée is a pretty surprising red juice (issued in a limited and numbered series) adorned by an elegant deep ruby color, displaying a delicate fragrance able to melt various matured red and black fruits, somehow recalling some black cherry and , supported by toasted notes of vanilla and blond tobacco.
This unexpected but tasty marriage leads to a real perceptible freshness, rich in tannins, before leading to a sustainable fruity, silky and crunchy finish. Starting from this statement, we advise you to serve this precious jewel at a temperature of 14°C, preferably to accommodate forestry dishes and cheese platters.