Just be tempted by the Burgundy wines treasures issued from the Domaine Roux
4 min read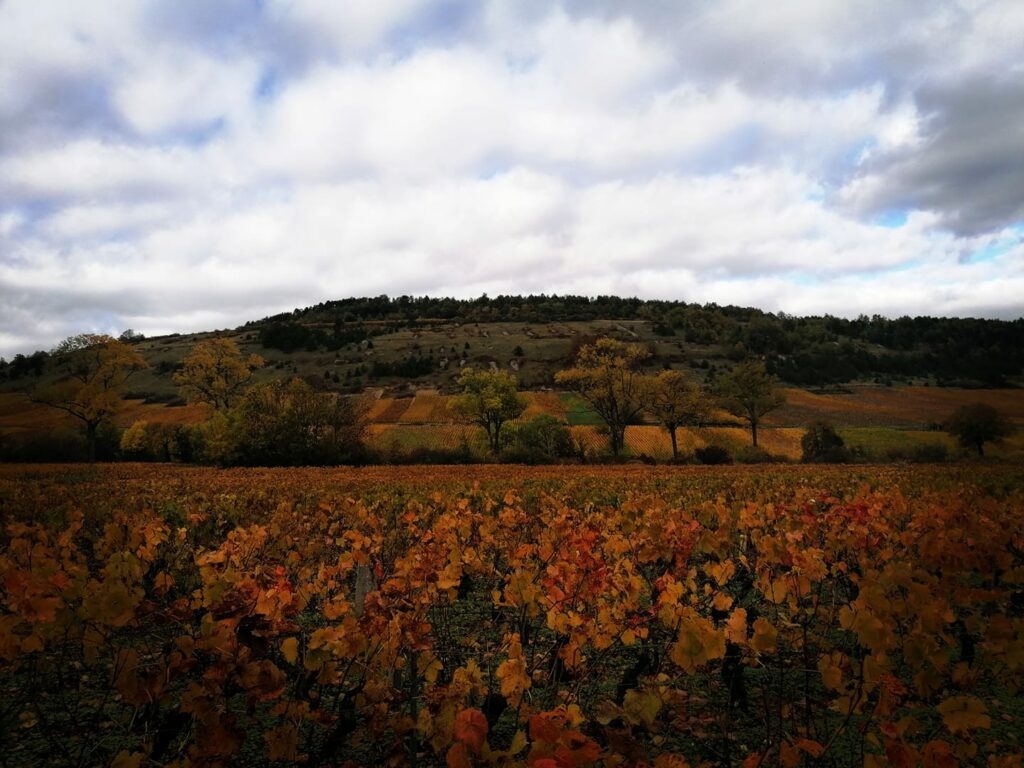 Established in the village of Saint-Aubin in the legendary Côte d'Or department, the Roux family has been cultivating vines since 1885. Following our article about Burgundy wines (read here), discover their vineyard extending over more than 60 hectares, spread over 13 villages from the Côte de Beaune, Côte de Nuits until the Côte Chalonnaise.
By AP
---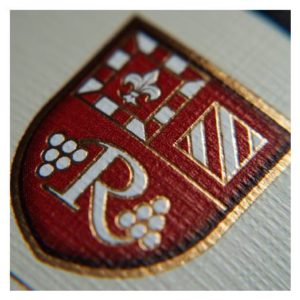 Since 1885, the Domaine Roux promotes its own vision of Burgundy, from the charming village of Saint-Aubin, where their fruity vine plots are spread over 15 villages. This varied territory offers a wide range, while revealing as much as possible the purity of premium grapes and the unique character of a distinct terroir, depending on each specific location. For instance, this domain has been spreading from the Côte de Nuits, passing by the magnificent plots of Chambolle and Vougeot (photo credits: Domaine Roux).
As far as we know, this emblematic and historic estate of Saint-Aubin is also a major wine appellation in Burgundy and more precisely in Côte d'Or, but not only… With the help of a strong know-how transmitted from father to son since the 19th century, the Roux family has been paying many efforts, at least since the past thirty years, to promote this Saint-Aubin spirit. With the proud goal to display the reputation of those world-renowned wines throughout the World, where it can be found in more than 60 countries. By the way, many people are seduced by its accessible style, along rich aromas full of honey, easy to appreciate.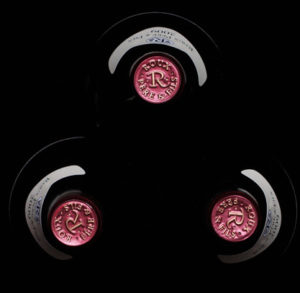 Nowadays, the Maison Roux, once run by Marcel, was lately and successively joined by his three sons (Christian, Régis and Emmanuel), in order to pursue the heritage of this domain, composed of multiple appellations. At the same time, the team can't stop to develop their portfolio of new appellations, such as Rully and Mercurey in Côte Chalonnaise, as well as in Côte de Beaune with Aloxe-Corton, Beaune, Ladoix. Without forgetting in Côte de Nuits starring the illustrious Gevrey-Chambertin, Vougeot and Chambolle-Musigny nectars. Cherry on the cake, a new acquisition cycle has been operating those last years with the acquisition of renowned vineyards, notably in Meursault, Chassagne-Montrachet and again in Saint-Aubin.
Adding to this, a very precise plot vinification has been operating since the early 2000s, within a reasoned, sustainable and ecological approach, in order to preserve as much as possible the origin and the expression of the fruit, and its terroir. This fair engagement became possible thanks to fewest possible inputs in the vineyard and in the cellar.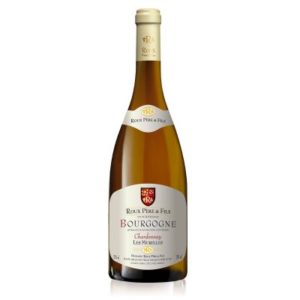 Among the long range of wines proposed by the Domaine Roux Père & Fils, we invite you to have a further look into their amazing 2019 millesime, fully composed of Chardonnay, baptized Les Murelles. Supported by tasty grapes picked by hand, we find here a classic winemaking, along a smart use of modern technologies, especially concerning the temperature control during the fermentation process.
About this great wine, aged in oak barrels for a year before bottling, the result is a bright yellow robe with some green undertones. Once in mouth, don't miss its balanced concentration of explicit aromas of yellow fruits (including apple, pears but also citrus fruits), able to bewitch your palate with mineral fresh notes, before an unmissable length on the finish. At last, we recommend to keep this juice in your cellar between 3 and 5 years, and eventually appreciate it with some seafood, various fish dishes or fine cheese.
---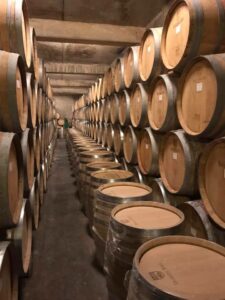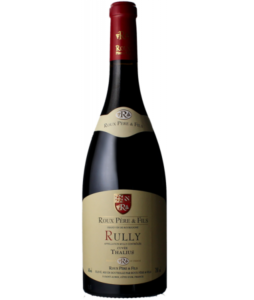 A red Rully wine from 2020, is also proposed by the Domaine Roux, in a modern and unifying style offering a beautiful clairvoyant red color. This juice, made from pinot noir, develops various elegant aromas of fresh red fruits as well as light but perceptible floral notes.
Cherry on the cake, you would naturally appreciate its charming tannins, able to display a balanced structure. Get ready to sip a bouquet full of black fruits, such as blackcurrant, liquorice, blackberry, and even rose petals, still expressing in its gourmet mouth's length, for a promising aging potential! A recommended pairing with grilled dishes and cheeses.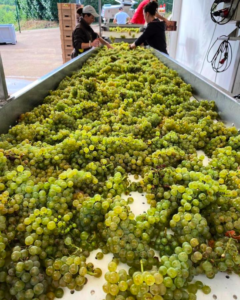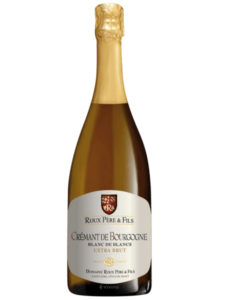 In another hand, the Domaine Roux has as well recently unveiled a delicious crémant, grown as Blanc de Blancs. This sparkling wine, made according to Champagne traditional method, proposing a wide aromatic palette around white flowers, citrus but also dried fruits.
Without forgetting subtle notes of brioche, and complemented by a beautiful minerality, thanks to its Extra Brut dosage and the various vineyards of chardonnay, manually harvested and fermented in stainless steel vats for the conception of this Burgundy wine. Thus, we could mention vines which are located on chalky basements around Joigny but also granite soils from southern Burgundy, passing through coasted limestones and marls.
Once in mouth, you would notice that this wine needs to be appreciated as a typical fresh Blanc de Blancs thanks to a recommended temperature between 10 and 12°C. As far as we know, this crémant can be enjoyed like any random champagne for aperitif, or eventually to be associated with a large plate of shellfish, scallops, cold fish dishes such as tartars but also fruity desserts.
Domaine Roux
/ 42, rue des Lavières, 21190 Saint-Aubin (France) / 00 33 (0)3 80 21 32 92. Visits are possible from Monday to Friday, from 8am to 12pm and 2pm to 6pm, Saturday and Sunday by appointment. More information on the official
website
and the online
store
of
Vignobles & Signatures
.