The Michelin-starred restaurant of the Plaza Athénée Hotel gets revisited by Jean Imbert
5 min read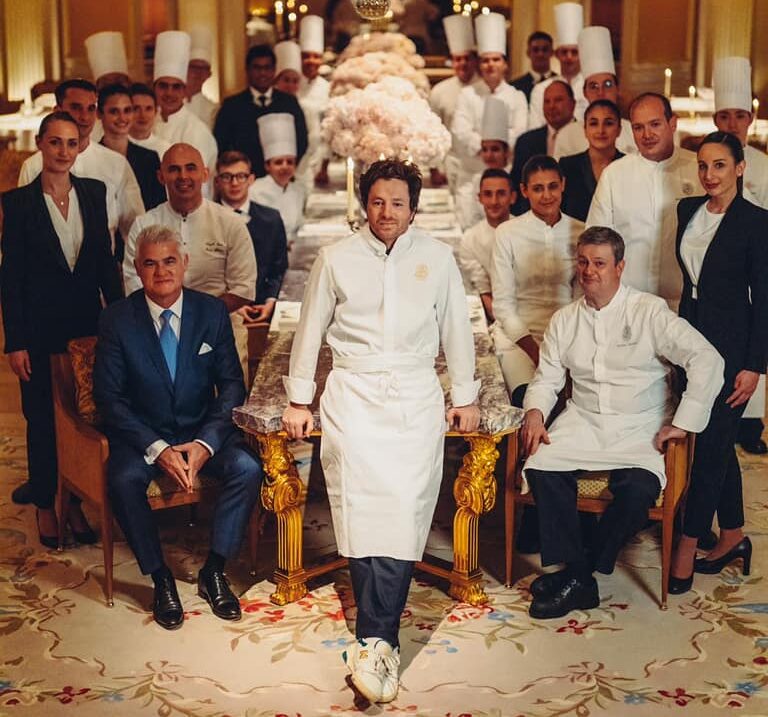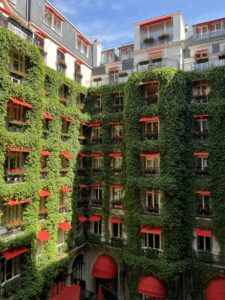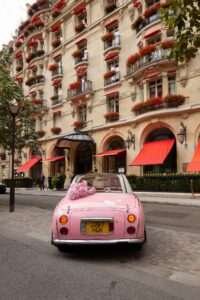 Since its opening in 1913, the Plaza Athénée Hotel has always been one of the favorite Parisian hospitality addresses for many French lifestyle enthusiasts, wishing to enjoy some gildings just a few steps away from the Champs-Élysées, and above all very close to the Seine river. Thus, if you need to experiment more about this top-of-the-range philosophy, we deeply invite you to either stay to book a night, enjoy a gastronomic dinner at the Michelin-starred table or even just have a signature cocktail at the bar. In fact, we are glad to introduce you here this restaurant whose legend has recently been taken over by the French chef Jean Imbert.
By AL
---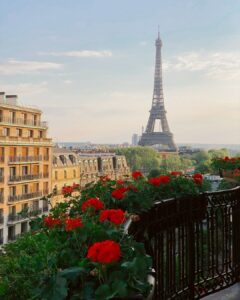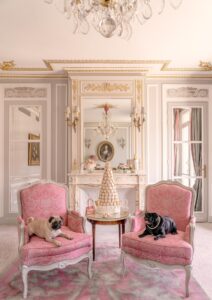 Indeed, anchored in the so-called Golden Triangle, this centenary palace, finely decorated with genuine mix of Parisian and Art Deco styles, is as well ideally positioned near the Eiffel Tower, seating on the illustrious haute-couture Montaigne Avenue (photo credits: Plaza Athénée).
Surrounded by generous chestnut trees, this luxury establishment, belonging to the international luxury Dorchester hospitality group, has often represented a genuine embassy, for tradition and a certain opulence expression.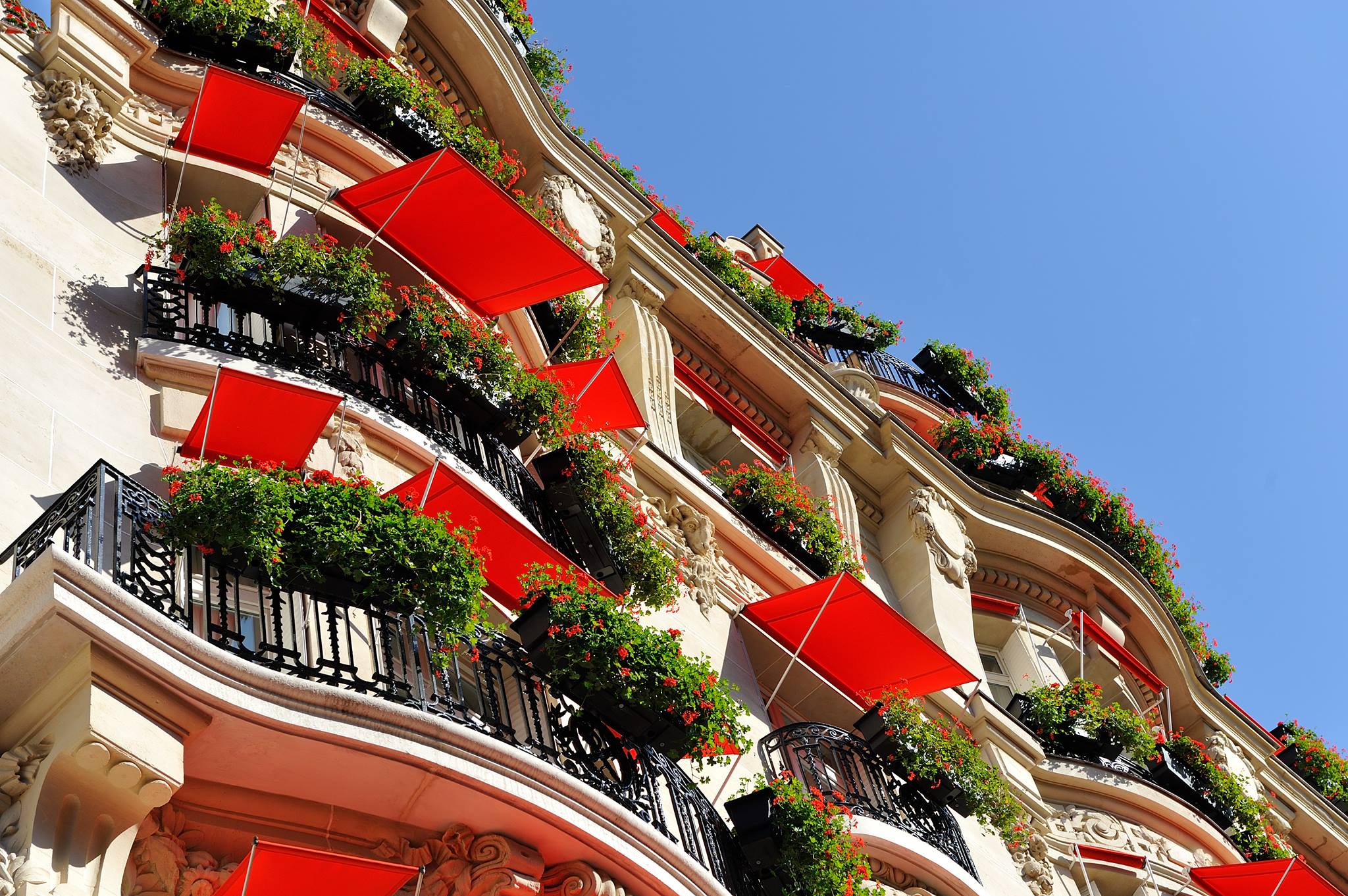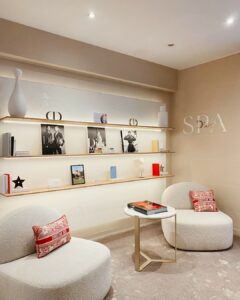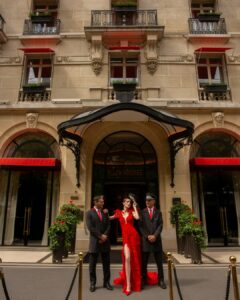 For your information, this structure seems to be able to display a sort of premium Parisian way of life, enhanced by historical and tight connections with its neighbor fashion houses, such as Christian Dior or Chanel.
Therefore, the Plaza Athénée Hotel hosts one of the most emblematic Dior beauty spas, nested in a pure luxurious wellness center, dedicated to relax all the guests from its 154 rooms and 54 suites, but not only since this space is also open to extern customers.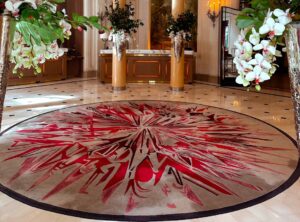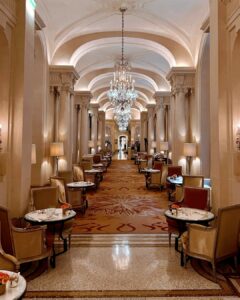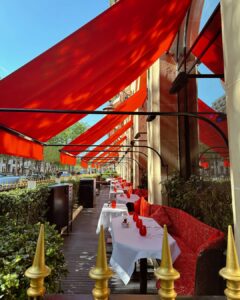 Apart from this glamour touch, following the installation of the iconic Relais Plaza brasserie in 1936, the Plaza Athénée has never stopped to pursue its own gastronomic path.
That's why, Alain Ducasse, among other famous chefs did their best to shine the image of the various catering spots of the Hotel. More recently and precisely on September 2021, the chef Jean Imbert, who became popular within a real TV program, took up the challenge to revisit the entire food and beverage horizons from this gourmet entity of the Plaza Athénée Hotel.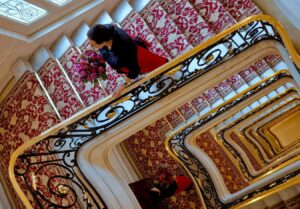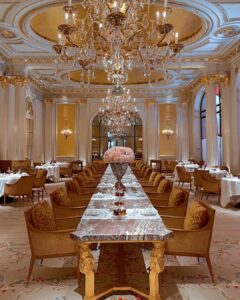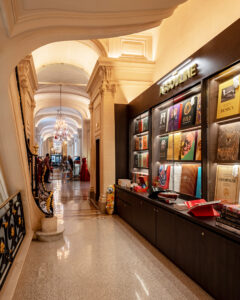 Then, after passing through the doors of a singular universe, where 20,000 gold leaves, spread from the walls to the domes of the restaurant's ceiling, you would surely become bewitched by the large royal table of 12 meters long, designed with in Breccia marble. For instance, take your seat in this warm and friendly atmosphere, imagined by the renowned designer Rémi Tessier, and made in the purest French tradition. As far as we know, this well decorated framework elegantly combines the artistic direction of the Relais Plaza brasserie but also the newly named Jean Imbert at Plaza Athénée.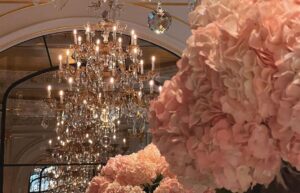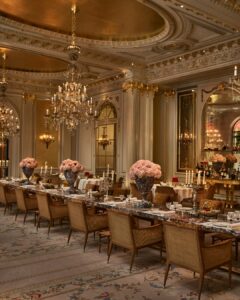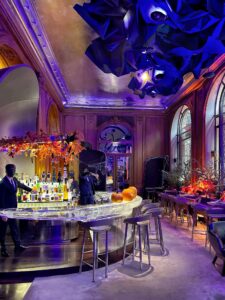 Replacing the former Alain Ducasse's address, this gastronomic restaurant proposes a concentrated and seasonal selection of specialities, deeply inspired by French ancestral gastronomy. Therefore, Jean Imbert has decided in a way to revisit and modernize in the same time, the spirit of those bygone recipes and delights, some of them aged from more than 250 years.
Honored by his Michelin star in 2022, just nine weeks after this restaurant concept first opened its doors in January 2022, Jean Imbert decided to lead his own scheme of revisiting from traditions of French gastronomy.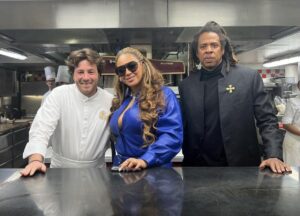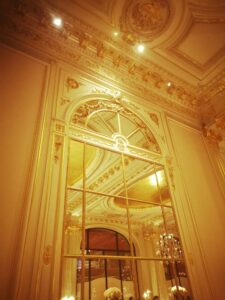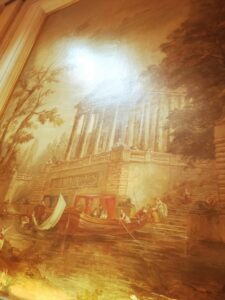 For your information, the Michelin guide wished to award the restaurant not only for its creativity, but also for its sense of service, underlining a certain connection effort, between the random cuisine and the service staffs. Indeed, be ready to be amazed by multiple surprises, during your upcoming memorable dinner inside the Plaza Athénée by Jean Imbert.
Among them, like many gastronomic structures, a series of delicious and surprising entremets would be served between your dishes. Among them, you could count on a set of original appetizers to start your royal experience, starring a Beaufort cheesed tile.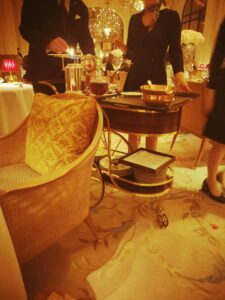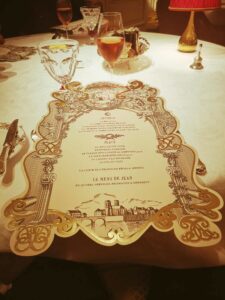 As a cold dish, a seasonal selection is on the menu with different tempting options. Adding to this, a rare oyster grilled on the barbecue, is proposed in-between, with an hazelnut butter emulsion. In between, you would be undoubtedly seduced by a poultry liver, drown into a bath of crab emulsion and some cognac, just before opting for a creamy truffled chantilly pie or a generous Marie-Antoinette brioche, topped with a hint of caviar.
As a hot dish, the tradition specialities get pursued with Cardinal lobster cooked in multiple ways, topped by a separated pilaf rice, separately cooked on a Mauviel pan, as well wearing a crunchy aspect, hydrated with some Hennessy cognac.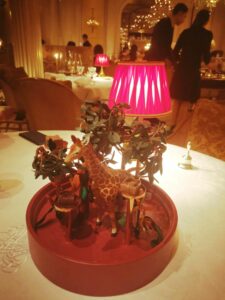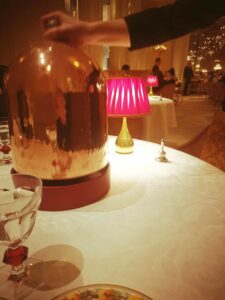 If you're more into French classics, you could try the legendary Vol-au-Vent, the Canard à la Bigarade or even la Poularde Demi-Deuil…
Last but not least, you can be sure that a huge focus is set on desserts, with a real detail brought to scenery. If we mention this dome hiding a charming giraffe, surrounded by sweet chocolate delights. A farandole of sweet delights is proposed and can be shared, among a surprising lemon pancake, flambéed with limoncello, a fine cream soaked into a vanilla syrup, incredible (still homemade) pink praline ice cream and a Fontainebleau in reference to the royal dairy.
Plaza Athénée by Jean Imbert, 25 Avenue Montaigne, 75008 Paris (France) / Phone : 00 33 (0)1 53 67 65 00. More information on their official website.
---