The Canadian WW2 memorial stands at the Juno Beach Center in Courseulles-sur-Mer, nearby Le Chant Des Oiseaux residence
6 min read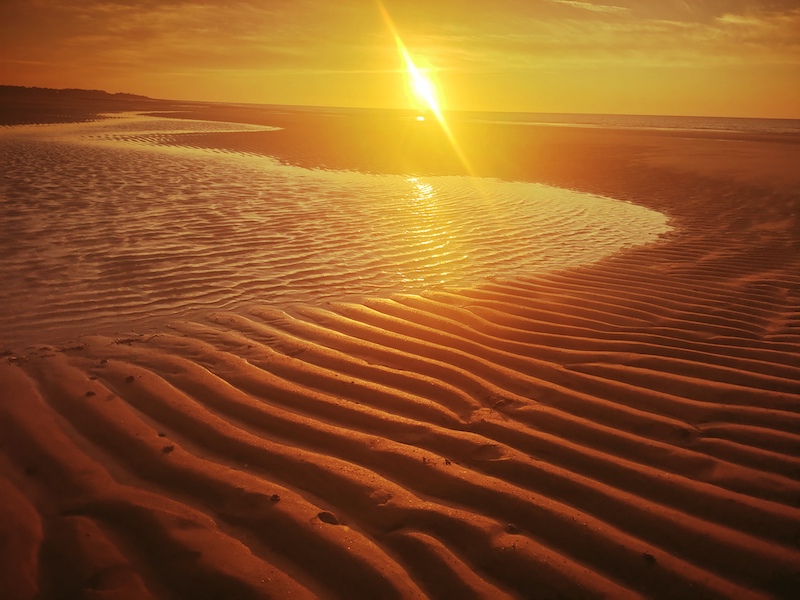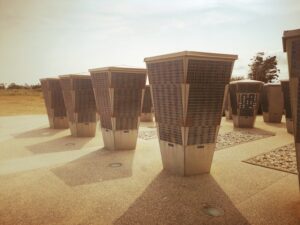 Last June 6th, 1944, also known as D-Day, remains one of the most memorable sad dates in contemporary history. On that day, Allied forces launched the legendary Overlord Operation, a massive amphibious military operation intended to liberate Nazi-occupied Europe. Of the five landing beaches in Normandy, Juno Beach was where Canadian troops landed, playing a vital role in the success of this crucial operation.
The landing at Juno Beach was not undergoing without sacrifices. The Canadians suffered significant losses, with countless dead and wounded soldiers during this operation. These figures bear witness to the courage and dedication of these soldiers who gave their lives for the freedom of Europe.
Thus, the Canadian landing at Juno Beach remains a symbol of Canada's commitment to democracy and freedom. The sacrifices made by these soldiers contributed to the defeat of nazi forces in Europe and the end of the Second World War. Today, the Juno Beach Center in Normandy honors those Canadians who fought on these historic beaches. This memorial and cultural center offers a moving insight into this crucial period in history and perpetuates the memory of those who served and gave their lives for a better world. By AP
---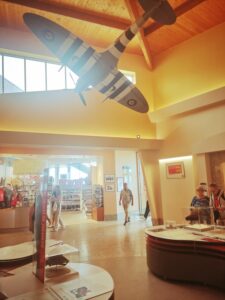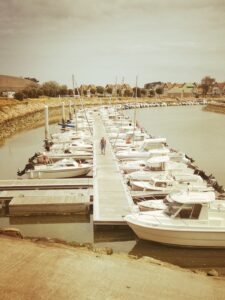 In fact, the Canadian landing at Juno Beach represents such a heroic chapter, either in Canadian and international military history. The brave acts of these soldiers left a lasting legacy of freedom and peace. 14,000 Canadian soldiers and 8,000 British soldiers landed at 8 a.m. (at mid-tide) on June 6, 1944, on Juno Beach (photo credits: AP).
This is why this Canadian center in Juno Beach aims to preserve the memory of these 45,000 North American soldiers who sacrificed themselves for freedom in Europe, despite a notable German resistance.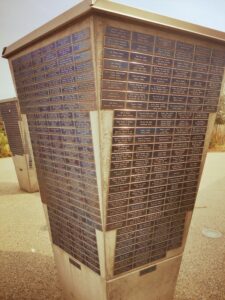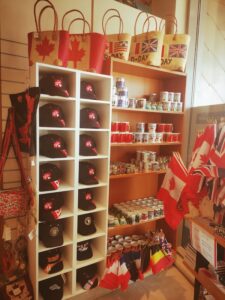 This nazi occupation is still visible in many vestiges, spread all around those Normandy beaches. This is the case of the Juno Beach Center, settled at the heart of the landing beaches in Courseulles sur Mer, this site is the only Canadian museum on the Allied landings in Normandy. This museum and cultural center honors the 45,000 Canadians who lost their lives during the Second World War, including 5,500 during the Battle of Normandy and 359 on D-Day. By the way, a list of all these victims is displayed in front of the monument, if you have time to go through it to possibly find an ancestor, because reading it completely can take 18 hours.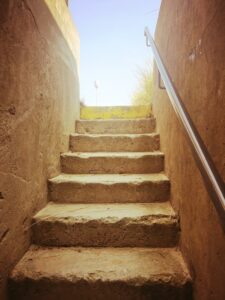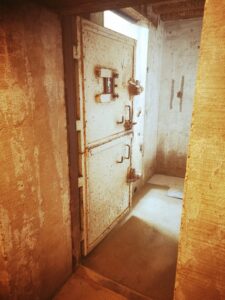 By browsing it, you would discover the wide civil and military war effort of the entire population in Canada and on the different fronts during the Second World War, through films, sound archives and interactive. In another hand, don't miss the surrounding concrete bunkers, starring a command post which used to be the largest of all those in the neighboorhood. Built between November 1941 and February 1942, when Germany was dominating the war (where the Normandy region was governed by Commander Rommel), these bunkers are mostly made of concrete but also of wood.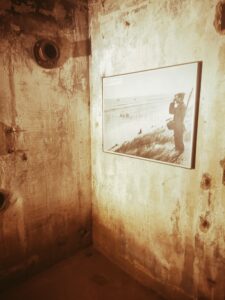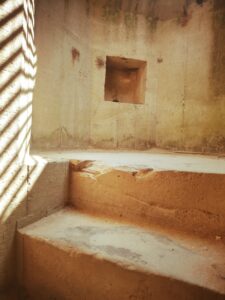 Moreover, the topology of Courseulles-sur-Mer has changed a lot recently, notably due to the rise in land levels. In 2004, these bunkers were nevertheless unveiled to the public, mainly thanks to sand removal with the kind help of volunteers. In addition, an observation post is available to your curiosity, including a beautiful view over the Channel Sea and a long telephone cable which leads to Rouen.
A low carbon rate has been introduced for all those who wish to come and visit the museum, with means of transport such as bicycle, bus and train.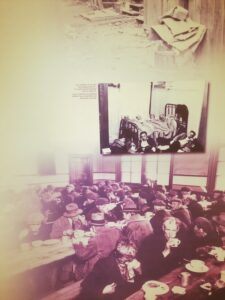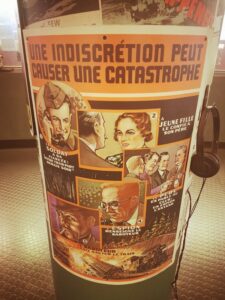 To do this, visitors are encouraged to take a photo of themselves to prove that they came by bike, and possibly post it on social networks to encourage more publicity, or show a bus or train ticket to justify of these deemed clean transports. In addition, a covered shelter is offered for our cycling friends, at the end of an exciting cycle path. Ideal to discover this charming Norman country, and thus visit this memory site in an eco-friendly way.
In addition, a reduction in energy consumption is aimed at within the museum, notably through some shutdown of heat pumps as soon as the site closes and in particular to limit the emission of R404C high carbon gas. To do this, the CJB approached the CNBC and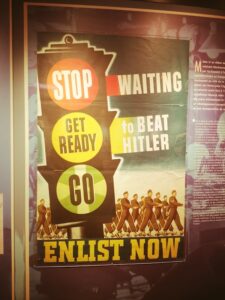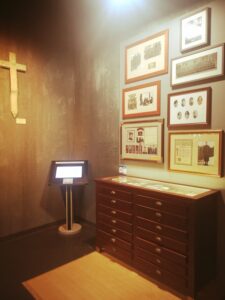 Inside the museum, you would be welcomed in a rather contemporary environment, where vestiges of this dark historical period intermingle. However, a duty of memory is necessary, so as not to forget the essential support of Canadian allies during the Second World War.
As a result, you would surely learn more about the process of logistical and geopolitical preparation, prior this precious landing, particularly through multiple scenographies and multimedia material. For example, you are invited to watch a first 4-minute film, retracing the key moments of the Normandy landings. A moving moment, mainly highlighted thanks to numerous projectors, recently replaced for equipment that consumes half as much energy.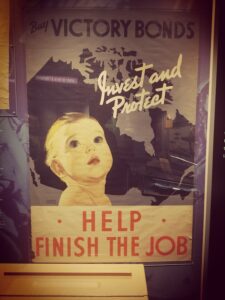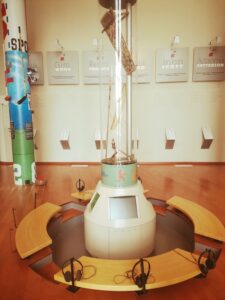 Furthermore, most of the rooms have undergone recent renovations, for more updating and comfort.
A sustainable policy gets followed with a system for recovering paper, batteries, corks (given to disability associations), cardboard and even aluminum from cans resold to scrap dealers. The museum was thus able to finance the reforestation of 52 islets, situated in the Cerisy-la-Forêt park, and also help maintain the memory of this place where Canadian soldiers cut wood during the war. Indeed, this is a real way to support carbon sinks, outside the walls.
Centre Juno Beach
, Voie des Français Libres, 14470 Courseulles-sur-Mer (France) / Phone : 00 33 (0)2 31 37 32 17. More information on their official
website
.
---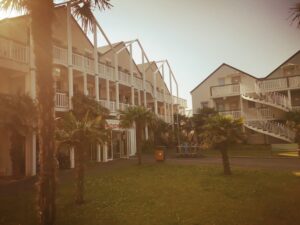 If you want to stay overnight, don't miss Le Chant des Oiseaux residence by Pierre & Vacances, a situated nearby the port of Courseulles-sur-Mer and its seafront restaurants. This leisure site also stands very close to the leisure park and its inflatable structures, which would delight the most adventurous ones from your family!
Thereafter, the Chant des Oiseaux resort is structured around colonial alike buildings, full of apartments of 2 or 3 rooms (from 4 to 6 people) and even 3-room lodges designed for 6 people. Those holiday rooms are equipped with all the comfort necessary for a successful vacation, so to say many a microwave, a ceramic hob for gourmets who are eager to cook local products.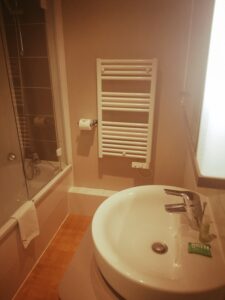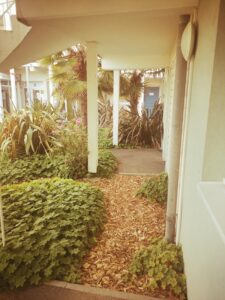 In another hand, don't miss to lay down in the balcony or terrace for all the sunbathing enthusiasts, with no vis-à-vis. The bed and bathroom linen are even included, beds ready on arrival, plus cleaning products and end-of-stay cleaning are also included.
In fact, this functional accommodation, is the proper starting point to join the local attractions, including the turquoise blue sea and the D-Day beaches, unless you opt for the heated swimming pool.