The Mona Bismarck American Center can also be exhibited in cables and infrared manners
2 min read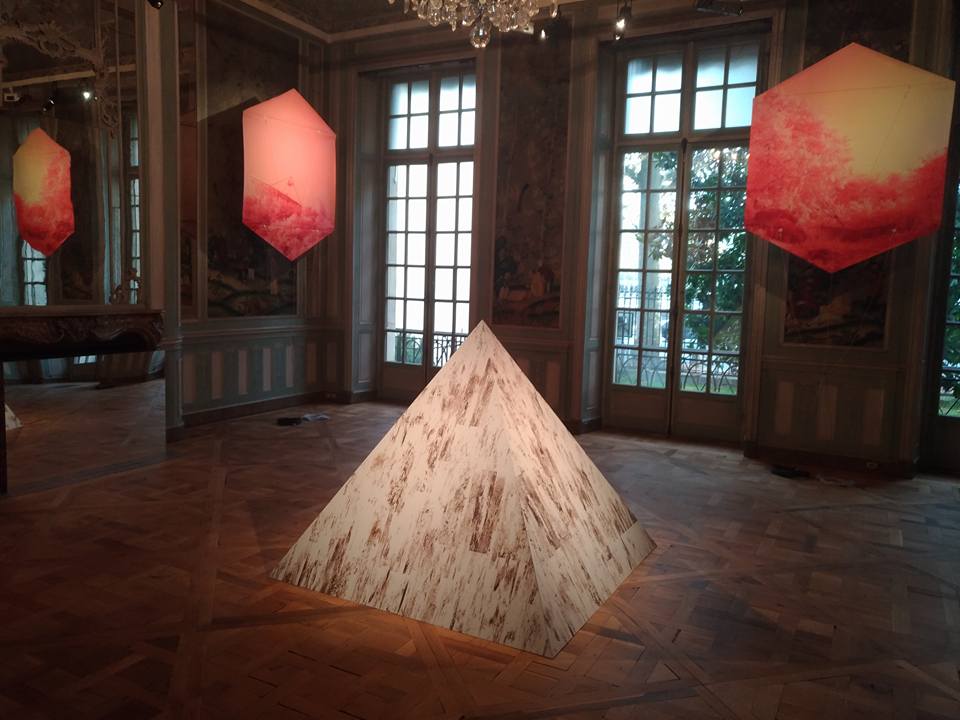 The Mona Bismarck American Center, just a stone away from the Eiffel Tower, welcomes you until November 10, as part of an exhibition about the American artist Evan Roth, based in Paris, entitled "Landscape with a ruin". 
---
With this exhibition, the artist revives his habits of artworks devoted to Net Art through three spaces linked to each other revealing a very connected personal universe. The whole installation referring to the daily habits of humans and Internet.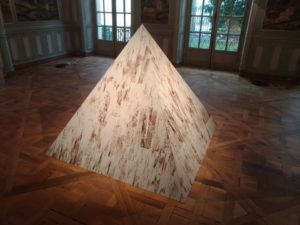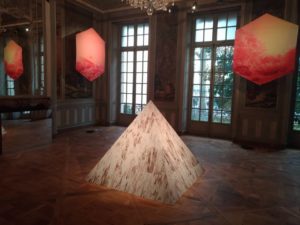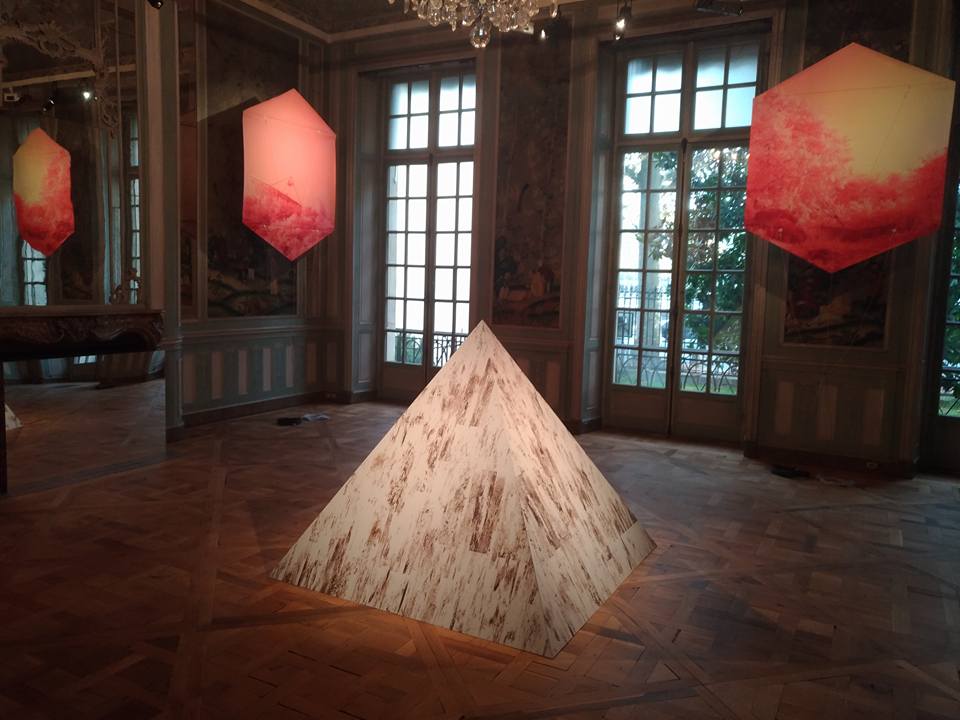 On the walls of the first room are hanged connected kites, referring to the experiences of the late Guglielmo Marconi, who used cables during his telecom experiments (photo credits: Alex Plato).
A pyramid head sits right in the middle of the hall. It seems to be both the Kopimi symbol, The Pirate Bay site, and is also present in Cornwall where it is told that circulates, via an optic fiber cable, nearly 25% of the global Internet flow.
---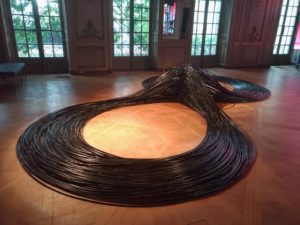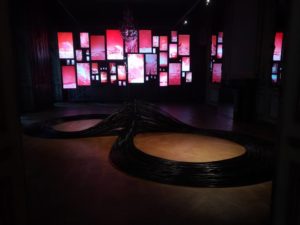 A "Burial Ceremony" equipped with optic fiber cables in the same way as those buried underground and entangled in a roller coaster shape.
---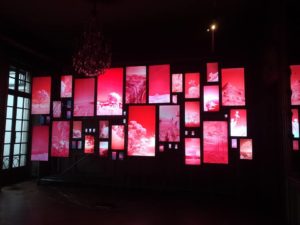 An iconostasis of 47 videos where he found traces, on different countries, of Internet optical cables buried once again.
Each of these videos was realized with an infrared camera, and is hosted in the country where it was shot, each lasting 18 minutes in the blink of an eye to Ted Talks whose ideal effective duration should be of 18 minutes, worthy science of the duration expressed, thus providing a space for contemplation.
---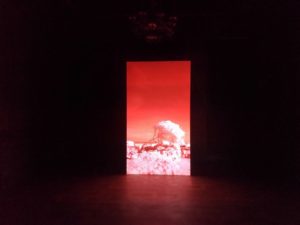 A last video, in large format, alone in the back room, reproduces the previous diagram with playing in background the heartbeat sounds of the artist, during 18 minutes too, letting a visitor experience admiring a more intimate and mystical scene.
Finally, a digital experience allows us to immerse in the artist's path and reproduces, in panorama formats, the cabled places he has visited, with links to the Google Maps application via an independent server.
---
Exhibition "Landscape with a ruin", from 20/10/2017 to 10/11/2017, from 11h to 19h, except Monday.
Mona Bismarck American Center, 34 Avenue New York, 75116 Paris.
Free admission, recommended participation of 10 euros.
---
Also note that the Center will host on December 8th, 2017 at 8 pm, an exclusive concert with covers of West Side Story by the young singers of the Opera Fuoco. Reservations on this
link
.
---