The French Tech Christmas, it's 10000 French Tech gifts thanks to you!
4 min read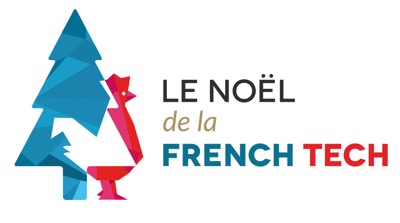 The unique French Christmas pop-up store returns to L'Atelier Renault from November 15th, 2017 to January 7th, 2018! For the second year, L'Atelier Renault exclusively welcomes the French Tech Christmas to make you discover the best of innovations around mobility, staged in an advent calendar full-scale. Newly in 2017, L'Atelier Renault and the French Tech Christmas offer you from the 1st to 24th December, workshops led by theMade In France start-ups to share their passion and discover their innovations! Program on workshop.
What is the Christmas of the French Tech?

The French Tech Christmas is a collective of 200 start-ups that offer the French gift ideas innovative for the holidays. The collective was created in 2014 under the impetus of the Lima start-up. The goal is to bring French Tech and start-ups closer to Christmas!
And how does this materialize?
The start-ups of the collective offer their products on a common platform: the site noeldelafrenchtech.fr. The French Tech Christmas is developing physically this year, with a Pop Up Store within L'Atelier Renault.

About L'Atelier Renault: Located at 53 avenue des Champs-Élysées, L'Atelier Renault is the Parisian place where all passions come to life. For more than 100 years, L'Atelier Renault embodies the spirit of the Renault brand by providing a venue dedicated to innovation, technology and design.
Open to everyone, for a workshop, a concert, a break gourmet or digital experience, L'Atelier Renault wants to share its passion for life, daily supported by the Renault car range.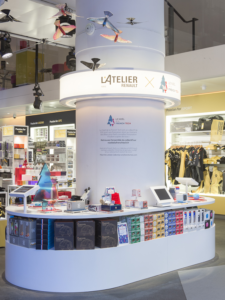 What is the link with French Tech?
French Tech is a collective name for all the actors of the ecosystem of French start-ups. The Mission French Tech supports the Christmas collective of the French Tech, but is distinct from this one. Different categories are available to discover this incredible range: Art & culture, Kids, Food, Connected leisure, Smart home, Home & design, Fashion & beauty, Sustainable, Sport & health, Unclassifiable Drinks.
The selection is also available on the Boulanger stores from Saturday, December 17th 2017, in Paris Beaugrenelle, Lyon Cordeliers, Englos, Nantes et Toulon. About it on this video.
More information here: https://noeldelafrenchtech.fr
Among them several proposed this year green innovations of which we present you some copies below.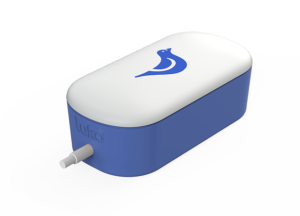 In order to know your real-time electricity consumption, the housing designed by the French startup Luko enables real-time analysis and detects each appliance. The interface sticks to the electric meter at the LED and Luko warns the user via its application, in case of abnormal behavior.
http://www.getluko.com/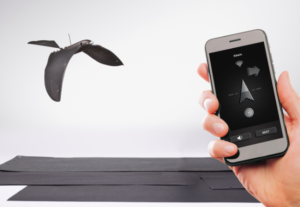 Whatever the flight field, the Bionic Bird bird-drone, hatched thanks to a French startup, has several versions and is piloted with a smartphone, a tablet or a joystick. The Bionic Bird brings together several micro technologies for a weight of less than 10 grams while its flight range of 100 meters gives it the opportunity to launch with other similar in the sky… Born from the support of Internet users with a a crowdfunding campaign, the Bionic Bird has been honored as a true biomimetic drone since it reproduces the movement of a bird's wings. The drone has an autonomy of 8 minutes of flight for a recharge time of 12 minutes, without noise, for peaks of 20 km/h.
www.mybionicbird.com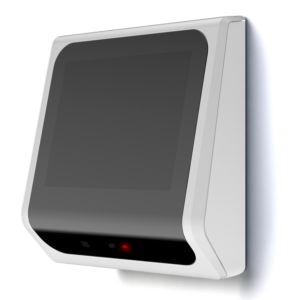 Yet another French innovation, placed on a wall, ideally close to the trash, the Eugène box helps in the sorting of waste according to the rules in force in each municipality, thanks to the scanning of the bar code of the packaging. The application on smartphone also allows to learn about the ingredients and nutritional qualities of consumer products and earn "Gen's" for each scanned product, to convert into gifts.
https://www.uzer.eu/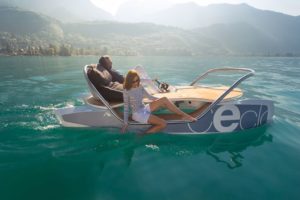 The Ceclo, developed by the company Rev Inside, is a deluxe electric pedal boating pedal, thanks to the presence of noble materials: cork covering made from recycled champagne corks, leather handles and a polyester shell. It achieves a speed of 5 to 6 km / h for the benefit of its lithium-ion battery, weighing 6 kg, Edgeflex company, a battery life of 6 hours for a recharge time of 6 hours for a maximum load of 300 kg. To contribute to the development of its model, the company is launching a fundraising campaign on the Raizers.com platform.
http://www.ceclo.fr/
The YesWeGreen platform is a collaborative guide to find different addresses to discover green experiences and consume local, through unprecedented moments, such as responsible restaurants or locavores, FabLabs to learn to make his own green objects, clothes or furniture Upcycled creators, or other places like nap spots, petanque, shared gardens.
http://www.yeswegreen.org/
The Suncase is a portable solar tool, allowing to light all types of materials in a few seconds ((straw, twig, wood), its parabolic mirrors allow to concentrate the rays of the sun, while being Waterproof, Windproof and Ultralight. patented, this solar lighter offers the experience of bi-energy solar and gas.Compatible with lighters BICmini (c) J25, Suncase can also act as lighter case.
http://www.idcook.com/