Welcome to the Crazy Horse Paris, the legendary cabaret close to the Champs-Élysées and its new Totally Crazy revue!
3 min read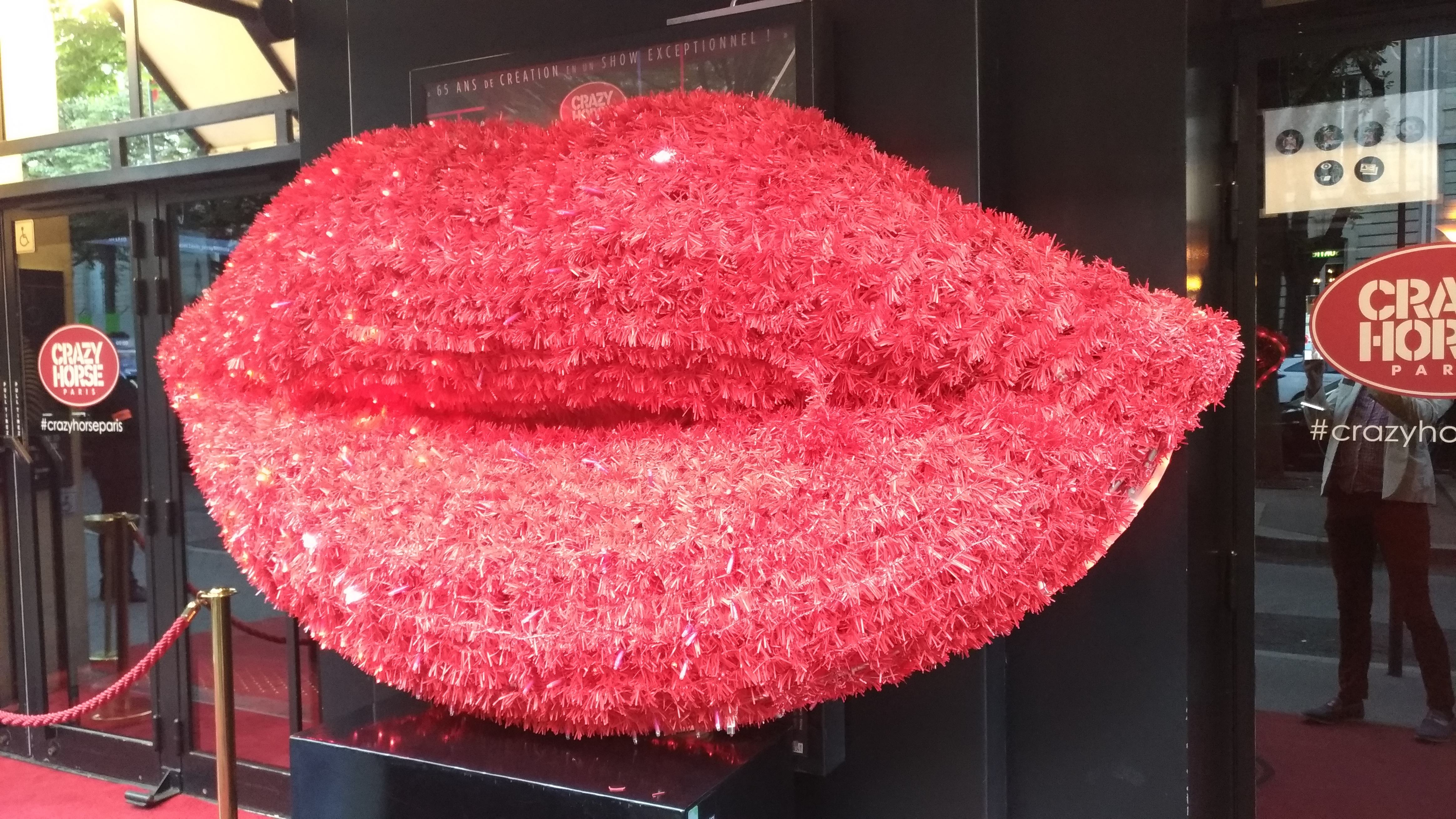 Le Crazy Horse Paris cabaret introduces the "Totally Crazy" show, a way to celebrate 65 years of creation, packed in a stunning 90 amazing minutes performance with some sexy female dancers, coming from all over the Planet! Since the beginning of April 2017, Le Crazy Horse Paris invites Parisians and lovers of Paris to discover this creation, full of new sensations of high skilled dancers, both female and male, highlighting uncovered sensuality in music. By Alexis Lery
---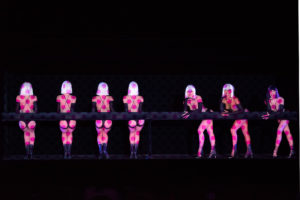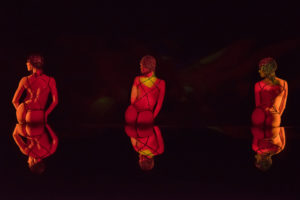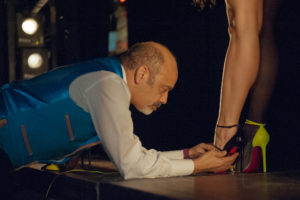 Under the artistic direction of Andrée Deissenberg, the Chief Creative Officer of Crazy Horse Paris, and directed by Stéphane Jarny (the choreographer The Voice, Saturday Night Fever), the Golden Triangle of Paris is rocking every night for a glamour lawn!
Indeed, this actual Totally Crazy show includes a selection of magnificent acts created by Philippe Decouflé, Christian Louboutin, Chantal Thomass, Dita Von Teese and Ali Mahdavi, Stéphane Lucas. Crazy Horse Paris' admirers will be delighted to rediscover their timeless show classics, gleefully twisted for the occasion.
An act composed of performances by sensual and sexy dancers and stunning visual effects, full of "crazyness", reinforced by a lip-sync powerful soundtrack, that would fulfill you a magic evening in the pure tradition of Parisian cabaret!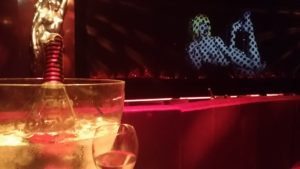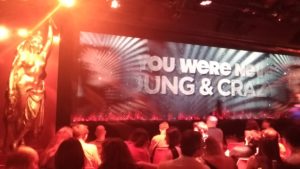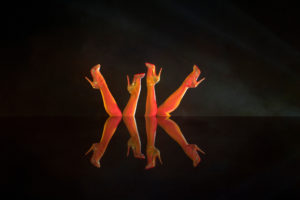 Some surprises are also proposed with a funny male dancer and the participation of the audience energized by the jazzy voice of a great MC, sometimes the voluble singer from Baltimore, Bryan or the Belgian duo, George Bangable and Lolly Wish, who celebrate the ballroom with songs and jokes (photo credits: Alberto Baracchini).
The occasion to enjoy a cup of champagne from the specially dedicated Cuvée Crazy vintage, a bottle designed by the designer Hilton McConnico.
The original Crazy Horse cabaret (also commonly referred to as Le Crazy) was founded in 1951 in Paris, by Alain Bernardin, an avant-garde artist, passionate admirer of women and the female shapes. Fascinated by American show girls and the United States more globally, he was driven by a single idea, to make artistic creation and women the focus of his cabaret (photo credits: Alexis Lery).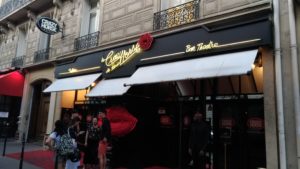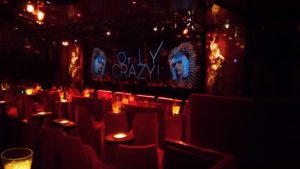 The flashy entrance and inside, the cosy hall…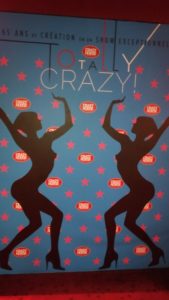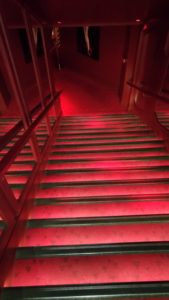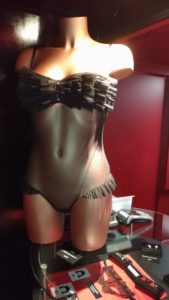 Over the years, Alain Bernardin developed an unique and highly recognizable artistic signature in this project, Le Crazy collaborated with a long list of artists, over those last years, on numerous shows and creative projects.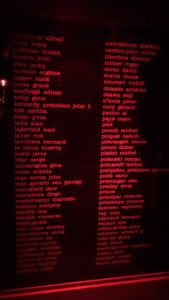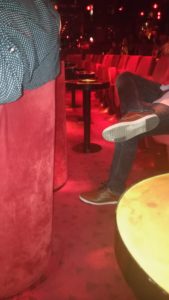 Among them, to name a few: Roberto Cavalli, Azzedine Alaia, Poupie Cadolle, Antoine Kruk, Bob Sinclar, Swizz Beatz…
But also, Kylie Minogue, Christina Aguilera, Mirwais, Monarchy, Blanca Li, Pierre & Gilles, Philippe Katerine, Jean-Paul Gaultier, Beyoncé (who used Le Crazy walls for the promo video for her single "Partition" from her album that came out in December 2013). Since 2006, Le Crazy Horse Paris decides to invite extraordinary women for exclusive, exceptional shows (photo credits: Alexis Lery).
Guest stars to have also appeared since then, include Dita Von Teese, Arielle Dombasle, Pamela Anderson, Clotilde Courau, Noémie Lenoir and a different kind of woman, Conchita Wurst.
Le Crazy Horse Paris welcomes you every day, at 12 Avenue George V in the 8th district of Paris, just behind from the Eiffel Tower, the Champs-Élysées and the designer shops of the Montaigne Avenue.