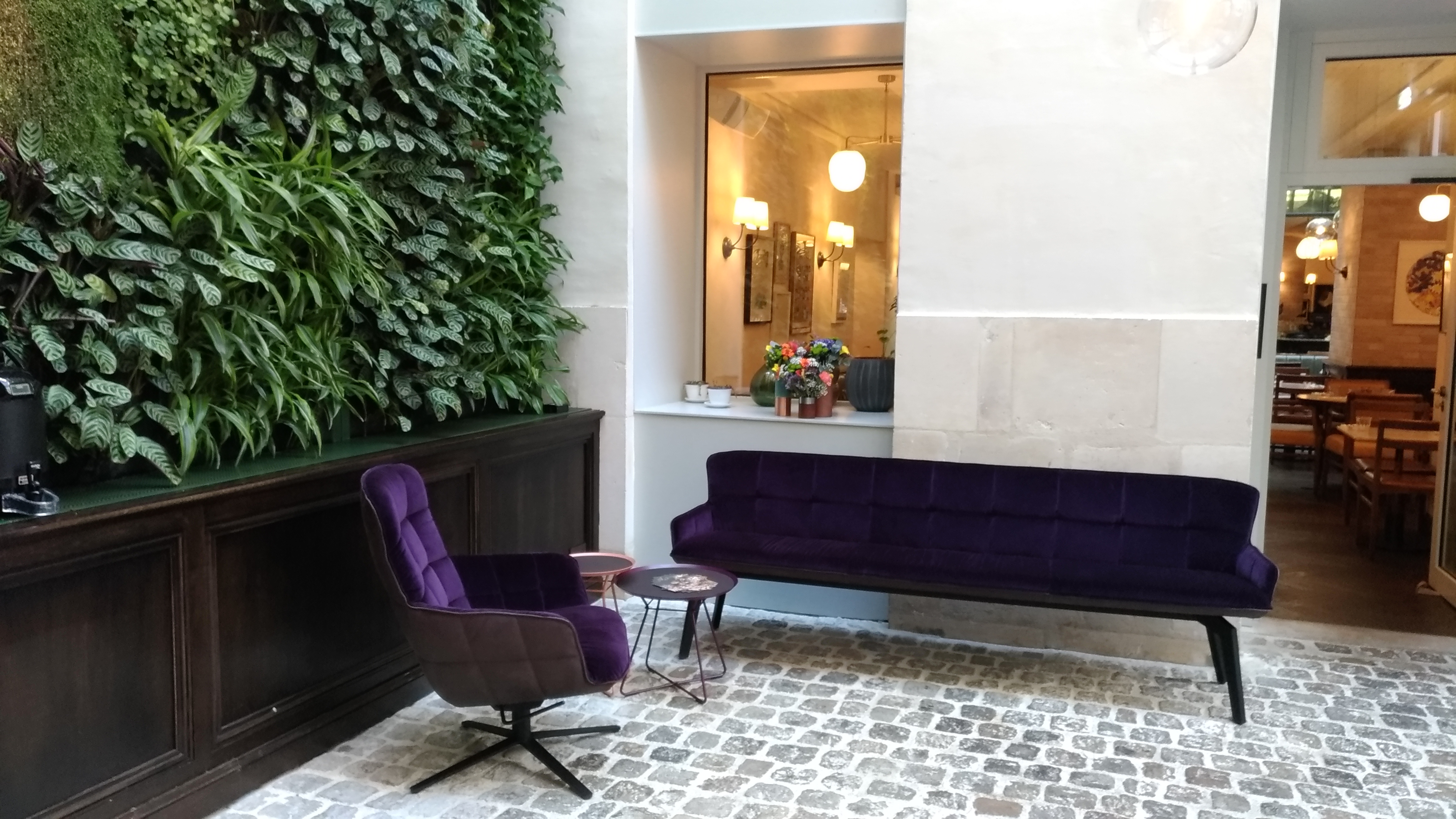 The "Scandinavian South" design style is the warming trend that interior architects and decoration stores are so into it! . Brands having a step into this, are like Louise Roe, Gubi, &tradition and Freifrau. Emerging warm tones such: vanilla yellow, colonial blue, warm khaki and persian red, allow this trend to display a mediterranean mood in the furniture of your interior.
---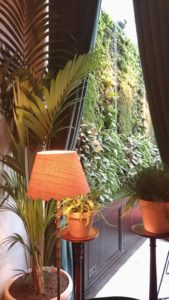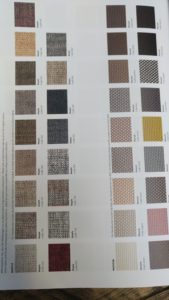 At this occasion, the german player Freifrau just presented its new collection of furniture and accessories following this colorful trend, at the patio of the bright parisian Hoxton Hotel, with the support of Pernille Christiansen PR agency, and would also answer to our questions about their demarche through this vibe (photo credits: Alex Plato).
Freifrau, a German outsider in design, after 25 years at the head of a German furniture company, Jörg Helweg decided to create his own design brand Freifrau, with a challenge to create sitting pieces with sensual and feminine shapes (using much velvet for instance), respecting the quality of craftsmanship selected production. This feminine approach to design builds a link between Freifrau and German fashion designers through many collaborations since recent years.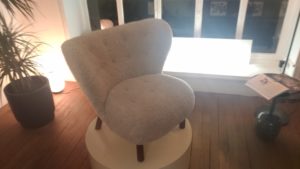 The design brand &tradition announces the return of Little Petra, a creation originally from Viggo Boesen. 
Originally launched in 1938, Little Petra immediately won unanimous acclaim at the Copenhagen Cabinetmakers Guild Exhibition, winning numerous awards at various exhibitions in New York and Berlin. This is one of the first creations of the architect Viggo Boesen, who turned to the typical aesthetic of Danish design in 1930, then called
Funkis
 "functionalist" 
style
. This movement distinguished himself by a softer approach and a more organic aesthetic that challenged the minimalist approach of the Bauhaus, and lead undoubtedly to the "Scandinavian South" style, with its tons of a beige woolen coating, inspired by the Astrakan fur. This limited edition chair has a real strong resistance, proven by the Martindale 40.000, is notably available at the 
Silvera store
.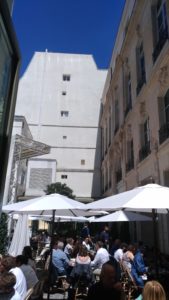 About "Scandinavian South" tribe… According to Anja Bisgaard Gaede from the danish SPOTT trend office, this motion brings together many trends in a whole package of a warm outdoor experience, also cultivating folklore traditions, those being very important in Scandinavia, while cultivating the ancestral minimalistic and geometrical Scandinavian styles in design, but with warmer shades, decorative details and softer materials. This Scandinavian South is the result of a long maturation to express a new way of life, contrasting with the cold of the long winters and an increasing aspiration for much warmth and "cocooning", made possible thanks to cold pastels, straight lines andhard materials such as wood. At the same we see new artists and designers emerging from the south and advocating for a southern style. Again, according to Anja Bisgaard Gaede, "we see names like Spanish Jaime Hayon, Italian Studiopepe, Spanish Patricia Urquiola and French Philippe Nigro, who in recent years have made themselves notice on the international design scene.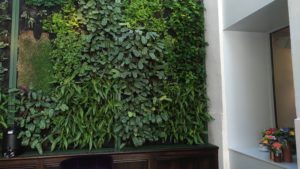 These designers are faithfull to their southern roots and manage to add a warm and welcoming touch to everything they create".
This motion heat is also visible in the materials with the using of clay, ceramics, porcelain and tiles. It also demonstrates more detail in cotton lace and subtle tone on tone patterns on wool and weave. The trend also brings fabrics back into the home, such as dining chairs with upholstered seats (in the new nordic-style the dining chairs are often made of wood without any upholstery).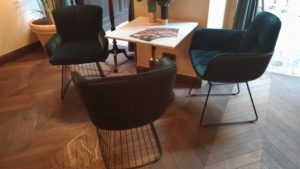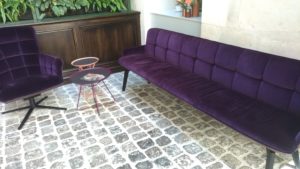 –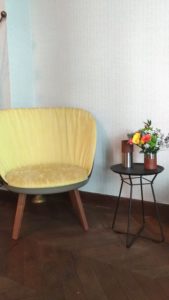 Freifrau has two predominant ambitions, the environment as well as femininity.
Could you explain? 
For us, being friendly with the environment is a matter of fact. We rather think that it is an absurdity that we have to talk about the positive outcome of being friendly to nature and all our resource's. 
The feminine ambition led from the idea to produce furniture, that radiates warmth and comfort. Pieces that have soft lines and are also very elegant. The feminine approach also allows us to team up with fashion designers and other persons from that industry – that opens doors for interesting cooperation's and new interpretations of furniture.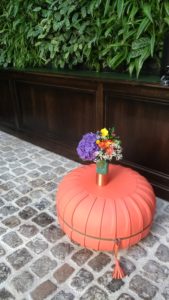 – What design trends have you observed these past years? And how has Freifrau managed to embrace them? 
Different to fashion, trends in furniture design come and go very slowly. What we observed in the last years is that furniture became more filigree while it has to stay very comfortable. When we launched our model Leya in 2012 this trend slowly showed up more and more and seems to has settled now. The lightweight appearance paired with high comfort still suits our lifestyle and we think this trend will stay for another while.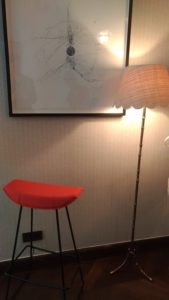 – Will there be, like in the agri-food sector, traceability in the use of raw materials? and the use of new technologies such as nano-technologies?
Especially when it comes to our leather we are very strict about it coming out of an environment with very friendly animal handling – so we know very exactly from what farm it came to us. When it comes to technologies we are super open and curious but haven´t found any materials yet, that we included in our collection.