FlyView 360, a new way to visit Paris by air and virtual reality…
2 min read
Why wouldn't you experience an unusual Paris tour with a FlyView virtual reality flight, in the center close to Opera Garnier? An occasion to discover the most beautiful places of Paris to visit from a unique and magnificent point of view by flying over the capital jetpack.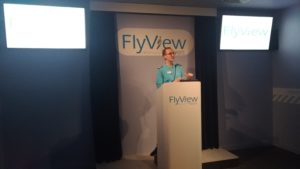 First, the visitors get into the FlyView center, close to Opera Garnier, they feel like getting into a real airport inside Paris, this time, where an authentic crew member announces to the audience the departure of the next flights as well as the security conditions, on a 1000m2 takeoff area where stand 50 jetpacks, equipped with a virtual reality helmet and belt (photo credits: Alexandre Plateaux).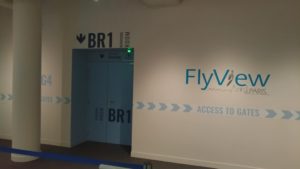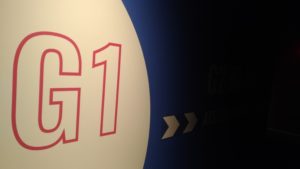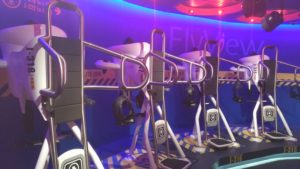 Then the countdown begins, the jetpack turbine starts, the machine begins to vibrate, the lights dim, the roof opens… At the top start, you see yourself take off and rise above the rooftops of Paris. In total, it is about twenty monuments that you could discover, flying over nearby and at low altitude during the 13 minutes of flight (18 minutes with the "World Bonus").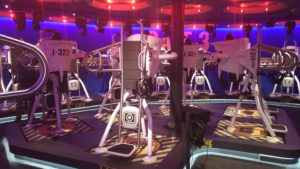 360 ° views taken by drone, the flight simulators and virtual reality helmets accompany this parisian flight thanks to movements of the jetpack to give you all the sensations of reality: takeoff, acceleration, stop in panoramic vision, rotation, lateral displacement, descent near a monument and the tickling sensation of wind in your cheeks… Thanks to virtual reality technologies and flight simulators, fly over Paris to discover the city with great realistic sensations.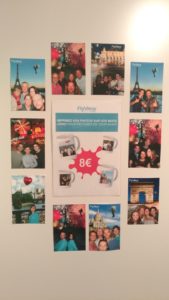 Thus, through realistic flying sensations in an immersive experience with real-world views of Paris captured by 360 ° drones. The FlyView® is a real opportunity to visit Paris, with family or friends, with a "Made In France" concept. After flying over Paris, it's possible to extend your flying experience to the four corners of the planet.
An additional 5-minute trip bonus is also proposed still with this 360-degree view, to escape to distant lands and discover unique sites from a completely new perspective: The Great Wall of China, Victoria Falls in Africa, Angel Falls… and more.
FlyView 360, 30 rue du 4 septembre, 75002 Paris, metro station Opéra
Tel: +33 (0) 1 83 62 12 36 – Open everyday from 11am to 7pm (9pm on friday and saturday).
Attention, the number of places is limited, the reservation is strongly advised.
– Minimum size: 1,20m
– It's recommended to arrive 10 minutes before the time indicated on your ticket
– The flight Paris Flight lasts 13 minutes but it takes 35 minutes for the entire experience.
FlyView Paris is open 7 days a week every day of the year
– Monday to Thursday from 11h to 19h
– Friday, Saturday from 11h to 21h
– Sunday from 11h to 19h
FLYVIEW TICKETS OVERVIEW OF PARIS (13 min)
– Single price: 15 €
– Family Pack: 50 € valid for 2 adults + 2 children up to 12 years
– Gift voucher: 15 € valid for 1 year from the date of purchase
– Price PMR: 10 € only sold in cash
Caution: not recommended for pregnant women and people with poor health (hypertension, cardiac, back or neck problems, motion sickness, epilepsy or other health problems that may be aggravated).