Fuel your engine with some Diesel fragrances, like the new Spirit of the Brave by Neymar Jr.!
6 min read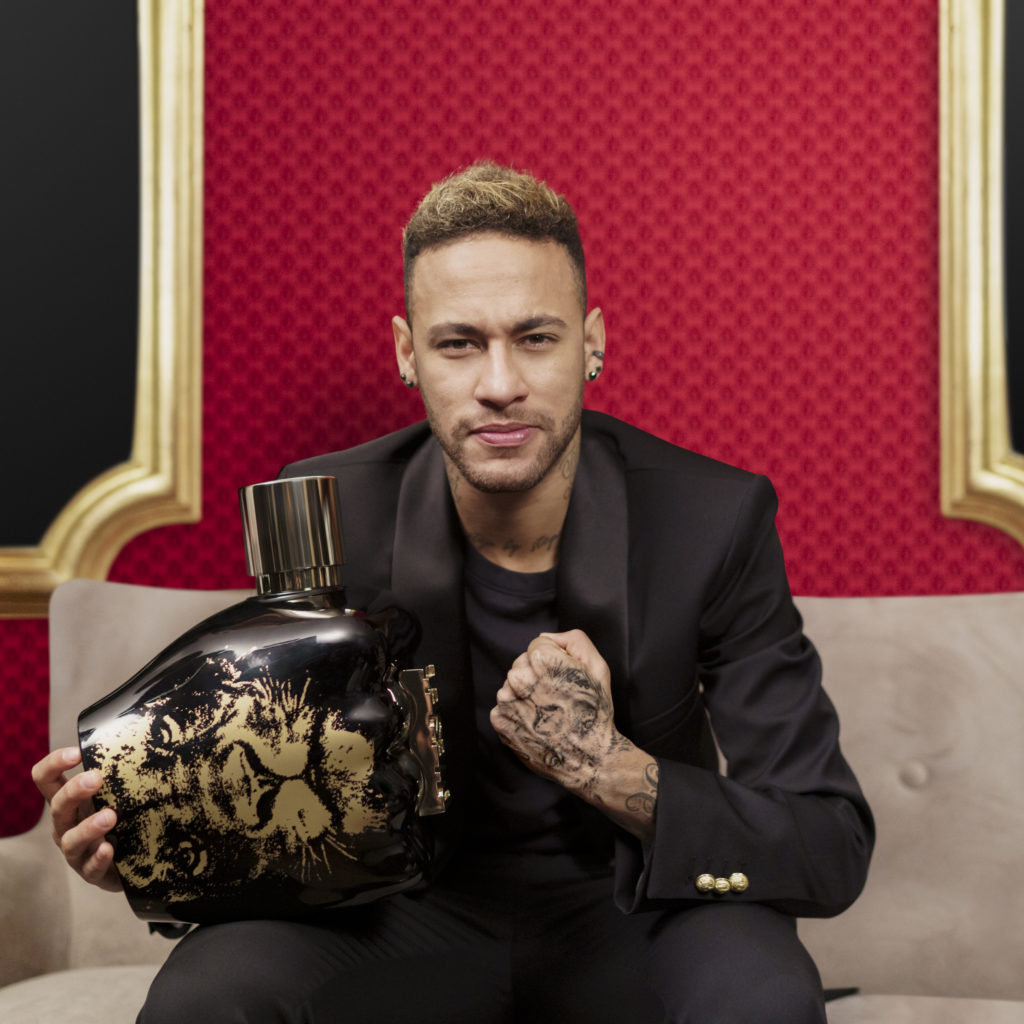 Diesel is a legendary Italian fashion brand, a pioneer in the world of denim and streetwear. While remaining loyal to its DNA, Diesel has evolved into an international lifestyle brand, constantly launching new trends. Despite the extraordinary growth of the company, his philosophy has remained unchanged since 1978, when the founder Renzo Rosso already considered Diesel as a brand that focuses on criteria of passion, individuality and self-expression.
Nowadays, Diesel continues to chart its own course, with its long list of fragrances, created along those last years… Among them, the last issue is a collaboration with the brazilian football player Neymar Jr., leaving a mark on this brand new Spirit Of The Brave perfume creation, achieved by the French olfactory savoir-faire of L'Oréal Parfums. By Alexis Lery
---
Since its first launch on the market, the Spirit Of The Brave, conceived by the team of Diesel Fragrances, always stood out with the strength conveyed by the fist, appearing on their flasks. As a real symbol of power, self-confidence and bravery, those male perfumes, encourages men to play with their fears, in order to reach their full potential. Be ready to reveal your lecythiophile soul, while starting this Diesel olfactory collection! (photo credits: Diesel Fragrances)
Thus, who else than Neymar Jr., an international footballer playing in the parisian PSG club, could have better represented this image of overtaking by sport?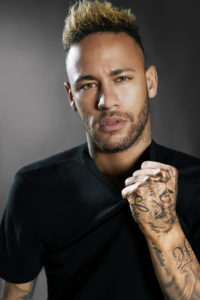 Often considered as atypical,
Neymar Jr.
brought to
Diesel Fragrances
, his exotic background culture and his taste for fashion, since he assiduously attends the fashion weeks and also a close friend to many fashion designers… That's maybe one of the reasons why he took part to this new
perfume
project, launched on May 2019, where the advertisement campaign explores how
Neymar Jr.
expires his fears to outwit critics, recover from setbacks and even manage pressure.
"I wanted a fragrance that was both fresh and elegant, to give me energy and confidence at all times" admits Neymar Jr.
His body, covered with many tattoos, somehow represents the book of his life, extended by his fist carrying the roaring lion (an animal surely choses as a nod to his athletic prowess), thus illustrated in the Spirit of the Brave bottle. This graphic universe was put in image, directed by the famous Canadian director and photographer Mark Zibert.
For the rest, the perfume personality, developed by the IFF master perfumer Carlos Benaïm, who also collaborated for many other prestiges perfumeries, such as Frédéric Malle… and who always adds his oriental sensibility to his creations, nourished by the typical oriental atmosphere. All those scents, he developed, back in time, in his Moroccan native land.
"I have combined the sensuality and lightness of cypress oil with citrus and noble woods to create an explosive complex" adds Carlos Benaïm.
This scented artwork somehow reveals, due to its 30% natural ingredients, the sunshine, directly arising from the soccer player's birth country Brazil, thanks to the scents of bergamot and galbanum, bringing some true energy you need, thanks to their bright crisp and floral freshness. In an other hand, you could trust the base notes of labdanum and tonka bean for developing a warm and sophisticated trail on your skin.
---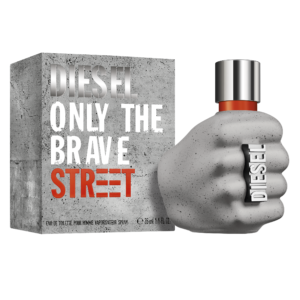 This perfume follows another one, baptized Diesel Only The Brave Street launched on August 2018, and developed by the master perfumer Nelly Hachem-Ruiz.
This fragrance was meant to suit all kinds of contrasts, due to an addictive and unexpected licorice, fulfilled by the virility of vetiver and the vigor of cedar, those both underline the strength of its background woody character. Furthermore, you won't miss out the notes accord of crispy apple, intense basil and a juicy bergamot give it a boost of freshness and vitality. Dynamic and full of life, it also has a raw and masculine facet.
With some other words, solid like concrete to correctly represent the design of the bottle… Inspired by what looks like a part of weathered sanded concrete, the Only The Brave Street edition is painted on glass bottles, still taking the form of a closed fist, someway the symbol of a heroic generation. In addition to this process, as a fruit of the industrial process, each bottle is unique.
A touch of orange color enhances the cheerful feeling that emanates from this bottle, while intensifying its energetic side. Regarding the promoting part illustrated by the Only The Brave film where you would find the famous French dance duo, the Twins. In the scenes, Larry and Laurent Bourgeois perform their energetic dance steps in an urban setting, naturally made of concrete, while their voices deliver a powerful message…
---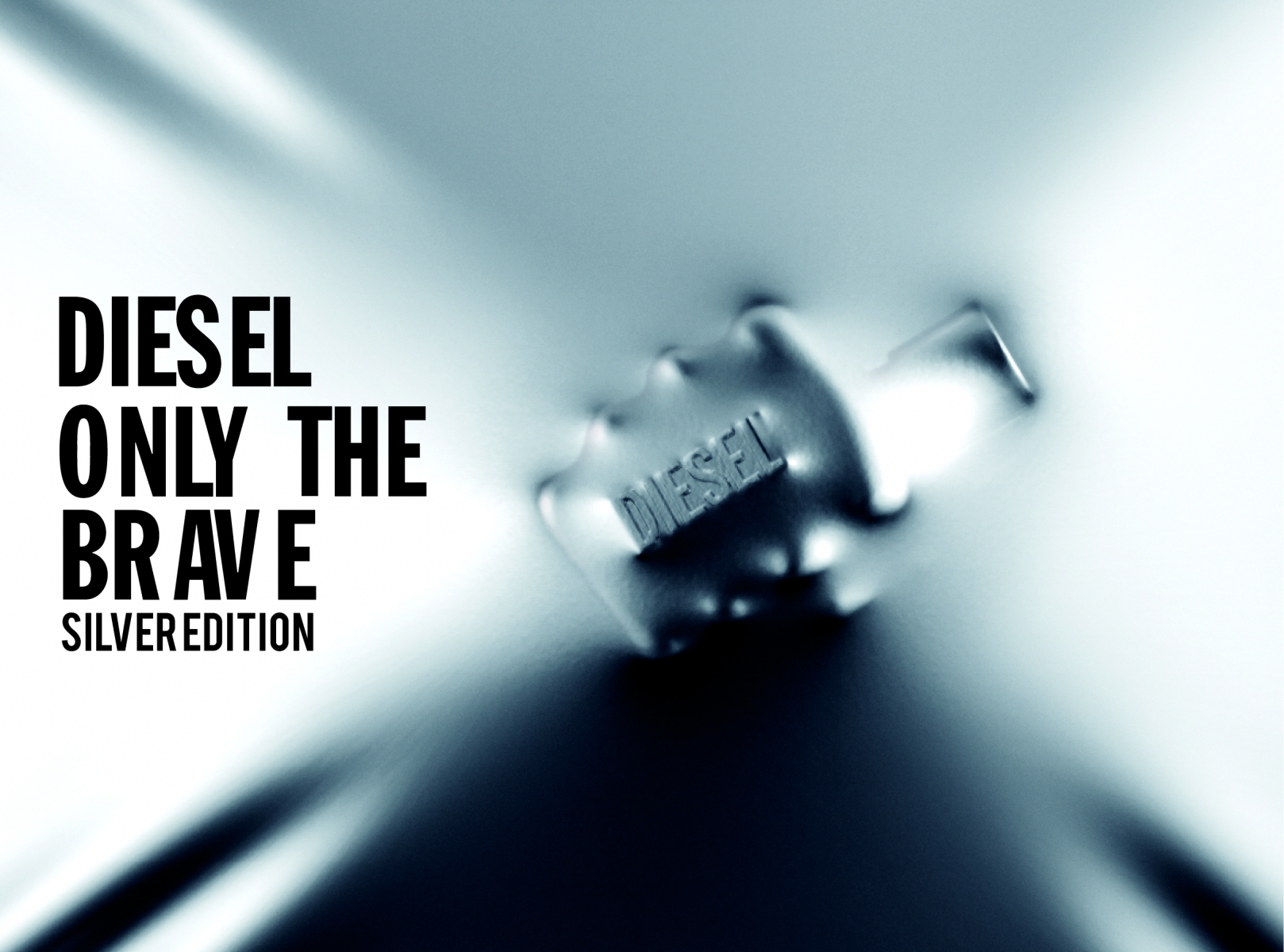 Pursuing this
Diesel Fragrances
fist collection, you may also discover another male
perfume
, that by the time reinvented itself, thanks an innovative bottle design, exclusively imagined for this so-called
Only The Brave Silver Edition
, a collector release taking back the essences of the classic
Only The Brave
, the oriental woody product of the range.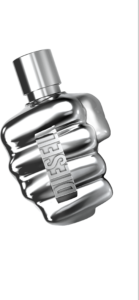 In this case, the fist-shaped signature bottle wears a silver luster, still in a way a symbol of strength and power. The brand wishes to offer "a pure and hard luxury item, for a limited amount of time", since the silver material seemed to appear more masculine than gold or platinum, and moreover summons a certain futurism, promoted by many science fiction movies… Where it's often the color adorning spaceships and worn by superheroes, monuments and trophies. As a parallel with other precious metals, silver may be the "patina of victory", the prerogative of those who have guts.
Materializing this ode to courage into a daily scented juice was a real challenge for Diesel! This silver sensuality became real, especially thanks to the heart notes of this fragrance, made up of warm notes of cedar and amber, lying on a background of some tawny sensuality and a leather accord. The sweet freshness emerges like a geyser, drown in top notes of lemon, associated with mandarin essential oils, those solar citruses then taking complex accents, due to the presence of a spicy accord of coriander leaves and rosemary, adding this notable boost to this perfume.
On top of that, you would still feel the warmth arising from the heart of this audacious fragrance residing in its base notes, namely the labdanum resin, married with a mix of violet leaves, allowing to balance, from a certain point, and counterweight this original interaction between the vegetal and animal world.
In summary, this provocative association of these different compatible scents gave birth to a fragrance, thanks to a singular signature, reflecting like silver usually does… a particular modern man's Diesel product.
---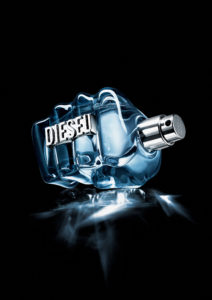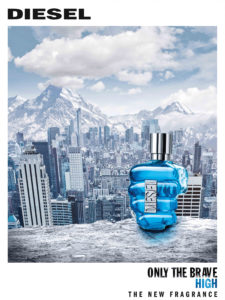 Another brave perfume by Diesel Fragrances to complete your brand overall culture, through the Only The Brave High, a lighter and fresher fragrance than its predecessor that was the Only The Brave Extreme.
Still following the spirit line of male fragrances by Diesel, embodying the codes of the quintessence of masculinity in all its pluralism… symbolized by its frequent slogan of strength, courage and determination.
For instance, this Only The Brave High version, is somewhere synonymous with elevation, inviting you to reach new performances and maybe the top of the world or even heaven! All in an intoxicating and exhilarating feeling of having reached heights… of freshness of course!
Indeed, this perfume provides a feeling of intense coolness, thanks to the head notes of ginger, grapefruit, peppermint and yuzu, associated with a brand new avant-gardist molecule, incarnated by the arctic molecule. This unique alliance gives birth to a fresh and mineral trail, to try ASAP on yourself. This polar personality of the Only the Brave High, is balanced by its warmer base notes, mixing geranium essential oil with some woody and amber accords.
With this Diesel fuel, you would be able to conquer the world and meet the scents of success!
---
More information about this plural scented suggestion, directly on the official Diesel website.