Get ready for the next MIF Expo, a panorama of this full Made In France annual fair!
9 min read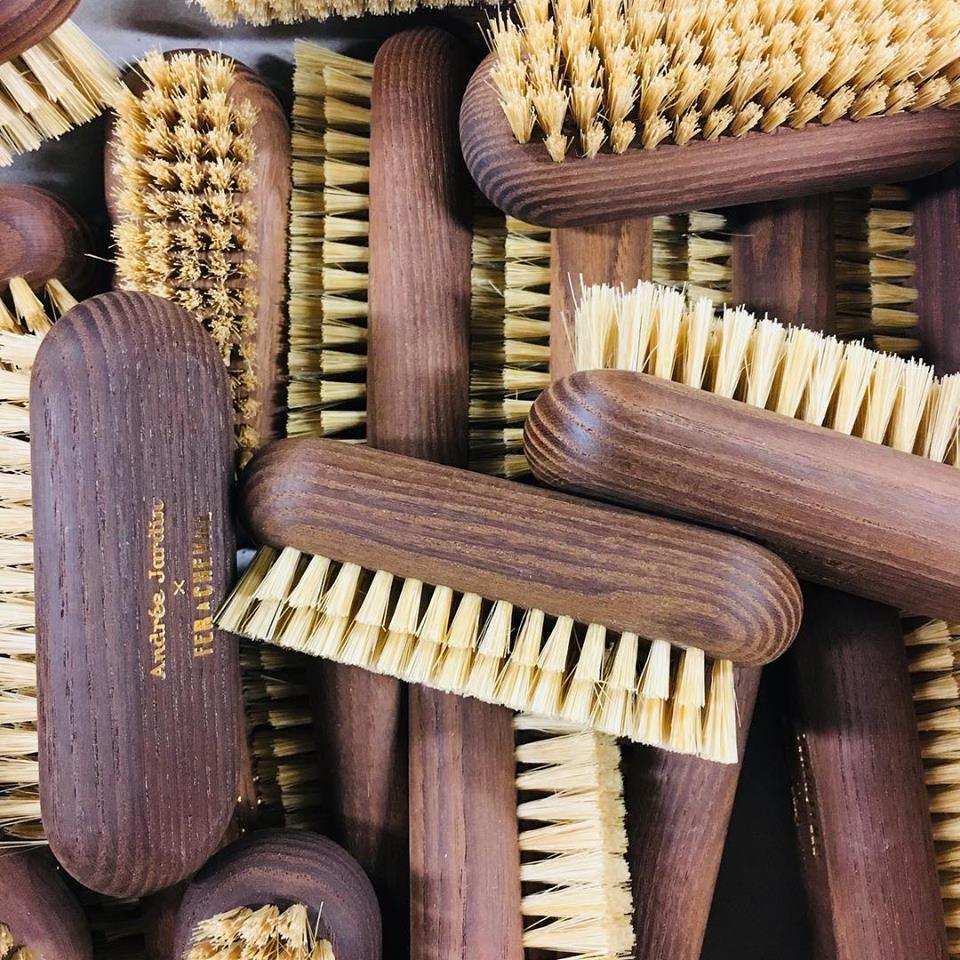 ---
We pursue our visit with some wellness tools: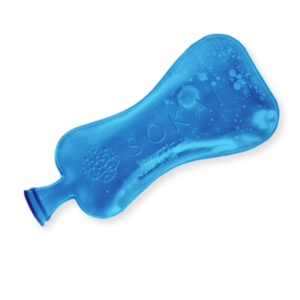 – If you believe in the benefits of cryotherapy, or the "Derivative Baths" method (developed in the middle of the 19th century by the naturopath Louis Kuhne), the SŌKAI start-up proposes an innovative concept combining refreshing gel pockets and the matched underwear, specially designed to accommodate them comfortably close to your body (photo credits: SŌKAI).
The founders are convinced of natural virtues of cold, especially with a regular application at the crotch. At any time of the day, it's possible to use those SŌKAI bags (with the dedicated underwear or just yours), on an average period between 2 to 3 hours per day, although the gel bag has a shelf life of 1 hour.
Among the improvements promised by this solution, a reduction of the usual toxins and cellulite, an improved sleep, the appearance of the skin and a more efficient blood (and good fats) circulation, better regulation of your body temperature as well as your recovery after a sporting effort, a reduction of hot flushes…
More information on the official website, explore their offer in the online store.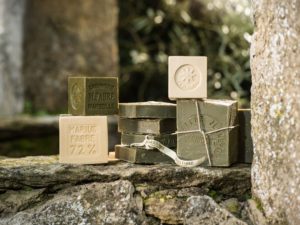 – Then, keep your hands clean with huge choice of the traditional soaps, proposed by the Marius Fabre manufacture. Established in Marseille, for more than 119 years and four family generations, they have been striving to maintain a certain local know-how. Indeed, they pay much effort to make real Marseille soaps while respecting the ancestral techniques of saponification in a cauldron (photo credits : Marius Fabre).
Their little secret is due to a knack passed down from generation to generation, from father to son and then from father to daughter. On the other hand, they focus an absolute criterion on the quality of the raw materials employed. Thus, their green soaps are exclusively made from vegetal oils, including the precious olive oil. Otherwise, they don't neither contain dye nor synthetic adjuvant.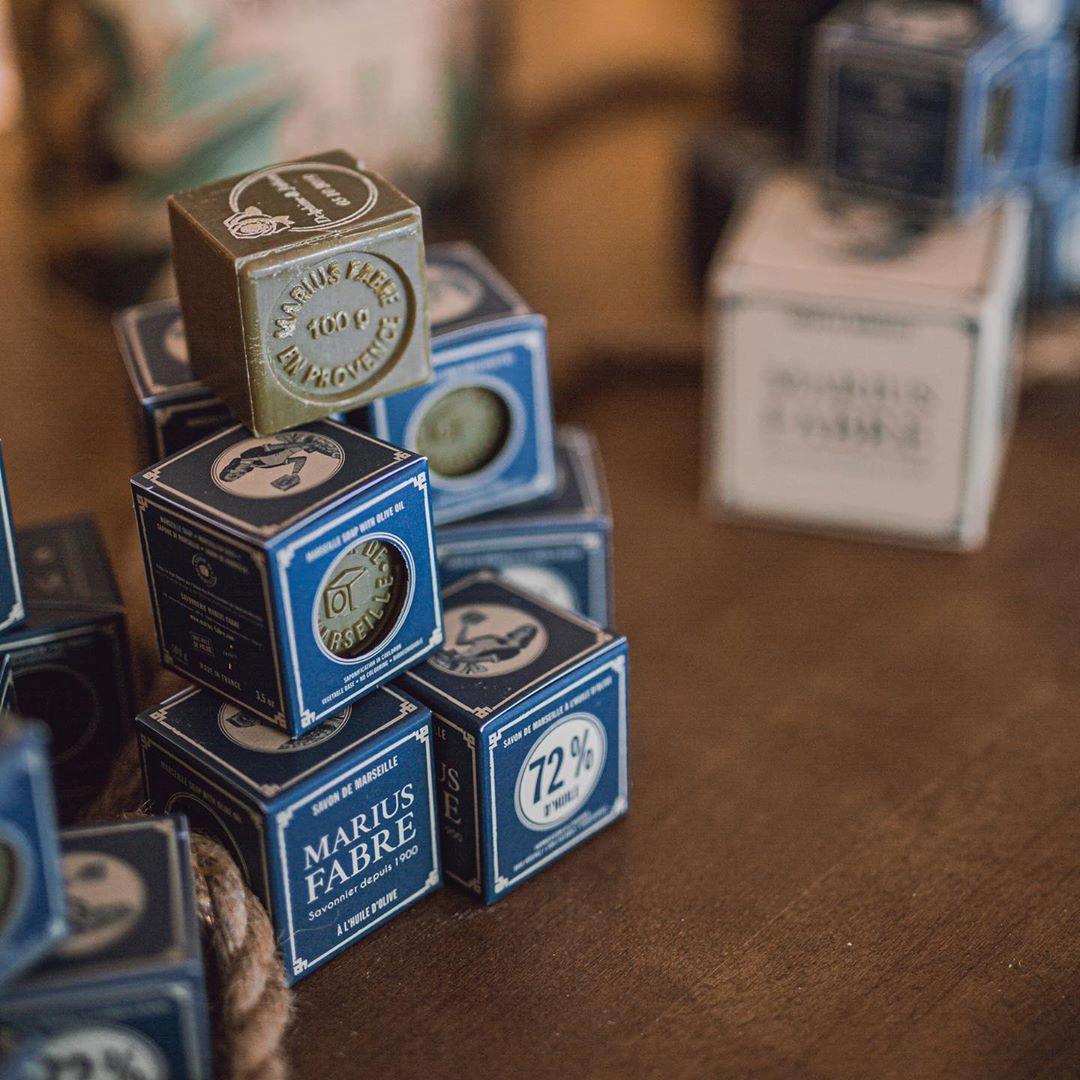 The result is an exemplary purity providing hydrating virtues for the body skin, at the same time respecting the environment. Since 1900, Marius Fabre maintains the same methods but keep developing its processes, thus to offer natural products, constantly answering to the modern trends. In this way, you would find those various sized and colored items, made without any animal fat nor palm oil, without any artificial coloration nor parabens, even not tested on animals, biodegradable, environmentally friendly and in recyclable packaging. Therefore, take also the occasion to discover their black soaps, based on a patented formula, made of potash and still olive oil. For your information, those are notably known as being an ally of home maintenance and as well in organic farming. The brand's Marseille soaps are available in cubes (200, 400 and 600 gr) but also in 2.5 kg bars.
---
The French fashion is also available to fulfill your style…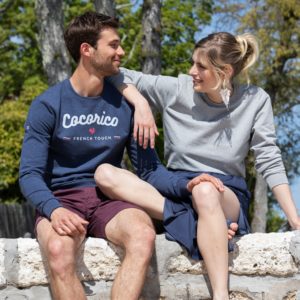 – In many regions of France, "cocorico" is famous for the rooster crow… Here, this rallying call is adopted as a fashion brand, by Cocorico and for sure Made In France! Indeed, they promote a new vision of streetwear, made with quality materials and many of them, adorned with funny messages. Therefore, you would find a choice of many clothes, such as T-Shirts, Sweatshirts, Boxers, Socks, etc.
Most of those items are produced by a factory, Origine France Garantie labeled. Indeed, from knitting until the last touch, passing by the design step, all of the Cocorico's manufacturing stages are carried out on the French territory. The team also tends to support, as much as possible, some of their partners in their labeling processes (photo credits: Cocorico).
For your information, they work in close collaboration with 6 factories, located in France. Each of their partners share a common goal vision, for timeless quality clothing. On top of that, the entity also own their proper Cocorico workshop, in an old renovated farmhouse situated in the heart of the Lot department. This is where are realized the last stages of the production transformations, like the installation of the French flag and the adding of the various markings!
More information on the official website, explore their wide range in the online store.