Let's celebrate some French perfumers' birthdays! Histoires de Parfums, Marcelle Dormoy & Jean-Paul Gaultier…
10 min read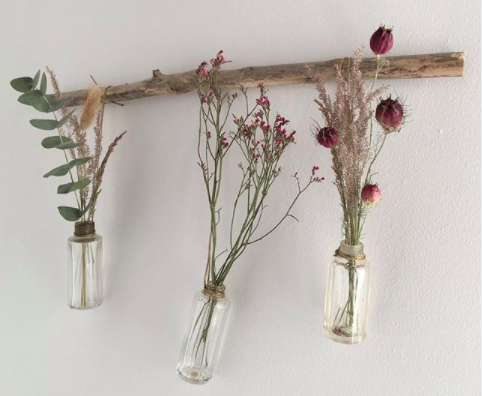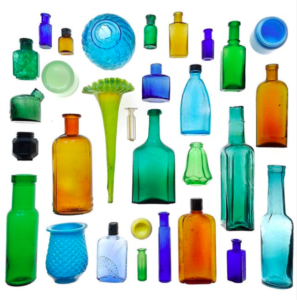 Following our previous topics on Guerlain's birthday some times ago and on other Houses' birthdays happened on 2019, we focus here on key dates highlighting the evolution through ages, of famous perfumers. Many of you wear their creations, some would soon, and we tended to consider as much as possible to introduce their path that brought those honorable adventures until those days (cover photo credit: Jeanne Paris Dried Flowers).
Moreover, most of the times, a new fragrance would have been issued in tribute to this memorable year! We invite you to dive into this ocean of scented accords, from the contemporary art inspired concept of Histoires de Parfums, the revived dream of the Roaring Twenties' designer Marcelle Dormoy until the jubilee of the ineffable troublemaker artwork of Jean-Paul Gaultier, sampled in a memorable ceremony held inside the prestigious Theatre du Châtelet, on early January 2020. By Alex Plato
---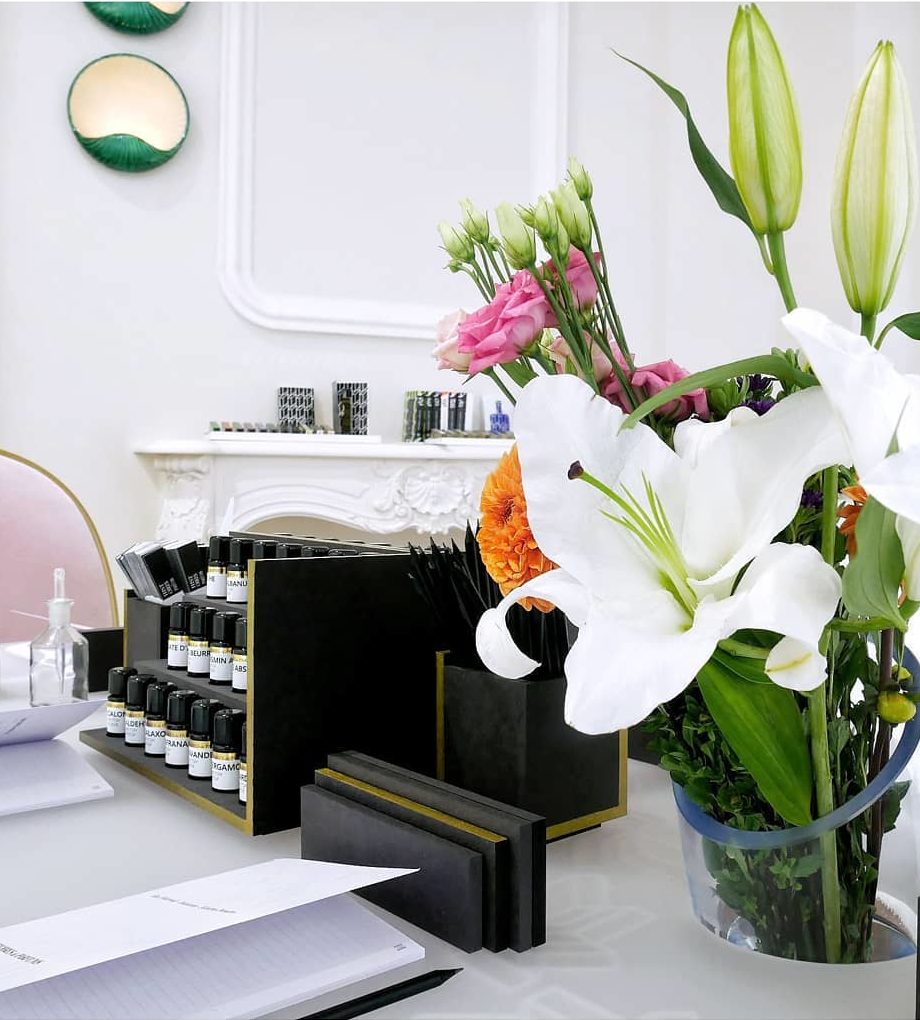 Pursuing our celebration party, we get into the 20th anniversary of Histoires de Parfums! Launched on the dawn of 2000, the creator Gérald Ghislain was willing to tell his own story, starting from a frantic person, with a wide passions circle. Epicurean, he used to feel as many flavors as life may provide, sprinkling everyday its lot of surprises. His many traveling and artistic inspirations lead him to launch this olfactory adventure, based on a collection of rare and delicate scents, reflecting his own open personality, with such a sensitive temperament (photo credits: Histoires de Parfums).
The result is a large family of 38 Histoires de Parfums items, most of them composed and imagined according to different scented categories, while for example associating unexpected components with them, always in order to obtain a surprising and improbable creation. Therefore, we recommend you to try one those items, and share a wake, composed of a refreshed touch melting dense and extremely sensual notes. That's why you could observe their last fragrances, many references to the so much inspiring arty world. On top of that, in order to maintain a connected contact with the precious clientele, Histoires de Parfums also offers introductory workshops and the possibility to create your own perfume, at the flagship store, in the heart of Paris.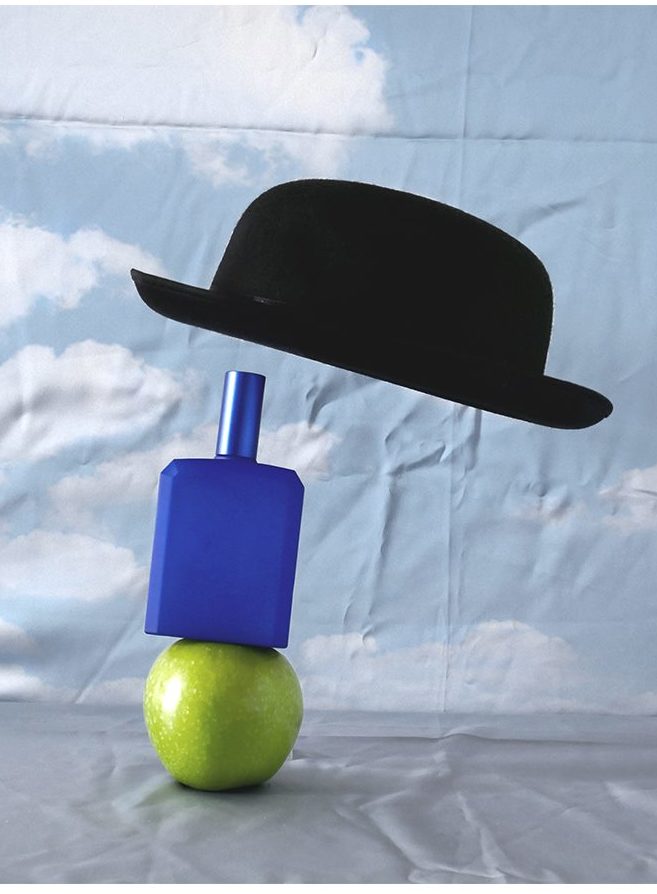 Then, at first sight, you may start your discovery with this Ceci n'est pas un flacon bleu (This is not a blue bottle) collection. No less than obviously 6 versions have been declined like a color palette, protected in distinct true blue packages. Indeed, these are imprinted with a visible modern art touch, since it pays a tribute to the surrealist artwork realized by the painter René Magritte. Indeed, this famous Belgian artist became famous in the Roaring 20s, by the representation of figurative furniture objects, such as a table symbolizing a pipe, with the paradoxical title: "This is not a pipe". While using the power of contradiction, Magritte demonstrated in a way that through highlighting some emptiness sides from existence, it may reserves many other endless possibilities.
That's why, since the first episode of this Ceci n'est pas un flacon bleu (This is not a blue bottle), this deep Klein Blue was adopted as every bottle's background. Therefore, it may be considered in the mean time, as an allegory of a big olfactory artistic act, put in a message and in a fragrance.
Once the first unisex 1/.1 sprayed on you, you may experiment a singular journey, passing from this abstract concept, before switching into more ardent (and concrete) scented emotions. Thus, this perfume was created from the highlighting of an irresistible and hypnotic aldehyde combined with an electric bitter orange, to feel at first glance. Nonetheless aldehydes are above all synthetic molecules, a bunch of them naturally exist within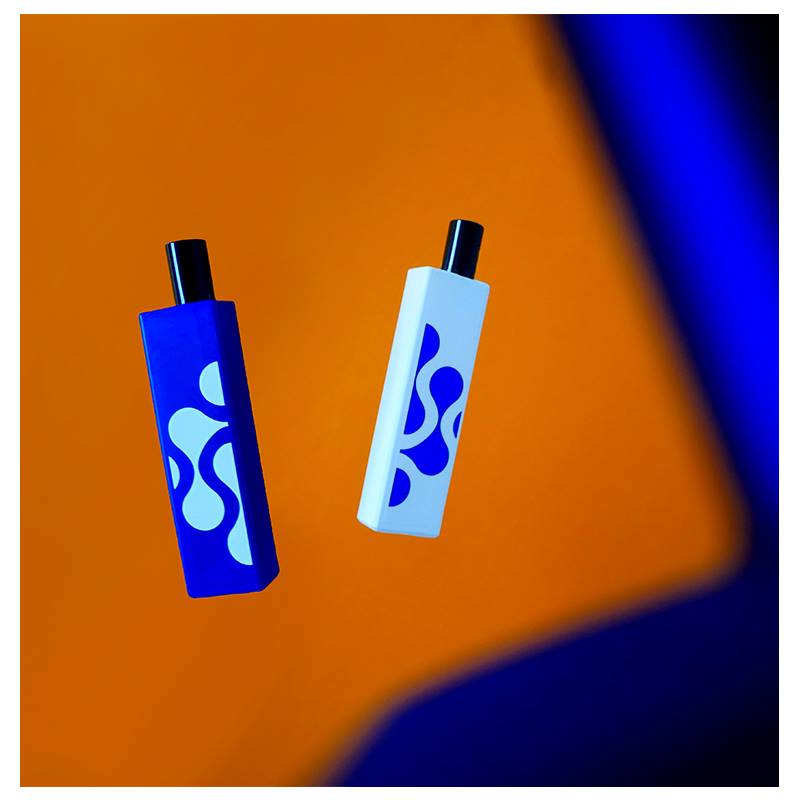 the zest of citrus fruits, where they may be recognizable by their metallic and warm odors. Otherwise, their soapy part, like a candle wax, projects them here in harmony with the ethereal base notes of musk and patchouli.
A mysterious abyss of Patchouli emotion. like summarizes these varied intense blue flasks. Whereas, a couple, from those 6 editions, gets along together, like the 1/.4 lunar yin and 1/.5 solar yang to achieve an olfactive synergy.
Regarding the 1/.4, some of you maybe feel the direct expression of a certain hallucination emanating from this amber and spicy perfume, while others may be captivated by the correct balance between those natural essences, inspired by the universal Yin principle. Anyway, the result leads to a mixed wedding between the lunar floral combination of lavender, davana and ylang-ylang into the pulpy heart of tonka bean, before a deep amber explosion melting the balmy ciste labdanum and opoponax. For your information, the davana plant is an aromatic herb, mainly found in the south of India and generally very close to sandalwood. Since this vegetal species is very fragile, it's rare and thus venerated in the local traditions, for instance offered as garlands to the God Shiva and also to the users of this blue perfume!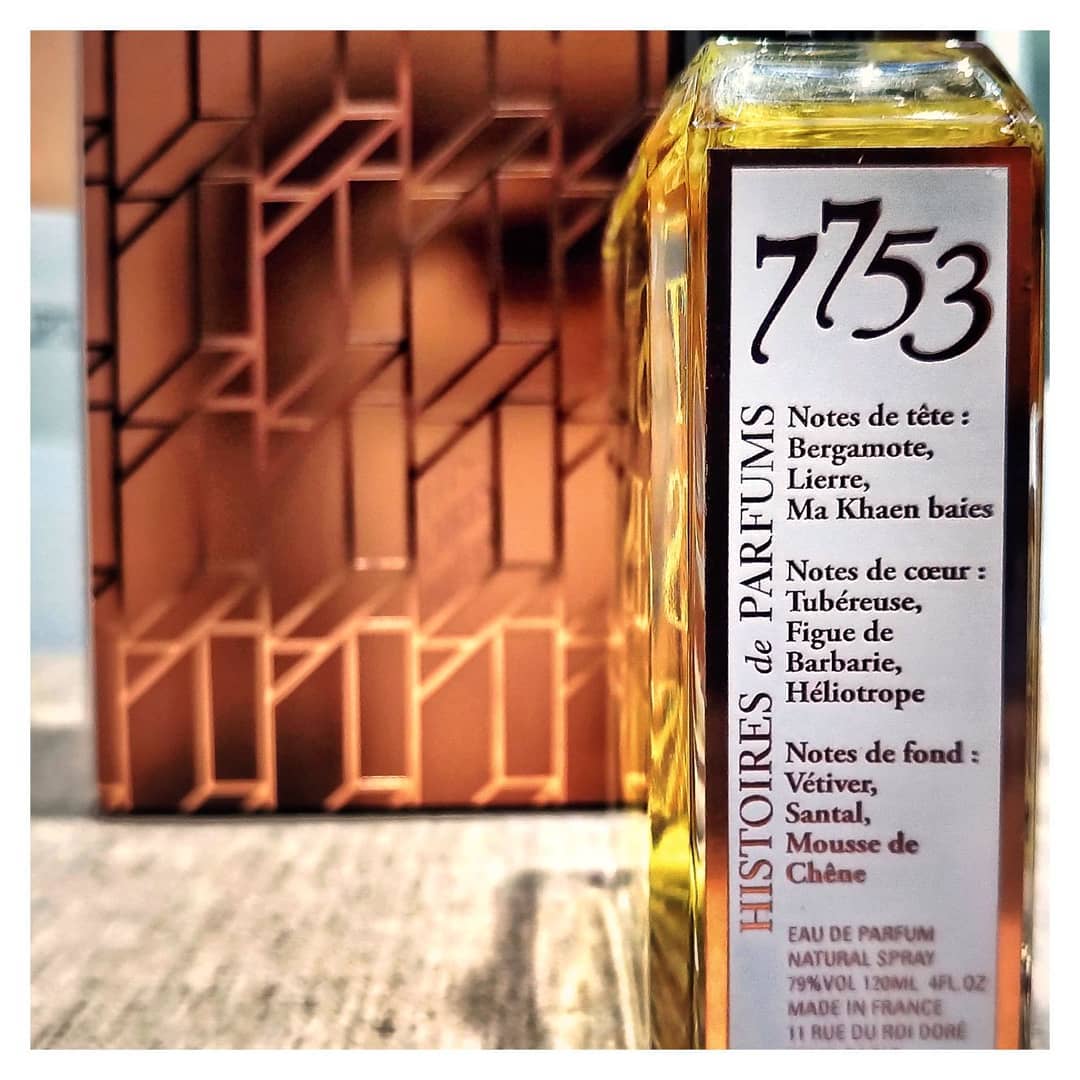 On the other hand, an other unisex oriental perfume was lately launched as a huge art reference! Through a mystery 7753 code, not only made to break some perfumery codes, initiating an original Unexpected Mona collection. Starting from a flask which may have been a painting in an other life! If you had a closer look, it's not a lie that's this 7753 recalls certain major dimensions of the Mona Lisa's portrait. Although it's not a painting, this original fragrance depicts the authentic eerie Joconde's expression staring at you, like in a random Da Vinci Code scene.
In fact, this edition is like somehow a pictural emotion, conveying the inexplicable beauty of this famous portrait, through a scented enchantment. That's why, 7753 looks as an enigmatic encounter between tuberose and ivy, revived with the woody vetiver and sandalwood under a citrus haze. In other words, a kinky and voluptuous smile from the Louvre Museum.
More information on the official website.
---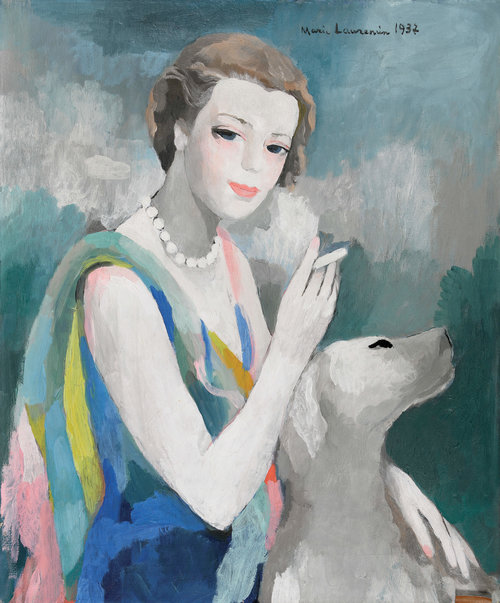 Not far from the
Louvre Museum
, since recently born again notably at the
Musée des Arts Décoratifs
, the
French
vintage brand
Marcelle Dormoy
celebrates the first birthday of her revival. Indeed last year and almost a hundred years after its initial creation, the entrepreneur
Louise du Bessey
decided to wake up this heritage brand, that already expressed her own vision of author perfumery, from 1927 (photo credits: Marcelle Dormoy / Capucine de Choqueuse).
By the time,
Marcelle Dormoy
already embodied at a young age a strong personality, particularly against all odds and her own family
diktats
, in order to launch her
Parisian
couture
house. A real witness of self-confidence and ambition, especially when you should be aware that women were still not emancipated… Thus, she was right to pursue her olfactory dream, notably since her perfumes became so popular, along her fashion collection, that
Marcelle Dormoy
somehow became a very acclaimed stylist, mostly in cinema industry. This privilege made her join the prestigious and influential
Parisian Haute-Couture Association
, mainly alongside
Chanel
,
Balenciaga
or
Lanvin
.
For her
Renaissance
in 2019,
Marcelle Dormoy
took a resolutely contemporary turn, enhanced by the digital networks, in order to make her
perfumery
more accessible.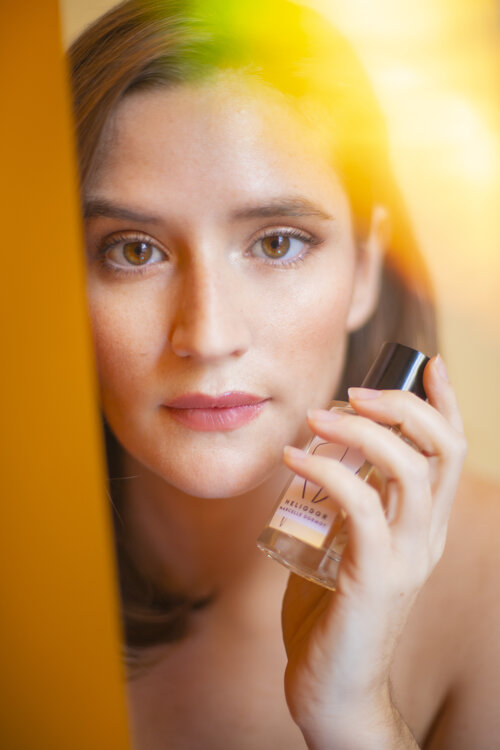 Concerning her late awakening, three
eaux de parfum
, formulated by
Karine Chevallier
, an independent
perfumer
, and manufactured in a magnificent site exclusively dedicated to the so-called
author-perfumery
, in the South of France.
For instance, the perfumed concentrates were produced in the legendary
Domaine Sainte Blanche
, located near
Grasse
. This
olfactory
production center, launched by the famous branch icon
Edmond Roudnitska
, is a hot spot for
independent perfumers
, offering them the opportunity and the framework to imagine their future
fragrances
.
For your information, thanks to his own success of
Femme
, the
fragrance
he developed for
Rochas
, a best-seller which allowed him to settle his own
Art & Parfum
creation studio in 1947, in this huge
Spéracèdes
mansion. Furthermore, in this landscaped park of 10 hectares, this inspired
master perfumer
and his wife paid many efforts to grow the most beautiful
scented
vegetal species, very pleased to flourish under the permanent
Provence
sunny hills.
In this bright pastoral settlement, the new spirit of
Marcelle Dormoy
arose, within the creation of these three
fragrances
. All are naturally inspired by the audacity of its creator, plus each
perfume
conveys a distinctive
feminine
facet within range of anyone, whose proper personality could fit with.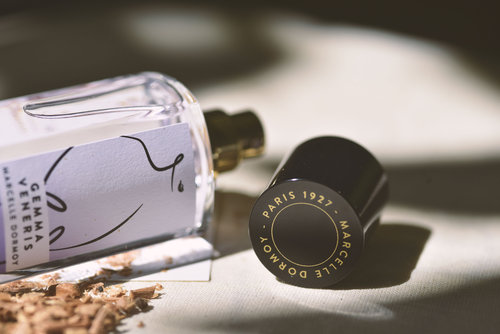 At first glance, you may be amazed by the solar serenity of
Heliodor
, highlighting your wake with its
citrus
accents (
pomelo
,
mandarine
) and
Mediterranean
essences (
rose
,
cedar
and
green tea
). Deeply inspired by an illustrious precious yellow
mineral
, adorned with
honey
reflects, mostly used in
jewelry
. A real evocation to high potential
aura
, all cradled under the comforting heat, so that the most optimized energy shall be transmitted to you.
The subtle perfume Gemma Veneris is dedicated to determined women, prone to show off their pep. This promise was made possible thanks to strong elements, such as warm sandal wood background, completed by some resourceful floral notes, composed of ylang ylang, jasmine and rose!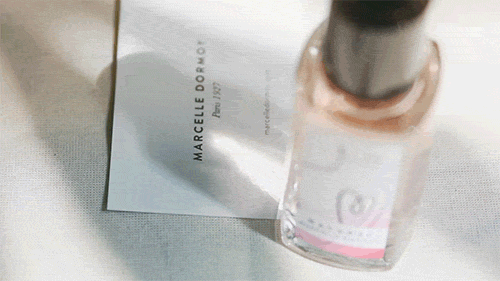 Whereas, for more
gourmandise
, moreover as a former
French
color between orange and red,
Nacarat
is made for you. Therefore, this generous
fragrance
holds many fruity tones (
red fruits
,
raspberry
,
blackberry
and even
orange blossom
). This vitalizing cocktail would eventually provide enough sustainable vitamins to help any epicurean woman, in her upcoming
rendez-vous
.
We invite you to discover a part of French
Haute-Couture
's history in the official website. Otherwise, at the
Jovoy
store, a flagship-store specialized in rare
perfumes
, situated near
Place Vendôme
, in
Paris
. Or as we have seen before, possibly in the illustrious
Musée des Arts Decoratifs
' store, at the address of 107 rue de Rivoli, 75001
Paris
(France).
More information on the official
website
.
---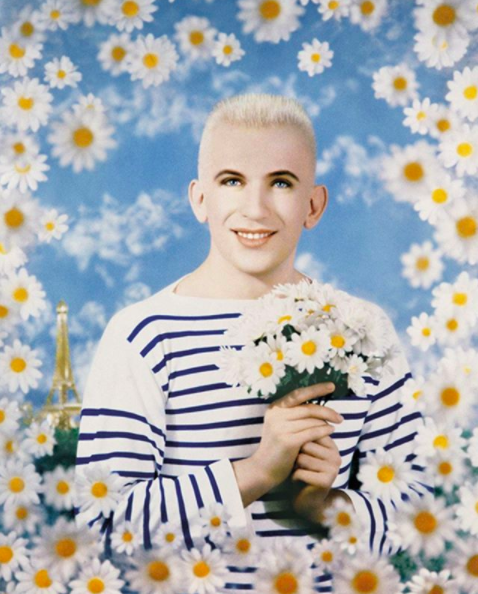 Cherry on the cake, last January 22nd, 2020, the emblematic French fashion designer Jean-Paul Gaultier celebrated a great birthday, in the so Parisian styled Théâtre du Châtelet! An authentic fashion ceremony to honor 50 years of a long full career in the Haute-Couture, prêt-à-porter and perfumery branches! On this occasion, by the way, it was also his last fashion show, gathering many periods and styles of his timeless collections, worn by his favorite models. Indeed, on this retrospective, the stylist called back muses, flashing on a monumental catwalk, while wearing his emblematic pieces… Such as Paris Jackson, Carla Bruni-Sarkozy, Bella Hadid, Karlie Kloss and Gigi Hadid.
This worldwide famous designer, who made his debut with Pierre Cardin, has ever been since then, an essential figure in the wide fashion galaxy, always paying efforts to evolving his dress code signature along times, especially since his unveiling in the 80s. Author of real iconic creations, like the conical cup bustier, worn by the entertainer Madonna, notably in her World Tours. As far as we know, since his first collections, Jean-Paul Gaultier always excelled to master the art of mixing genres, genders, eras, periods… (photo credits: Jean-Paul Gaultier by Pierre & Gilles).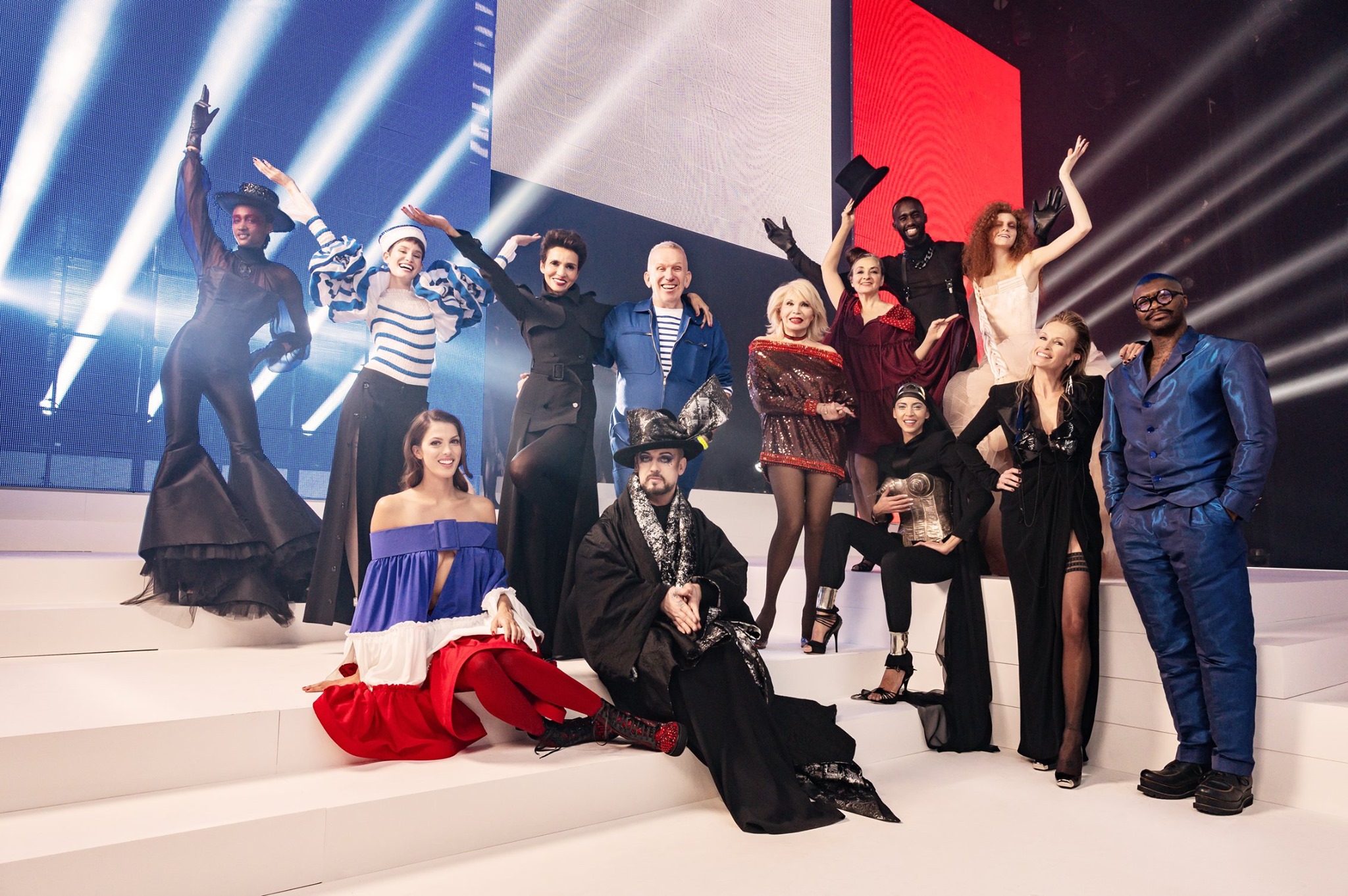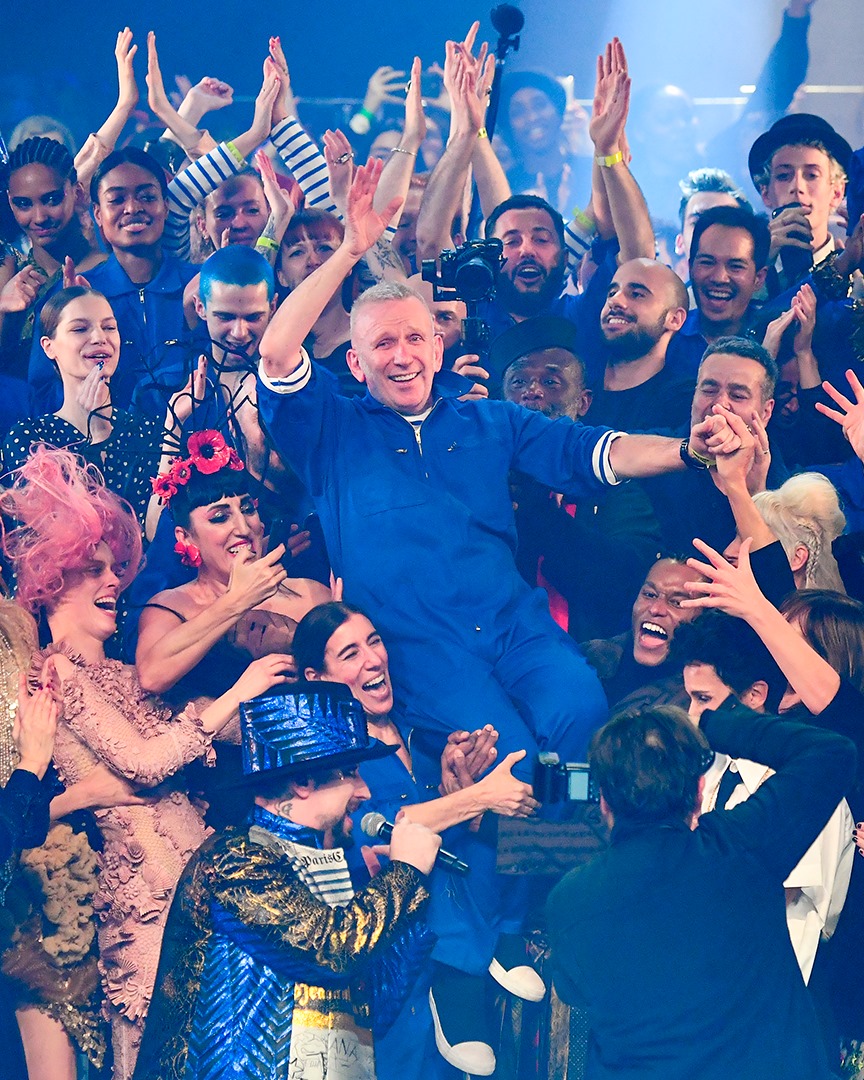 Therefore, in this memorable show occurred in the Théâtre Du Châtelet, the couturier reunited no less than 1,600 guests, 200 models and a long list of famous people, who were pleased to RSVP for this last ballet, fully branded and homemade by the artist. Musically supported by a dynamic soundtrack and many live gigs, notably performed by the gay icon Boy George, but also the flamboyant Catherine Ringer from the legendary French band Rita Mitsouko. Eventually, note the apparition of the Canadian singer Mylène Farmer, all dressed up in a black bustier and silver satin pants, followed by the former painter Salvador Dali's muse Amanda Lear wrapped in skinny tights and accompanied by two naked torso men, settled in dark black skirts.
Thus, it's not a surprise that the audience was in ecstasy, in front of this emotional happening show, equally due to this last parade was tainted with contemporary values, like up-cycling, positive body and gender-fluid thematics. These messages are conveyed by Jean-Paul Gaultier himself, expressly since he launched the trend for male skirts and make-up, shaking up the good old fashion tradition, through his subversive vision of beauty. Moreover, he also initiated some revolution by being one of the first fashion designers to scroll through senior, overweight or even tattooed models (more images on our exclusive video down under).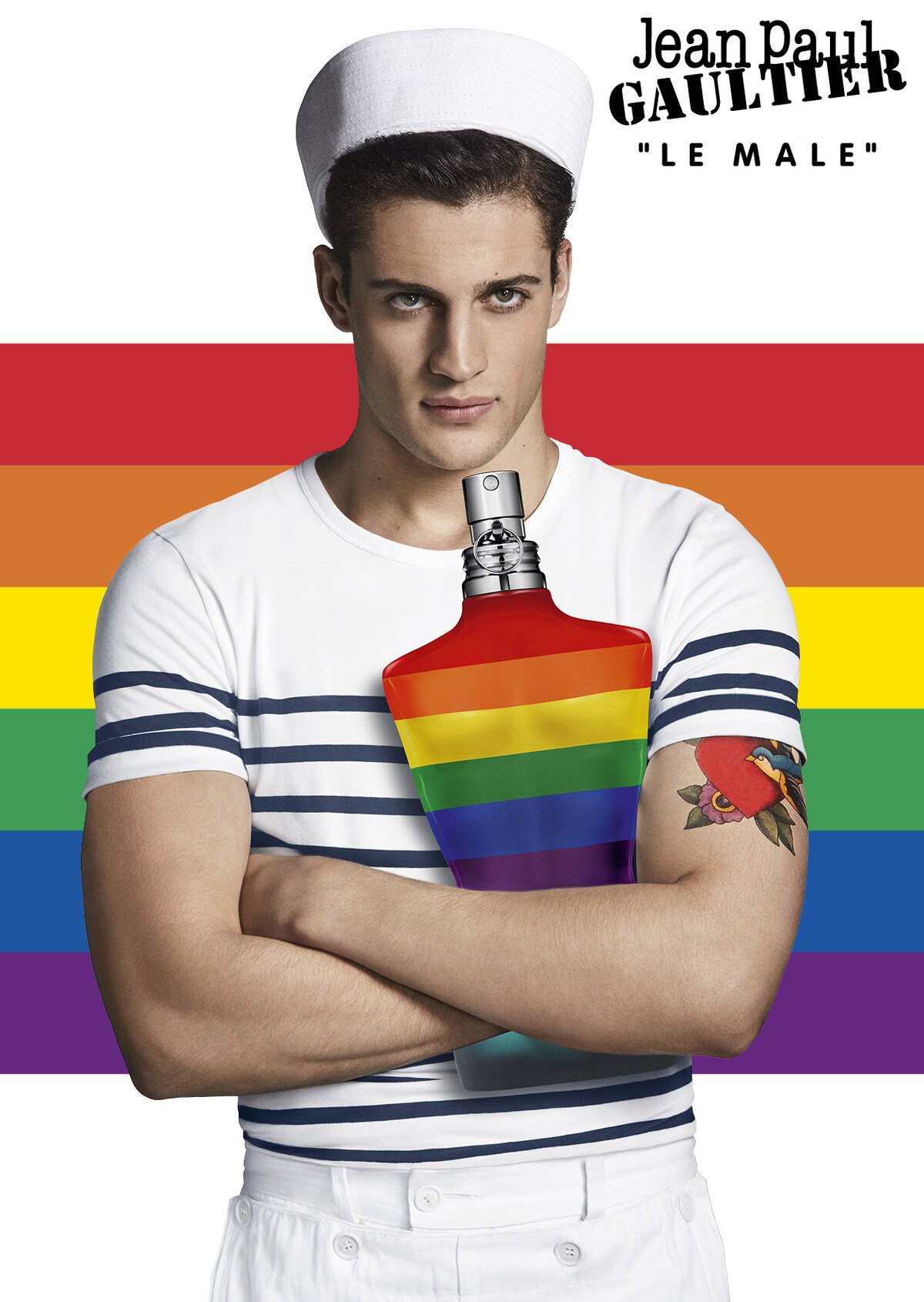 In this occasion, and as well to solemnize the 25th birthday of Jean-Paul Gaultier's flagship Le Mâle flacon, a new pride collector edition was issued. This time, the distinctive bottle, imagined by the designer himself, with the support of Alain de Mourgues and Federico Restrepo, under the BPI frame, characterized by a form of a male bust, without any arms nor head, switches his typical marinière by a rainbow marinière, on his prominent muscles. In a way, a gay wink to the antique Art of Greek statuary, while wearing the global Gay Pride colors, for an acclaimed and patented shape.
According to the legend, this perfume, composed by the expert Francis Kurkdjian, retrace the main identity of Jean-Paul Gaultier, in a precious scented juice. A personal history mainly based on his childhood's memories, especially in the reconstitution of the smells, he may have experienced during his journeys, such as the markets he went to, with his grandmother. That's why, the master perfumer got the unmissable idea to add aromatic notes of lavender, mint and orange blossom, as main elements of this oriental fern type fragrance, internally baptized "Pie VII", as the creative team was contingently convinced that this item would have been launched under the name of the fellow Pope "Jean-Paul II".
Supported by an efficient marketing deployment plan, notably through an advertising campaign surfing on the imagery, evoking some male homosexuality codes, also illustrated by the publicity film directed by Jean-Baptiste Mondino and inspired by the esthetics of the retro Casablanca movie.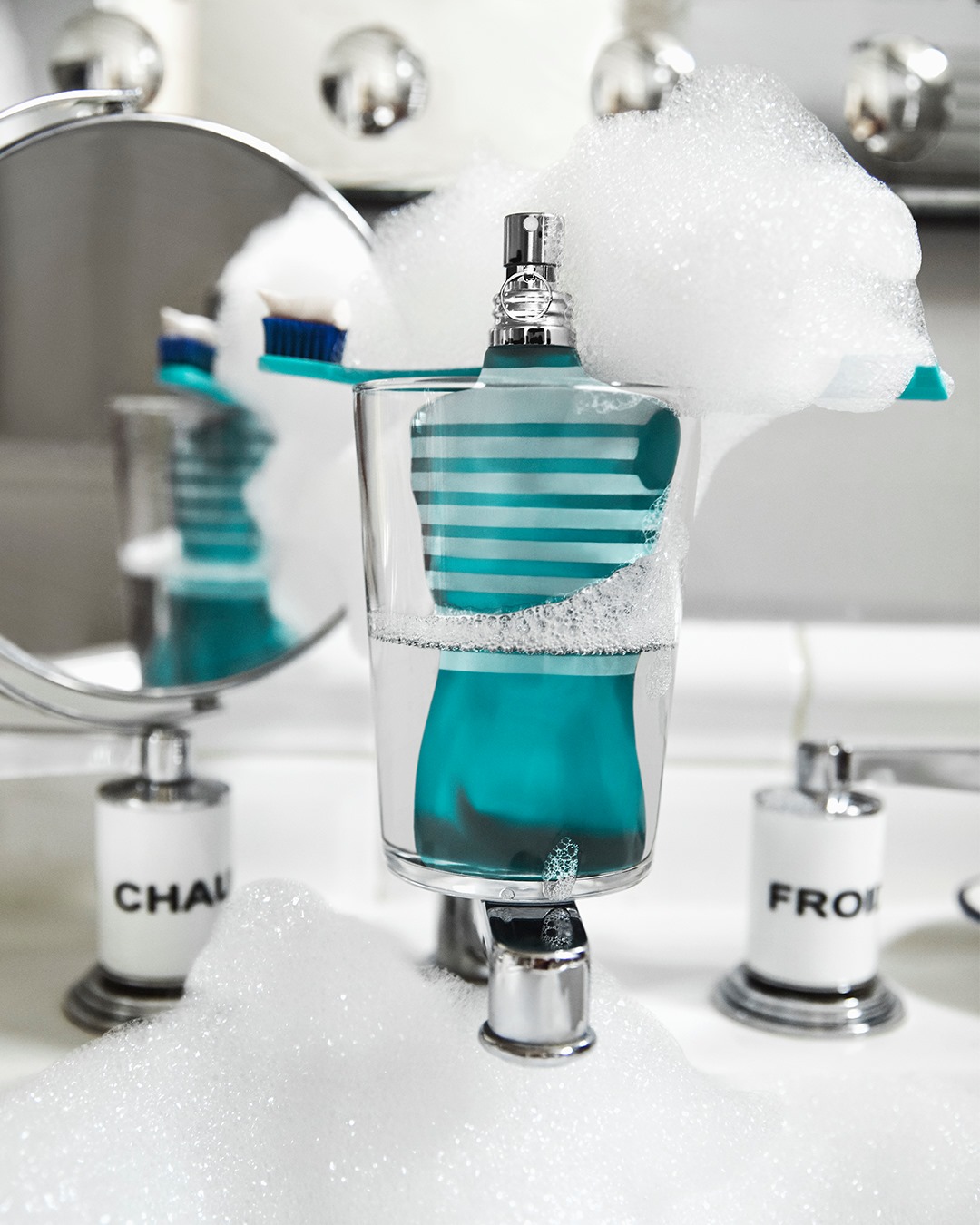 The result? This fragrance became so much anchored in the olfactory collective imaginary, that in 2003, Le Mâle reached the number one rank in men's perfumes sales, in Europe, dethroning Eau Sauvage by Dior, which has led souls for forty years. In the same year, and to honor this prowess, Jean-Paul Gaultier launched, still under the same Le Mâle stamp, a related range, called Tout Beau Tout Propre, including, in addition to perfume, a bunch of hygiene products dedicated to men, and even makeup (kohl, marker for nails and even lightly pigmented lip balm).
Furthermore, from 2007, Le Mâle also went available within a new version, baptized La Fleur du Mâle (a intended pun inspired by the illustrious Baudelaire's Les Fleurs du Mâle poetry book), reviving a part of its predecessor's scented notes, as well as its bottle's shape, but this time in a white dress (photo credits: Gorka Postigo Studio).
More information on the official website.