Travel into the scented galaxy of French Home Fragrance!
13 min read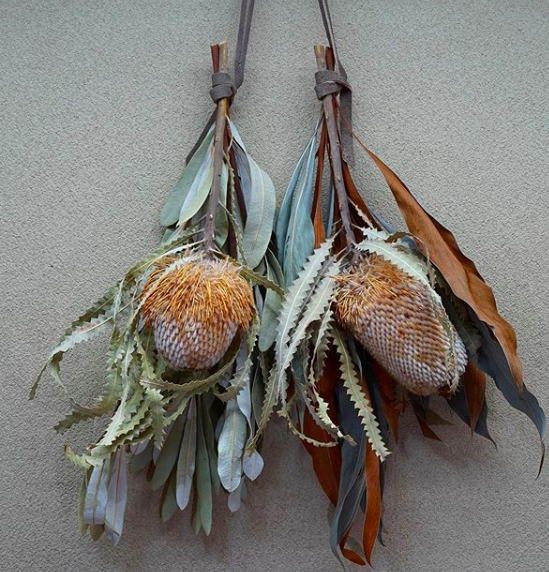 Accompanied by a well-chosen home fragrance, your home would become a place of uninterrupted rest. In this topic, we suggest you some French home fragrances, prone to create a durable smooth atmosphere in your place, full of relaxation and calm. Regardless of season or temperature, these items were imagined by many olfactory adventurers, in order to improve your mood or to emphasize any random weather condition.
Notwithstanding that some home fragrances excel in hiding bad smells, whether coming from the kitchen or animals, others are suitable for offices. Take a couple of time to explore these products, of all shapes and sizes, able to amaze your inner senses and therefore create a delicate and pampering atmosphere, at any time (photo credits: Carrière Frères & The Landscapers Japan). By Alex Lery
---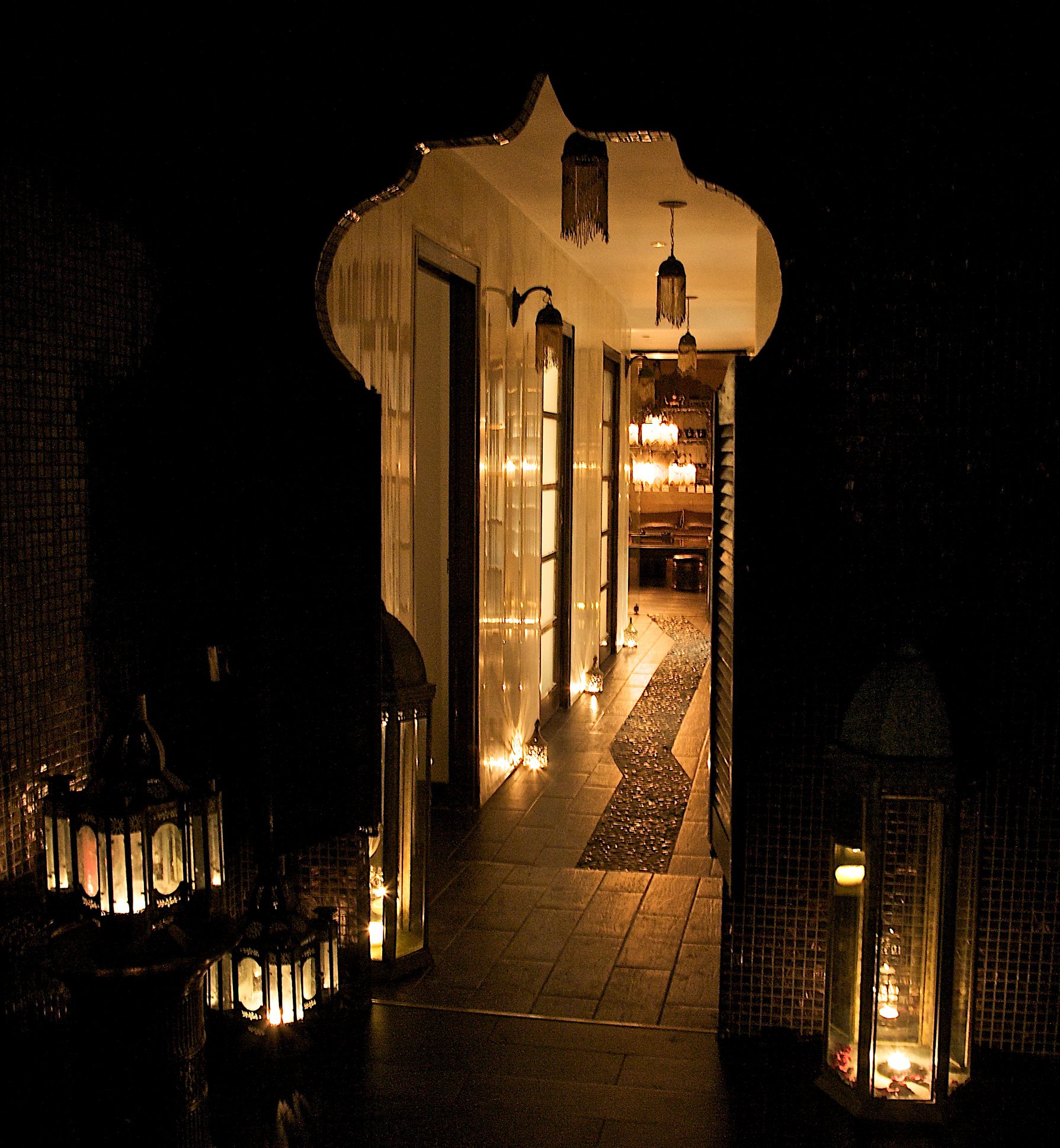 As we can travel hardly those days, we invite you to discover the oriental concept of La Sultane de Saba which is based on ancient and precious beauty rituals, traditionally acclaimed by women, mostly in Middle East. Those technics were luckily transmitted from generation to generation, from mother to daughter. Imagined by the French designer Vanessa Sitbon who wished to transmit her beauty secrets, coming from the hammam customs, to which her family had a certain cult, notably in their common past in Fez, Morocco. Loyal to her dreams and in memory of her lovely mother, she thus decided to launch, from 1998, the first professional and cosmetic products, dedicated for SPA, inspired by ancestral cultures and her own experience. Furthermore, you would find these beauty rituals, escaped from the mystical Orient, but also from Asia and even elsewhere, La Sultane de Saba offers several ranges of products, each based on a unique and magical authenticity.
Thus, through genuine and original products, entirely Made in France, tending to cover as many needs as possible of everyone, from the available body treatments until a wide range of interior fragrances, you may undoubtedly be enchanted by a large palette, dazzling with oriental scents and colors (photo credits: La Sultane de Saba).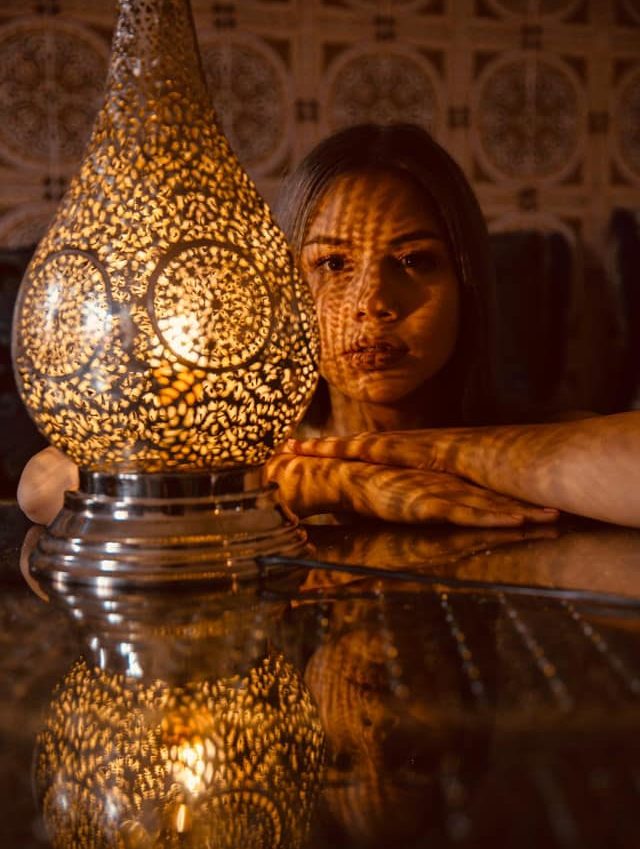 In fact, La Sultane de Saba strives to source the most qualitative rare ingredients, coming from all around the world, in order to compose its various collections. All while keeping a specific concern regarding the respect for environment, in particular by adhering to strict laboratory guidelines, notably excluding any recourse to paraben, test on animals nor of course without any animal contents, in addition to an exhaustive respect of ISO certified hygiene and quality standards. Meanwhile, the glasses used for bottling come from a high-end sector and are composed of 90% recyclable glass.
In an other way, La Sultane de Saba is pleased to announce that all of their contracted beauticians and masseuses have undergone a training, in oriental hair removal and hammam rituals, conforming to pure ancestral traditions, committing typical techniques. In addition, all these therapists have obtained a diploma, from the famous WAT PHO school, in Bangkok, combined with the other different types of massages practiced in the SPAs.
Moreover, La Sultane de Saba proposes her own SPA in Western Paris (oriental hammam, Thai massage, Ayurvedic treatment) and quality products (scented shea butter, amber sandalwood candles, organic argan oil, carrot oil, oud wood perfume, black Moroccan soap, exfoliation treatment, kobido facial treatment, aloe vera moisturizers…).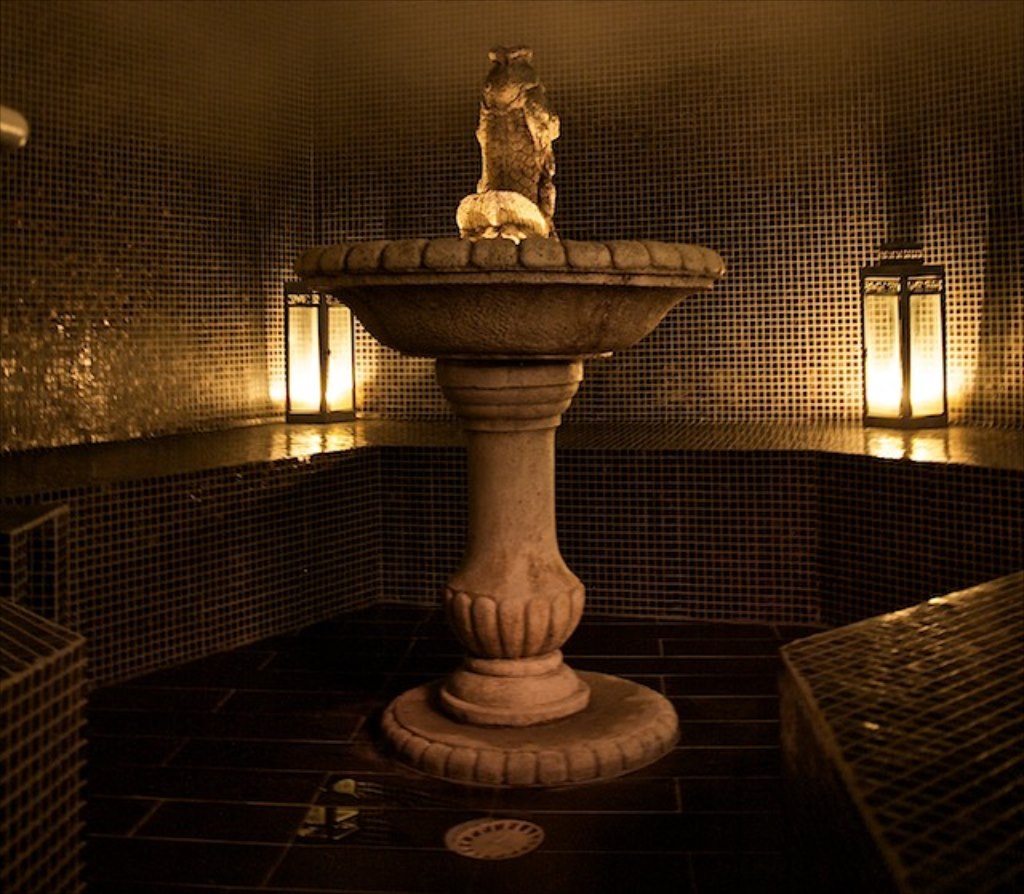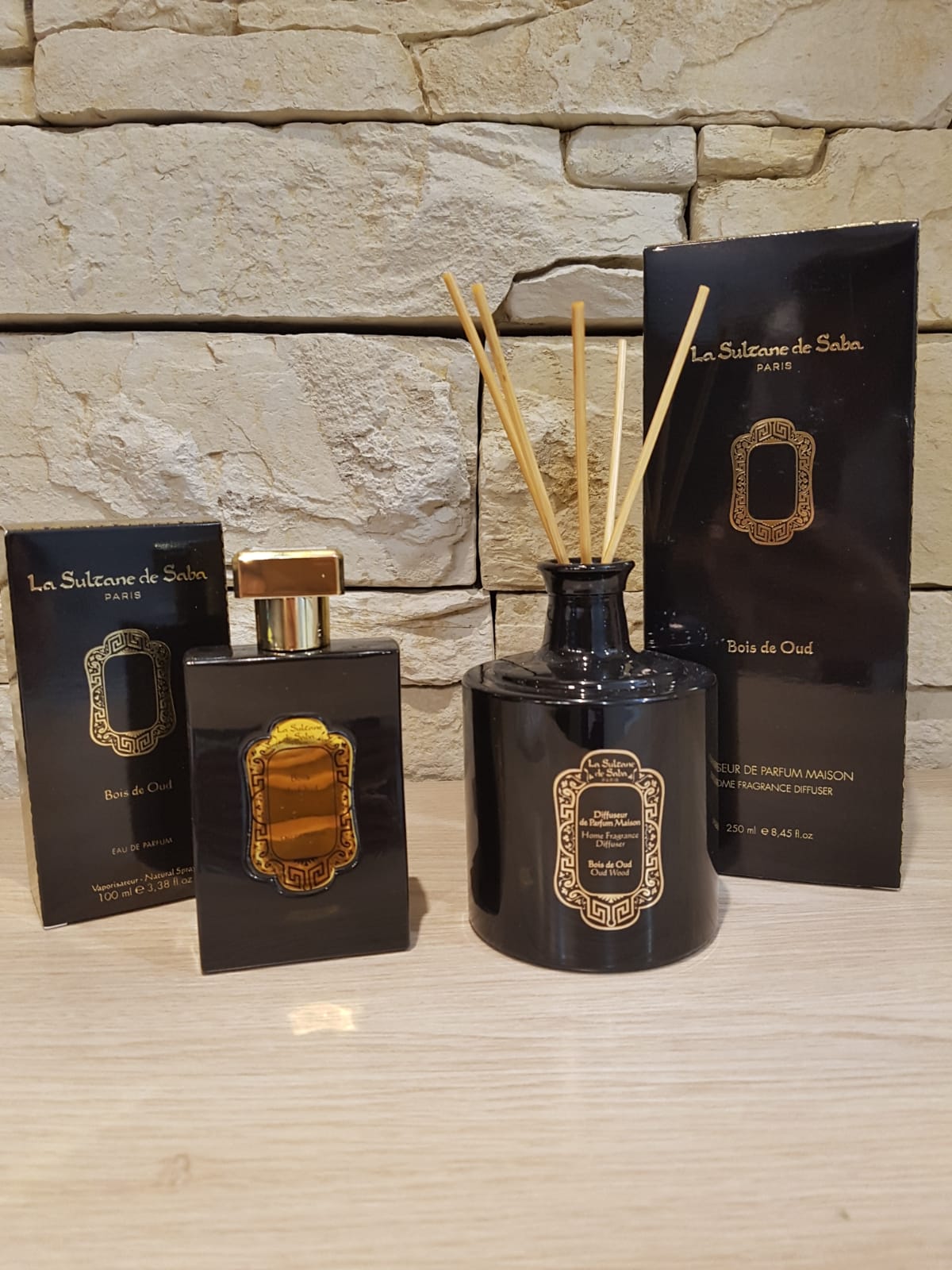 Indeed, through the selection of more than 20 different perfumes, it is certain that La Sultane de Saba aims to encourage you to escape from your daily duties and explore distant horizons, by directing you towards sun-drenched traditions, where body and mind may be able to rediscover the real essences of relaxation and well-being.
Thereafter, the unique home fragrances collection offered, directly comes from the Bois de Oud original perfume. An amazing blend whose other facets are revealed, an oriental ode devoted to the scents based on this precious wood. Indeed, the essence of oud wood is more expensive than gold, and is often transformed into a singular material enveloping a smoky, racy mystery, very trendy those times. Your home would then be fulfilled with this warm amber and resinous odors, spread by this fragrance diffuser, containing this subtle and seductive composition, present in the Bois de Oud original perfume. This splendid accord would eventually boost a pleasant olfactory breath through your rooms.
Just of interest, even at the time of King Louis XIV's reign, as a small child, had his linen rinsed and scented with oud wood, this rare and precious bark, brought back from the other side of the world. In this case, you may both embalm yourself and your interior, with its spicy and woody odor, emanating from this La Sultane de Saba creation. Thus, you would be certainly seduced by this tribute to oriental culture, as a refined and suave edition, highlighting some of your unsuspected sensations.
On top of that, thanks to the efficient baguettes dispensing this oud wood spirit from the fragrance diffuser, sharing the wake splendors spreading a combination of luxury and sensuality. Format: 200ml / Recommended price: 49,90€.
More information on the official website (cradled with oriental music) and explore their online store or even visit their official beauty center. Find it at La Sultane de Saba / 78 rue Boissière, 75016 Paris (France) / Tel: 00 33 (0)1 45 00 00 40
---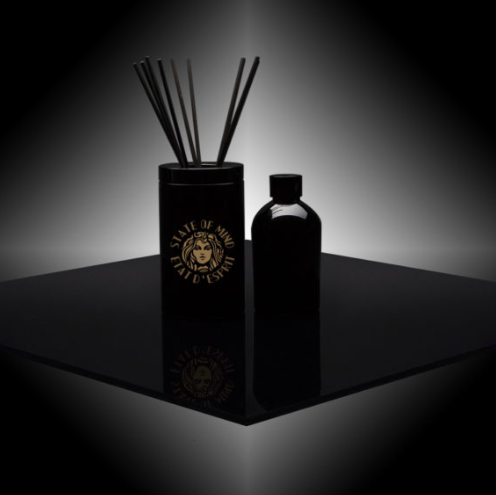 In the same perspective of associations of scents from the same family, you could have had the opportunity to discover some time ago in this article, the premium multiple scented range developed by State Of Mind, in terms of niche perfumes, assorted candles and Grand Crus tea in our previous articles. This time, let's adopt the interior scents imagined by State Of Mind (photos credits: State Of Mind).
Linked to other Made in France realizations, even if their high-end raw materials come from all over the world, this extensive State Of Mind range effectively offers you many olfactory and gustatory surprises through its 12 very distinct universes, all inspired by Art Deco aesthetic, which prevailed in the Roaring Twenties. So you would have the chance, still quite rare these days, to combine your favorite tea with your favorite fragrance. And this, both in all the rooms of your house, thanks to their home fragrances and their scented candles, that we already had a look in this article. Honoring its own wake in any situation is somehow a privilege, like at the occasion in your future external obligations, around a cup of tea or just lying on your bed.
Here again, State of Mind, founded by Catherine Laskine-Balandina, who also initiated an epicurean movement structured around the synesthesia concept; starting from an involuntary association of different sensory modes. Indeed, while tasting your tea you would eventually smell the reminiscent perfumes, and by inhaling the perfumes you could also imagine the authentic State of Mind colors and sensations. While emphasising the intimate connection between senses of smell and taste, the various aromas following a common trajectory, from the puck to finally reach the epithelium of the nasal cavities, thus allow a certain perception inside your olfactory system (as well called retro-olfaction) of the aromatic characteristics, from your random gustatory experiences.
"I thought I heard the light of the moon sing in the woods."
Chateaubriand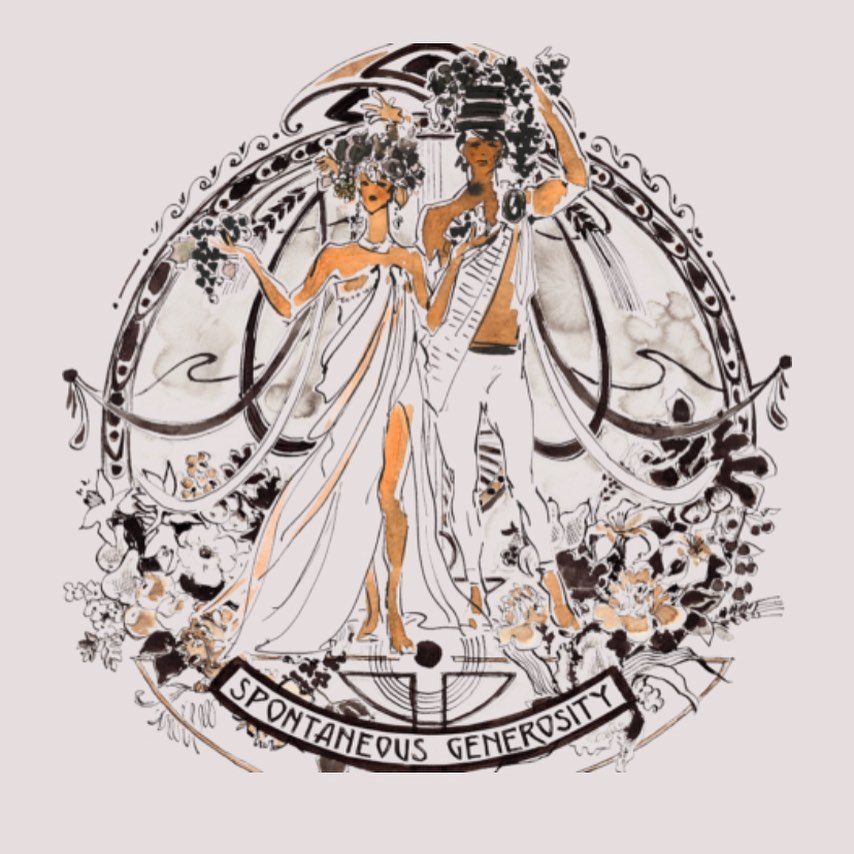 The result is a successful marriage between a house of fine niche perfumes and premium flavored teas. This new olfactory approach aims to reveal a hidden harmony from deep inside anyone, around this philosophy of synesthesia, where you would learn to appreciate tasting your tea combined with your favorite perfume wearing, undoubtedly inviting you to explore a bunch of new unexpected feelings and new accords.
If you have the opportunity to stay informed about the latest news regarding this movement, the State Of Mind team would graciously suggest you new flavors and ways to appreciate their products, in particular through different references (olfactory, gustatory, visual, gestural), as this home fragrance selection can attest it. Directly and namely linked with a specific category, if you enjoy one particular tea or body perfume, then you would be surely happy to smell their identical scent in your place!
In order to magnify your interior atmosphere, you would have a choice between 10 olfactory families.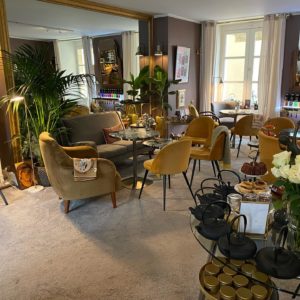 For example, the Spontaneous Generosity family conveys the credo that generous people do not hold the best, but they transform, what is around them, into the best part. Based on this statement, the homemade fragrance diffuser is equipped with its black designed diffusion sticks, and as agreed upon acting as an echo to the associated tea and perfume.
In this Spontaneous Generosity dispenser, you would be amazed by this real touch of exotism and sincere joy shared by this gourmet oriental impression, based on an accord between Velvet rose, benzoin, balsam from Peru, fig, sandalwood and coumarin, among other gladnesses. Once back from your duties, let yourself bewitched by this delicious moment to offer with your personal guardian angel. Capacity 230ml / Recommended price 90€.
More information on the official website, and explore the wide selection of home fragrances on the online store!
In order to combine all of these senses and thus be able to be guided in real within your future choices, do not miss the opening of the State Of Mind showroom, to enjoy a fine moment in a luxurious setting, located: 5 rue du Baillage du Roi, 78000 Versailles, France!
---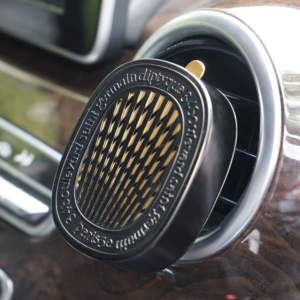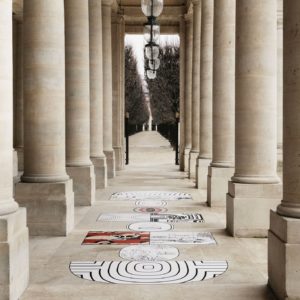 Initially famous for their scented candles, the not so far but so Parisian house of Diptyque has also extended its scented range through a wide selection of perfumes but also home fragrances, pursuing the original spirit of this adventure (photo credits: Diptyque).
For instance, why don't you get tempted by their new car fragrance diffuser? Made in France, this smart and aesthetic tool is dedicated to transform your interior air into a fine perfumed atmosphere.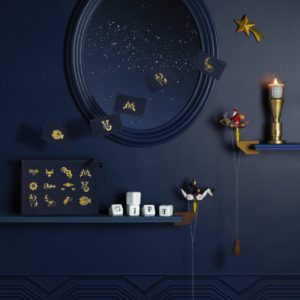 Indeed, this car fragrance diffuser clips very easily to your car's ventilation structure, located on the dashboard. Simply attach it to the ventilation grid to instantly diffuse, during your journey, the fresh and distinguishable notes of Diptyque fragrances overflowing your vehicle. As a modulable device, you can insert the fragrance of your choice, thanks to several small capsules that you can also use with the home Diptyque Electric Diffuser which was launched a few years ago.
With a simple clip, you can add one of the 7 fragrances and your diffuser will work on its own, starring those different flavors: Berries, Amber, Fig tree, Roses, Orange Blossom, Ginger and even the mythical 34.
On top of that, the other advantage of the Diptyque car diffuser is that you can adjust its intensity with which would then easily diffuse the scent you have selected.
More information on their official website, and also find your closest store.
---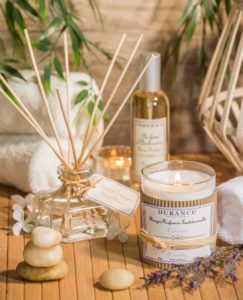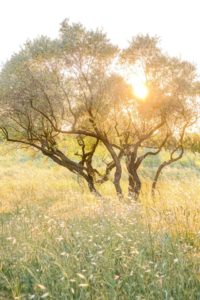 Following our related article about their scented candles, this time we find again the multiple talents expressed by the perfumers collaborating for Durance. Still settled in the shiny Drôme Provençale, revealing to the world the numerous benefits and secrets from a southern territory, either generous by nature and rich within its millenary culture, promoting a certain ancestral know-how and fertile imaginary (photo credits: Durance)
From a smooth swiping of lavender sprigs in the night, the crackling of precious wood fires, along a few rosebuds picked at dawn and even a barefoot walk in the fresh grass… Embodied in different formats, adapted to any taste and personal need, each fragrance tells its own different story.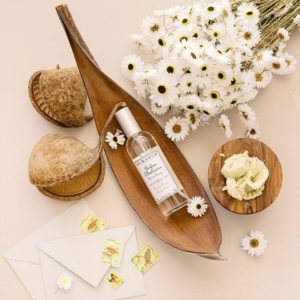 Based on the inspiration of thousand pages extracted from an ideal olfactory library, they can be spread and thus enhance the identity of each room from your place, as an authentic evocative and durable journey, perceptible from every corner of your house.
Therefore, the selection of home fragrances developed by Durance are skillfully able to fulfill a certain decoration touch and bring some life and a very special and perceptible sensory dimension to your place. In order to make these magic side effects possible, why don't you place a scented bouquet in a part of your living-room designing a cosy but discreet atmosphere for several weeks, noticeable at every smell you take… Otherwise, if you suddenly wish to switch your interior ambiance from time to tome, try to spray with the range of home fragrances allowing without delay to create a new flavorful atmosphere at the favor of your favorites sprays, among a huge choice of 30 versions. Don't also forget the perfumes dedicated for your bedroom, in this case the pillow mists can also some sweet olfactory notes, while the scented sachets could delicately perfume your proper wardrobes with your favorite fruity of floral varieties.
More information in the official website, or in the nearest store to your place.
---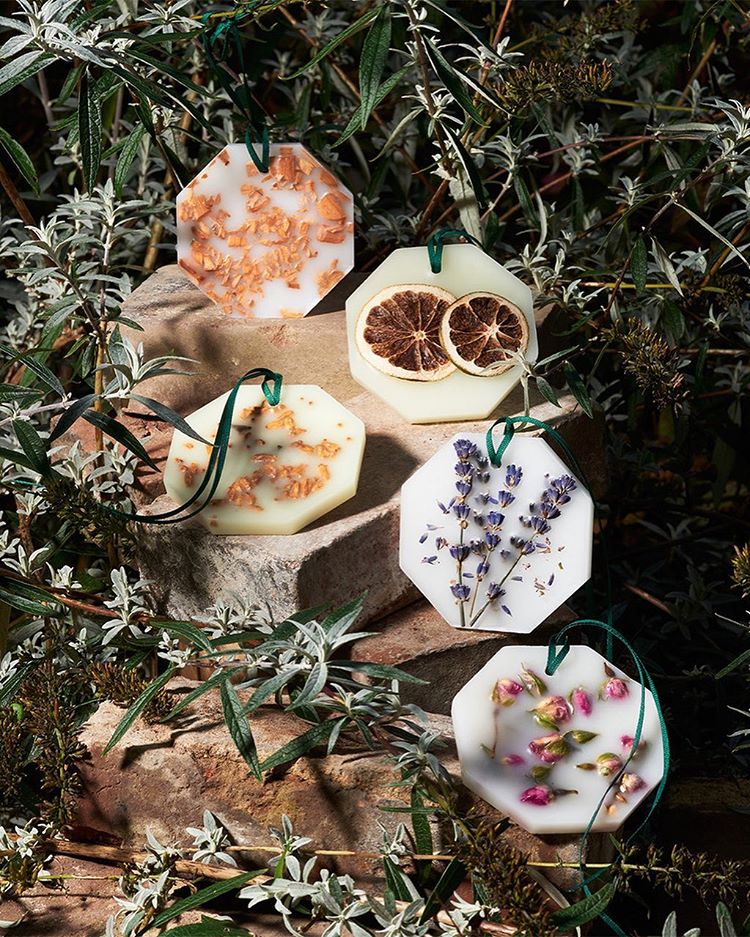 Following our last article about their sweet scented candles, and the continuity of the Royal Wax Manufacture, also presently known as Trudon, small home spaces nowadays experience a revolution, while getting their own scent. Carrière Frères has created a range of botanical palets, to hang in the smallest parts of your house, in order to spread fresh fragrances, and this still in a natural mood! Following the house tradition, each palet is entirely hand-made in the Maison's own ateliers (photo credits: Carrière Frères).
Suspended or simply placed upon a furniture, this new category of octogonal botanical palets is made to perfume your interior's even smallest corners. Respecting their tradition of wax makers, lasting since the 17th and 18th centuries, Carrière Frères botanical palets are handcrafted filled with sustainable flowers, carefully sourced by the French Herboristerie de la Chartreuse. Moreover, as an esthetic detail, admire at their surface, a botanical element has been adorned, recalling one of the 5 fragrances within this wax herbarium. Supposed to diffuse their home fragrance for an expected period of 6 months, these elegant and innovative accessories are waiting to be discovered and hung, thanks to their individual green cotton ribbon.
Dedicated for many tastes, the botanical palets elaborated by Carrière Frères exhale their 5 floral perfumes. Delicately deposited in a delicately poured wax, these new age elements are about to offer their scents, from all parts of the world.
Therefore, make your choice between lavender, Syracuse lemon, cedar, Damascus rose and orange blossom bringing back nature as closely as possible. While contemplating them, it would be a good occasion to learn about the history about those vegetal species. For the orange blossom's case, it was brought back by the Crusaders from the eastern realms, to reach Provence, in the 11th century. It's a fact that you will have much more to discover within these suave and delicate fragrances, also available in other ranges of candles and even room sprays. The charming box of botanical palets contains two palets of the same fragrance, for a recommended price of 36€.
---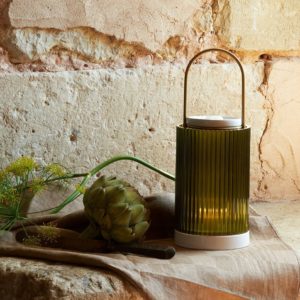 For more wax originality, La Promeneuse is a fine decorative object especially designed in order to diffuse the Cire Trudon essences. This precious decorative object has been imagined by Maison Trudon (whose candles have also been reviewed here) and designed by Pauline Deltour, while revisiting a bunch of noble materials, so dear to Maison Trudon. Among them, we count this artisan fluted glass and aged gold-toned brass (photo credits: Trudon).
After placing a scented camée in the cup and switching on the night candle, you would appreciate an emblematic fragrance of Cire Trudon exuding from this scented wax melting. Indeed, heated from below, La Promeneuse shares the best of her perfumes in every corner of your favorite rooms, broadcasting a discrete gleam of light.
In total, 8 of your preferred perfumes are available and packaged in La Promeneuse box, including 4 veilleuses (warming candle) of 4 identical camées, going through Abd El Kader, Ernesto, Joséphine, La Marquise, Madeleine, Odalisque, Solis Rex and Spiritus Sancti. Recommended price: 250 € / Box of 4 camées: 38 € / Box of 4 veilleuses: 18 €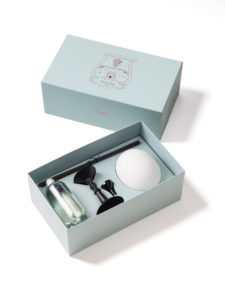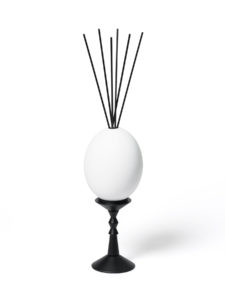 For more fantasy, why don't you adopt the last
Trudon
's own
fragrance diffuser
embodied in an egg? Simply and French baptized
L'Œuf
, this masterpiece is a real
decorative object
, designed to diffuse some already famous
perfumes
, from
Maison Trudon
. Its recipe is simple, after pouring the contents of the bottle into
L'Œuf
, by using the funnel and placing the
sticks
in the cavity, your favorite
fragrance
would make its way by capillarity and spread out after a few hours.
As far as we know,
L'Œuf
is a good way to share some pleasant scented vibes to your environment, for a durable period. Imagined and designed by
Dimitri Smilenko
,
L'Œuf
is composed of unglazed
ceramic
and satin
painted wood
and is available with one these three
best-seller
perfumes:
Ernesto
,
Abd el Kader
and
Cyrnos
.
Recommended price: 290 € (including one perfume, or any other 300ml perfume to refill and its set of sticks: 70 €).


More information on the official
website
.
---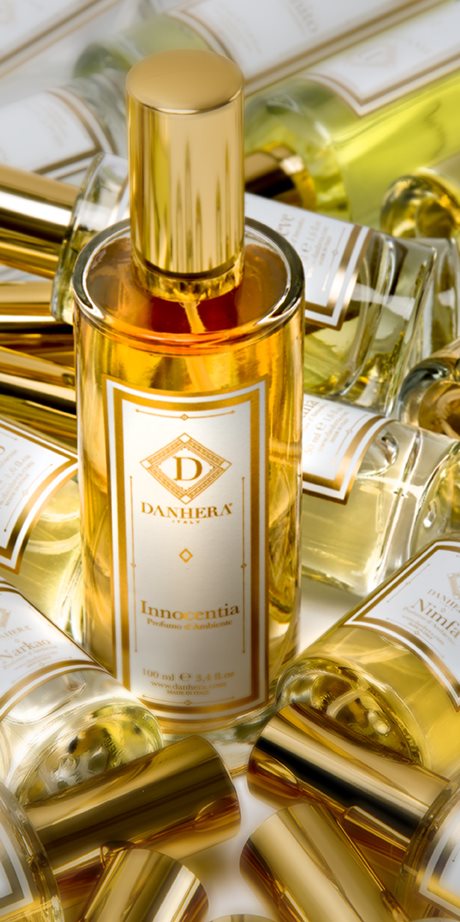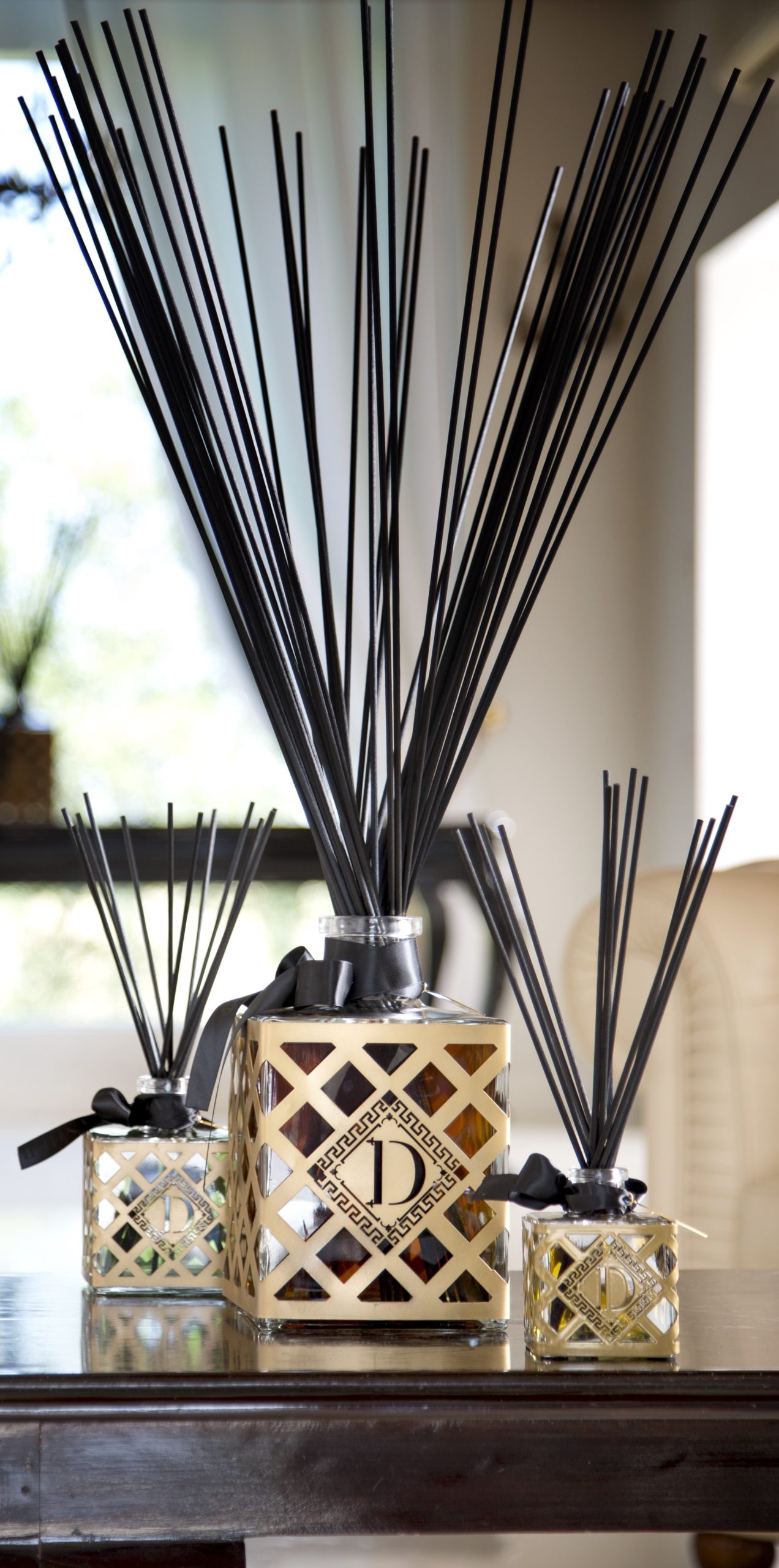 Recently fresh off to France, Danhera was created in 2014, in Italy, in the bucolic Marche region, by a creative team rich of 30 years of industrial experience. Thus, a passion for the world of perfumery and well-being developed to create real olfactory artworks, notably combining science, design and lifestyle references, around a selection of rare and precious ingredients (photo credits: Danhera).
Otherwise, you would be able to discover in their Paris showroom their extended collection of home fragrances, which would be able to captivate your interior and your visitors, like the goddess Hera, sovereign of Olympus, honored here by a name's tribute!
Therefore, Danhera conveys its own vision of luxury centering on well-being, by merging different universes transformed into an anthology of noble raw materials and scientific innovations, reflecting a selection of natural ingredients, in order to offer to your place a personalized olfactory signature.
In this way, you are offered through this Luxury Interior Fragrances selection, a sensory journey through four original collections. Indeed, this range of premium home fragrances has been designed by Italian artisans with an authentic recognized expertise.
For your information, the whole process of manufacturing products is developed in the north-eastern Italian regions, such as Veneto, passing through the Emilia-Romagna and of course in the Marche region.
In the end, you would notably find different scented creations from here and elsewhere, able to enliven your senses. A good reason to be proud to store them in your living room or in your bedroom, since these magnified bottles are decorated with a certain neat design, enough to complete your interior decoration and even distill over time some elegance.
On top of that, these Danhera's own Luxury Interior Fragrances pursue an environmental compliance approach, especially since the whole part of their composition is certified natural and without any toxic element.
More information on their official website, and explore their online store.
---