Take a pause in the Motel One and get across the Basel old Town
9 min read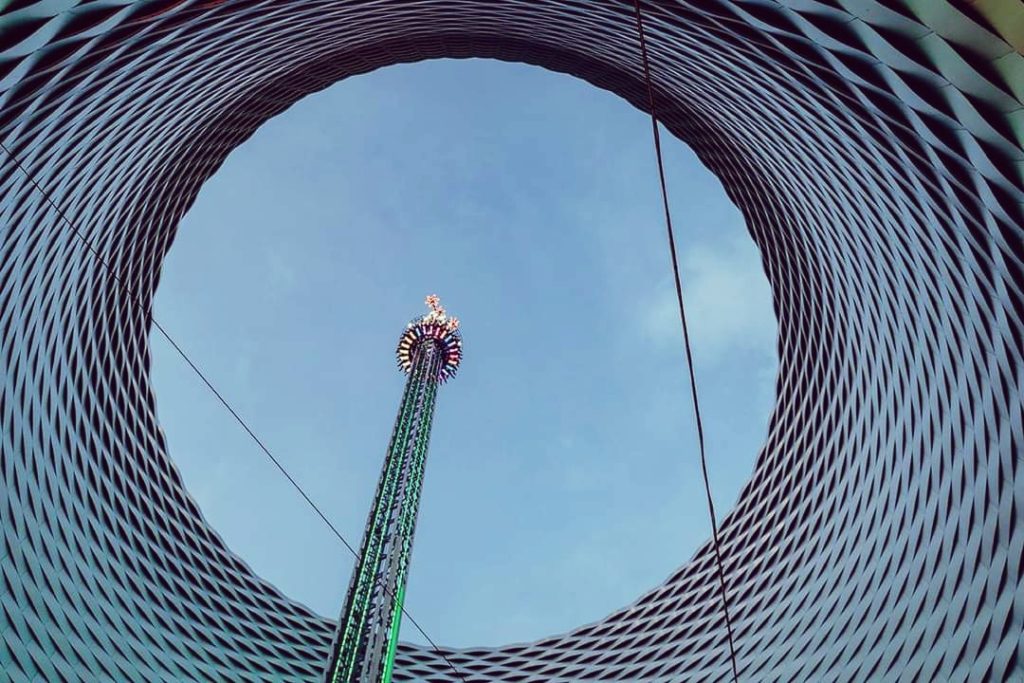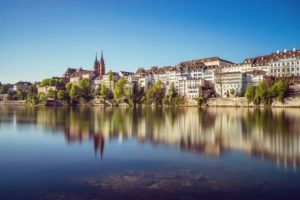 The Swiss city of Basel, which hosts around 200,000 inhabitants, is located in the north-west of Switzerland, where the last Rhine port is accessible to barges. The German-speaking Swiss city shares the border with France (communes of Saint-Louis and Huningue in the Haut-Rhin) and with Germany (Weil am Rhein in the district of Lörrach / Bade-Wurtemberg). The city stretches on both banks of the Rhine which forms a bend there to go towards the Rhine ditch, which extends northwards between the Vosges and the Black Forest.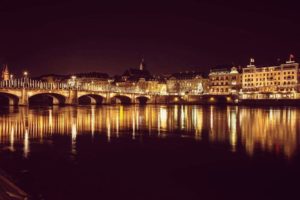 The city of Basel is mentioned for the first time in a document from 374. Moreover, this is where the Celts tribe settled there in the Bronze Age, and then the Romans developed Basel into an important commercial and prosperous city. As a matter of fact, this city mainly owed its economic prosperity to silk weaving, then to the art of dyeing. A certain artistic and handicraft tradition that surely found the source of the recent art scene, mainly represented by the international contemporary art fair of Art Basel. Along these, other economic pillars would have eventually as well arisen to a flourishing chemical and pharmaceutical industry.
Indeed, Basel is an important logistics platform for the Swiss economy, thanks to its Rhine ports connecting to the marine highways, added by the EuroAirport, as an essential hub for import/export. On top of that, this hub has been enriched with very frequented national SBB station, passed by its German and French colleagues, the Badischer Bahnhof and Basel SNCF, both important nodes for the transport of people and freight (photo credits: Basel Tourism). By HP
---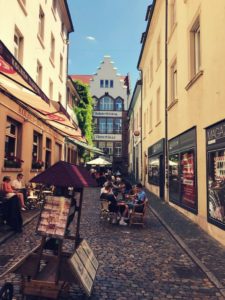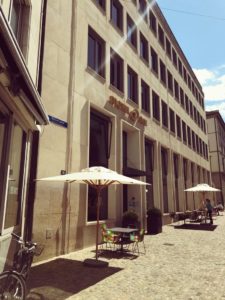 In order to deeply dive into this rich community, find a proper location, nestled in the historical center, take the chance to spend some time in the Motel One, situated in Basel.
A surprising urban hotel, which is an excellent starting point to discover these spots offered from the most beautiful walks through this city, from gastronomic high places to a couple of worth sites, dating back more than two millenaries, passing by the famous Botanical Garden or the renowned Zoo which houses more than 7,000 animals of 628 species.
A right attachment point for this subsidiary of a German hospitality group, as well present in Munich, Berlin and Hamburg to Prague, Brussels, Barcelona and Paris, via London, Manchester, Vienna and Salzburg.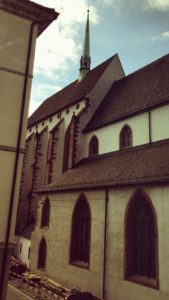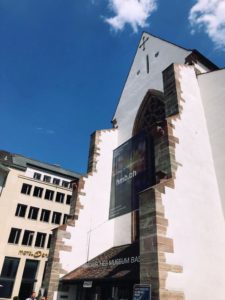 Here, its concept offers a premium but affordable journey, in a very neat setting and a very central position in the city. Thus, as said earlier, this typical post-war styled edifice is located in the heart of the old town of Basel.
Indeed, the Basel Cathedral (really baptized Basler Münster), the Town Hall and the famous Peterplatz are situated nearby, so is the central railway station (also known as the Hauptbahnhof) and its Messeplatz, then quickly reachable, as well as 10 km from the Bâle-Mulhouse-Freiburg International Airport, as a suitable place to enjoy this cosmopolitan city rich in diversity.
As you can see, it's a real compromise comparing to this surroundings full of history, in this islet of modernity, you may admire a slew of design and artistic objects, especially in the entrance hall. This is where stands the reception, open 24 hours a day, where you would be quickly and friendly welcomed (photo credits: HP).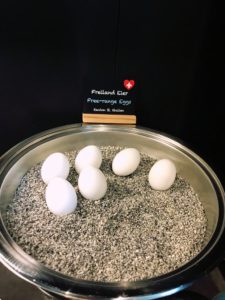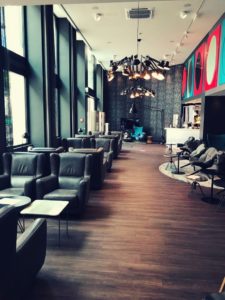 Along the
cocktail bar
, able to ravish all kind of
nightlife
lovers, thanks to its illuminated frames showcasing a line of exposed bottles, with some style. Moreover, this
bar
offers a lot of space, light in a
contemporary
design, completed with a friendly and professional service. In case of fair weather, you are invited to sit in the quiet
terrace
overlooking a
pedestrian
street, giving you some time to prepare your itinerary, while having little
cocktail
between two visits.
As far as we know, the recent decoration efforts have been operated and particularly considered through a unique design, specific to the hotel. That's why, these different spaces have been personalized thanks to the inspired works of various international artists and fine furniture designers, including B&B Italia, Baxtern Fritz Hansen, Jan Kath or Moroso (photo credits: Motel One).
Consequently, all the rooms of your second home are furnished with comfortable
box-spring
beds, fitted with soft
Egyptian
cotton linens. Thus, these rooms offer a real spacious and modern environment, from refreshing
organic lemon
shower gel and soft bath towels, until the
air-conditioning
and soundproofed devices to cool the heat of your future
Swiss
nights. You may also ask for a room, equipped with a pleasant
balcony
.
In summary, this is a pleasant
hotel
, enhanced through its range of visible
contemporary
assets, for a competitive price ratio, regarding its trendy decor in the heart of the
old town
.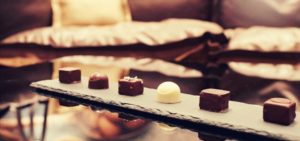 Another high point, comfort and relaxing are two local watchwords, at the rendez-vous of the Motel One. Cherry on the cake, the One Lounge would happily welcome you for a continental breakfast, starring some fresh local products and eventually some authentic Swiss chocolate, in a sophisticated and zen setting, dedicated for a soft morning wake up.
Motel One / Barfüssergasse 16, 4051 Basel (Switzerland) / Phone : +41 61 226 22 00 / More information on the official website.
---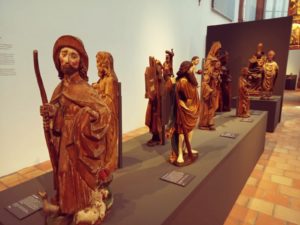 As a transition, once convinced by the central location of this hotel, directly opposite the Basel Historical Museum, opened in 1894 in the former Barfüsserkirche. Thanks to its three outbuildings, this cultural site is regarded as one of the most important cultural history museum in the Upper Rhine region, is highly appreciated by its guests. Its actual mission is to collect, conserve, record and research on objects and artefacts of relevance to our cultural heritage for future generations, tells visitors the story of Basel, and is a place for discourse and engagement with the past, present and future.
Historisches Museum Basel / Barfüsserplatz 7, 4051 Basel, Suisse (Switzerland) / Open from tuesday to sunday, from 10am to 5pm. Phone : +41 61 205 86 00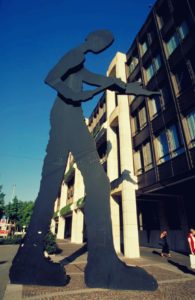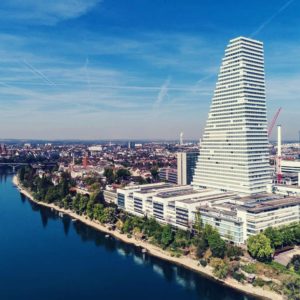 In order to discover this emblematic Swiss arty town, it is usually well known that you better get lost into its environment. But in Basel, undoubtedly inspired by the famous tale of the Petit Poucet, indicating the right paths for visitors.
There are five main circuits to discover Basel, which are indicated by a color. All these tours start and end at the Marktplatz (corner of the Freie Strasse).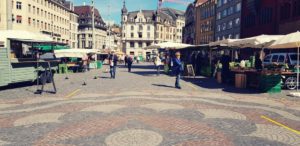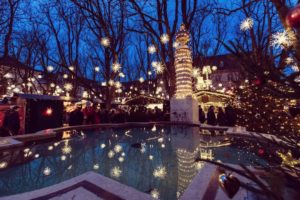 Regarding such a city, where art is everywhere, as attests this sculpture in front of the UBS Bank, whose height has nothing to envy of its tallest Roche neighbor tower.
A good occasion to walk through in front of these giant elements, while following the Erasmus circuit is colored with orange signs, you may follow it for duration of 30 minutes, including some hills. An other option, the Paracelsus circuit is identifiable in a gray form and a winding path, whose length of one hour is obviously dedicated to warned walkers, due to its many stairs and steep passages).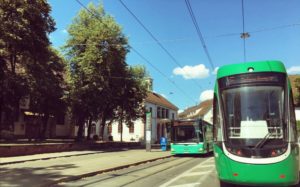 Otherwise, if you prefer less stairs, opt for the Burckhardt circuit and its 45 minutes way in blue color, or opt for the Platter circuit, in the case if you are more into yellow color (for a duration of 45 minutes including few hills and few stairs).
Thereafter, there could be the Holbein circuit with the green color, this promenade is long of about one hour and a half with a few hills and stairs, plus an alternative route accessible to all. All these paths are of course practicable by foot and give you the opportunity to discover the third largest city in Switzerland in an original way.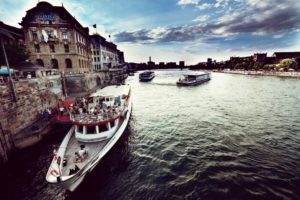 For your information, many of the Basel's major spots are easily accessible, by short distances, while reaching some various attractions of the city center, which are perfectly highlighted with these pedestrian roads. If you feel tired, the air-conditioned tram network connects the different districts of your choice.
Whatever your means of transport (even by swimming, horse coach or by boat), you are invited to meet these genuine shopping conditions, for a great experience. Therefore, fashion and lifestyle enthusiasts would be delighted in the lively pedestrian zone around the Freie Strasse.
There are also luxury brands such as
Bally
,
Hermès
or
Louis Vuitton
, and for sure the rich traditional presence of some famous jewelry players, such as
Bucherer
or
KURZ
. If you're more into original and more confidential finds, your dream would become true through notably tiny charming shops, which would surprise you around the
Spalenberg
, a few steps further. Thus, an alternative way to dive into the prominent local
traditions
, visible everywhere (photo credits: Basel Tourism).
---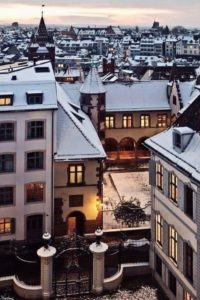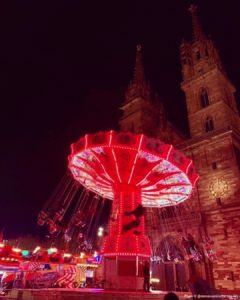 Among the alternative museums or essential places to visit in Basel or its surroundings, we can notably mention some key points. At first sight, do not hesitate to visit the Basel Cathedral, as well called Basel Minster.
A real medieval artwork, originally a Catholic cathedral and today a Reformed Protestant church, whose native cathedral was built between 1019 and 1500 in Roman and Gothic styles. Blessed with a respectable height of 67m, and spoiled with its well-preserved Roman parts, also get the chance to visit the tomb of Erasmus Rotterdam.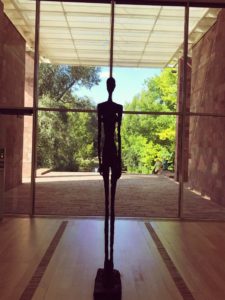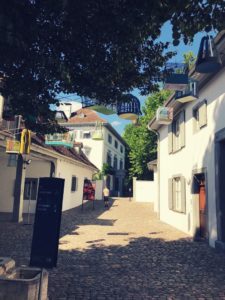 The
Fondation Beyeler
, designed by the
Italian
architect
Renzo Piano
, the
Fondation Beyeler
has been accessible to the public since 1997.
In fact, a total of approximately 250 works by masters of modern art are exhibited and highlight important aspects of this pictorial period, marked by Monet, Cézanne, Van Gogh, Picasso, Warhol, Lichtenstein or Bacon. These paintings are displayed alongside some 25 objects of primitive art from Africa, Oceania and Alaska.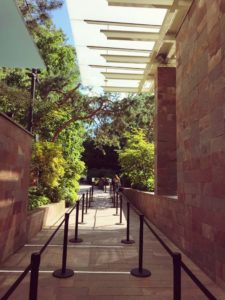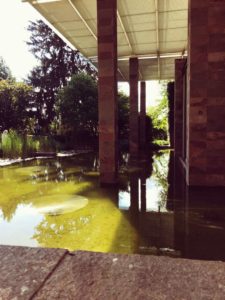 The
2020
key event is undoubtedly the
exhibition
dedicated to the legendary
American
artist
Edward Hopper
. Organized by the
Fondation Beveler
in cooperation with the
Whitney Museum
of
American Art
, located in
New York
, also known as the major repository of
Hopper
's work, this exclusive welcoming act tends to focus on
Hopper
's iconic representations and interpretations of the infinite expanse of
American
landscapes and cityscapes.
As far as we know, to date, this aspect has rarely been highlighted in exhibitions devoted to Edward Hopper, yet it is key to understanding his work and its reception. Thanks to watercolors and oil paintings dating from the 1910s to the 1960s, this exhibition will provide an extensive and exciting overview of the multifaceted nature of Edward Hopper's oeuvre.
Fondation Beyeler / Baselstrasse 101, 4125 Basel (Switzerland) / Open everyday from 10am to 6pm.
---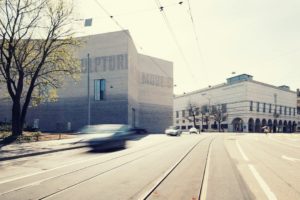 Other suggestions would naturally be the Basel Museum of Fine Arts (Kunstmuseum Basel) proposes the oldest collection of public art, visible in the world, mainly dedicated to painting and drawing masterpieces, realized by the time by a bunch of talented Haut-Rhin artists, between 1400 and 1600, along other pieces from the 19th and 20th century art.
The Tinguely Museum, designed by the Ticinese architect Mario Botta, houses the largest collection of artworks, designed by the surrealist artist Jean Tinguely (1925–1991), one of the most innovative and creative Swiss artists of the 20th century, who was born in Freiburg.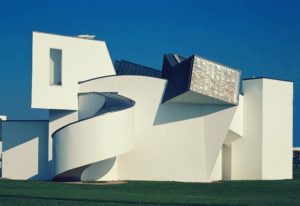 In another vein, the Vitra Design Museum, which is one of the most famous design museums in the world. A possible couple target to associate with the Kunsthalle Basel, a place dedicated to many exhibitions, discussions and reflections on contemporary art.
The Basel Natural History Museum allows its visitors to discover the evolution of mammals, from mammoths to saber-toothed tigers and all kinds of original discoveries.
The Museum der Kulturen Basel is one of the most important ethnographic museums in Europe. Its full collection made of more than 320,000 objects, relating to the forms and phenomena of human lifestyles, is impressive and partly world-renowned.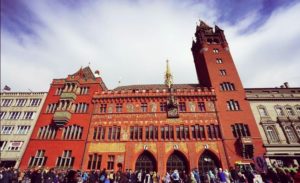 Also don't miss the red Rathaus (Basel Town Hall), a 16th-century building that dominates the Basel market, it both hosts the cantonal parliament meetings and those of the Council of State of the canton of Basel-City, institutions which also manage the city, Basel having no administration of its own.
The building was initially decorated with frescoes painted around 1522 by Hans Holbein the Younger which were lost over time; some still existing fragments are kept in the Basel Art Museum.
The building, as well as the statue of Lucius Munatius Plancus, which adorns it, are listed as Swiss cultural property of national importance.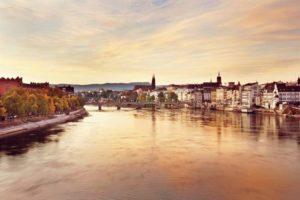 From another period, the Antikenmuseum in Basel presents an exceptional collection of Egyptian, Greek, Italic, Etruscan and Roman artworks.
The presence of the Rhine largely contributes to the charm of Basel. Get on the ferry to change banks from Grossbasel to Kleinbasel. In and around, medieval houses beat the heart of a multicultural neighborhood.
Last but not least, while reaching back the Marktplatz, via the Mittlere Brücke and passing in front of the "Lällekönig", a discret but amusing King statue. Not far from there stands the great outer wall of the city, preserved in its entirety, would get easily offered to your curiosity.