From La Bouitte Hotel and its 3 Michelin stars, explore the Baroque Path in Saint-Martin-de-Belleville
27 min read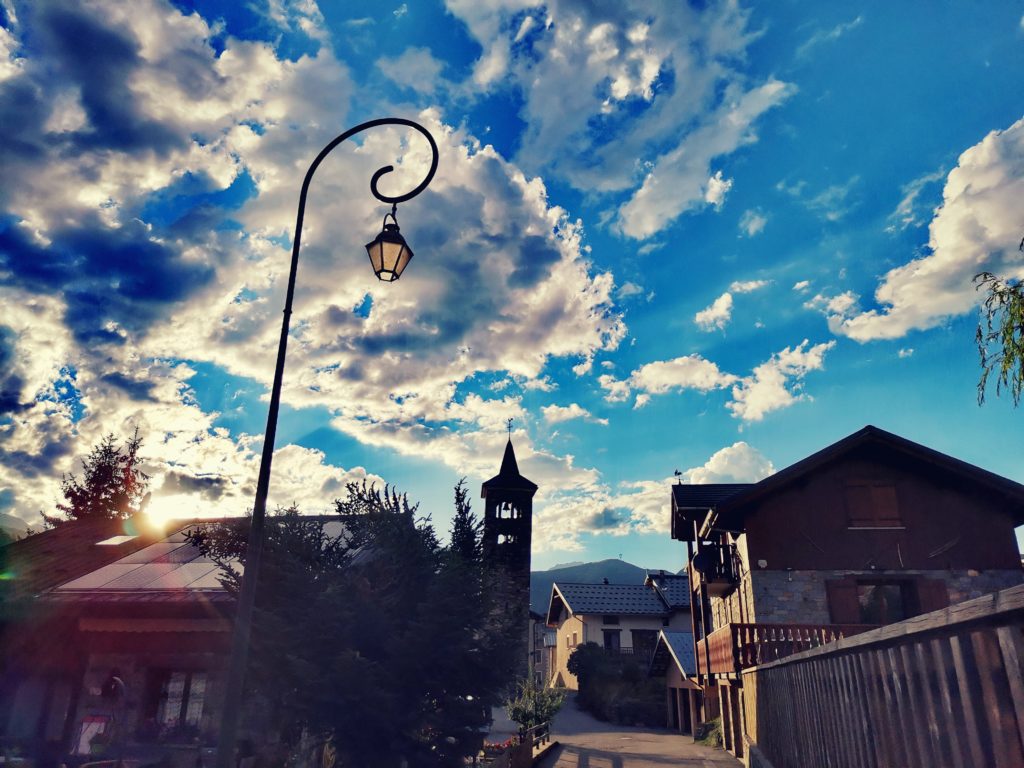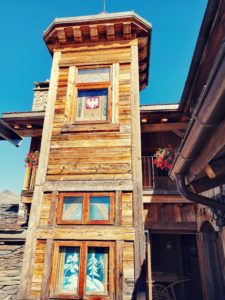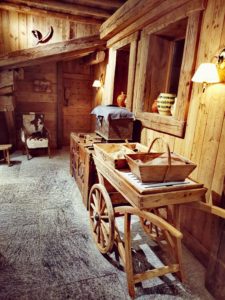 After being the first Savoy establishment ever, to be awarded of these 3 precious stars in from the Michelin Guide, the Relais & Châteaux La Bouitte Hotel, located in Saint Martin de Belleville has just been in 2020, granted of another deserving prize, the Entreprise du Patrimoine Vivant (EPV) label.
This label aims to recompense a couple of emblematic French companies, which do their best to share their traditions' heritage throughout the World, while keeping a certain attachment to their territory. Especially associated with a region, where traditions, creativity and innovation come together. Indeed, this is a real mark of recognition, attributed by the Institut National des Métiers d'Art (INMA), with a specific recognition towards these national structures paying many efforts in terms of promotion of artisanal or industrial know-how of excellence, along the passion of an entire team or family.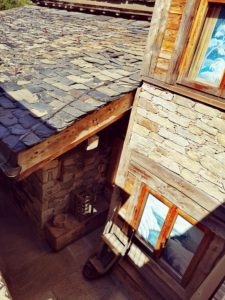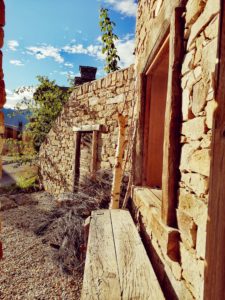 Thus, this previous concern is really the case here since La Bouitte Hotel is an authentic family affair, started in 1976 by René Meilleur, a true native from Savoy. Also an autodidact, like his son Maxime who joined him in 1996, they became an inseparable and fusional duo. Strong of this symbiosis, they developed a concept around premium gastronomy and hospitality, in order to publicize a certain Alpine lifestyle and more precisely an ancestral Savoyard way of life. A concept also honored by the Grandes Tables du Monde association.
Furthermore, this scope extends from the picturesque pastures and hamlets of Saint-Martin-de-Belleville until the glaciers of the Vanoise, the duet of cultural and culinary conductors are glad to show their inspiration from the mountains, pastures, rivers and even high-altitude lakes, forming a succession of breathtaking landscapes.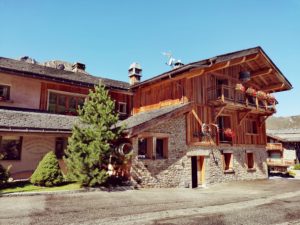 It's not anymore a secret that once you immerse yourself into La Bouitte, you feel the spirit of a bygone time, when villagers endured many months of winter and a complex land to cultivate but enjoyed life in the mean time, expressly thanks to the power of their social traditions. If you get along among these several typical villages around this Belleville Valley, at the gates of the Vanoise Park, you would know more about this rich artisanal legacy, left by the ancestral practices, and especially the Baroque art. This style needs to be illustrated with the nearby Notre-Dame de la Vie sanctuary, one of the 36 churches and chapels in the valley which in the 17th and 18th centuries were adorned in this Baroque style. Thus, we invite you in a guided visit in La Bouitte Hotel at first sight and then an introduction into the local folklore. Don't also miss our videos at the end of the article. By Alex Plato
---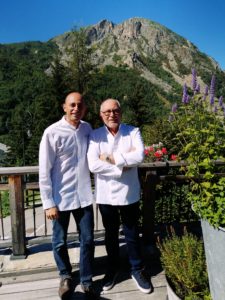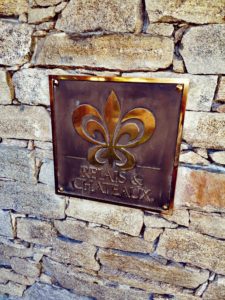 Nestled in the heart of the so colorful Baroque routes of Savoy, and more precisely in the hamlet of Saint Marcel, on the heights of Saint Martin de Belleville, the La Bouitte Hotel opens its doors to you, summer and winter. Indeed, this small house (literal translation from the Savoyard language) has grown significantly since its early days in 1976, when René Meilleur took the challenge of opening his first restaurant in this typically Savoyard house, filled with wood and local stones. A first test strip at the time around typical mountain specialties at the time, like fondues and other typical culinary celebrations (photo credits: Alex Plato).
Indeed, starting from this statement, René Meilleur decided after a diner in 1981, at Paul Bocuse's Michelin restaurant, to upgrade his own establishment. This turning quickly operated in the early 80s and it needed no less than 3 years to reach his cruising speed and a regional notoriety, mostly helped by its central location!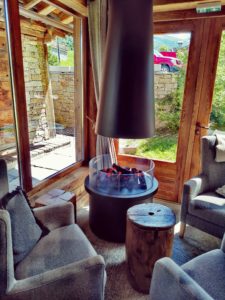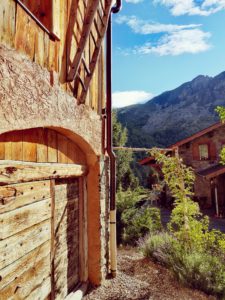 As a matter of fact, La Bouitte Hotel is not in the center of a mainstream ski resort (that could be so common in the Alps) but is easily accessible from the closest train station of Moûtiers and a regional shuttle is also working all year long. Situated at the starting point of the 3 Vallées ski area, notably thanks to a direct cable car, you would have the choice to reach then in twenty minutes, one of the best ski runs of the World! Otherwise, you could ask if the Hotel shuttle may be free to convey you for a specific target, useful in case of heavy snowfall…
Once you have a look around the Hotel and its surrounding hamlets, all belonging to Saint-Martin-de-Belleville, you can realize how much you are privileged to spend some days in this preserved historical environment, under shelter from any mass tourism turmoil.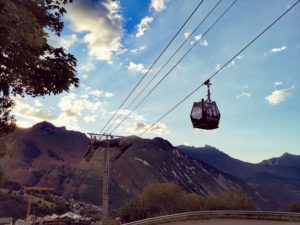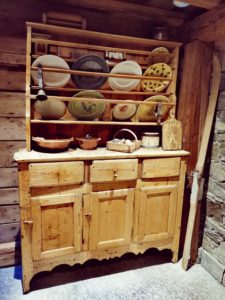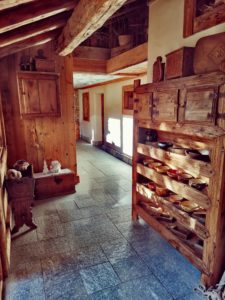 The train moving ahead and keys of success happened quickly after all until their third Michelin star obtained in 2015… Like an "Olympic title" as said Maxime Meilleur who joined his father René in 1996, as rigorous as him, due to his former career of biathlete. Thus, they achieved together to create an international Savoy embassy. A place where any visitor is satisfied to exercise his own curiosity and discover treasures of local popular and decorative arts in and around the walls and ceilings, dating from the 17th century until now.
If you pay attention to these omnipresent details, you would surely recognize a long series of authentic and precious antique furniture, paintings, sculptures, vintage fabrics, and above all the private collections of René Meilleur of ancient pottery and cow cloches (bells). These artworks are disseminated at every corner of the Hotel, only to be offered to your admiration.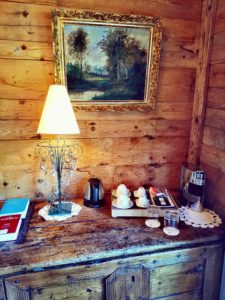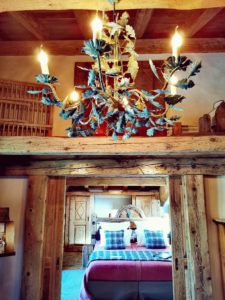 Regarding the 15 rooms available in two reunited wooden chalets, you have an amazing choice between this concentrate of authenticity and Savoyard folk art, along a great comfort homologated by the Relais & Châteaux label. Whatever they hold a balcony or a terrace, the panorama on the Saint-Martin-de-Belleville is ravishing, allowing you to admire this view either by day or night, when the stars cross the sky.
These rooms are all baptized by the name of a woman from the Meilleur family. For instance, the Marie Suite proposes a large surface of 69m² and then may accommodate up to 4 people, thanks to 180cm double bed (possibility of twin beds) and a sofa bed in the living area. Not forgetting the elegant stairs to reach the table set hall, still adorned with local decorative objects selected by the Meilleur family, separated from the room by sliding doors.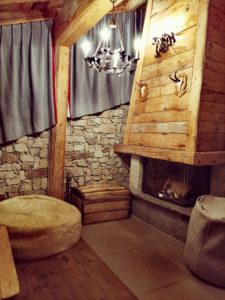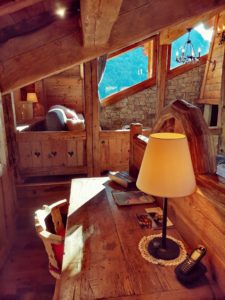 A cozy place to enjoy the welcome tea offered by La Bouitte or some coffee from the high-tech Illy coffee machine (also offered) and maybe plan your next visits with your map spread on the wooden elements! If you go further the main part of this Suite, you would notice a large dressing room nearby an office to let you comfortably work, with the quietude conveyed by some old Savoy furniture and material, possibly closed with its typical woolen curtains.
This luxury experience pursues with the salon and its sofa bad, facing a fireplace, separated from the double bed side with a sculpted balustrade, with love! You can't neither miss the linear collection of vintage cow cloches and the other one about animal trophies, just upon the flat screen TV.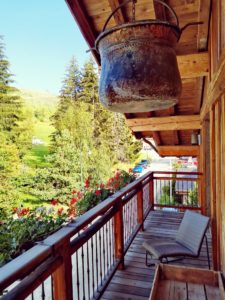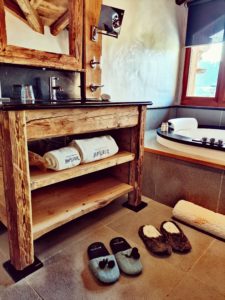 Moreover, a notable bonus, the large bathroom (separated from the toilets) is equipped with heated floor and a long spa bath (to share alone or with someone) and if you have less time, a large walk-in shower. Both of these devices are spoiled with a charming panorama on the Saint-Marcel hamlet, plus two additional two retro and full wooden bathroom furnitures. They stand in front of each other so that two persons can spruce themselves without disturbing the other one, thanks to a large mirror and the home Meilleur Nature cosmetics line (more details later in the Spa section).
If you're more oriented into East, take advantage of the through balcony, bordering this Suite and for sure allowing you to enjoy the morning sun or the starry nights, above the Tarentaise Valley (behind the Maurienne)! Last but not least, your pets are also allowed to sleep with you in a cozy dedicated basket, to ask at the front desk.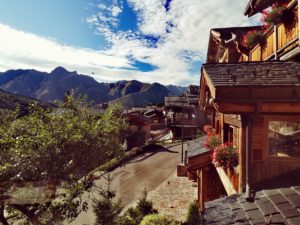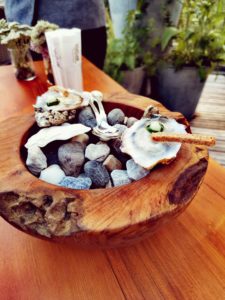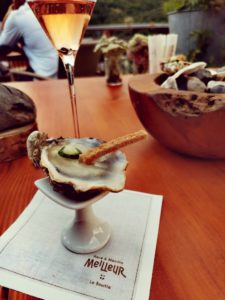 An aperitif before diner? As a proper way to admire this breathtaking panorama on the Mount Cochet, there would be served a fine Champagne Premier Crû Rosé elaborated by Duval Leroy, served in a Zalto flute. This juice exactly matches with the following tasty appetizers, naturally prepared by the Chefs!
Therefore, you could appreciate a trio of jewels, composed a duo made of some crispy mortadella, completed by mustard seed in order to spice up the gribish sauce.
This ensemble is adorned by a Swiss wafer made from cured ham, preserved on hot stones. As a cherry on the cake, two very original of Gillardeau oysters, cradling a smooth sea water veil, and surmounted by a yuzu pearl on watercress coulis.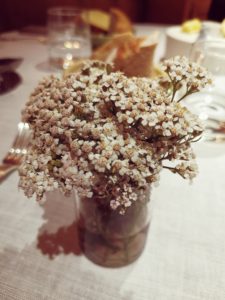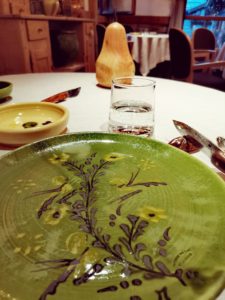 As a traditional starter, discover an original bread, made in the form of organic flour, representing the Savoy cross.
To marry this emblematic piece, three various types of butter are served. The first has been infused with hay, noticeably and gently evaporating in your palate, followed by a semi-cooked butter enriched with a pronounced color and personality, before a final butter stuffed with some serac cheese (also called brocciu in Corsica) which, by its creamy and airy texture, lightens this selection.
This butter needs to be covered with a traditional knife (especially created by the factory of Stéphane Thomas) on one of the different homemade breads, extracted from the cart. In this amazing wooden vehicle, we find mashed potato, corn or even sourdough bread, along a traditional baguette.
Once you found your footing, start your gastronomic ceremony with a bowl of heirloom tomatoes, summer truffle, powered with some yarrow (a local plant only found by Maxime Meilleur), on a bed of burrata and eventually married here with an Euphrasie Cuvée, enriched with some soft Chignin Bergeron variety.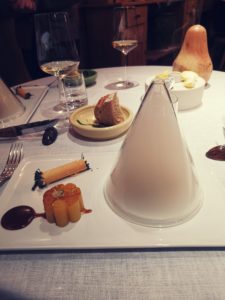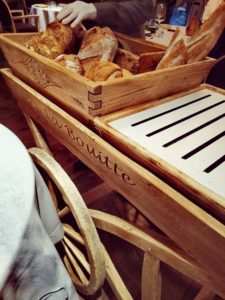 After your choice in the wide menu, offering four discovery formulas, ranging from 169€ for three courses until 335€ for eight courses including cheese, where of course the local inspiration is brought to the fore.
For instance, the real introduction was lead with the Lo Corti (a translation of "small garden"), presenting a variety of mini vegetables raised by the expert market gardener Éric Roy, based in Touraine and acclaimed by many famous Chefs. In order to showcase these different unique vegetal species, in miniature format, and with a unique similar taste, a bucket of cut leaves of angluche (sour), whose slightly tangy flavor, was considered a thirst quencher by the Savoyards. To accompany this ensemble, a typical double cream from the Gruyère region, embellished with alibeche and skillfully dosed with a hint of lemon, from Michel Bachès, the master of citrus fruits, located in Perpignan.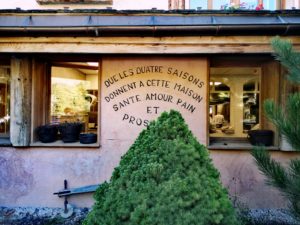 For your information, many of the other vegetables come from the fine selection of Jean-Luc Botti, one of the best workers in France. To find also in the upcoming lacustrine touch with lavaret (or féra), a sort of freshwater whitefish, coming straight from the Lake Bourget. In this case, two pieces arranged like two magnets, seasoned with a butter sauce and Roussette wine from Savoy. Then, another bundle of pickles, once again arriving from the Eric Roy's vegetable garden. All rolled up again with lavaret, this creation reserves a tapered surprise, starring cubes of lemon and tagete (marigold).
Thereafter, a meat dish, mentioning a surprising sweetbread from Stéphane Milleret in Chambéry, smoked with beech in a cloche, paired with a rosette composed of agria potatoes and arna bacon from Aosta, topped with a bunch of garlic scapes. The explicit touch is accompanied by a Saint-Peray, a Long Version white wine, developed by François Villard, in Ardèche.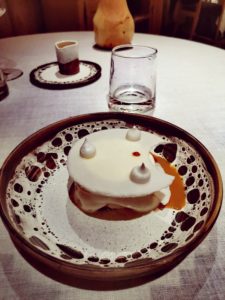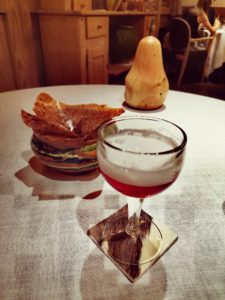 In between, a sort of "Savoyard hole" (like the famous trou Normand), prepared in order to prepare the taste buds for sweet treats. Thus, a very light and fruity plum water, brewed like a beer and an emulsion, perfectly accompanied by a plum crunch.
Finally, a very surprising dessert… baptized "Le Lait Dans Tous Ses États" (The Milk), another essential asset of this House. A surprising and as well aesthetic structure, for a completely dairy sweetness, revisited in all its forms. In particular through a frosted tile with sheep's milk, meringues, surrounding a milk foam mixed with milk ice cream, and the ultimate sweet note… a milk jam coulis, cooked like a caramel.
On top of that, don't miss the regular wine tasting evenings, organized throughout all seasons. They are definitely a real opportunity to meet talented winegrowers and their creations, while exploring an original tailored menu, offered by our two Chefs.
In summary, a gourmet palette of many senses to discover and even in the kitchens, if you ask for a quick visit! Prior a more intimacy moment with an herbal tisane, freshly picked up from the garden and the mountain by Maxime Meilleur, to enjoy close to the artificial firehouse, in the salon and close to a peasant loggia. Thus, no risk for the kids to burn themselves, whereas they should have a deeper taste on the Cruche, a typical Savoyard candy to accompany this tisane time, made of butter, wheat and sugar. Once again, you must be amazed by these various homemade sweets proposed on this original wooden low tables, of orange blossom flavored mushrooms, along Savoyard and mellow rissoles, or pine tree flavored chocolate served in a pine cone shape. At least, you would be ready to digest in the nearby cinema hall, full of animal skins and comfortable sofas.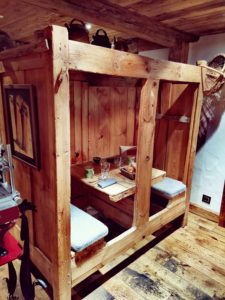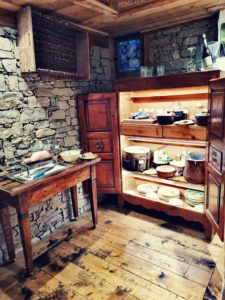 The day after, take some time for the shepherd breakfast served from 8 a.m. to 10 a.m. in the breakfast room in the form of a buffet, one of these two cozy rooms are overlooking the Spa and its pool!
And the least that we can say it's that this buffet is originally spread on nice ancestral furniture, along another antique curiosity, an intimate cabinet where you could spend a private romantic moment.. A strategic position to enjoy the variety offered, straight from the imagination of the Meilleur Chefs! A selection of all kind of local dairy products, along homemade granola, porridge, different kinds of cereals, smoothies, charcuterie and pastries, made by the head of the restaurant, with original cakes changing every day (fruits or rose praline pies). If you feel like a brunch mood, you would appreciate the Gillardeau oysters, freshly arrived from Oleron Island, to mix with smoked salmon, vegetable salad and eventually a glass of Savoy white wine.
Breakfast costs 39€ per adult and 21€ for children under 10 years old, a continental breakfast may as well be served in your room for a price of 49€ per adult and 27€ for children under 10 years old. Cherry on the cake, when you're leaving the Hotel, a small attention would be offered to you, namely a bottle of water and a homemade pastry, so that you spend a pleasant trip back home!
More information on booking the Restaurant, the Spa and the Hotel on the official website.
Hotel La Bouitte, hameau de St-Marcel, 73440 Saint-Martin-de-Belleville (France) / Phone: 00 33 (0)4 79 08 96 77. Open until September 27 and then from December 5, 2020 to April 25, 2021.
---
Looking for a more affordable diner but still with quality ingredients? We recommend you the Simple & Meilleur Bistro, still starring recipes by the winning duet and at a few steps away from La Bouitte Hotel! A real experience in a Savoyard atmosphere, decorated with animal skins, raw stones and prominent wooden pieces.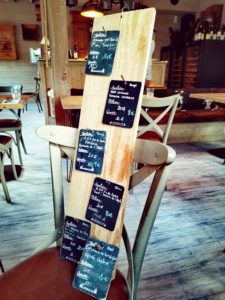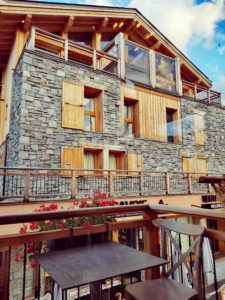 Indeed, in order to complete your gastronomic experience of the Meilleur philosophy, we invite you to take a seat at this urban address, still located in Saint-Martin-de-Belleville and giving the opportunity for a picturesque walk on the mountainside and on the Baroque paths (more details about it later on).
Nestled in the middle of a small square located in the new district of Saint-Martin-de-Belleville, the aptly named Simple & Meilleur is the bistronomic mountain establishment par excellence.
The Meilleur family thus wished to establish an offer, always gastronomic and of course of quality, while drawing inspiration from the sure values ​​of expertise, which have proven themselves in the starred restaurant. Indeed, we also find here an original menu, mainly tinted with seasonality and as much as possible fed by local products, coming in all transparency from their partnered producers, all displayed in the front page.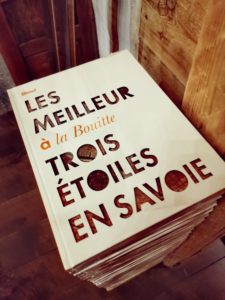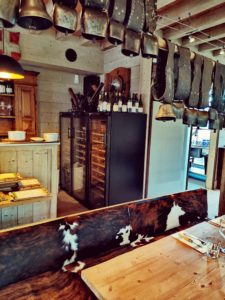 If you have been able to savor the offer of its star-studded counterpart, you will undoubtedly spot some key suppliers, including the famous market gardener Éric Roy. Concretely, a Bib Gourmand Michelin validated menu, regularly renewed, according to the inspiration of the Chefs and naturally the arrivals of surprisingly tasty vegetables.
This summer, you could have enjoyed at first sight, a sweet Charentais melon soup combined with a touch of Muscat, and some Vermouth from Chambéry to bitterly complete the touch of cream.
Then, a local trout fillet and its crunchy peas, drizzled with a smooth Beaufort sauce. All suggested with a Savoy wine, enhanced by some Jacquères grape variety. A truly regional fish specialty, directly from the family fish tank, for those who appreciate the random tonalities from alpine rivers. To finish on a sweet note with an iced dairy dessert and its honey, an eye wink to the original version of Le Lait. Why leaving the place without tasting the homemade alibeche liquor?
Simple & Meilleur restaurant / Place Notre Dame Quartier de Caseblanche, 73440 Saint-Martin-de-Belleville (France) / Open everyday from 8.30am until midnight / Phone : 00 33 (0)4 86 80 02 91
---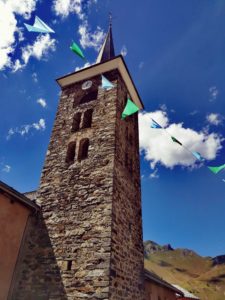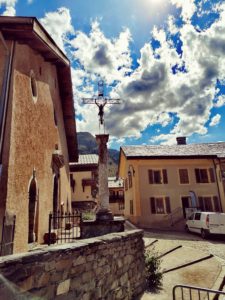 As far as we know, the Savoie region stands on an average altitude of 1500 meters, and for instance, Saint-Martin-de-Belleville is on the same line. This ideal position give to its visitors a direct access to the ski stations of the internationally acclaimed domain of the 3 Valleys, thanks to a direct cable car.
This world biggest ski resort was recently arisen around the winter sports in the 1960s, thanks to an ambitious Plan Neige (Snow Plan) to invite French people to invest in the new born ski stations.
Apart from this side, you may also find an oldest part of this local history, especially illustrated with a pilgrim route following the famous Baroque Route, and also previously the old Roman routes. For your information, just arriving after Classicism, the Baroque style spread throughout Europe, thanks to its theatrical facets.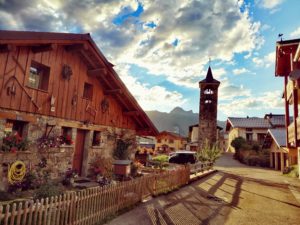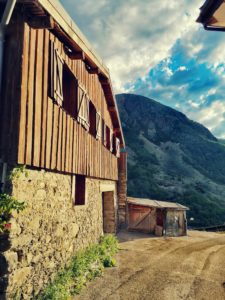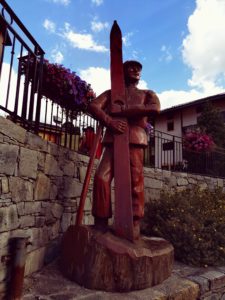 For a larger spectrum, many villages were baptized with the Roman term villae, such as Saint-Martin-de-Belleville, meaning a "beautiful village". Conversely, this charming locality has been trusting for a long time on its traditions, since it had only been connected to electricity from 1951. In the meantime, the consequence was that by the time, many housings were supplied with wood, either used for construction or heating, resulting to a part of these forests were destroyed in the 19th century.
These actions conveyed to a new design of these landscapes. In parallel of that fact, the massively extracted salt, which allowed to preserve food (like many other French salt works) also contributed to change the reliefs of these ecosystems.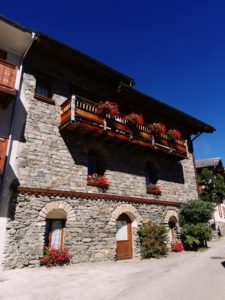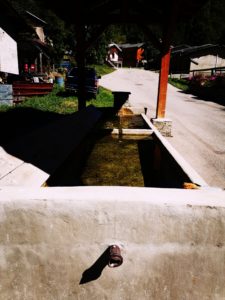 Pursuing this local visit emanating of these natural resources, you could also observe some lauze tiles (or slate), extensively used in the construction and the covering of roofs. While the inhabitants aimed to adapt as much as possible to their living environment, it did not prevent them from maintaining certain rules, such as hiding exposed stones (but nowadays, the trend is to expose them and reproduce traditional coatings).
These different materials were also used to build famous Baroque churches (mainly between 1650 and 1750), mostly financed by the production of cheese and decorated by artists from Piedmont. Thus, a widespread local cheese production was initially instigated by Swiss cheese makers who trained the Savoyards. A productive pedagogy which led to the emergence of Groviera, to define a category of Gruyère cheeses, such as Beaufort, which could wear many variations depending on the season and the grass!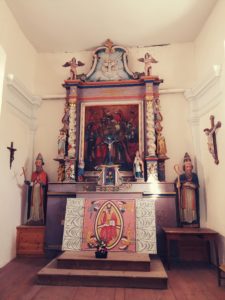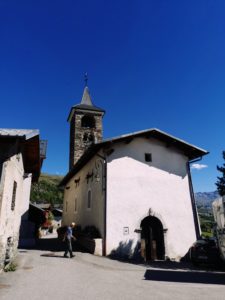 Within these multiple churches and chapels, there are beautiful artworks and beautiful preserved spaces to contemplate, allowing in particular to listen to sacred music, based on organ, viola da gamba or cornet à bouquin.
Indeed, with its twenty-two hamlets, the village of Saint-Martin-de-Belleville counts almost as many religious high points to visit!
A little higher in the hamlet of Saint-Marcel is located the Sanctuary of Notre-Dame-de-la-Vie, built in the 17th century, at the place of a 15th century oratory. On the strength of a recent renovation campaign which lasted 4 years, a rehabilitation which made it possible to highlight the wall of ex-votos, these pictorial scenes warmly thanking the good deeds of the Virgin Mary, and paying particular tribute to the stillborn children of whom baptisms were consecrated in this resplendent place for endless prayers.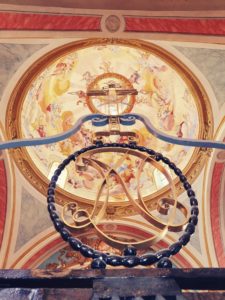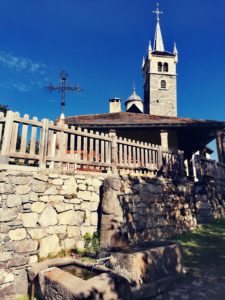 Also admire the various altarpieces, including one by the great Piedmontese artist Jean-Marie Molino, as well as the dome and frescoes realized by Nicolas Oudeard. In addition, this sacred building may be able to accommodate several thousand pilgrims, devoted to Notre-Dame-de-la-Vie, particularly on the dates of August 15th and September 8th.
If you're interested into more cultural guided visits, we invite you to get in touch with the FACIM structure, a foundation aimed to promote and raise awareness about the art and history heritages, through the territories of the high valleys of Savoy. Otherwise, for the Baroque music enthusiasts, you could attend numerous regional festivals, which could even lead you to the Baroque facets of Provence!
Starting from the month of May, the next edition of the Escapades Baroques will be held, followed in summer by the Baroque Festival of the Pays du Mont Blanc, and the itinerary versions of the Tarentaise Baroque Festival and the Valloire Baroque Festival. Later in the season, don't also miss Les Arts Jaillissants happening in Mont Sapey, in Maurienne and the Baroquiales in Sospel.
Chapelle de Notre-Dame-de-la-Vie / Vallée des Belleville, 73440 Les Belleville (France) / Phone : 00 33 (0)4 79 00 20 00
---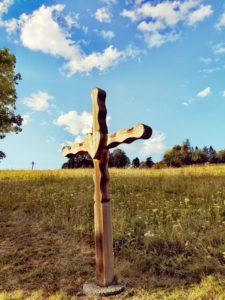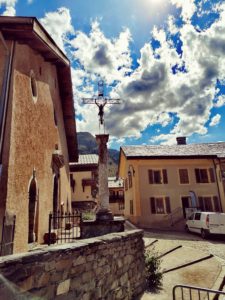 In summary, spread on 20,000 hectares, you could nowadays get along nearly the 20 hamlets composing this village of Saint-Martin-de-Belleville with back in time, different management methods depending on the location. All the more so, taking into account the distances that could be difficult to pass, notably depending on the season, you could understand more the lifestyle of locals. As far as we know, we estimate the human presence for a very long time, approximately since the Roman occupation, and a natural evolution until the recent emergence of the famous nearby Alpine ski resorts of Les Menuires built in 1964, Val Thorens in 1972 and the last cableway in operation since 1983, for Saint-Martin-de-Belleville.
Facilitating these numerous building worksites, the small wooded areas of the environs deforested especially by monks, in order to install pasture and eventually build salt quarries, dedicated for the conservation of food.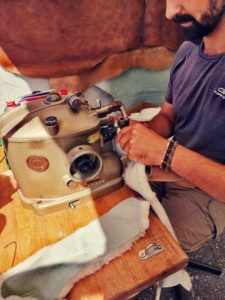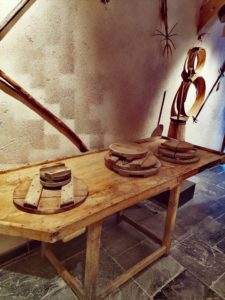 Once you get back to Saint-Martin-de-Belleville, we recommend you to have a look in a very documented Municipal Museum, dedicated to the local traditions, where you could have the opportunity to discover a bunch of methods and styles of yesteryear lifestyle, that people tended to adapt as much as possible according to the season. Located in a 18th century farmhouse, starring many concrete and real vintage antiques, their habits would have no more secret to you! From their home organization, illustrated by solerets (metallic structures), wooden balconies, and few windows made to conserve the inner sunny heat along snow arrows, so that the snow may stay on the roofs and thus insulates the buildings. Regarding the fireproofing part of these houses, potentially exposed to domestic fires, the gypsum material has been employed as a coating to at least protect their facades.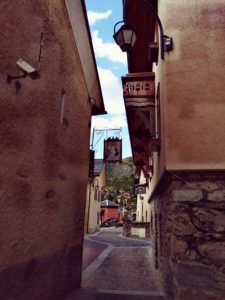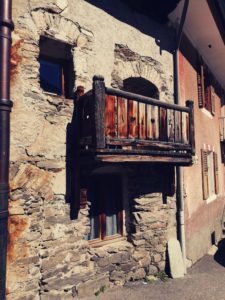 Another important detail of this Bellevillois valley, the omnipresence of stables, also reconstituted here. Although we could no longer find many horses in that rugged mountainous area, since the emblematic animal was the mule. Indeed, this charming species is polyvalent and was thus used for many rude tasks. Just like the cow, which calved in winter because that was the period when the Bellevillois could rest the most. The most common species visible were undoubtedly the more resistant against long winters, such as Tarines and Abondances.
From this observation, everything follows a cycle, with manure and some natural fertilizer collected. At the same time, goats are also very coveted because they eat everything and wash the ground, notably when they consume dry tree branches.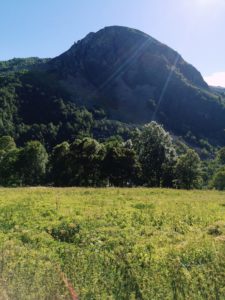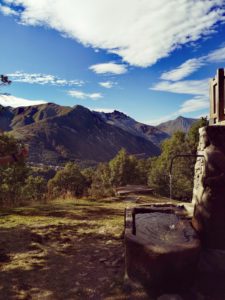 Finally, many of these useful animals were and are still equipped with cloches (bells), allowing them to be easily located in these wide surfaces and could also be of different shapes, prestige and names. In addition, these cloches were supposed to bring good luck, upstream from the catholic religion, strongly anchored in cultures. So it happened to remove the bells from the cows, as a sign of mourning.
Then, discovery of the development of the Savoyards, who lived in a certain promiscuity and had to work in harmony with their common goal to survive. In this way, an early wake-up was mandatory to take care of their animals, prepare the tools and otherwise, maintaining the regional roads, exclusively by men, while women would have been busy with some usual sewing and cooking duties. Before maybe meeting at the bachal, a large drinking water basin and also a gathering place for the population.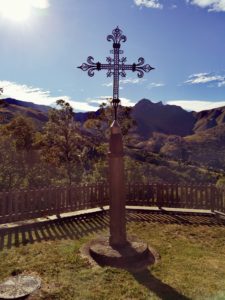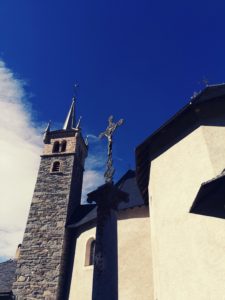 With at the regular menus could be found a couple of main dishes, such as soup to keep warm, rye bread, cold cuts and of course cheese. Always close to the home salt shakers which brought them additional elements. Otherwise, the lack of iodine brought deficiencies supposedly leading to cretinism, and an eventual appearance of some goiter on the neck.
Thus, it was not uncommon to find a pig sleeping near its owner, in order to provide him some warmth until the advent of electricity, only in the 1950s. To another extent, the use of hemp to design a more comfortable and insulating fabric, growing in Villarangé, which was sufficiently exposed. Another essential tool for tough conditions, the shoe featuring hard leather and a stiff maple wood sole, an alternative way to warm up, the famous veillées (evening parties) which brought together families and friends, around a fire, games and songs.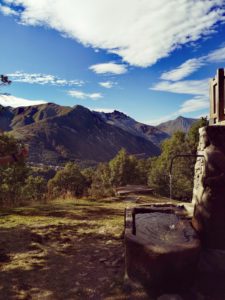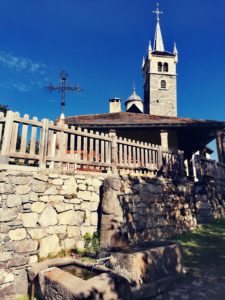 In the summer season, a new organization was applied around the organization of pastures, particularly for haymaking, as well as the start of cheese and butter production, mainly in summer in large copper cauldrons. These containers held such a particular importance for the conception of Beaufort, the typical and coveted cheese from Savoy, whose wheels could weigh up to 40kg.
Even today, the specifications for this cheese are very strict, eliminating among other parameters, organic varieties. In addition, the Beaufort cheese was also an ally for the landscapes, since its production may have eased the maintenance of valleys, along the benefactor water, flowing through the villages of this Tarentaise Valley. A water that punctuated the vegetation and the inhabitants' daily lives, also as suspicious of this benefit as fire, since it could also damage properties, in case of abundance…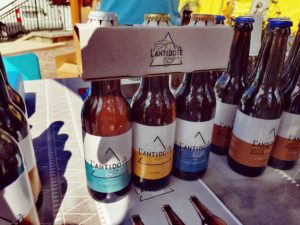 This succession of engagements lead to a legendary Savoyard proverb saying that "7 months of winter, 5 months of hell", insinuating that it was necessary to correctly prepare its own provisions for wintertime including, hay for the animals (a cow consumed on average 50 barrels of dry hay of 50 kg) and the famous tartifle (mainly made of melted cheese and potatoes), the famous crozets (this time based on barley) from Italy, in addition to other vegetables from the few kitchen gardens, that were born from shares and others. In addition to these difficult conditions, in early spring, the soil had to be turned at all levels, in order to allow the fertile ground to revive.
Following the arrival of the railway from Lyon, reaching the main regional city of Moûtiers, the junction point in this rustic way of life, continued in the 60s with the development of the Plan Neige ("Snow Plan"), announcing the wealth of tourism and its share of contributions of all kinds. Indeed, the opening of ski resorts has allowed an economic advance, thanks to infrastructures designed as and for tourists.
Musée de Saint Martin de Belleville / 2 passage Marie Gros, 73440 Les Belleville (France) / Open from Monday to Friday, from 9am to 12am and from 2pm until 5pm / Phone : 00 33 (0)4 79 00 20 00
---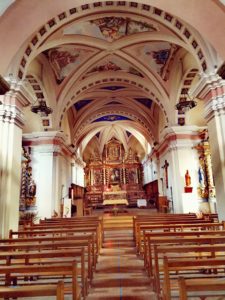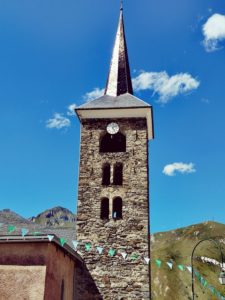 Rebuilt and enlarged between 1650 and 1750, the Saint-Martin Church is typical of the churches of Tarentaise, and displays its Baroque splendor behind a sober facade. It is therefore necessary to push the door to admire all its riches.
Outside, the only decorative element is the wooden portal, surmounted by a niche housing a statue of Saint-Martin in the habit of Bishop of Tours.
Inside, the main altarpiece, carved in the last quarter of the 17th century by Jacques-Antoine Todesco and Guillaume Moulin, has kept its original homogeneity, since it has been gilded with gold leaves on sandro pine. Thus, this pretty resistant wood may be easily sculpted and is also able to withstand any incursions of insects. A removable work produced in 1767, which cost up to three times more expensive than the church itself, representing here three paintings in the central zone.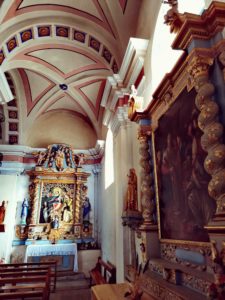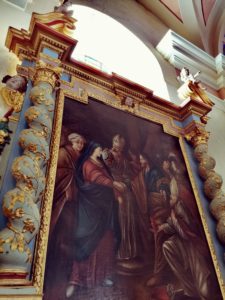 Highlighting Saint-Martin on horseback, who had shared a part of his coat with a beggar. Overhung by a Virgin and twisted columns raising the spirit towards a representation of God, and on both sides, Saint-Sebastian and Saint-Joseph. Above, in the frame formed by two pilasters and two twisted columns, a relief painting represents the Virgin in Assumption, carried by four angels. The main altar is even dressed with some Cordoba leather.
Otherwise, a final altarpiece, nested in the left nave, features at its top the representation of the Bienheureux Paul, dated 1763. This pilgrim originally from Spain died of exhaustion in January 1721 near the Lac du Lou, while he was trying to reach Roma by crossing some interminable Alpine routes. His body, found after the snowmelt, mysteriously intact, earned him this so mystic Blessed status. He is still buried under the altar of the church.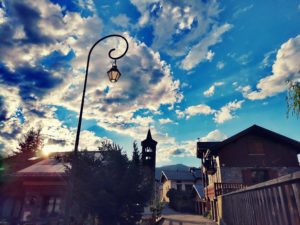 In the other side, at the top of the right nave, we find another altarpiece of the Rosary, representing the Virgin extending the rosary to Saint-Dominic, surmounted by fifteen small medallions of the mysteries of the Rosary.
On top of that, this Church's vault is decorated with frescoes, where we could recognize, in the center, the four Evangelists. Through a visible polychromy, the gilding, the abundance of decorations and the profusion of details (such as flashy cherubs), this Alpine typed Baroque art offered an explicit vision of the faithful colorful representation of a certain religious history, supposedly conducive to the elevation of souls. It was also, for the very catholic Savoy, a way of resisting by beauty the uprising austerity of Calvinism.
Eglise de Saint-Martin-de-Belleville / Place de l'Église, 73440 Les Belleville (France). More information and guided tours at the Tourism Office of Saint-Martin-de-Belleville / 54 Rue du Clocher, 73440 Les Belleville / Phone : 00 33(0)4 79 00 20 00
---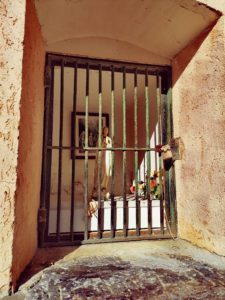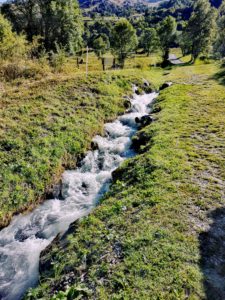 Last but not least, a memorable historical to visit (upon reservation at this previous Tourism Office), the Moulin du Burdin. This mill is a perfectly preserved witness of the agro-pastoral activity in the Belleville Valley, which counted up to 9 grain mills!
Intended to grind the crops of rye, barley or oats cultivated by the inhabitants, it is a water mill typical of these humid mountain areas, activated by a system of horizontal wheels, called "fin wheels".
Recently restored, guided and free tours allow you to discover its history, notably through an integrated exhibition into the site, offering a historical and technical approach to the mills and tracing the different stages, from grain to bread.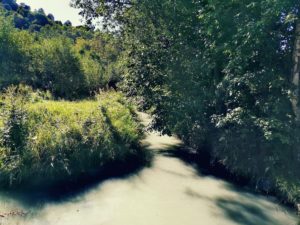 For your information, applications to become miller were numerous, because his salary was paid in cereals (ie 5% of the villagers' production). The nominations were renewed every year and this job required a certain expertise because certain oversights, such as a lack of wheat in the millstone, could have generated some bad sparks. Especially if you are aware that grinding wheels could weigh up to 1 ton and could only be transported by mules.
This mill was a first step before baking your bread in the collective oven of the village (called the banal oven, finding its origin in banality, a stately tax), the only place authorized to prepare your bread (notably in case of domestic fires). Beforehand, bread dough was the most often kneaded on the feet. So, if one day, you decide to study French, you would find many references to bread, including the word copain (friend), as well as multiple other expressions. For information, one century ago, local people ate nearly 1kg of bread per day, against 150g today.
Twice a week, this Moulin du Burdin welcomes the public for a full presentation of its history, its water-driven mechanism and its secrets. Located near the village of Saint-Marcel, it can be reached by taking a pleasant promenade along the water or eventually with a buggy tour!
Visits to book on the official website, possible every Wednesday and Friday from 9:30 am to 12 noon, with guided and free tours are proposed at 10 a.m. and 11 a.m.