This time, we taste different spirits of (French) Cognac
20 min read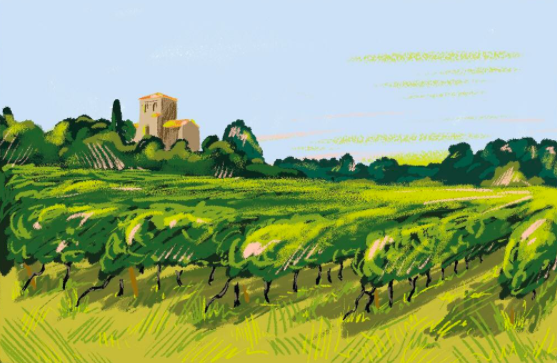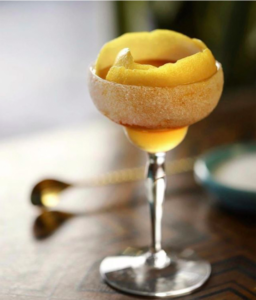 Cognac is a renowned spirit, throughout the world for centuries, as a wine brandy produced in the French region of the same name. Mostly distilled nowadays in copper stills, Cognac is essentially a blend alcohol that seeks to express the finesse and elegance of its different wines, which composing it and its further uses (like this Brandy Crusta cocktail illustrated here by Weekend Mixologist).
This white wine eau-de-vie is made from a double distillation in a Charentais still, then aged in French oak barrels for a minimum of two years.
Thanks to many achieved efforts, Cognac has gained in sophistication to become the symbol of French luxury and refinement. Paradoxically, this typical and emblematic French know-how has been luckily boosted by the spotlights of its distributors from all over the World, who promoted the premium and ancestral tradition of its producers. Therefore, the rich history of Cognac had always the privilege to offer a real international fame to these vineyards, from the apparition of some prestige Cuvées in the list of the best cocktail bars of the galaxy until some legendary movies. This notoriety wouldn't have been the same if the Cognac houses have not kept a strong attachment to their vines and the quality of their juices, pursuing, for some of them, a heritage rich of many centuries. By AP
---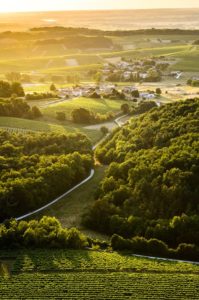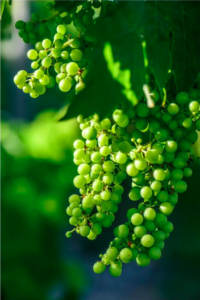 For your basic information, the vineyards of Cognac are mainly located in the neighbors French departments of Charente and Charente-Maritime, but they could also extend to Deux-Sèvres and Dordogne. Thus, the authentic AOC appellation of Cognac embraces approximately 80,000 hectares of vines, divided into six Crus, and nearly exclusively made of the Ugni Blanc grape variety.
All of them are defined by the nature of their distinct subsoils, among them we can count the Borderies, Fins Bois, Bons Bois, Bois Ordinaires, Petite and Grande Champagne. By the way, a famous 19th century geologist, called Henri Coquand tried to understand and then describe the nature of the soils of this region and their impact on Cognacs (photo credits: Stéphane Charbeau).
Les Fins Bois represent a specific appellation motivated by the greatest Crus, starring a majority of them, occupied by a line of clay-limestone soils, but also very clayey soils. This smart combination has been resulting to a higher average of eaux-de-vie, due to the method of pressing grapes melt with the expression of some slight floral scents.
Les Bons Bois are located on the sandy soils of the coastal area, producing really round and elegant eaux-de-vie, as well able to quite quickly mature, with its fruity assets.
Les Bois Ordinaires are bordered by the Atlantic Ocean, this also predominantly sandy terroir represents just around 2% of the total Cognac production. These eaux-de-vie age quicker with a distinctive proper taste.
The Grande Champagne and Petite Champagne are situated in the heart of the Cognac region, this time more through clay-limestone soils. Therefore, the upcoming eaux-de-vie are fine (especially for Grande Champagne) and present a predominantly floral bouquet.
Les Borderies stand in the north-west of the Grande Champagne, this is the smallest territory among these 6 Crus, enriched with silico-clay soils. These eaux-de-vie are round and have a characteristic violet scent.
---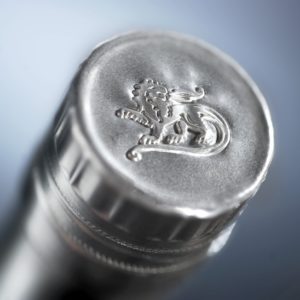 We start our Cognac tour with La Maison A. de Fussigny, established since 1814 in the historical center of the city of Cognac and as well in its owns cellars, on the riverside of the Charente valley.
---
"Silky and light bodied, this USDA certified-organic Cognac offers warm notes of honey, baked pear and vanilla sweetness, drying to a delicately spiced finish" – Wine Enthusiast Magazine