The Grands Lacs de Champagne open you the doors of the Forêt d'Orient and the Aube hospitality, with the Auberge du Lac and the Val Moret SPA resorts
13 min read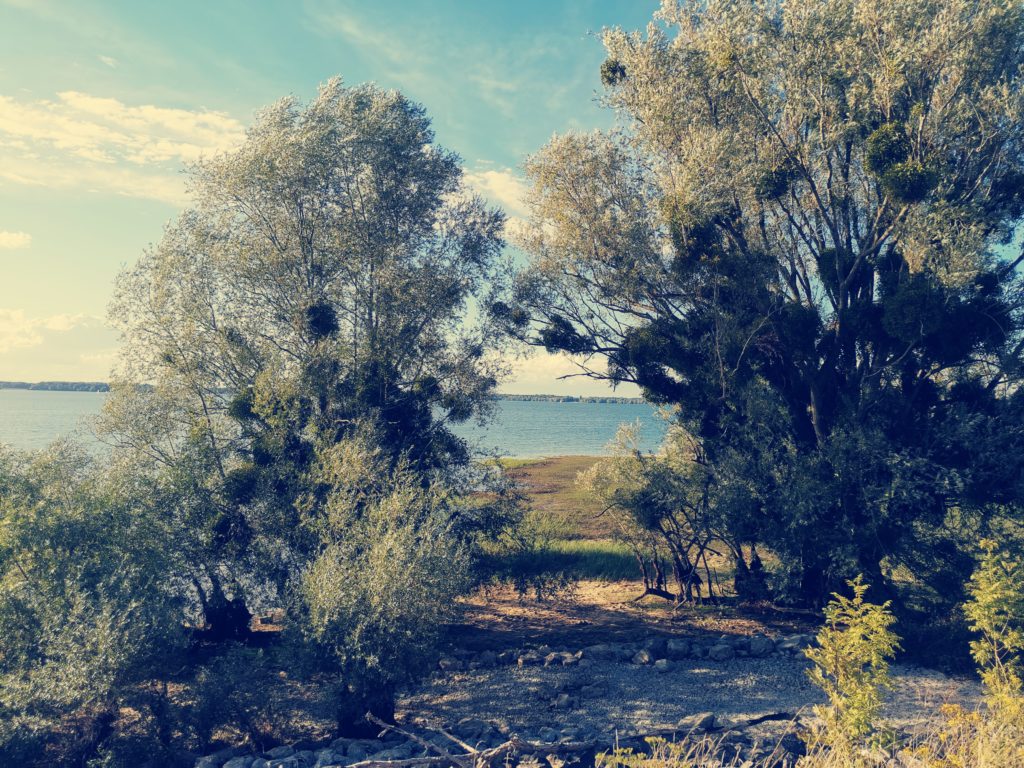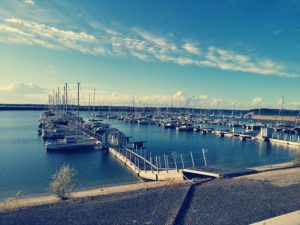 In the French department of Aube stand many different landscapes, from the Champagne vineyards of the Côte des Bar until the wide natural space of the Forêt d'Orient. In this Regional Natural Park, you would be glad to dive into a green and blue oasis, since water is everywhere. Indeed, three large artificial lakes, now baptized Grands Lacs de Champagne, were built some years ago, the Orient Lake, the Temple Lake and the Amance Lake, all basically conceived in order to preserve Paris from eventual floods from the Seine River, especially after the experience of the big one in 1910. That's why, the government had the idea to intend a natural regulation of the course between the Seine and the Aube rivers. This brand new geography occurred to a new local scenery, worth to focus on the time of a couple of days, thanks to a rich offer in natural tourism over this wide reserve of birds and woods, along the nautical activities available in these water points. In this article, we would have a look on some of these must-see and must-do, plus some gastronomic suggestions, still visible on our video at the end of this article. By Alex Plato
---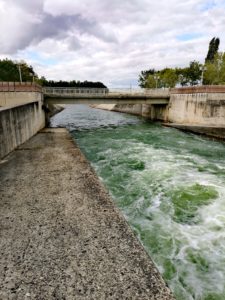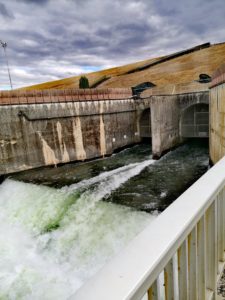 A couple of steps away from the historical city of Troyes, city of Art and History and its Grandes Marques Factory stores, 30 minutes from the Champagne vineyards and the Clairvaux Abbey or simply direct from Paris by train, within a comfortable journey of 1h30 until the Vandeuvres station, this original destination is really accessible for anyone willing to spend a weekend or more in a protected natural area, able to stimulate your curiosity.
For your information, these Grands Lacs de Champagne or lakes of the Forêt d'Orient are spread on a vast surface of more than 5,000ha of water, mainly composed of these three reservoir lakes and constitutes the core of this Regional Natural Park of the Forêt d'Orient. For your eyes only, you would have the opportunity to admire a real mysterious territory, where the inner beauty symbolized by the several of water, forest and culture make one in this natural sanctuary, extended on nearly 70,000 hectares (photo credits : Alex Plato).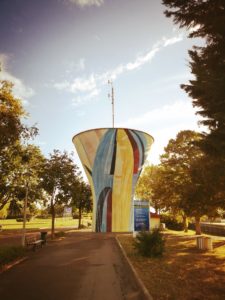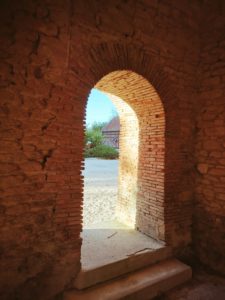 As far as we know, each lake has its own specialty, depending on your own tastes. Starting with the most famous item, the Orient Lake is the largest one with a surface of 2,500 ha, ideally dedicated to the practice of sailing and also proposes many areas reserved for a safe swimming.
Directly leaning at this lake, the village of Mesnil-Saint-Père has succeeded a right wedding between its historical roots and a certain modernity required by the infrastructure of a touristic hotspot, turned toward the growing demand of visitors, notably in terms of activities and hospitality facilities. By the way, if you're interested into the past times, the Saint-André church, located just behind the colorful city hall, could as well fulfill your spirituality. This medieval edifice testifies a bygone central point of Mesnil-Saint-Père, since its construction in the 12th century.
Nonetheless, its ultimate recognition luckily arose through its listing in 1982 in the inventory of
Historical Monuments
. Retouched in the 17th and 18th centuries, this fragile
church
is now unfortunately closed for security reasons, but still admirable from the outside, along its bucolic open
cemetery
.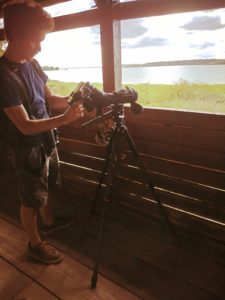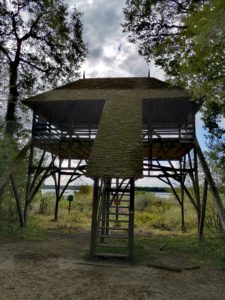 Then comes the Temple Lake, with its 1800 ha of a wild paradise, perfect for fishing activities and the observation of migratory birds, also visible over the Amance Lake (500 ha). This last site is the only one to allow the practice of motor boating activities, through mainly water skiing and jet skiing. Last but not least, don't forget that all around these amazing panoramas, this ensemble forms one of the most important ornithological reserves in France.
Therefore, these flying species enjoy spending time in some of more than these 70 ponds reunited as veritable aquatic gardens. Starting from the pedagogic and resource center located in the Maison du Parc, you are invited to follow a selection of different guided tours with experts of this wild life. This would be the occasion to discover this immense and exceptional natural site, either through a pleasant quiet and fresh promenade by walk or by bike, facilitated by the cycle path.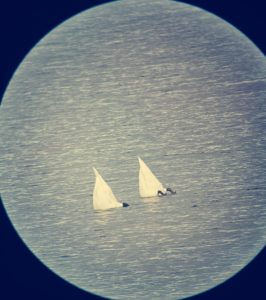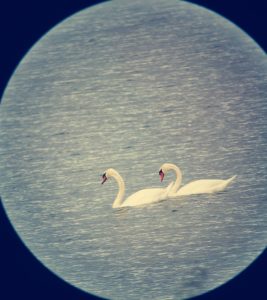 So bring your telescope and observe all of these nearly 265 species of birds counted by local ornithologists settling there for some time, with the hope to find a haven of peace. Among them, numerous fall, spring and winter migrants, along a myriad of colorful specimens, counting on loons, geese, ducks, common cranes enjoying the variety inside these lakes, such as mud flats, meadows, ponds, crops… everything to provide essential food resources to these passengers. This internationally renowned site is recognized by the RAMSAR convention, and thus is the subject of a very special attention regarding hunting and human activities. By the way, during winter time, besides the thousands of water birds, you could also attend the arrival of some distinguished guests, such as the rare white-tailed eagle.
In addition, these lakes and their bordering environments (forests, ponds and marshes) host, during the breeding season, multiple species (grebes, ducks, etc.) and it's a perfect endless observation activity, to start alone or in family!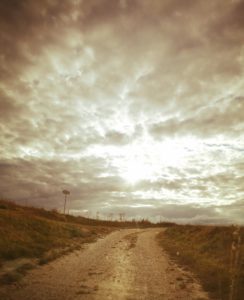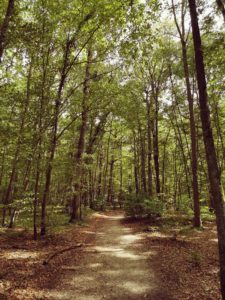 Among these marvelous lands, correctly matched with their artificial environment, stands a rich ecosystem, full of colorful flora and fauna, to explore. A fantastic immersion into endless mysterious forests made of oaks, groves, pine woods and all of the typical and pretty villages of this Aube region. Whether you prefer to lay down on one of the multiple borders of the water, observe the natural treasures with your telescope or just hike through the quiet greenery, that could lead you until the breathtaking panoramic table of the Croit.
Therefore, from this belvedere, you would benefit from the 360° vision on the variety of all of these surrounding magic valleys, among the Champagne Crayeuse (chalky), the Champagne Humide (humid), the forests and the various lakes, situated in the southern part. All these elements evolve in perfect harmony, since ages.
Parc naturel régional de la Forêt d'Orient – Maison du Parc, 10220 Piney (France) / Phone: 00 33 (0)3 25 43 38 88. More information on their official website or by email inquiry.
---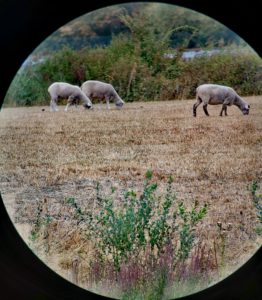 Around these Grands Lacs de Champagne, we can find an imaginative gastronomic offer, notably thanks to the proximity of the famous Côte des Bar area. This zone is considered as the southern part of champagne, interspersed with small green valleys reaching the Seine and the Aube, and constitutes a veritable mosaic with multiple exposures. Thanks to a couple of specific climatic and agro-geological conditions, the main part of the present grape varieties, such as Pinot Noir, produce light wines, often acclaimed to reinforce the freshness of some cuvées.
Indeed, any enthusiast for refined and traditional cuisine should be fulfilled with all the gastronomic specialities available in the Aube region. as well as the variety of its specialties. Among countless treasures to explore, naturally starting with a good Champagne, then pursuing through a tasty sauerkraut from Brienne-le-Château, savor the famous AAAAA andouillette from Troyes, while you may either finish your meal with the creamy Chaource cheese to match just after with the refined chocolates of Pascal Caffet. This ensemble needs to be accompanied with some very interesting local wines, such as the delicate rosé from Riceys, the sparkling cider from the Pays d'Othe or even a strong Prunelle eau-de-vie from Troyes.
Office de Tourisme des Grands Lacs de Champagne, 1 rue Émile Zola, 10500 Brienne-le-Château (France) / Phone: 00 33 (0)3 25 92 82 41 (open all year) / More information on their official website or by email inquiry.
---
Taking advantage of their proximity with these treasures, you could find some Michelin Guide labelled addresses, such as the Auberge du Lac, close to these lakes, and Le Val Moret, more into the natural part. In both of these places, you are invited to enjoy a premium lunch
, after having a relaxing time at the Spa
or even a night at their hotel
!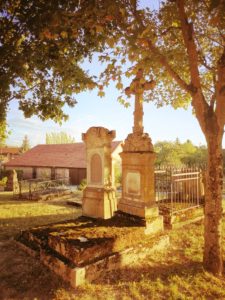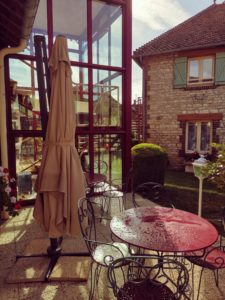 Also located in Mesnil-Saint-Père, and just behind the cemetery, L'Auberge du Lac is deeply located in the heart of the Forêt d'Orient Natural Park. This Logis de France proposes a welcoming offer between its rustic hotel, its gourmet restaurant and its flowered garden, adorned with a refreshing swimming-pool and an indoor Spa.
A vintage inn style completed with 3 fireplaces and a fine table, baptized Au Vieux Pressoir, welcomes you in a wedding between Champagne and contemporary atmospheres. Indeed, the founder of this Maison, the Chef Patrick Gublin proposes his imaginative cuisine in the comfortable and elegant armchairs, surrounded by a bunch of perfectly arranged tables and a series of portraits. Among these paintings, you would easily recognize the master of ceremony, in front of the large bay windows, cradled by light at any time of the year, while overlooking the convivial patio and the sunny terrace.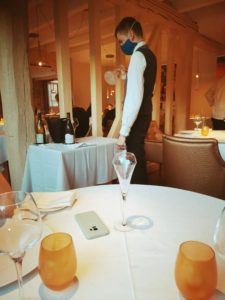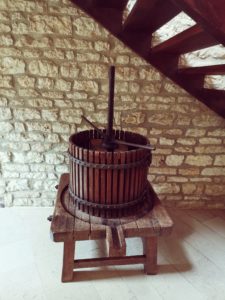 At the view of the menu, you already know that you enjoy a savorous moment, of course to start with a local glass of champagne, straight from some local winemakers. If the weather allows it, it would be a great idea to sip your cup, on the patio or on the flower-filled terrace, close to the brand new outdoor swimming-pool!
Moreover, a pleasant surprise may either happen there or in the dining room where the Chef may reserve you a friendly welcome, by saluting your table and eventually advise you about his fairly remarkable and well garnished wine list, especially in champagnes and other rare references. Otherwise, the official sommelier is also able to suggest you the more suitable bottle to accompany your diner and sometimes prepare it in a carafe, in silence, under the exposed beams.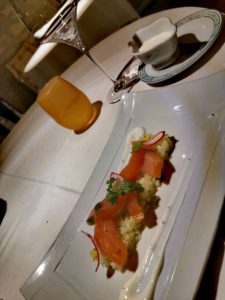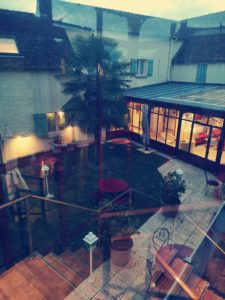 Thereafter, make your choice among the neo-traditional personality of this table, where several quality products, are assembled with the greatest care by the 7 people present in the kitchen. In summary, 70% of the vegetables come from a certified organic permaculture in Cléret, situated in the Seine Valley. Concerning the jewels from the sea, the team focuses on a certain traceability, through tuna, lobster from Boulogne-sur-Mer (kept in a tank). The same attention occurs with their Irish pasture lamb, Aubrac beef fillets selected after a visit on site, also for the foie gras shipped from the Loire Valley. All of these natural miracles inspire much the Chef who tends to combine as much as possible his excellent foie gras in two versions (terrine and another one cooked a la plancha, for the same starter) and pays as well many efforts to extract from this rich terroir, some other small wonders, such as an AAAAA andouillette from Troyes. Everything is served in harmony with an attentive service.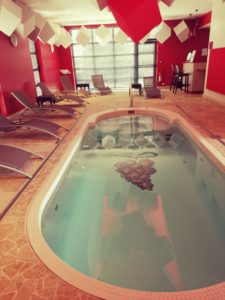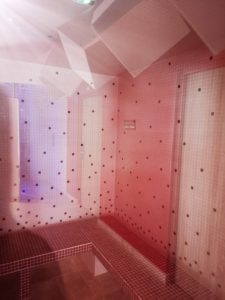 On the discovery menu (that you can pack in a formula, including a Spa time), a gracious amuse-bouche is proposed with a tomato gazpacho plus a cream of peas and zucchini. Then, the appetizer is symbolized by an organic salmon confit, from Ireland origin and its mishmash of small pieces of fennel and Granny Smith as well as a fresh cheese from the branded farm, located near the Auberge, flavored with dill. A good entry into some notable fresh and vegetal savors to continue with a regional duck breast revisited with a delightful red fruit sauce (sour cherry and raspberry) and its potato gratin, for a sweet and sour result married here with a red Beaumes de Venise wine. At last, it's suggested a typical éclair, a French pastry revisited with poached pear from their own orchard and its organic Andoa chocolate ganache, from a Peruvian origin and an icy pear sorbet fed with sage. Additionally to this, a strawberry tile is offered, along a ganache and a lemon and coconut flavored marshmallow.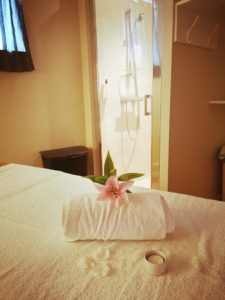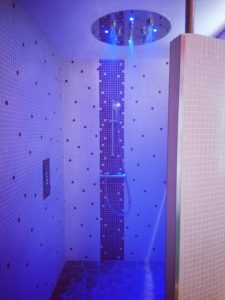 About this Spa, recently inaugurated in a new aisle of this Auberge du Lac, after around 1 million euros invested for these long works and conducted by an architect. In this smooth ambiance, inspired by the wine universe, due to the grape featured on the walls and as a mosaics, in the ground of the multi-functional swimming-pool. Indeed, this water sources deserves many secrets, from its jacuzzi asset, enlightened with different LEDs and even a counter-currant device! Otherwise, spend some time in the multi-sensorial shower or the hammam for more heat, before a detox tea to appreciate at the counter, before benefiting of a massage or face care, operated in one of the solo or duo cabins, alimented with the homemade Dionyzos cosmetics line created by Patrick Gublin, an innovative treatment based on caviar and Champagne grapes. In the meantime, the Spa employs the care products from the Sothys selection, a French brand from Brive, also available on the Ponant sea cruises.
Thus, a strong link has been established between these two cosmeticians, since they both partner with the Souffle de Violette association.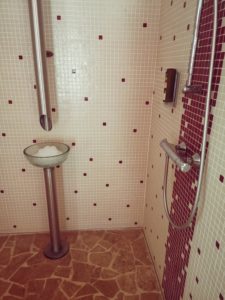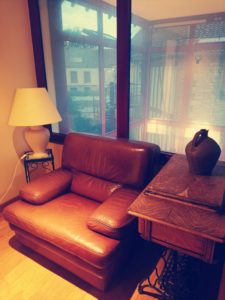 For more intimacy, pursue your Spa experience with these products, available in one of the air-conditioned 21 hotel rooms, belonging to the Auberge du Lac. Even in some of them, 6 superior versions overlooking the garden, you could find your own balneotherapy bath, or appreciate the view on the garden or the patio.
Depending on your choice, you may decide of your destiny in this hotel, whose rooms are baptized with some local Champagne houses, like Devaux, whose bottles are also sold in the lobby. A good initiative to share it in your proper space, after a notable journey in the mini-bar to get refresh. So to say, this hospitality facility is really appreciable, after a long diner with some good wine, in a situation when you couldn't drive… In an other hand, you may also after your lunch go back to the Spa, for a last iced shower, and simply escape just after for a digestive walk around the very close Orient Lake!
breakfast
, with a small selection of local products, such as homemade
fruit salads
and
damsons
in syrup or various
apple
juices,
cheeses
and
yoghourts
from the nearby
Ferme de la Marque
.
Auberge du Lac & Au Vieux Pressoir / 5 rue du 28 Août 1944, 10140 Mesnil-Saint-Père (France) / Phone : 00 33 (0)3 25 41 27 16. More information on their official website.
---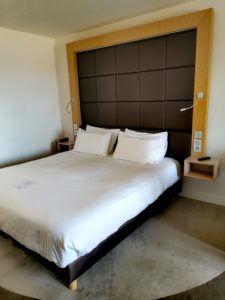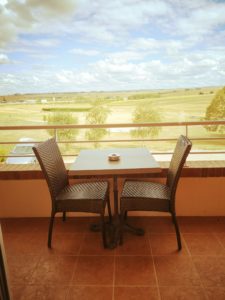 If you would like to experiment something different, you should definitely take the opportunity to get towards the direction to the gates of the Côte des Bar, where stands Le Val Moret, in the village of Magnant.
Once upon a time, a farm nestled in the heart of a rural landscape became a taverna before turning into a gastronomic restaurant and a hotel with Spa, offering 42 rooms with multiple options, recently renovated with the contemporary standards. From the tall visible hotel sign, join the countryside atmosphere of this resort, situated in a hill of fields. Indeed, initially, the Marisy family originally came from a line of farmers, before switching, under the wish of Thérèse Marisy, into this hospitality adventure. This project was recently completed with a wide contemporary O'Val Spa, including an indoor 11*6 swimming-pool and multiple services (massages, sauna and jacuzzi).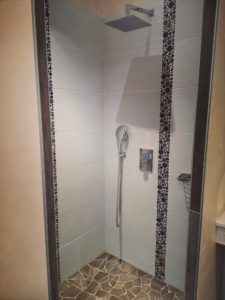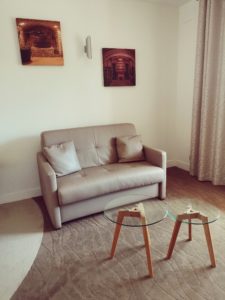 For instance, remind that, as part of your lunch from the Sélections du Terroir menu on Saturday and Sunday, you could take advantage of these facilities from 3:30pm until 8.30pm, while benefiting of a breathtaking opening on the surrounding luxuriant nature.
If you just focus on the gourmet assets of the Val Moret, you won't be disappointed! Composed of two air-conditioned dining halls, starring one with a panoramic view and decorated by some paintings realized by Manuel Costa, the restaurant is open all year round. Thanks to the notoriety of the Chef, who has been enjoying the gracious title of Maître-Restaurateur since 2008, his cuisine is mainly made from fresh and homemade products, since he appreciates to vary his creations, according to the seasons and his inspiration. Moreover, he decided to focus on the short circuits, concerning the sourcing of his suppliers.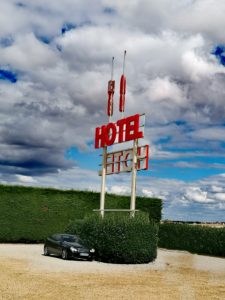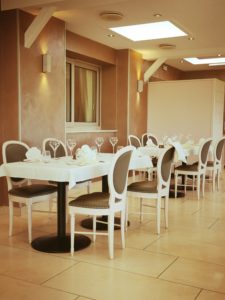 For example, a good portion of their vegetables and their bovine meats directly come from their family farm, cultivated throughout the seasons, for ever more freshness. In fact, a growing phenomenon since this trend is more and more acclaimed by his customers. Therefore, this is a real opportunity to enjoy a traditional and regional know-how, the time of a comfortable stopover in the heart of the Aube, where you would explore a fairly complete overview of these local specialities. From a pan-fried foie gras, passing by an authentic oeuf mollet revisited, before a roasted monkfish cooked with clementine, passing by a pastry veal prepared in its reduced juice with some roasted hazelnuts and Morel sauce or eventually, an AAAAA andouillette with its chaource cream and fingerling potatoes… and to conclude with a variation on Weiss chocolates or a nun with salted butter caramel. As far as we know, you lunch would be accompanied with one of the fine wines selected from their adapted cellar and even a VIP wine cellar, for the more connoisseurs of you!
Le Val Moret
, 22 Rue du Maréchal Leclerc, 10110 Magnant (France) / Phone : 00 33 (0)3 25 29 85 12. More information on their official
website
.