Enter the Champagne from the Côte des Bar with elegance…
7 min read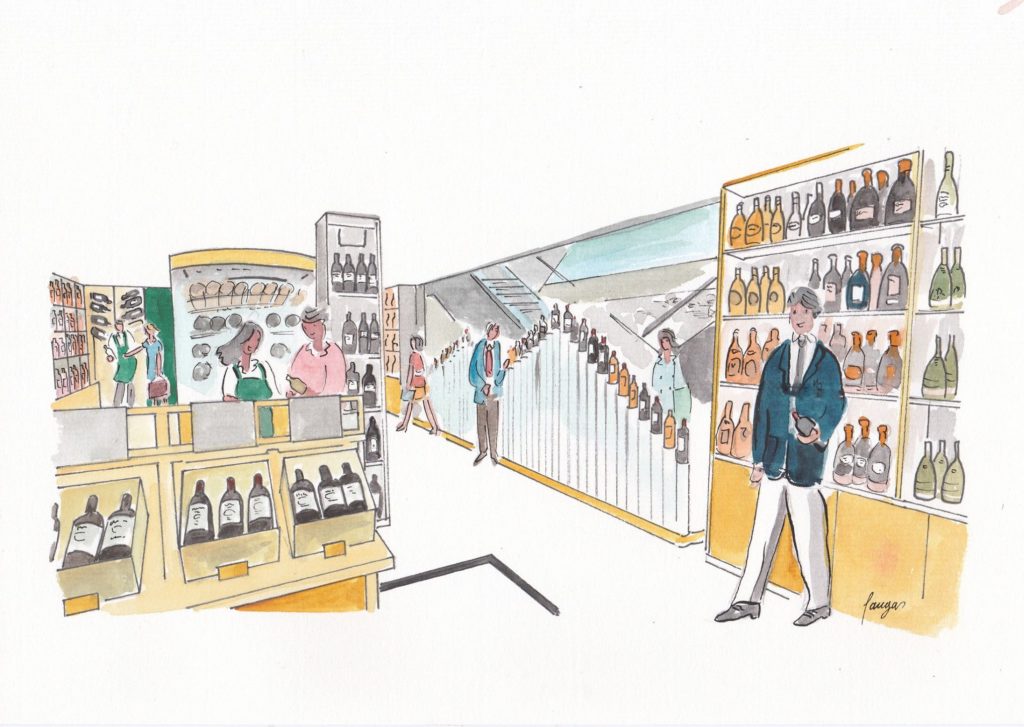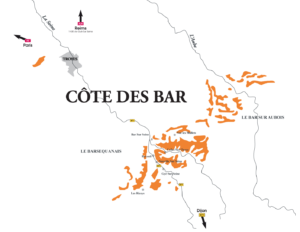 Whether it illuminates an aperitif, sublimates a dish or forever anchors the memory of a dessert, your choice of champagne never fails to leave a mark on your best moments, especially when it comes to celebrate anything memorable. As an unmissable guest able to fulfill some conviviality and gastronomic delights in the same time, we offer you this time the occasion to discover some new sparkling enchantment. After our article about Grands Crus (read here), we escape here in the meridional part of Champagne (cover drawing: Arnaud Faugas).
Located in the south part of the Champagne appellation, the Côte des Bar forms a relief line carved out by the Seine and the Aube rivers, and all other kinds of waterways. In another hand, this is also where the Pinot Noir variety is King! A land where each municipality decides on its harvest date and proposes it to the Champagne Committee. By AP
---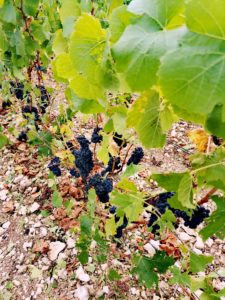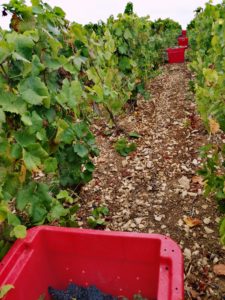 Ideally located in the meridional part of the Champagne production region, and also in the south of Troyes (read our previous article here) and the Lakes of Champagne (also read our article here), the Côte des Bar is extended through countless small green valleys, joining those of the Seine and the Aube rivers. Thus, an authentic patchwork of colors and savors opens its doors of this extraordinary terroir.
On top of that, this is the paradise for Pinot Noir, since this noble grape is the main part of the composition of these local champagnes. This large and fertile region counts 62 classified municipalities on approximately 8,000 ha, cultivated by more than 2,500 winegrowers who provide a quarter of the total production of the Champagne appellation. For instance, the Côte des Bar region also holds 3 AOC wine appellations.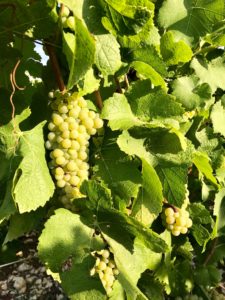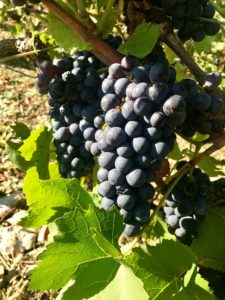 At the origin, this terroir has just been attached from 1927 to the Champagne manufacture. Indeed, before that date, the Côte des Bar was just considered as a subsidiary grape production area, to provide the required juice, in case of shortage or sometimes when the grapes were too expensive in the official appellations. This close experience and contact with vineyards surely contributed to the emergence of the first independent winegrowers there.
That's why, spread on the endemic diversity of terroirs where most of vines are planted on steep slopes, the limestone and marl subsoils are real assets, notably for the development of aromas. Moreover, the regional climate is milder than in the rest of the Champagne territory, offering different various shiny flavors between these sparkling wines (photo credits: Chassenay d'Arce).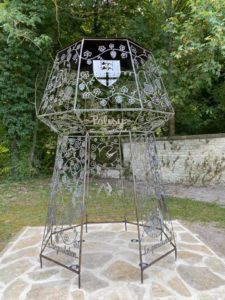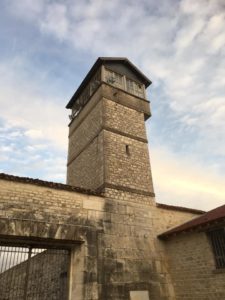 As seen earlier, among them, the majority of the juices are made of the unmissable and predominating Pinot Noir variety, eventually completed by Chardonnay and Pinot Meunier. Furthermore, these Pinot Noir grapes are identifiable to generally embody light wines, for able to reinforce the freshness of some cuvées. If you wanna get further in mobility, why don't you also follow the steps of the Champagne tourist route? This is undoubtedly the best way to cross numerous breathtaking landscapes and may lead you from one cellar to another, in order to meet the winegrowers and obviously their tasting production. For example, you could have a stop in Les Riceys, a legendary village benefiting of more than 866 hectares of official appellation, divided into 3 designations of controlled origin appellations (AOC), whose are Champagne, along the Côteaux Champenois and the famous Rosé des Riceys. Nonetheless, this Rosé is royal, since it was muchly appreciated by the King Louis XIV.
---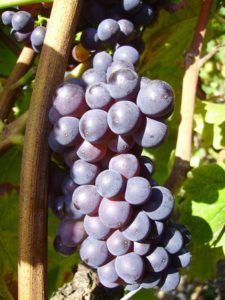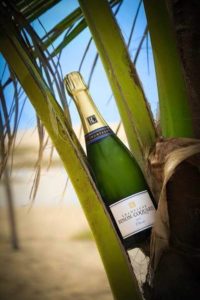 This time, we focus on an old Champagne tribe, settled in Spoy… The Champagne Binon-Coquard has succeeded since the honorable year of 1669, to transmit a certain vision of wine, from generation to generation and in the same family. Born from the union of the names Binon and Coquard, decided in the heart of the 1970s, their vineyards extend on nearly 6.5 ha, through several villages of this gastronomic Côte des Bar.
Starting from traditional winegrowers, this association became genuine winemakers in 2000. Based on a combination between technology and traditional values, their philosophy never stopped to evolve through years, notably in terms of ecology (photo credits: Binon-Coquard).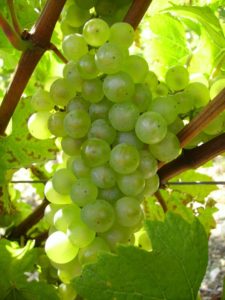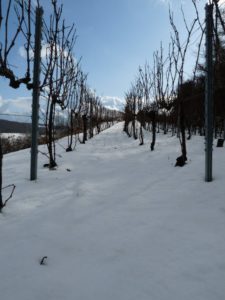 Indeed, the team decided to adapt their way of cultivation, following the principles of a sustainable viticulture, notably through the grassing around their different plots, where their finest grapes are used for the conception of their cuvées. Therefore, their environmental approach awarded this house to be certified by the Terra Vitis label, since 2012.
By the way, among their cultivated varieties, you find of course the Pinot Noir, as the majority juice component of the region (70%), along some Pinot Meunier (20%) and Chardonnay (10%), as two other Champagne grape outsiders, spread through their lands over several municipalities around Spoy, such as Meurville and Champignol-lez-Mondeville.
Adding to this, most of these properties lay on clay-limestone soils, offering the perfect conditions for the Pinot Noir to express its best assets; especially in the majority of their champagnes, along as well a full Chardonnay!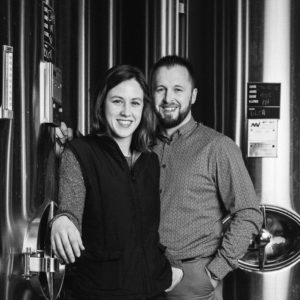 This unique personality of their fruits is also perceptible in the Solera method, also called "perpetual reserve" in Champagne, operated since a couple of years by the Champagne Binon-Coquard. As an invitation to go back in time, to browse the countless vintages that compose them. A Spanish technique which finds its origins in Andalusia, rarely employed in Champagne, and whose goal is to add each year the juices collected in the harvest, in order to compensate any withdrawn maturation. Indeed, this wine maturing technique aims to stack the barrels on top of each other, with the oldest wine is located at the bottom of that pile, while the youngest wines are positioned at the summit. Therefore, the first row on the ground is thus called Solera, while the upper levels are successively named first Criadera, second Criadera, third Criadera and so on… As a matter of fact, this compilation may be rejuvenated each year.
At each racking, each wine is mixed with the floor down under, and eventually melt into the previous residual wine. Thus, this cellar philosophy is supposed to help maintaining a certain consistency among their different juices and somehow allows the old wines to educate the youngest ones, while a building a specific identifiable style. That's why, champagnes under this Solera form are generally deep and greedy wines.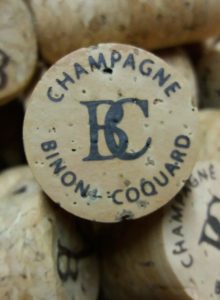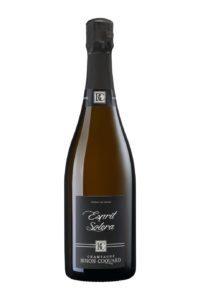 As a complement to the existing alternatives to produce
champagne
, this
Solera
method tends to become more and more trendy alongside the various
winemakers
and
cellar masters
. Both familiar to the
blending
development and the association of their
millesimes
without years, in a sense akin to this
Solera
option.
Logically, the Champagne Binon-Coquard was seduced by this special breeding approach, and decided to launch their own cuvée, ruled by this technique. Baptized Esprit Solera, you would be glad to appreciate this premium tasting time travel, composed of a fine selection of wines from 2004 to 2010. Extracted from vines with an average age of 25 years, their juices need a rest of 96 months in the cellars, and after a malolactic fermentation, in order to reach their final mineral and fluid structure, full of fine and lively yellow golden bubbles.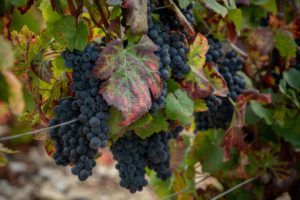 This
Blanc de Noirs
is a wedding of olfactory notes of
black fruits
,
cumin
and
red fruits
, representative of
champagnes
that have
matured
more than the average period, and for some of them aged in
barrels
. In the other hand, its native
marl soils
offer to this
jewel
a strong personality, displaying in mouth a rich
palette
of multiple
aromas
of
candied fruit
,
blackcurrant
,
plum
,
honeysuckle
,
fig
,
pomegranate
and sweet
spices
, that eventually lead at the end to a few
smoked
notes. A perfect match to be served along
white meats
in sauce,
sweetbreads
,
truffles
,
foie gras
,
parsley
meats, mature
cheeses
, or even firm fish (
tuna
,
sole
and
red mullet
…).
Esprit Soléra
– 35€
---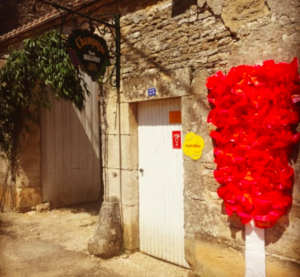 Located in the charming village of Channes, adorned with its pretty alleys starring stoned houses and its many impressive porches, where stand most of their 8 hectares of vines, but also some others situated in Les Riceys and Buxeuil, we can say that the Champagne Pierre Brigandat is a recent Champagne house. Furthermore, it's based on one of the southernmost geographies of this Champagne part of Aube, on the borders of the departments of Yonne and Côte-d'Or. This other family affair, as we often meet in these Champagne exploitations, was initiated in the 60s with a certain Pierre Brigandat who replanted a well-exposed hillside and relaunched his abandoned grandfather's small farm with his wife Élyette. Joined in 1993 by their son Bertrand to pursue this artisanal adventure which eventually turned into a biodynamic approach (without certification) since 2000.
Indeed, their vines have always been cultivated with a large respect for environment, particularly with soils worked with a plow, since 2002. That's why, the estate will soon be certified High Environmental Value (Photo credits: Brigandat).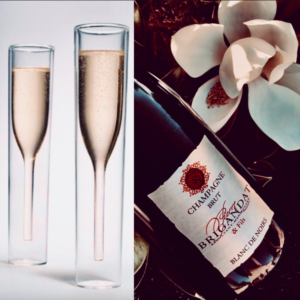 With the support of his family,
Bertrand Brigandat
has been paying many daily efforts to maintain his
Maison de Champagne
at a high level, for almost 20 years. Moreover, from a handed
harvest
, he continues to preserve his
artisanal
know-how, while keeping in mind to modernize his activity.
Apart some of their masterpieces, such as their
Tradition
champagne, their
Brut Millésime 2009
, their
Dentelles & Crinoline
cuvée, and not to mention the
Brut rosé des Riceys
, you may also find their amazing
Blanc de Noirs
. A lively and rare
champagne
, essentially revealing its native
chalk soils
, and exclusively composed of
black
grapes starring
white
juice (
Pinot Noir
and
Pinot Meunier
). Reflecting its mineral
terroir
, it sublimates
sea food
, fresh
cheeses
and
exotic
flavors, this
Blanc de Noirs
has much character and requires to be appreciated for its
vinous
assets and tasted as a real
diner
wine. A good reason to find
citrus
fruits (lemon, orange, tangerine, grapefruit) and fresh
flowers
(acacia, hawthorn, peony, eyelet…) in this high potential
champagne
to discover.
Blanc de Noirs
– 21€
---