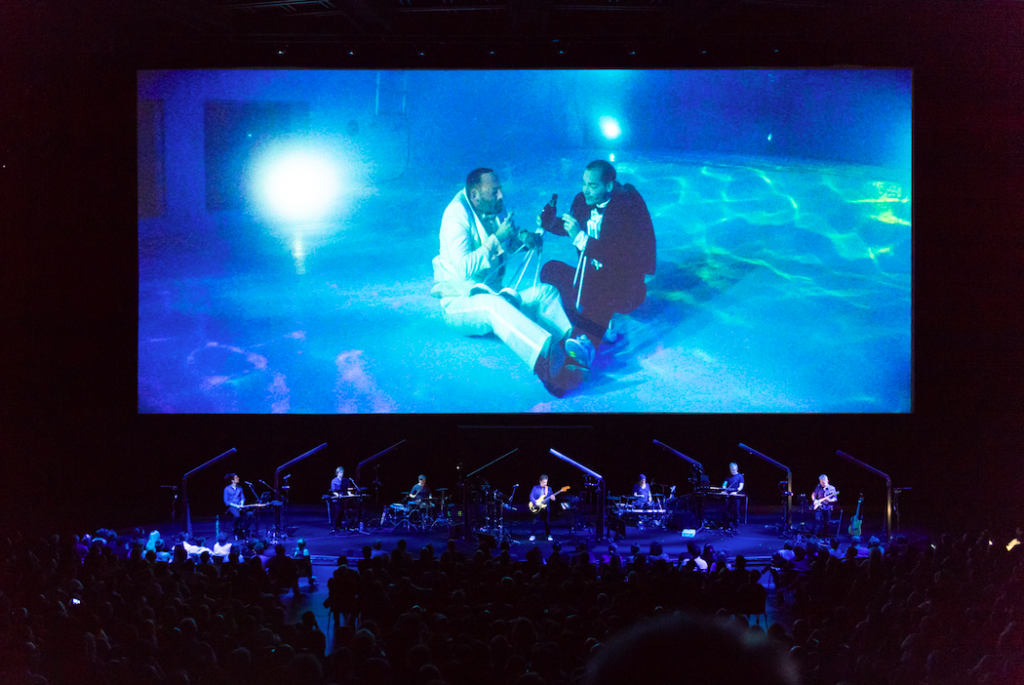 Have you ever watched the mythical movie called Le Grand Bleu (also know as The Big Blue)? This Luc Besson's masterpiece, which was a real 80s ode to the diving exploits of the champion Jacques Mayol, gets revived in France, this Autumn. Indeed, you could relive again this movie and his illustrious soundtrack, composed by the maestro Éric Serra, through a cine-concert tour accompanied with his musicians, between next September and October 2022, with even two Parisian dates on September 24th and 25th, 2022, at the Palais des Congrès. By AP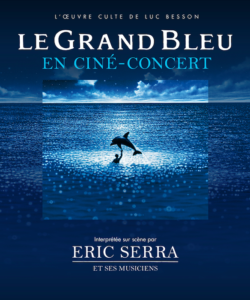 As a reminder, Le Grand Bleu highlighted the the successful collaboration, started a few years earlier, between the movie director Luc Besson and his composer Eric Serra. A brilliant duet that met a certain consecration, at multiple times rewarded, within a Victoire de la Musique music award, a César for the best film music, among numerous other certifications in many countries. It's not a mystery that the atmospheric and hypnotic music contributed very much to the legend of this cinematographic masterpiece. For instance, thanks to the application of adequat electronic synthesizers, the composer managed to transcribe the blue atmosphere of the abyssal depths from the Mediterranean Sea, into a musical beauty. Then, those synthetic sounds somehow remind us of whale songs and create an incredible feeling of evasion, easily recognizable just after a few seconds of listening of this soundtrack, that has become as cult as its related movie.
The illustrious French composer of the soundtrack of this popular 80s movie, Eric Serra invites you to feel again this marine experience, the time of a fairy night. Thus, with this immersive show, you would have a good reason to get bewitched by another way to reinterpret a cinematographic artwork, with the employment of modern technology.
Therefore, with this mythical score, the artist Eric Serra would plunge you again in his own musical ocean, displayed here in an avant-garde concert format. At this occasion, you could attend a live musical performance lead by Eric Serra and his musicians, which they identically perform the original soundtrack on stage and this during the screening of the film Le Grand Bleu, for a total innovative experience.
Don't miss then to buy your tickets for this wonderful series of shows in France, dedicated to all the movie nostalgics and moviegoers, with the dreaming interpretation of this soundtrack which precisely depicted the original soul of this Grand Bleu.
Tour dates:
Wednesday 14 September 2022 – NANTES Zenith
Friday, September 16, 2022 – TOULOUSE Zenith
Saturday, September 17, 2022 – MARSEILLE Le Dôme
Sunday September 18, 2022 – MONTPELLIER Zenith
Tuesday, September 20, 2022 – DIJON Zenith
Thursday, September 22, 2022 – LILLE Zenith
Friday 23 September 2022 – BRUSSELS Palais 12
Saturday, September 24, 2022 – PARIS Palais des Congrès
Sunday, September 25, 2022 – PARIS Palais des Congrès
Tuesday, September 27, 2022 – CAEN Zenith
Wednesday, September 28, 2022 – ROUEN Zenith
Friday, September 30, 2022 – BREST Arena
Saturday 1 October 2022 – RENNES Le Liberté
Sunday October 2, 2022 – BORDEAUX Arkéa Arena
Saturday October 8, 2022 – LYON Amphitheâtre
Sunday October 9, 2022 – LYON Amphitheâtre
Tuesday, October 11, 2022 – CHAMBÉRY Le Phare
Wednesday 13 October 2022 – STRASBOURG Zenith
Friday, October 14, 2022 – METZ Les Arènes
Saturday October 15, 2022 – GENEVA Arena
Monday 17 October 2022 – NICE Palais Nikaïa
Wednesday 19 October 2022 – CLERMONT-FERRAND Zenith d'Auvergne