Enter the natural and vintage atmosphere from the Cap d'Agde sea resort, on the edge of the Mediterranean Sea
10 min read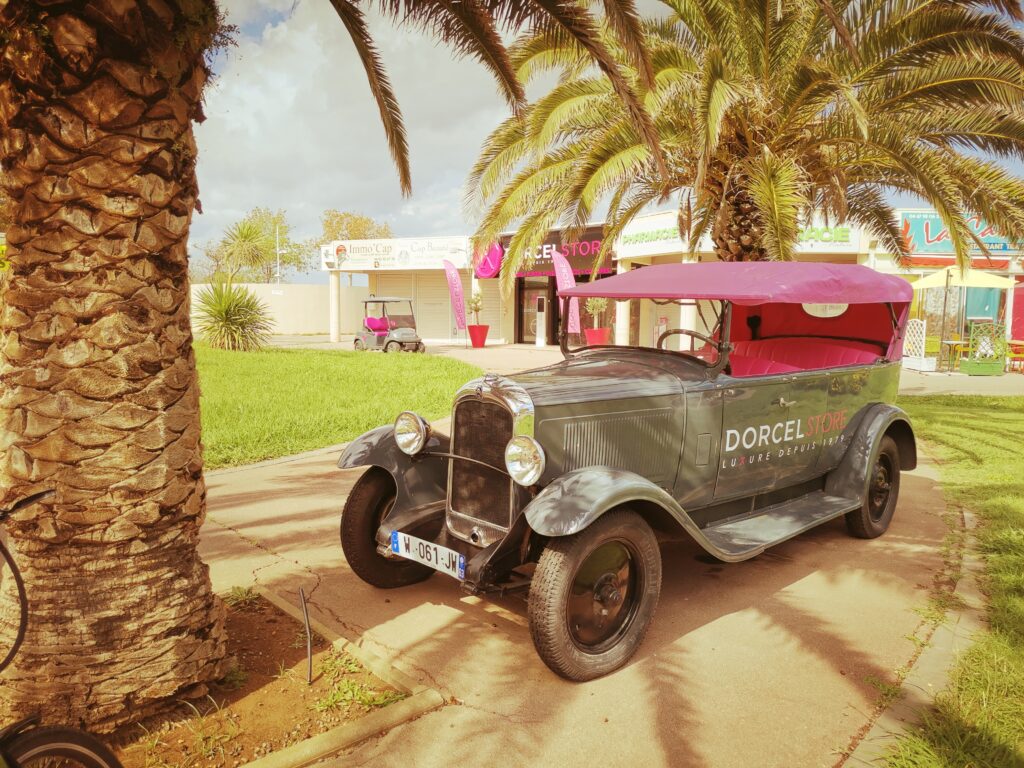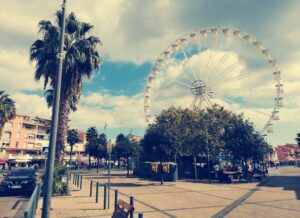 A couple of miles away from Agde, the Cap d'Agde is a contemporary seaside resort that proposes you wide sandy beaches such as the Plage Richelieu, surrounded by trendy clubs but not only. Thus, it seems that the Cap d'Agde holds a certain notoriety thanks to its naturist village (that attracts no less than 1 million euros per year of tolls), and which seems to be very well organized. In the downtown, you would be welcome by a lively marina lined with cafes, bars, souvenirs shops and even a brand new casino. In another hand, families are also cherished with some attractions, like the Luna Park, Aqualand water park, a sea center that hosts tropical fishes but also sharks.
At last, as the city counts a history that dates back to -580 BC, you could learn more about this in the Éphèbe museum. This memorial center exhibits ancient objects discovered in the waters of Agde, including jewelry and statues. By AP
---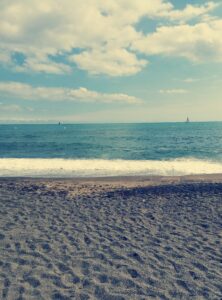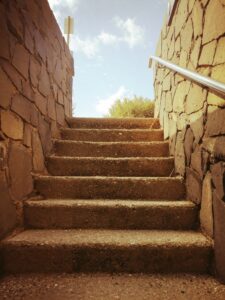 Did you know that the Cap d'Agde was nicknamed as the Black Pearl from the Mediterranean Coast? Thus, this famous seaside resort in the Hérault, renowned for its 70s atmosphere and its naturist district, reveals its preserved nature through a dozen of beaches, extended over 14 km. Among them, you may count on the Tamarissière beach, sheltered by a 200-year-old pine forest, or eventually on the Grande Conque beach, unique in the World, with its black sand and its high volcanic cliffs facing a turquoise sea!
Elsewhere, we also invite you to reach you the other beaches of Roquille, Môle, Rochelongue, Saint-Vincent and Grau d'Agde (photo credits: AP).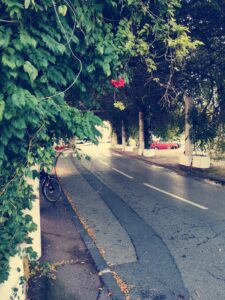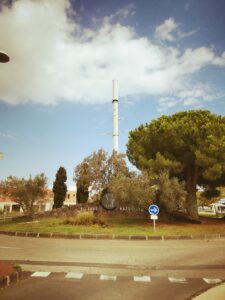 Don't also miss the naturist village, whose beaches are extended around 2 km… This is the story about a small family campsite, founded in 1968, where the Oltra brothers achieved an ambitious project. More than a societal philosophy, this was also a real urban concept, which even obtained in 1974 the "Grand prize of architecture", with the Port Ambonne.
From now, in this naturist village, which is a true "town in the town", you would find countless stores, restaurants, bed and breakfasts and even nightclubs, where you could partake in your passion for naturism. As a real communion with nature, it's not a mystery that peoplecome from all over the World, to find a comfortable resort there.
---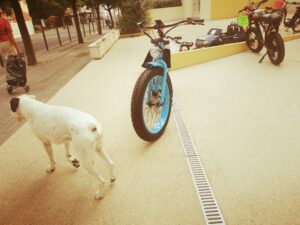 After a farniente session, why don't you have a walk along the port of Cap d'Agde and its ten basins? For your information, there is a nautical center, offering several marine activities, such as windsurfing, pedal boating, paddle, catamaran, or even canoeing.
In another side, you could admire the Fort de Brescou, built at the end of the 16th century, and its amazing stoned silhouette. And at the northern part of the Cap d'Agde, a French natural reserve spreads on 561 hectares, in Bagnas. Filled with countless ponds, this site offers an ornithological escape in the middle of a Occitan countryside, thanks to its nearly 250 species of birds inhabiting the area, changing with the seasons. By the way, you have to remind that those paths are either accessible by foot or by bike, around the reserve.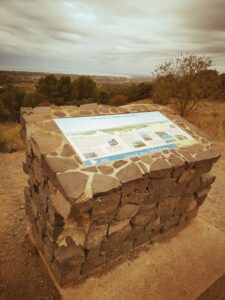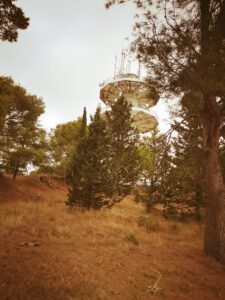 In another hand, again in the heart of the Cap d'Agde, you may admire the chain of volcanoes of Auvergne and besides you could enjoy a panoramic view of the region by climbing the amazing Mont Saint Loup. From the point of view of this ancient volcano, culminating at 113 meters and whose last eruption took place 750,000 years ago, you would be able to contemplate the eleven beaches of the city.
For your information, the ancient volcanic eruptions remain visible all around the Cap d'Agde, notably from the diversity of its soil. For instance, numerous solidified lava flows collide a palette of minerals to admire on various cliffs or in Rochelongue, through countless yellow tuffs which are organized in regular layers, quartz, clay…
EBike Company
, 4 Rue du Tambour, 34300 Cap d'Agde (France) / Phone : 00 33 (0)7 55 68 94 61. More information on their official
website
.
---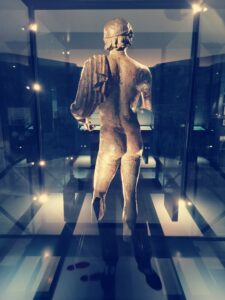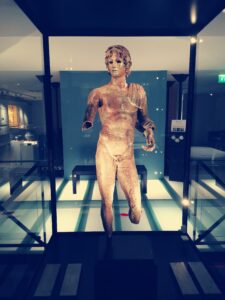 Indeed the Cap d'Agde is a city with a very rich past, notably illustrated by the Musée de l'Ephèbe. Located at the entrance to Cap d'Agde, the fully named Musée de l'Éphèbe And Of Underwater Archeology exhibits the entire heritage of this historical village.
For instance, built in 1984, this is the only French museum dedicated to underwater archaeology, renovated two years ago to offer a new museography path. By the way, lately the hall, dedicated to the real Éphèbe sculpture, was reopened after a renovation period, able to highlight those rare vestiges from this glorious Greek and Roman past.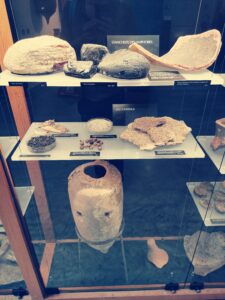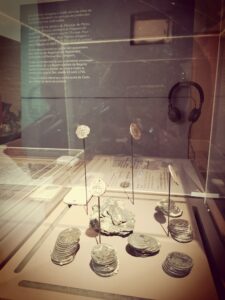 In this brand new refreshed space, you would be able to discover new collections, baptized "Greek Agde", "the Necropolis of Peyrou", or even "the site of Montpénèdre" and "objects from the digging of the port of Cap". On top of that, don't miss the bronzes of Rochelongue which are also honored.
The Musée de l'Éphèbe as well houses antique artworks recovered from the Hérault River, which moved from the Sea and from the Etang de Thau. Presented to the visitors through 4 themes, they are the result of 50 years of research and allow the public to travel through these ages.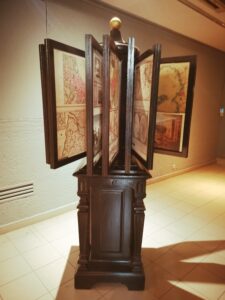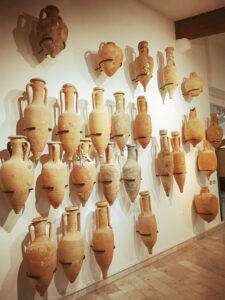 Adding to this, the "Royal Navy" section would embody you from the 17th to the 19th century, discovering cannons and cargoes of wrecks. Otherwise, in "Ancient Navigation", you may contemplate naval items such as anchors and cargos, with remains of amphorae and crockery. The "Antique Bronzes" collection highlights bronze artworks, again found in the deep waters. Among them, Caesarion and the Ephebe, which are regarded as the two emblematic statues of the museum. Finally, "La protohistoire" brings together more than 1,400 objects dating from the arrival of the first inhabitants on the territory.
This brings together an impressive collection of objects found in the region, such as the statue of the ephebe, which is said to have the features of Alexander the Great.
---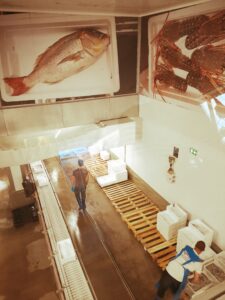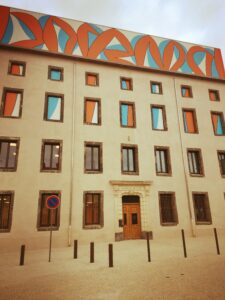 Finally, after strolling through the streets of the old town, be sure to go to the port of Grau d'Agde, the fishing village (you can reach it along the Hérault river by foot or by bike). La Criée (also known as fish auction) is an unmissable site to visit (upon reservation) and has been specially designed to allow visitors to follow the path of sea specimen, from their delivery until their acquisition by restaurants and many others.
Once there, you may admire a thematic path, around the richnesses from seas, with as much information as you need to be more aware and even responsible about how precious and fragile they are.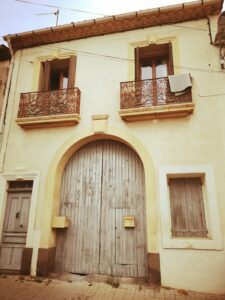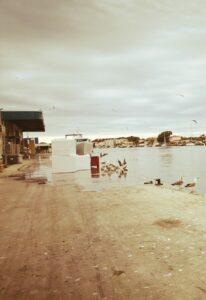 Located at the mouth of the Herault, the important site of La Criée is the unmistakable meeting place by excellence for all professionals wishing to stock up some freshly caught fish. Indeed, most fishermen have to cast their fishing nets from 3am, and most often until 5pm, before coming back for a delivery at La Criée.
It is this industrial site, which dates from 1982 and can be visited, at the rhythm of two visits per day (at 10 a.m. for "Les Coulisses de la Pêche" and at 3 p.m. for "La vente aux Enchères de la Criée"), from April 1st to November 4th for individual, but you have to know that visits may also by accessible all year round for groups. On the quay, you can also admire 9 trawlers (which can only fish 173 days a year), 107 small trades and 2 tuna seiners.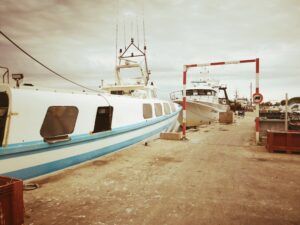 Therefore, in the Mediterranean area where there is a wide variety of fish species in the waters, we could just count on average 120 of them represented at those auctions. This institution is the real place of transactions between fishermen and professional buyers. There are 38 auctions in France and 4 of them are based around the Mediterranean Sea. Unfortunately, French customers consume little of this resource and on average only about twenty species are ordered by French people, unlike Italian and Spanish customers who are more fond of seafood variety. Adding to this, you have to know that deliveries must therefore be delivered at night in the different areas.
Otherwise, you can also admire the active allotment area, this area where batches of fishes are prepared for auction. Certain species are covered with ice, by obligation of transport whereas other fish species cannot receive it because they could get burn by ice (ex: shells…).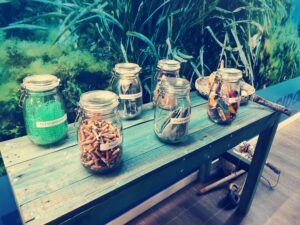 Always during the visit, you would be able to find different informations regarding the countless species present in the Mediterranean Sea, according to their stratum, the types of boats.
In the meantime, you may face the terrible reality of ocean pollution, within examples of waste caught at fishing sessions (proving their too long decomposition time which sometimes reaches peaks, such as surgical masks which degrade in just 450 years and notably unfortunately suffocate turtles among other numerous species).
---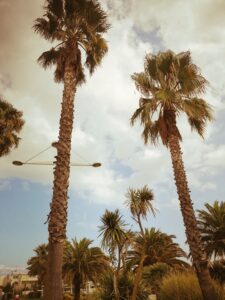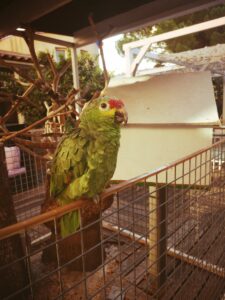 In another hand, if you need a place to stay, located in the heart of Cap d'Agde, the Hotel Gil de France is located 5-minute away from the wide Richelieu beach. This seafront could be visible from your room, since some suites even hold a terrace.
This 34-room family hotel is accessible all year round, particularly supported by a swimming pool heated to 29°C and even covered during wintertime. Welcomed by a talkative parrot, you may enjoy spending some in his company on the wooden patio, eventually with a cocktail, unless you prefer relaxing in the SPA, with sauna and massages.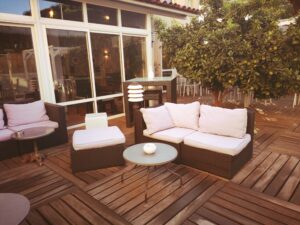 Whether you don't stay in the hotel, you may benefit from the free closed and secure parking, for just a glass or by having a dinner in their restaurant, open from Monday evening to Saturday. Therefore, also located 3 minutes by walk from the Golf du Cap d'Agde, the location of this establishment is ideal discover this 27-hole course and maybe participate in the various competitions organized there.
That's why from this quiet hotel, you may easily plan different available activities from the resort, early enunciated such as the nautical base, direct by bike promenades, but also thousands of natural outings, which proves that there is no need to undress to discover the beauty of the Cap d'Agde, that the Greeks of Phocaea called "Agathé Tyché", which can be translated by "good fortune".
Hôtel Gil de France, 10 Avenue des Alizés, 34300 Cap d'Agde (France) / Phone : 00 33 (0)4 67 26 77 80. More information on the official website.
---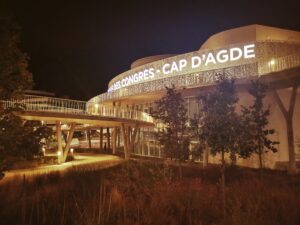 Last but not least, if you wish to combine leisure and chance, don't hesitate to pass by the Casino Barrière Cap d'Agde, situated in the modern quarter of the seaside resort. You would be welcomed in a majestic entrance hall, framed by olive trees and follow the dazzling red carpet. In this colorful and contemporary atmosphere, you would be surely tempted by one or many of the casino machines, or the more cozy tables de jeux, proposed on your path inside this game temple.
Once entered into this exciting ludic universe full of money games and neon reflects, you would be surely fascinated by the typical sounds emanating from a casual casino, even by the eventual jingles announcing a lucky jackpot.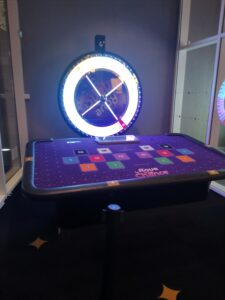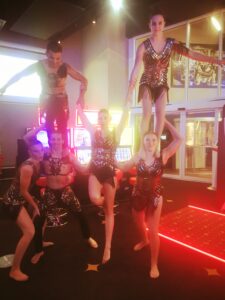 Indeed, you have the choice between betting from 1 cent on one of the 150 slot machines or eventually challenging one of the 81 latest generation video reels. For instance, a video poker or British electronic roulette are proposed, where you could raise as many bets as you wish while watching your metallic ball spinning around in its cylinder… Unless you prefer reaching for 21 in the Black Jack machine or directly at the table.
On top of that, as many other Barrière casinos, a large event planning is proposed to visitors, starring concerts, shows, and even privatizations. Without forgetting to have some basic restoration in the Bistro Barrière or on the summer terrace.
Casino Barrière Cap d'Agde
, Rond Point Carré d'As, 34300 Agde (France) / Phone : 00 33 (0)4 67 26 82 82. More information on their official
website
.
---