Discover the wide ABK6 Cognac selection developed by the Maison Abecassis
7 min read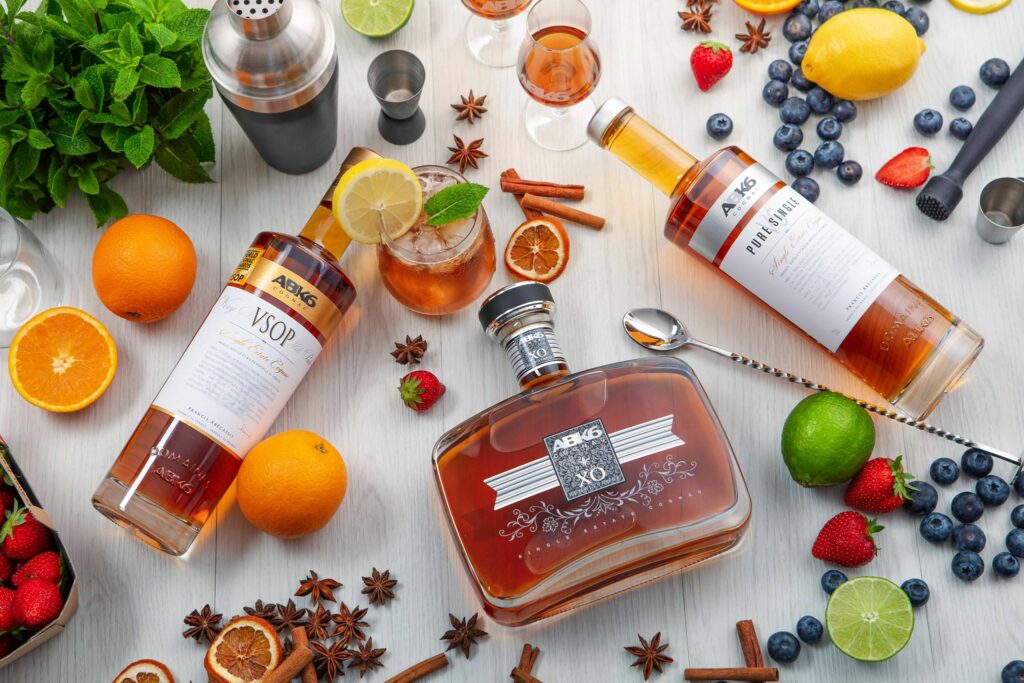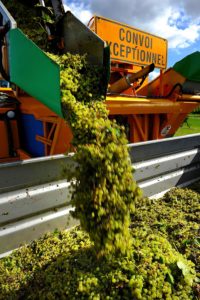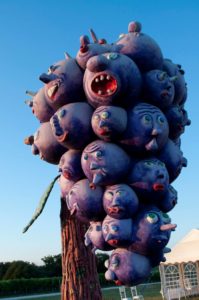 Furthermore, we introduce you this time to the Maison Abecassis, which mostly nowadays represents the signature of Francis Abécassis. Member of the Vignobles & Signatures, group, this is a real ambitious project for this family affair, among many other spirits brands. Indeed, we already focused on his passion for modern art in our previous article about the connection between the wine world and their artistic projects, conveyed by their bottles (photo credits: ABK6).
Their more famous Abecassis Cognac line is simply called ABK6, developed by their skilled cellar master, in order to select the most emblematic eaux-de-vie, from their different Crus. Originality is strongly expressed while remaining uncompromising on quality and very respectful of traditions. That's why, we can find them now globally, in more than 30 countries!
By AP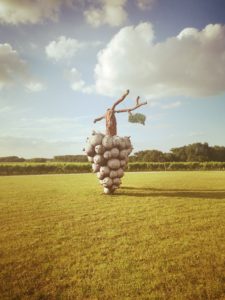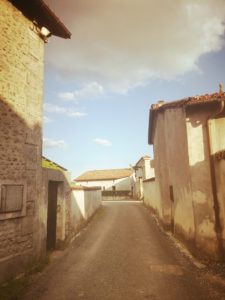 Therefore, the Abecassis Cognac firm grows its own Cognac in a bucolic hamlet. As we may have seen earlier in our artistic article, ABK6 is a young house, born from the settling in the region of Francis Abecassis, after a long experience in the Gard vineyards. He fell in love with Charente and acquired no less than 90 hectares owned by Réviseur in Petite Champagne, 91 hectares from Cognac Leyrat and 180 hectares dedicated to his ABK6 trademark, mostly situated in Grande Champagne, ready for this year.
As a real Art enthusiast, you could admire some masterpieces of Art exhibited in and around this large domain, such as this huge grape sculpture or the illustrated bottles by the local artist named Julien Drevelle (read here, photo credits: AP).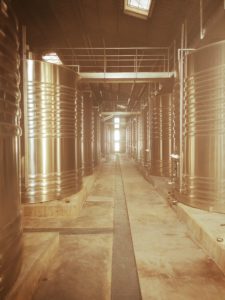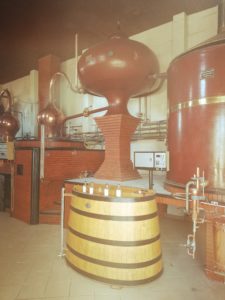 If you continue your way, you would surely observe through the windows, the ensemble of 26 thermoregulated stainless steel tanks, nearby 21 chaix and 2 stills of 2500 liters. In this guided tour, discover the secrets of elaboration of the different Abecassis Cognacs (which have won more than 60 medals in international tasting competitions over the past five years), from the vineyards until the tasting of a glass of Cognac. There, you could dive into the heart of their know-how and discover their heritage within this eco-responsible estate where all stages of production are made to limit any impact on the environment.
The fruit is extracted from the terroir, all the production stages are carried out on the property, from the vine to the bottle, where the assemblying of the eaux-de-vie has been operated on site, at this Domaine de chez Maillard.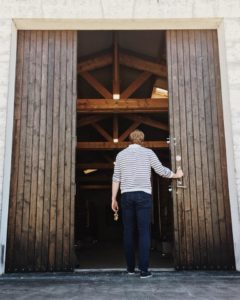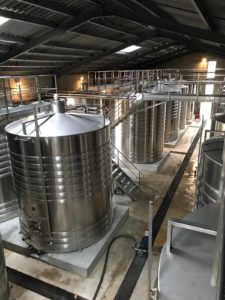 If you get deeper into their philosophy, we would know more about what's inside their Cognac! Therefore, through this single Estate Cognac way of life, Francis Abécassis is convinced that independently blending his own eaux-de-vie is the best method to master all stages of production. Most of them are operated in-situ, in order to adapt the methods of producing Cognacs to their specific environment.
There's no mystery that many exceptional estates offer the production of premium Cognacs, each are adorned with their proper inimitable personalities and need to receive a special attention, according to their distinct terroir, spread from the best Crus of the Petite and Grande Champagne, and Fins Bois, at an average altitude of 150m.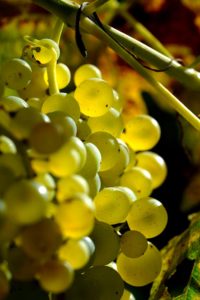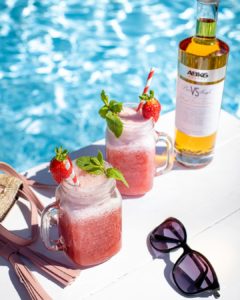 A large territory of 370 hectares, still loyal to their green commitment, the Abécassis Cognacs are built in the respect of their local environment, awarding to the exploitation a High Environmental Value certification (HVE3). This sustainable practice offers to this intense Cognac the best of the fruity and scented assets, so characteristic from the local vines, along some delicacy enhanced by the cellar master, and above all its aromatic qualities, which led Francis Abécassis to Charente, at the end of the 20th century to discover his exceptional vineyards. The result is that each Cognac lives its life on its own site, each domain has its own cellar (among 20 in total), its double-distillation and its storage cellar, inside some of the 3,500 old oak barrels, gradually offering a homogeneous supple ensemble.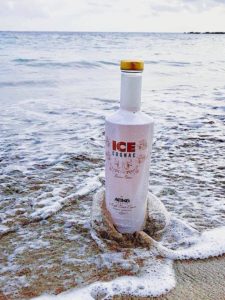 From this wide fully
homemade
production gathered at the domain in
Claix
, where for the later stages of
assemblage
and final
preparation
are adjusted, we invite you then to explore the real authenticity of the
ABK6 Cognacs
, among a rich selection.
This time, we start with one of their recent originalities, the ABK6 Ice Cognac. This gourmet and fresh elixir affirms a certain contemporary facet of the Abécassis family. To make it possible, the cellar master has carefully assembled some specific lots, able to fulfill to this Cognac a gradual profusion of delicate aromas, until an incredible lively and explosive finish, especially if you melt it with ice cubes (which is highly advised).
Therefore, this ABK6 Ice Cognac completely follows the actual trend of craft cocktails and confers to its epicureans a more festive way of consuming Cognac, and then may be ideally simply served in an elegant tumbler glass on the rocks. Otherwise, this surprising Cognac could also reveal itself through a Sazer'Ice cocktail, whose recipe is easy to handle, from 4,5cl of ABK6 Ice Cognac, you add 1.5cl of liquid brown sugar, 1 dash of Peychaud's Bitter, 1 teaspoon of fresh lemon juice, before mixing these ingredients in a shaker with 3 ice cubes and serve again in a tumbler glass, completed with a lemon wedge. Recommended price: 45 euros.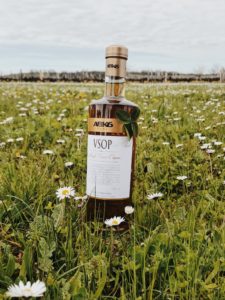 For more simplicity, for example, to appreciate with friends at the end of a meal, try the ABK6 VSOP Single Estate and its golden color, adorned with real amber reflections.
This multi-awarded Cognac (again in 2020 with the Golden Medal, at the World Drinks Awards, in London) displays a certain woody nose, before the apparition of a subtle spicy touch, doubled by pleasant elements of brioche cake and cinnamon.
Furthermore, once inside your palate, you couldn't miss the harmonious association between these woody and fruity aromas, before a delicate finish slowly landing again on dough flavors of spices. We're glad to tell you that this ABK6 VSOP Cognac is really made to be tasted pure, to hydrate an ice-cream or even in either a traditional or rather in a homemade innovative cocktail.
For instance, it could be employed in a French Manhattan creation, to prepare with 3cl ABK6 VSOP Cognac, completed with 1,5cl of Dry Vermuth and 1 hint of Triple Sec liquor. Mix this solution with some ice-cubes in a blender, and decorate with one of your favorite edibles flowers.
Recommended price: 48 euros.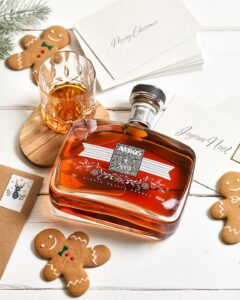 In quest for more complexity, the ABK6 XO Renaissance Cognac reserves you a many sensations, from its hybrid mahogany and golden robe. Indeed, we advise you to first appreciate its color on a white background. Then, open the bottle and start to smoothly inhale the contents, through distinct sessions, a few centimeters above (preferably) a tulip glass, after a charming diner with your friends. A logical feeling would eventually appear within a rich woody nose, evolving into spicy notes, liquorice, orange peel and dried fig.
Once in mouth, a mastered aromatic power proposes an amazing association of hazelnuts, walnuts, cedar wood and candied fruits. From now on, the complexity and aromatic richness of this Cognac would seduce your senses, before a durable length, as another major asset for this XO juice, recently awarded in 2019 of the World Best COGNAC 2019 prize at the World Cognac Awards, in London.
Recommended price: 159 euros (delivered with a luxury case).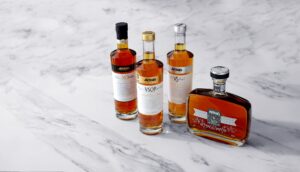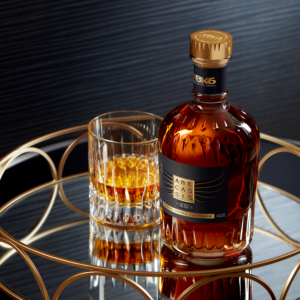 In another hand, let's discover the 2022 edition of the ABK6 Grande Champagne XO. In fact, this fine and elegant Cognac would fly you back in time.
This unique elixir, preserved in a luxury package, wears a bright golden robe, full of subliminal amber reflections. Be ready to enjoy the fine fragrance from this XO Grande Champagne, displaying an incredible juice, aged during more than 10 years and was extracted from this acclaimed appellation.
Once in mouth, you would be surely seduced by its freshness, sustained by the finesse of its tannins, unveiling a complex and structured eau-de-vie. A subtle balance settles in, oscillating between the aromas of vanilla, citrus zest, dried fruits and even eucalyptus. At last, don't miss the final touch offering variations around ginger and spices.
Recommended price: 199 euros (delivered with a luxury case).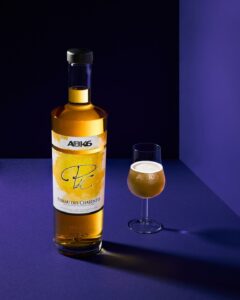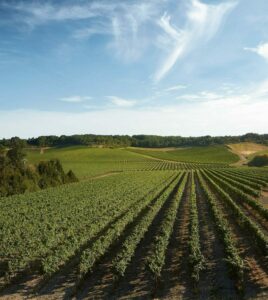 Last but not least, don't miss the legendary speciality from the Charentes region with the delicious Pineau des Charentes, which would undoubtedly bewitch you with its golden reflects. This liqueur wine is obtained from grape must and Cognac.
For instance, the first olfactory impression left by this 10-year-old ABK6 Pineau is marked by notes of white-fleshed fruits, before the appearance of various aromas of figs, walnuts, honey and even vanilla. Once in your palate, you would discover a tasteful moment in this elegant juice, composed of major accents of fruit paste and apricot leading a tangy finish, as the expression of a long aging.