The golden cuvées of the Champagne Gremillet get unveiled from the Côte des Bar and in Cabaret Michou!
6 min read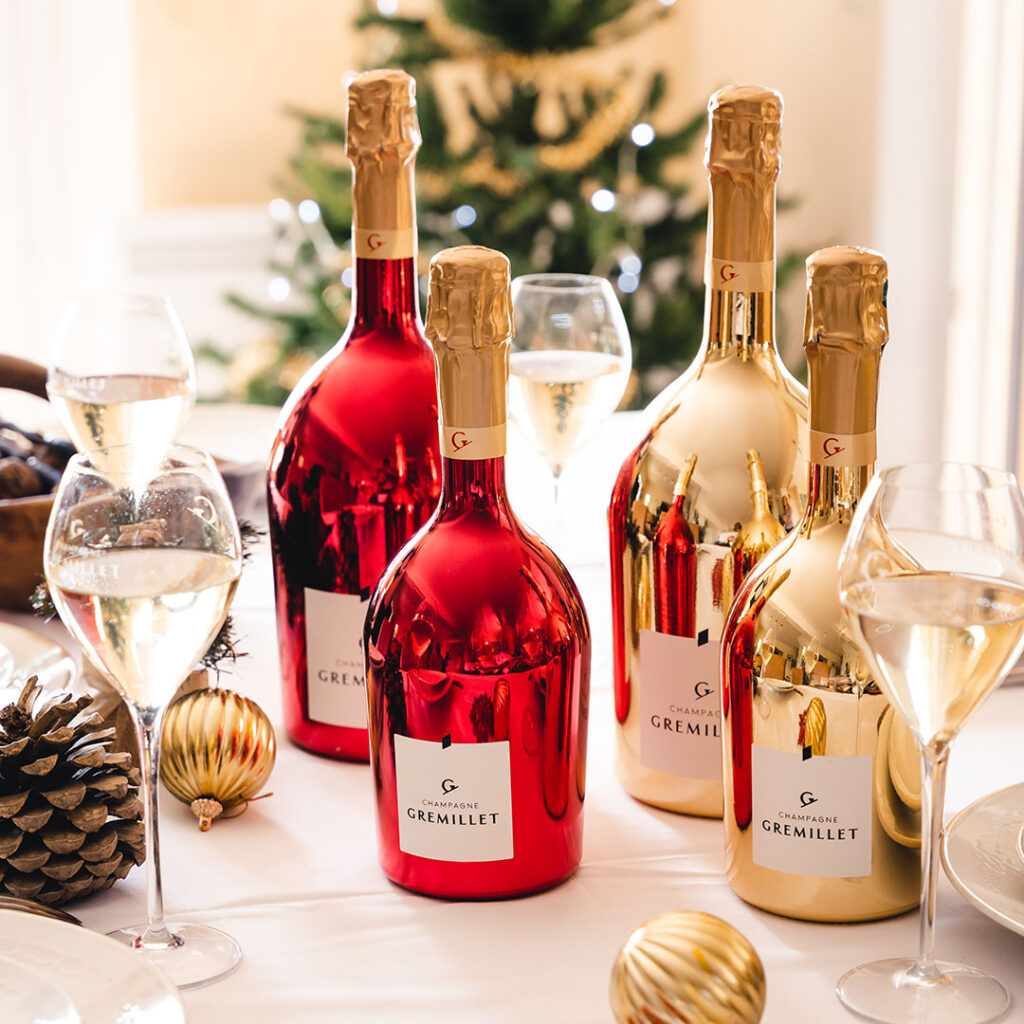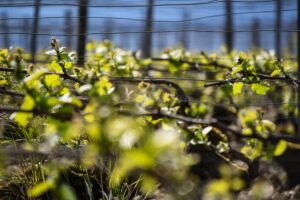 Following our previous topic about millesimes (read article here) where was as well featured the Champagne Gremillet, we are glad to introduce you further here this exclusively family champagne domaine, created by Jean-Michel Gremillet in 1979. This wine enthusiast developed early in age his proper taste for vineyards and even transmitted his passion to his children, Anne and Jean-Christophe, as well as to their respective spouses.
Hereby, you are invited to discover their different cuvées, mainly composed from Pinot Noir since the domain is located in the Côte des Bar (read article here). Indeed, the domain is situated on limestone soils, interspersed with clayey marls, and steep and sunny slopes, perfect for the powerful expression of the fruity notes of this grape variety.
By AP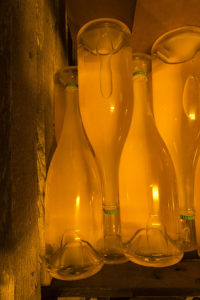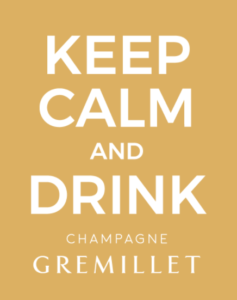 This time, we focus on a recent family affair embodied by the Champagne Gremillet, created by Jean-Michel Gremillet in 1979. Located in Balnot-sur-Laignes, a village in the heart of the unique terroir of the Côte des Bar in Aube. This adventure started with the first vineyards from his mother Lulu who then bequeathed him his first plot, that covers now 48 ha, adjoining some famous Riceys lands where the Pinot Noir grape variety is present in majority and moreover delicately harvested by hand. Before being slowly pressed, whose only the first juices would ensure a better aging and as far as we know, the best part would take part of the composition of the various champagnes. For your information, the usual measure in Champagne is the marc, and 1 unit corresponds to 4000 kg of grapes, so to say 2550 L of juice (photo credits: Gremillet).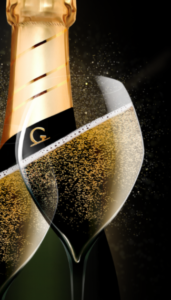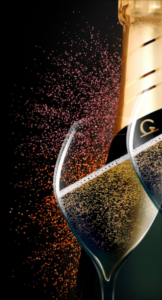 Thereafter, he transmitted his attachment to the wine world to his children, Anne and Jean-Christophe, in order to pursue this passionate experience, summarized with this motto, "All your successes deserve a Gremillet". This long-winded champagne house nowadays produces around 500,000 bottles per year, spread between wine shops, restaurants and also naturally a loyal clientele, while the other half part is intended to be exported towards 50 destinations.
Thus, an international notoriety has been built, since many of their cuvées were rewarded by a bunch of renowned wine competitions (Decanter, Sparkling World, Guide Hachette des Vins, IWSC…), along being selected each year by many embassies and consulates, present all around the world and seduced by the wide choice of these premium sparkling wines. If you're curious, you would notice that 7 different collections of champagne are offered, each of them having their own personality.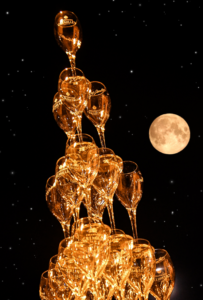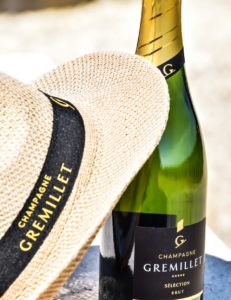 The Classiques are only composed by one Brut Rosé and one Brut Sélection. The latter is a genuine balanced champagne, made of 70% Pinot Noir and 30% Chardonnay, is maybe the more famous and more accessible of the whole range, since it represents the Côte des Bar in many embassies. Indeed, this fruity and fresh sparkling nectar is perfect to be served as an aperitif, in order to accompany some random cocktail appetizers, toasts and bring good mood! From its charming luminous golden robe, you wouldn't miss in the transparent glasses, reinforced by a sustainable foam shudder. Logically, a fresh nose arises an alloy of floral and fruity notes, full of greediness. Then, you could detect alternative notes of acacia, hawthorn, peach, pear and apricot. Once in mouth, enjoy its pleasant aromas, well balanced between acidity and maturity married in a fruity ensemble of fine toasted and spicy accents.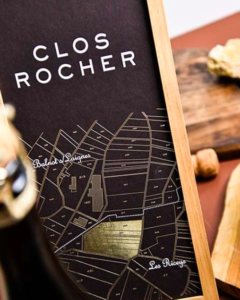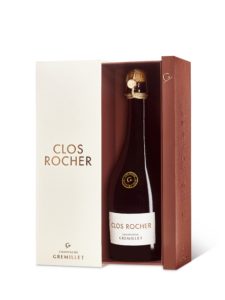 Among them, one of the last issues is what could be considered as a real top-of-the-range millesime. Indeed, the Cuvée Clos Rocher is a charming vintage made of the brilliant harvest from 2013. The result is a sober but aromatic juice, packed in a luxurious presentation, thanks to a unique bottle decorated with generous shapes and a leather texture label, plus a lovely tiny cord to attach the bottle cap and logically bring a sufficient flow of authenticity.
Consequently, a perfect opportunity to discover and appreciate the first exceptional cuvée developed within this Clos Rocher, becoming the premium flagship reference of Champagne Gremillet, as the result of the family know-how and 7 years of patience.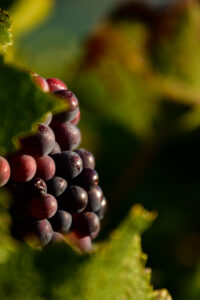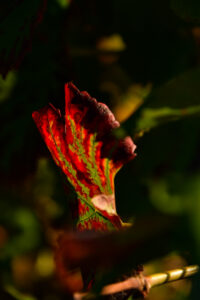 Born at the Clos of the same name, one of the few in Champagne, and fully composed of Pinot Noir. A real representation of the Côte des Bar terroir in a way and an open invitation to a unique experience for all champagne lovers, into a journey of all senses. Moreover, for what could be offered as a precious gift, there are only 2,670 bottles issued of this first Clos Rocher cuvée. All were numbered one by one, to share an unforgettable priceless moment with your precious ones.
Apart from this, why don't you enjoy some sparkling moments with the new Gold & Red edition, wearing two different flamboyant colors to opt for? Behind this full metallic coating, either available in bottle and magnum shapes, you would be easily seduced to drink this innovative concept, offering to all champagne lovers the pleasure of a prestigious cuvée in a brilliant outfit.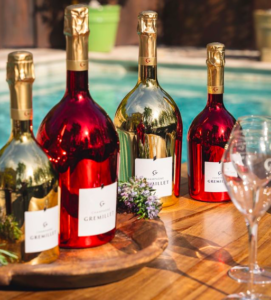 Therefore, this remarkable bottle would undoubtedly amaze your holiday guests and invite them to live not only visual but also gustatory special moment. Indeed, in this juice, you can be sure to enjoy an authentic selection of the finest Pinot Noir grapes from the Gremillet estate, with the full expression of the terroir from the Côte des Bar.
That's why you would find a luminous golden yellow dress, displaying an open fragrance composed of floral and fruity notes of acacia, hawthorn, peach, pear and apricot. Then, once inside your palate, you would be surely seduced by the fresh vibes of this champagne, whose aromatic balance stands out between acidity and maturity. Last but not least, those colorful elixirs would be perfect as an aperitif and as an accompaniment to all types of cold starters, since this cuvée could naturally sublimate fish, poultry, along other types of pastries.
On top of that, you could as well an exclusive metallic blue bottle in the illustrious Cabaret Michou, in Paris Montmartre! Furthermore, a partnership has been built since 2020 between these two entities and this electric blue Cuvée Michou is available during your show at the cabaret!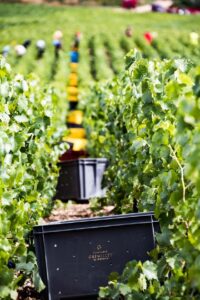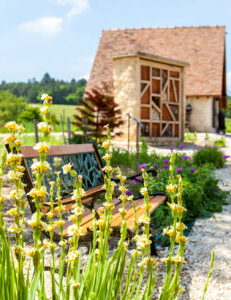 Beneath the discovery of those cuvées, we invite you to head to the Arboretum des Vaucelles, a nest for 82 conifers from various origins, along other several endemic species of birds, butterflies and flowers. A perfect condition to respect these vines, graduated by a valuable HVE label (High Environmental Value) and invites you to stay in the middle of this preserved biodiversity. A real corner of isolated paradise, also concentrated in a bubble, where you could spend a night… In this case, the Champagne Gremillet offers you to live an idyllic experience in nature and all the required comfort for a real idyllic and romantic evening in the vineyards.