The France Haliotis farm is proud to introduce you its abalones, naturally raised in Brittany and supported by Ethic Ocean
7 min read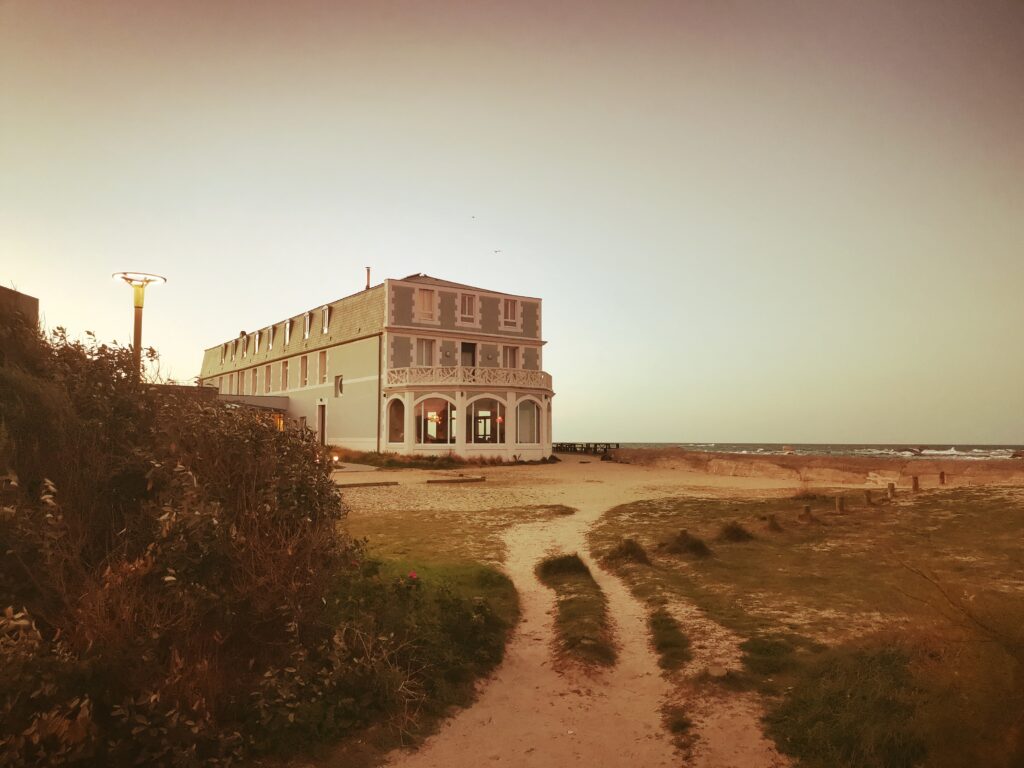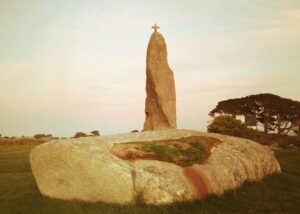 On last Monday, October 10th 2022, France Haliotis organized a master class in Plouguerneau, in Finistère, in collaboration with Ethic Ocean, within the framework of the European projects AquaVitae and InEVal. Ethic Ocean is an association, whose mission is to evaluate the sustainability of seafood products (fishing and aquaculture) and proposes action plans to companies, wishing to source their foodstuffs, while preserving resources. A mobile application is available to download here.
In the heart of Brittany, these different players were gathered, notably to discuss about multitrophic aquaculture and at low trophic level, and even introduce us catering professionals, to the farming of abalones and other little-known species, grown in local farms with a consequence of little impact on ecosystems. For your information, the products of France Haliotis, were highlighted, by a selection of Chefs, at the occasion of cooking and tasting workshops. By AP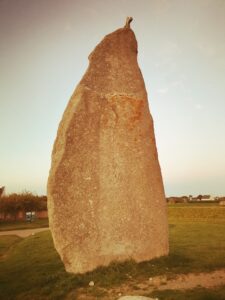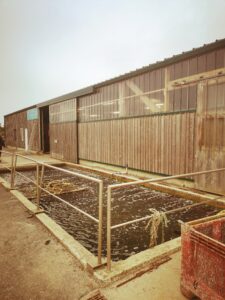 This enriching
encounter
organized in the headquarters of
France Haliotis
, that brought together various partners of those
European AquaVitae
and
InEVal
projects, mainly composed of
food
producers
,
scientists
and
chefs
from
Germany
,
Ireland
,
Norway
.
Therefore, this meeting highlighted several chefs and restaurateurs, committed to Ethic Ocean, but also members of the Crew of the Sea (chefs who participated in the Olivier Roellinger's European competition) and students from Ifac in Brest. This event was a good point to recall a current context where marine resources are not endless, with a good part which is already weakened, it is time now for a collective start (photo credits: AP).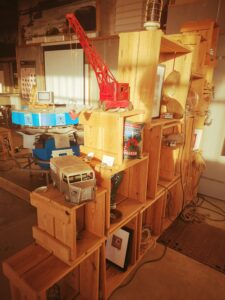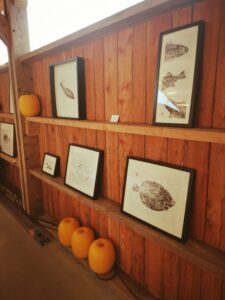 However, there are still islands of resistance, including deep-sea fishing, which, apart from certain suspicions of labor exploitation, escapes all control.
Indeed, there are many social and environmental issues, which tend to militate in order to limit the waste of key foodstuffs. By the way, it's not a mystery that aquaculture is more relevant to limit carbon emissions and to generate natural protein. Without forgetting the importance of seaweed in this food chain, since it needs 1000kg of seaweed to support 1kg of salmon. For your information, seaweed grows faster and produces more oxygen than any plants, along shellfishes that can also as much capture and store oxygen.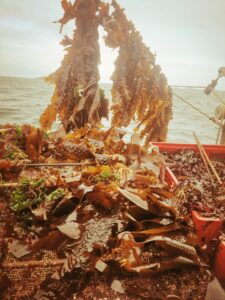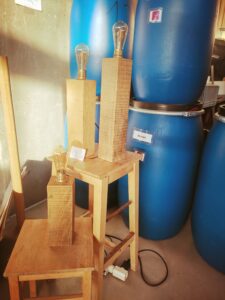 More than this, this element is able to filter out excess nutrients for more organic waters, and even propose an habitat for random biodiversity.
In fact, low trophic species (so to say, in the base of the food scale) consume less energy when farmed and in the same time, produce nutritious benefits. And some are complementary since, for example, sea cucumbers are able to filter shellfishes waste. This is why the Ethic Océan association aims, through several awareness-raising actions, to inform the general public, but also professionals, about this respect for maritime resources.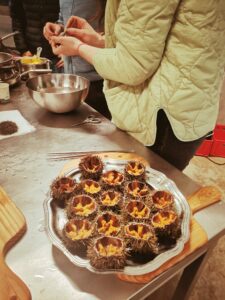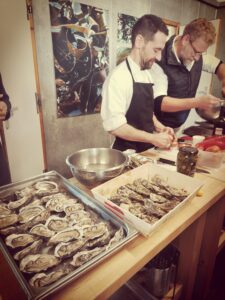 Those identical prerequisites as well apply to the daily education of anyone, but also the training of the related various maritime actors or ambassadors of the sea, since some of them, such as gastronomic chefs, can be accompanied by this green structure, in order to lead their food purchases in the right direction and the right labels.
This collective action is also illustrated in practice by the organization of the Olivier Roellinger's culinary competition, rewarding the talent of outstanding committed chefs.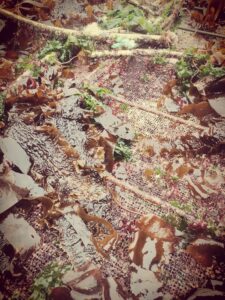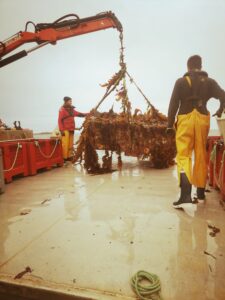 For instance, the activity of France Haliotis has its real significance, with the first abalone farming culture in Europe. Moreover, in order to remain self-contained, this new age farm cultivates two varieties of seaweed, alongside other companies that cultivate Royal Kombu.
Those underwater vegetal species are essentially used for animal feed but also to stimulate the growth of certain plants, in the case of vines in particular. As far as we know, this complex culture settled in France Haliotis is fair and more than welcomed, since some algae can be invaded by other species. In fact, drown in high sea, 200 cages host no less than 4 generations of abalones, represent artificial reefs, generating 90 species that collide and develop inside.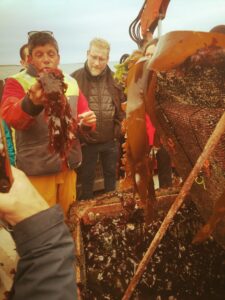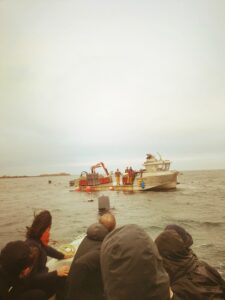 That's why, one of the main tasks of those new types of farmers is 90% of their time to serve on a "silver platter" the countless inhabitants of these underwater colonies, feeding themselves with seaweed.
Among those seaweeds, we can count on various varieties, such as Red Noru, Royal Kombu, Kelp Digitata, with even a better conversion rate in autumn. Furthermore, a regular observation task, regarding each cage, is brought up every 15 days. Thus, this consists of checking the bottom of each cage, avoiding the presence of predators, such as brown crabs, and then observing the evolution of abalones, according to their diet. Indeed, the color of those elements can change, depending on the variety of pigments consumed from those algae.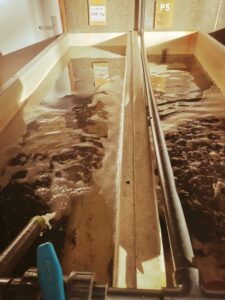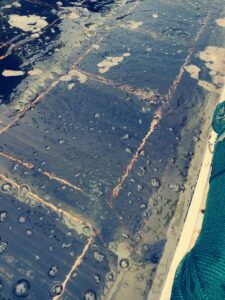 As a matter of fact, those abalones are rare and precious, so that they are protected by precise environmental laws. From the early beginning, abalones need to be cautiously cared, by staying and growing in a nursery for about a year. Then, once implanted in cages, those abalones would mature in good conditions, among an approximate population of around 600 individuals per cage.
At this occasion, the farmers from France Haliotis need to strike a right balance, between the seaweed and abalone populations, because one can take over on the other. Indeed, there are a lot of green algae in Brittany, otherwise known as sea lettuce, and although they can appear as useful, it is complicated to collect clean elements from those algae.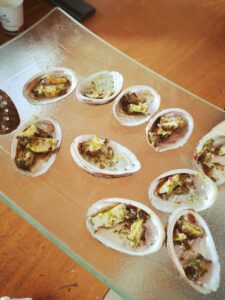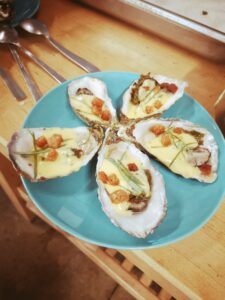 Consequently, this is why, paradoxically, many French companies prefer to import seaweed from abroad, where notably labor is cheaper. The result is a production of abalones on a human scale by France Haliotis, mostly dedicated to gastronomic restaurants but not only.
Indeed, this unique farm proposes different types of expressions around abalones, from fresh ones to take away until specimens conserved in glass jars, including rillettes or simply ready-to-cook abalones (either natural or with sake). On the other hand, we could count on various dry algae tartars or even jewels featuring abalones' shells.
France Haliotis
, 70 Aod Kerazan vihan, 29880 Plouguerneau (France) / Phone : 00 33 (0)2 98 37 17 39. More information on their official
website
.
---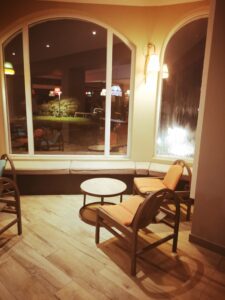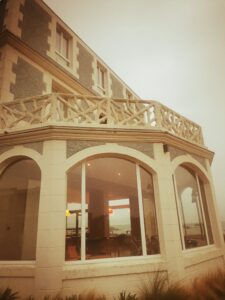 If you wish to deepen the gastronomic specialties with abalones, why don't you have a stop at some local addresses? In this case, the ecological The Originals Relais hotel (ex Relais du Silence), also known as Hotel de la Mer, ideally located on the beachfront in Plounéour-Brignogan-Plages, offers renovated rooms with a breathtaking sea view and a bistronomic cuisine.
This hotel had many lives since its first stone, since this Victorian styled edifice used to host a chic boarding house, before welcoming dancing balls, and eventually becoming a holiday center for retired employees from Renault and random pupils.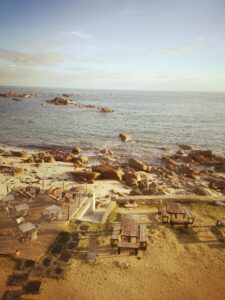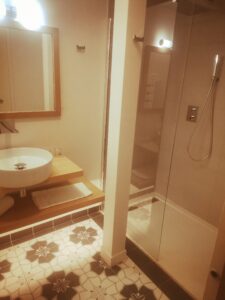 Nowadays, this elegant hotel, settled in an ideal and quiet location, surrounded by breathtaking wild creeks, would propose you comfortable and functional rooms. Some of them have even a direct wide panorama over the Atlantic Ocean, what else dreaming about for having a real seaside break?
Adding to this, this establishment has a warm reception hall, adorned with large bay windows, in order to pursue your contemplation of the Ocean. Adding to this, you could also rent spacious meeting rooms for your corporate meetings, served with homemade snacks. Otherwise, the bar counts a variety of local beers and other kinds of Brittany's delights.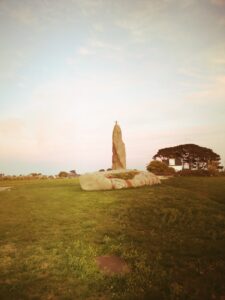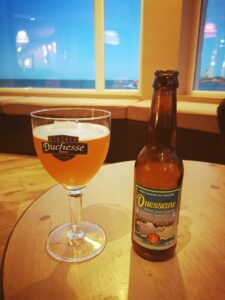 Without forgetting the cosy terrace facing the sea, equipped with wooden deckchairs and blankets available in the evening, where you could enjoy a memorable moment. Before possibly tasting the seasonal chef's kitchen in Les Chardons Bleus bistro, varying according to his inspiration and the random deliveries from the surrounding producers. For your information, abalones from France Haliotis are regularly served in this world's end restaurant.
For instance, you could of course taste seafood, such as local specialities with fishes, oysters but as well algae, which are at the heart of the identity of the place. Used in all their possibilities, they are present everywhere, since you could find them, as already said, in the kitchen, but also in care products of the SPA, and even on the walls, whether on the random wall drawings or in the paintings.
Hôtel de la Mer, The Originals Relais (Relais du Silence)
, Côte des Légendes, Promenade des Chardons Bleus, 29890 Plounéour-Brignogan-plages (France) / Phone : 00 33 (0)2 98 43 18 47. More information on their official
website
.
---