Let's taste different Champagne assets from the Côte des Bar, with the Chassenay d'Arce cooperative
10 min read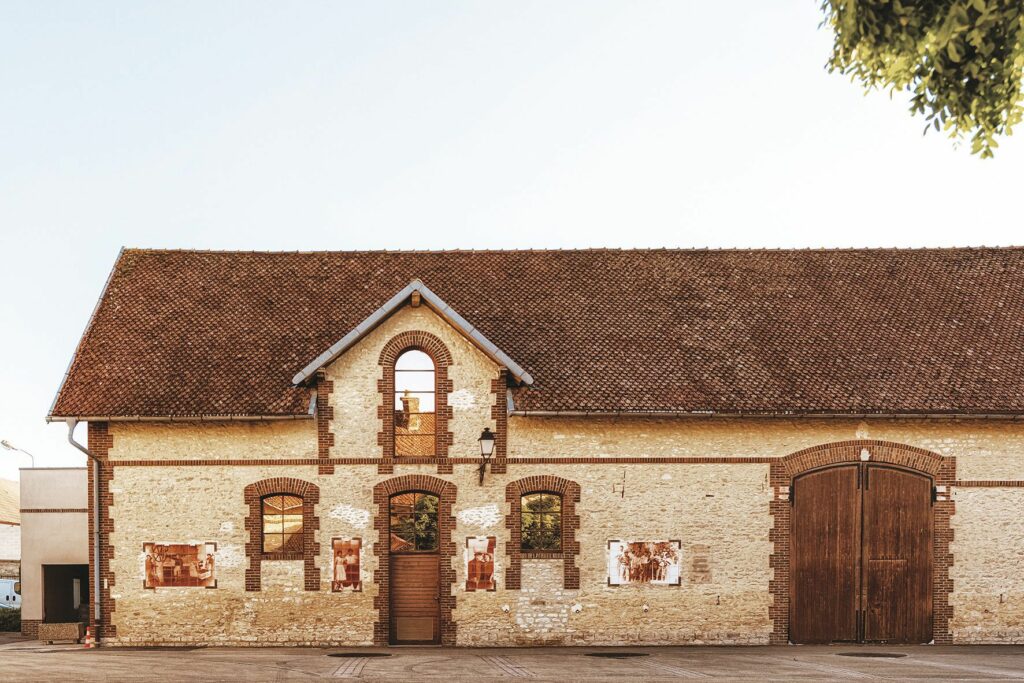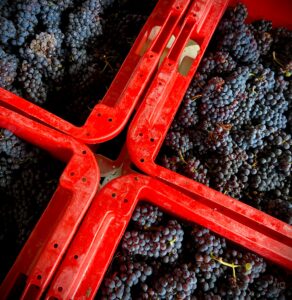 Following our previous article about the Côte des Bar (read here), we are glad to introduce you of its main players. Indeed, the Chassenay d'Arce house is a cooperative that was founded in 1956, precisely in the Aube department. For instance, this house reunites nowadays 130 members who cultivate 315 hectares, spread over ten villages in the Arce valley, near Bar-sur-Seine. You would observe here that this winery celebrates the king grape variety of the Côte des Bar, so to say Pinot Noir as the majority in the local grape variety.
By the way, throughout the year, the House is proud to highlight its champagnes through the organization of events and activities, as an expression of the Côte des Bar terroir and particularly its Kimmeridgian clay-limestone soil. A good occasion to discover the richness of the local fauna and flora, as well as the talent of the regional artisans, creators and artists. By AP
---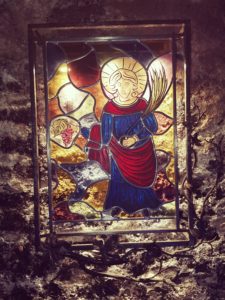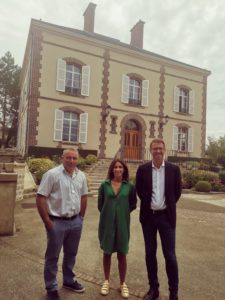 Proud of an existence of more than 50 years, the Chassenay d'Arce is an original Champagne House also born around a cooperative, gathering 130 families of winegrowers, spread in and around over 12 villages disseminated through this Côte des Bars valley! From 2020, this giant family decided to converge into a new brand identity, allowing innovative projects in tune with the actual times and demand (photo credits: AP).
This entity was created in 1956, between the walls of the former property of the Langres' bishopric, before adopting the definitive name of Chassenay d'Arce, in 1964. From this time, it gradually became the most important cooperative of the entire Aube, thanks to their approximately 1.6 million bottles produced per year nowadays, after an annual harvest on more than 315 hectares of vineyards.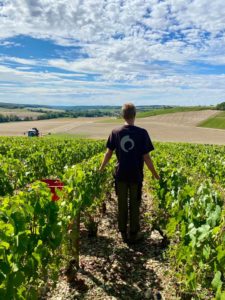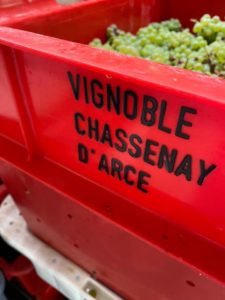 Furthermore, thanks to these mutual efforts paid by this company of winegrowers, they complete each other in a way that there can even be several personalities for their grapes. Thus, this phenomenon starts at least by their harvest planning, that may even differ from week between two neighboring villages.
In order to prevent this, prior the harvest, nearly 300 analyzes on the vines are carried out by their own Champagne Maturity Network, and help the winegrowers to anticipate their future, up to 3 weeks before the start of the forecast. Added to this, they can share their common constraints, inherent to the entire Champagne appellation, such as not using water on certain dry periods… For instance, this cause can create in some years, for example in 2020, some scalding on the grapes, unfortunately excluding them from the final juice.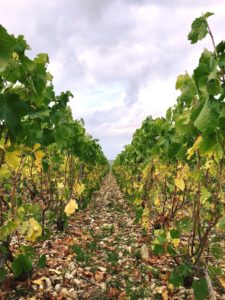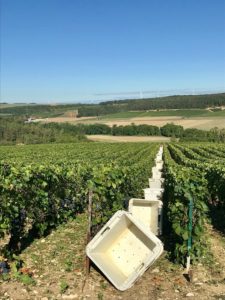 As far as you can see, this union makes the strength. That's why a wider range of references was deployed, including the most recent in terms of an organic cuvée, coming from only 3 plots. Issued at the end of 2019, this vintage 2013 is naturally part of an active process of the house focused on a certain environmental commitment, along many other investments operated over the last years in winery and aging cellars.
Apart from this, the last collective action was to become the first Champagne House, in 2021, to obtain the Vignerons Engagés label, through a series of sustainable actions. In addition to this jewel, this sparkling family of winegrowers has joined forces to initiate a few other marvels, including a rare champagne, fully composed of Pinot Blanc. Indeed, despite this grape variety only occupies 2% of their territory, its fruits may offer a long list of tasting benefits.
In short, this terroir offers a selection of fine and light wines, in contrast to other kinds of champagnes that could appear as a bit rounder.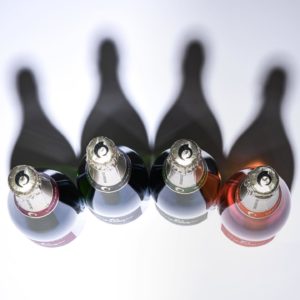 Although, in a motivation of permanent innovation, the Chassenay d'Arce house has built a cutting-edge tool, lately including several a brand new packaging. Therefore, you would be surely happy to discover these cuvées, proud of their finesse and elegance to explore over time, and the explicit accessibility of these juices, have naturally already seduced its consumers towards 18 export countries and at renowned wine merchants in France (such as Le Printemps du Goût and Le Repaire de Bacchus).
By the way, if you get the opportunity the 19th century underground cellars of Chassenay d'Arce, ask to your guide to taste the bourru (a juice which just started its fermentation process, enlightened with a bunch of selected and non-native yeasts).
Their first range, Les Essentielles range announces the color, thanks to its prominent Pinot Noir blends, as we have just seen, one of the main ambassadors of this Côte des Bar. Developed in the purest Champagne tradition, this selection of 4 bottles benefits from an aging on lees during an honorable period, covering between 3 to 7 years.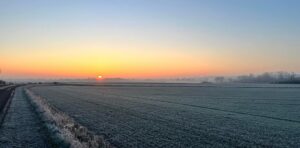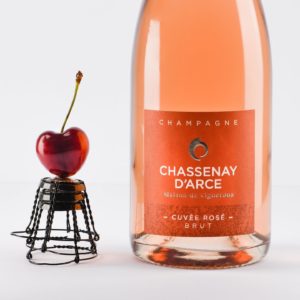 Among them, we get through the Essentielles Range, as a good introduction to understand the spirit of this Côte des Bar. This line contains the Cuvée Sélection as a blend includes the fruits from several harvests, offering a large role to the Pinot Noir a large role to play, along the minority Chardonnay and Pinot Meunier.
Thereafter, this range also features the Cuvée Première, shared between 62% Pinot Noir and 38% Chardonnay, based on different harvest years, extending from 2005 until 2015. Happily bottled in 2016 (therefore 4 years under glass), for a dosage of 9 grams of sugar and in the end a beautiful aromatic richness to be appreciated especially with sea food (photo credits: Chassenay).
Furthermore, let's get surprised by semi-dry Cuvée Apolline (not sold anymore), a charming blend of half Pinot Noir and Chardonnay varieties, plus a glance of Pinot Blanc and Pinot Meunier. A round and smooth ensemble, moderately sweet but enough to enhance its gourmet notes, presenting aromas of candied fruit, brioche and sweet spices, obviously dedicated to get married with pastries!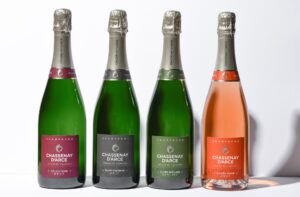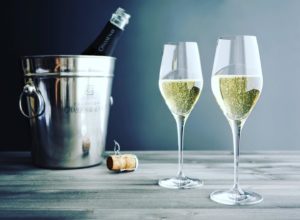 On top that, you couldn't miss their Cuvée Rosé, where 13% of red wine has been completing, before bottling, this blend of several harvests, composed of 60% Pinot Noir, 33% Chardonnay, 5% Pinot Meunier and only 2% Pinot Blanc. Although it has been 27% malo-blocked, this friendly but frank cuvée is proud of its subtle fruity notes, to accompany an aperitif or a dessert.
In the Caractères category, as its name suggests, you may explore different vintages full of character, underlined by a majority of Pinot Blanc, Pinot Noir and Chardonnay. This time, these champagnes in this range are still aged on lees but between 5 to 10 years. We could invite you to have a look at the already enunciated Blanc de Noirs 2012, on our article dedicated to millesimes (read here).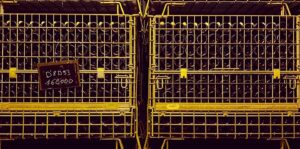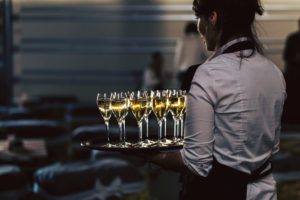 Otherwise, in the same category, discover the unique Pinot Blanc 2012, another Extra Brut juice since it's just dosed at a low level of 3g of sugar. This nectar is only and surprisingly composed of this rare grape variety is a real house speciality and may appear as very aromatic, either in contact with your olfactory and gustative sense or at the end, all around your spirit. What a chain reaction!
Then, again with a fewer portion of Pinot Blanc, bringing some structure and personality, we find the Blanc de Blancs 2012, starring a generous dosage of 7g, and thus mostly based on harvest of the powerful and not very acidic grapes of Chardonnay, collected in 2012. A gracious juice adorned with some main notes of white fruits and yellow fruits.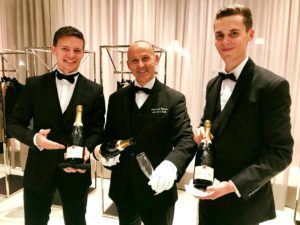 On top of that, why don't you try the Vintage Brut 2008? This blend of Pinot Noir and Chardonnay (not sold anymore) evolves in a harmonious and collective expression of the original harvest dating from 2008, displaying a fresh and elegant style of this fine production, for a dosage of 8g. A real premium dimension, with a great aging potential, plus able to amplify its smoky and liquorice notes.
Last but not least, the Confidentielles is the typical premium range, able to reveal the capacity of Chassenay d'Arce to deal with two exceptional cuvées as authentic reflects of the know-how of this grouping of winegrowers. For instance, there are two propositions, the Confidences 2009 and the Confidences Rosé 2012, both predominantly composed of Pinot Noir and from the oldest vines in their vineyards.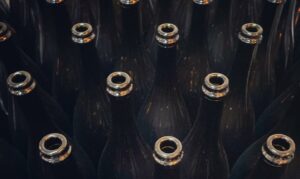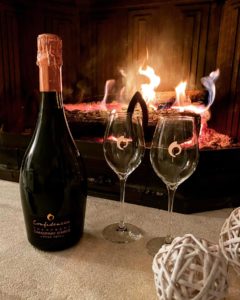 For instance, this Confidences Rosé offers the best memories from 2012 and therefore is naturally packed in a luxury package, for a better protection of its precious juice. Before revealing its intense color with tiled reflections, its nuanced aromas of red fruits and liquorice. All the complexity and elegance that characterizes the subtle alliance of Pinot Noir, Chardonnay and Pinot Blanc grapes, that all crown this champagne into a wine with such a rich and flamboyant personality.
For your interest, 6 years were needed to age these bottles on lees, for the proper expression of the balanced blending organized around the finest grapes from the oldest vines of the domain and shared between the main proportion of Pinot Noir, including 13% of red wine, along the minorities of Chardonnay and Pinot Blanc.
Thus, the ancestral methods of manual riddling and dressing lead to a vinification in the pure Champagne tradition, within thermoregulated stainless steel vats and even in undergrowth for a tiny quantity of that wine. In another hand, the action of blocking the malolactic fermentation implies a fact that the natural acidity compensates for the singular taste emanating from the terroir and even contributes to the longevity of this unique wine.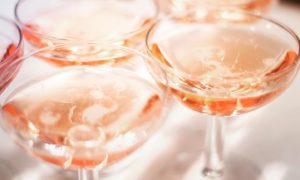 The result is an accessible and elegant premium millesime champagne, thanks to its slightly salmon pink dress, along an active effervescence exhibiting a continuous flow of generous and fine bubbles, in your cup. Then, you should admire its expressive fragrance, full of the gourmet and fresh notes of white and red fruits, such as wild berries, but also spices, floral and mineral notes. Logically, once tasted, discover a true intense champagne rosé, happy to share its delicious unctuous substance, enhanced by a velvety structure and a visible finesse. With this Confidences cuvée, you would both discover the quintessence of this Chassenay d'Arce tribe but also open the doors of luxury, before enjoy the persistence of a clean and tense finish, to accompany your most refined dishes, possibly at exclusive occasions.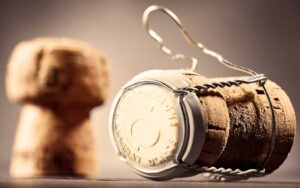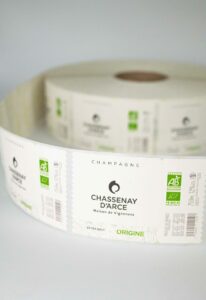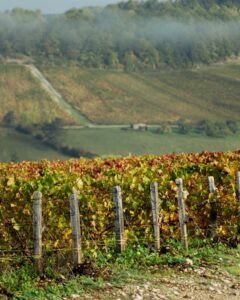 Apart from this, since Chassenay d'Arce is fully committed to an environmental approach, notably through the leading of several responsible actions signifying the defense of the local fragile environment. After obtaining the Vignerons Engagés label, and a first organic Millesime 2013, issued in 2019, regarded as quite different from conventional wines, since it was vinified in wooden barrels, without dosage, to the point that the cooperative has opted for the launch of two other new revolutionary cuvées, of course entirely composed of Pinot Noir.
These cuvées were only made with grapes, issued from organic farming, as 2013 being the first year of production, in an area which is estimated today at more than 7 hectares. Fully certified in organic farming and where in this case, three winegrowers are involved in this process on their own initiative.
With this new green range, Chassenay d'Arce wishes to act as a pioneer in this organic field and in the same time, intend to change the classic codes of Champagne wines, by proposing here an eco-responsible experience.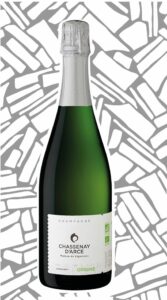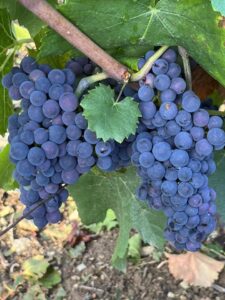 This is why we invite you to discover the Cuvée Origine Extra Brut, which offers a fine and lively bubble, all asserted by a light yellow robe, enhanced with a few copper highlights.
Traditionally vinified, of which a quarter of the cuvée is aged in wooden barrels, you would surely be able to appreciate here a mineral but expressive juice, in particular thanks to an extra-brut dosage and an aging of four years on the lees. Adding to this, this champagne displays a powerful, complex and generous fragrance, which offers us aromas of yellow fruits, along some woody and smoky notes. Then, this cuvée would reveal to you in your mouth, its round and woody notes, preceding a structured and mineral final note. Perfect to associate this rare (only produced at 6,000 copies) but accessible champagne, with fishes and any other exotic dishes.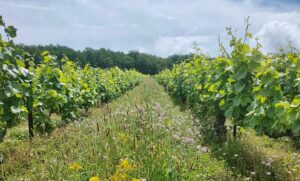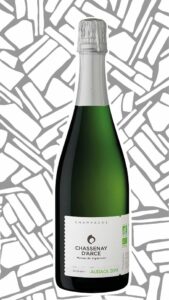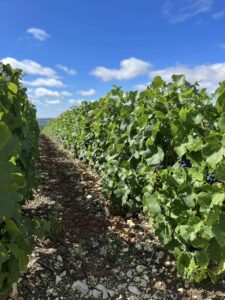 In another hand, don't miss the organic alternative Cuvée Audace Extra Brut 2014, still fully composed of Pinot Noir, but this time from the 2014 harvest. For instance, this millesimed champagne is again traditionally vinified, starring 20% of the cuvée vinified in wooden barrels. It's not a mystery that the elegance from the Arce Valley can be truly unveiled in this cuvée, following the specific character and the own identity offered by the organic farming method.
For your information, six years of aging on lees, and an extra-brut dosage were mandatory to express the fresh and dynamic temper from this 2014 harvest. Once open, don't miss the lively bubbles conveyed by this expressive juice, adorned by aromas of yellow fruits, white flowers, and even some woody and spicy notes. A sustainable palate (that can improve in the future) shares a fine bucket of fruits and flowers, perfect as an aperitif, but also iodine tables.
More information on their official website and explore there their wide range of products!