Ramesh Nair displays again some Haute Maroquinerie from Joseph Duclos, with the new Fontélie handbags line
3 min read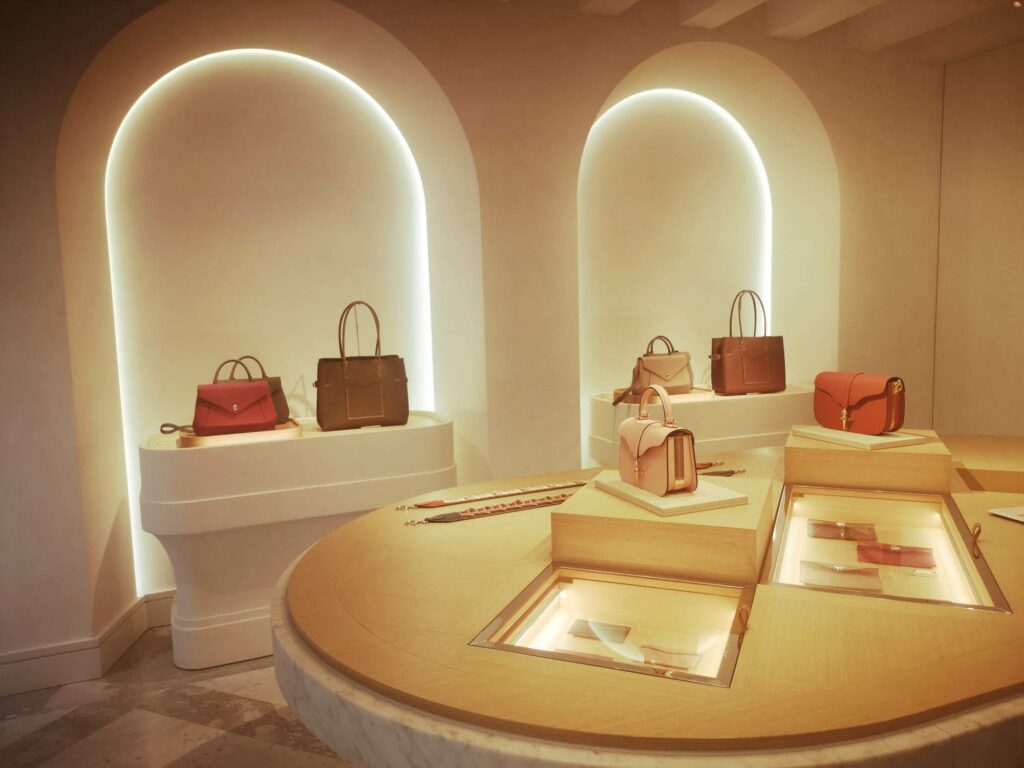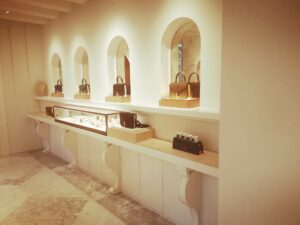 If you're in quest for French luxury maroquinerie, able to celebrate true French craftsmanship, we are glad to introduce you the timeless style conveyed by the Joseph Duclos structure.
Relaunched in 2020, this reborn legendary company pays a real tribute to the legacy of its founder, Joseph Duclos, who converted the three tanneries he inherited into a large leather factory. This manufacture played another important role at the royal court since it eventually obtained the title of Royal Leather Manufacture, agreed by King Louis XV. By the way, this factory produced many bags for soldiers but not only, by employing no less than more than a hundred master craftsmen all over Europe, before being gradually more confidential. By AL
---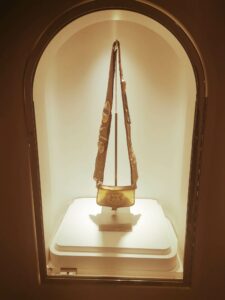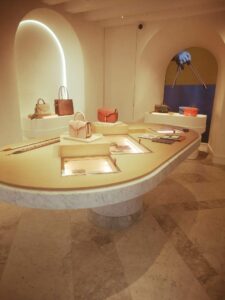 Thereafter, after being waken up, the brand of Joseph Duclos pursued its initial goal to conceive premium leather goods, enhanced with a luxury touch… At the occasion of this renaissance, a new artistic director, enriched with a long path, from legendary Hermès until Moynat houses, has been nominated to lead the new collections (photo credits: AL).
Known under Ramesh Nair, this Indian designer would hold the delicate charge to source the finest leathers, with the support and the expertise of the Compagnons du Devoir, and to transform them into a collection of Haute Maroquinerie pieces. Reinforced with his passion for French craftsmanship, this inspired designer has been putting together his resources and creativity to build a series of refined bags and accessories.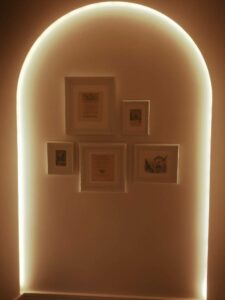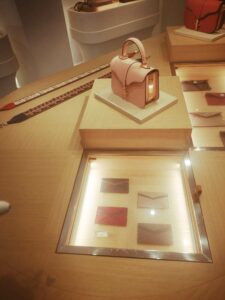 On top of that, each of those masterpieces can be customizable on request, as long as they still respect the natural tanning and identity codes, created by the skillful leather workers, trained in the tradition of the Compagnons du Devoir brotherhood.
That's why in this new collection, you may have the Cornelian choice between various leather artworks, sometimes adorned with jewelry elements or simply reflecting a certain modernity. For instance, this connection between tradition and contemporary art can be illustrated with the last exhibition in the Joseph Duclos showroom. By displaying some realizations from the famous abstract artist Peter Halley, a focus was specifically made on geometric art, as a certain metaphor for contemporary society.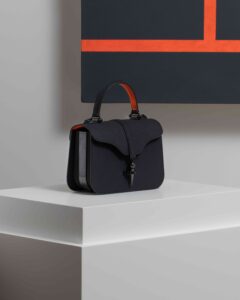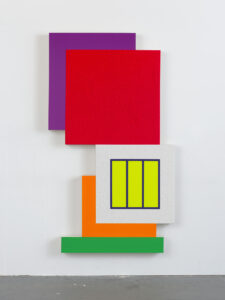 Thus, it was not a secret that this visionary American painter used geometric abstraction and fluorescent colors, as coded language, in order to illustrate his conception of architecture, but also the inherent societal organizations and communication systems.
Since the Maison Joseph Duclos spans through several periods, creating a link between its ancient origins and its modern interpretation of luxury, the philosophy of Peter Halley matches in a way this line, by telling various colorful stories about past and future. This was notably made possible with the conversion of his compositions into ideograms, while gathering multiple realities at once, so does Joseph Duclos by shaping leather accessories of remarkable finesse.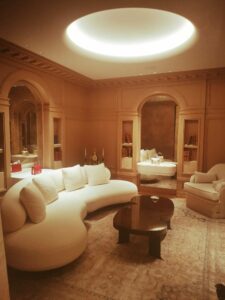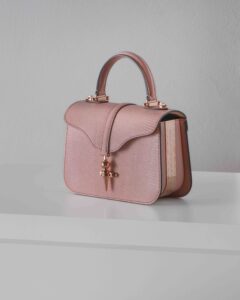 It seems that forgotten artisanal techniques have been revived through a timeless design. A real crafts alchemy achieved in the purest French tradition of fine leather know-how. Among the latest creations, let's not forget the handbags from the Fontélie collection, in homage to the invigorating springs of Lectoure. Indeed, the Manufacture Royale de Cuir opened its doors in the locality of Lectoure in 1754, where flows a water source called Diane.
Finding their inspiration in craft bags, worthy from bygone times, this accessory features a typical flap from royal eras as well as an adjustable shoulder strap. All covered in supple Adagio bull leather, standing out for its regular grain and extreme resistance.
A set completed with the house touch of palladium-plated brass finishes, reminiscent of the seals of some crowned heads. In addition, this Fontélie series is of course available in clutches, card holders and even a perfume mixing rose from Bulgaria and oud from Vietnam (photo credits: Joseph Duclos).
Joseph Duclos
, 54 rue du Faubourg Saint-Honoré, 75008 Paris (France) / More information on their official
website
.