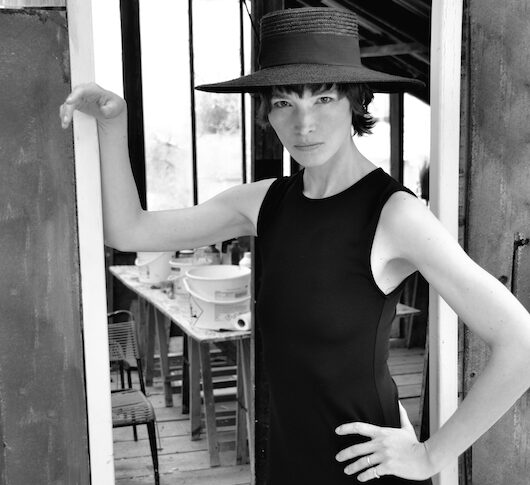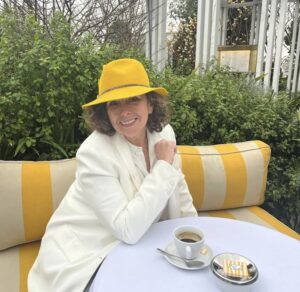 If you are kind of hats, we are glad to introduce you the Maison Mira Belle which was founded in 2007 in Montmartre, by its visionary founder Marie Desnos.
Since the early days of the house, she had decided to make this French elegance famous again. For your information, she was invited to promote the products of Mira Belle, at several Fashion Weeks, but also legendary Parisian places, such as the Crazy Horse but also for various events and shows, if we count on the Lion King, the horse competition in Chantilly named as the Diane Prize, without forgetting the EuroDisney resort. Here, you would learn more about this beautiful concept and even discover the last Spring-Summer 2023 collection, called Riviera. By AL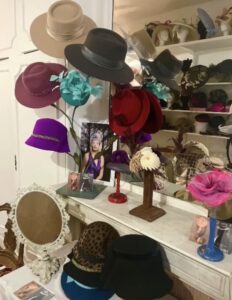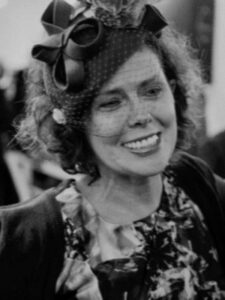 Indeed, it's not a mystery that Mira Belle proposes the quintessence of this French headwear know-how, to an esthete and demanding clientele looking for a genuine quality and authenticity. A plural offer or beautiful pieces to wear at any special occasion but not only, all impulsed by the gathering talent of Marie Desnos (photo credits: Mira Belle).
For your information, Marie Desnos defines herself as a fashion enthusiast, mostly inspired by her mother's habits to bring back amazing hats from her countless travels all around the World.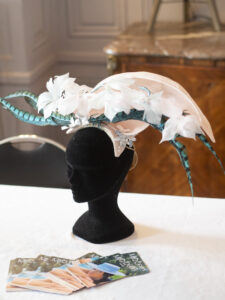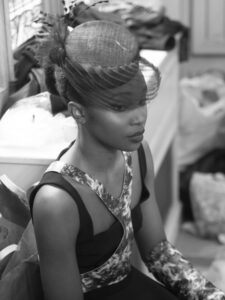 Therefore, by initiating her Mira Belle project, Marie Desnos wished to revive this bygone tradition to wear elegant hats. Rich of a self-taught path, she had the opportunity to improve her technical knowledge with a hatter, based in Montmartre, with whom she started a true friendship and collaboration, at the origin of Mira Belle.
Therefore, since its birth in 2007, the Mira Belle adventure hadn't stopped to pursue its evolution, along a wide diversification, illustrated by a variety of styles, notably featuring capelines but also head jewelry) and even tailor-made pieces.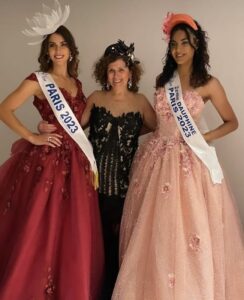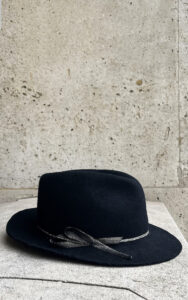 By the way, those hats are dedicated to be worn in all types of circumstances, according to your desires and your claim to shine… This could be either be parties or cocktails, along more formal occasions, in terms of ceremonies or weddings.
Thus, this event-planning has ever been important from the eyes of Marie Desnos, since she represented Mira Belle at many events (parades and exhibitions). This is a good occasion to present her new collections, while developing partnerships, notably with hatters artisans. Thus, Mira Belle collaborates with hat artists, spread all around the World, to conceive the new hats.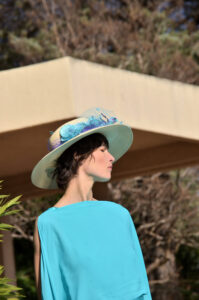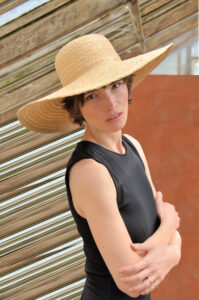 Lately, Mira Belle has released its new Spring/Summer 2023 collection called Riviera, which is inspired by the southern lights of France and more precisely by the Provence region, this new hat collection highlights a certain Mediterranean way of life, full of freshness, sunshine and summer spirit to accompany you on sunny days.
Therefore, this Riviera collection embodies some typical and sincere lifestyle and elegance from Côte d'Azur, through those new exclusive pieces. Moreover and in order to introduce them, Mira Belle organized its own fashion show at the Parisian 18th district's city hall. This initiative was entitled "Montmartre celebrates Women" and this was joined by 5 other designers but also Miss Paris 2022, known as Océane Bobêche.
Mira Belle has now become a partner of the Miss Paris Committee, whose hats will be worn all the year by Miss Paris 2023.
Mira Belle
, 43 Rue Jacques Dulud, 92200 Neuilly-sur-Seine (France) / Phone : 00 33 (0)6 07 77 86 12. More information on their official
website
.