The Noirmoutier island's terroir gets highlighted in La Maison des Toqués restaurant!
4 min read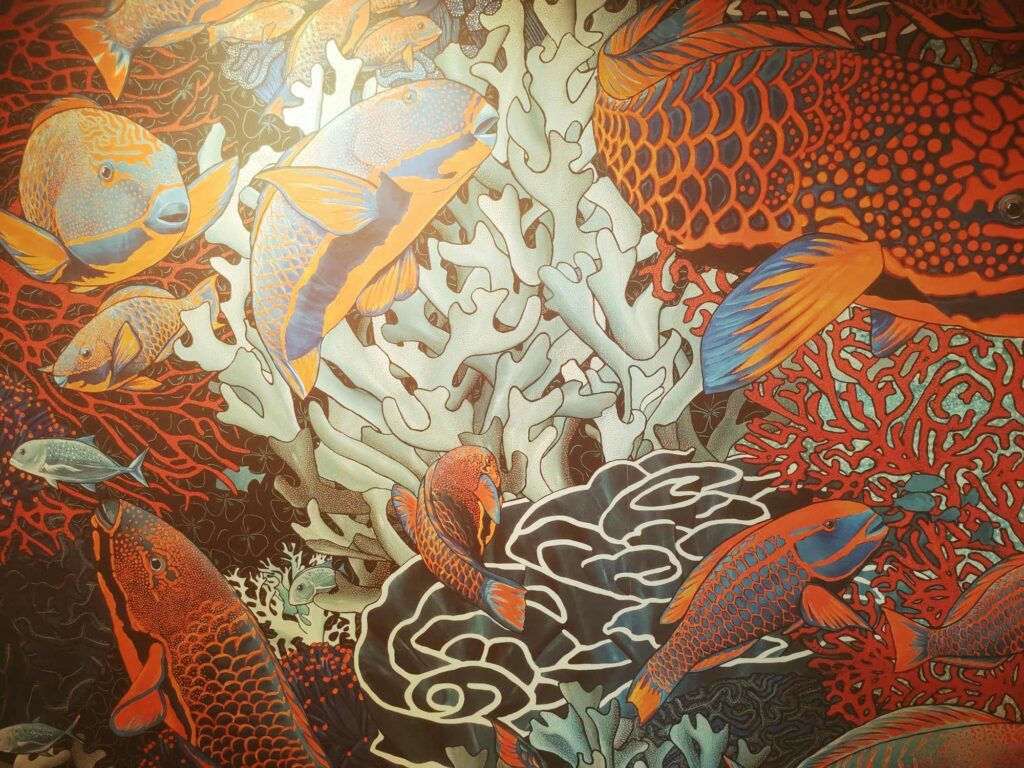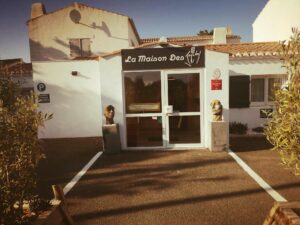 After becoming famous as a gastronomic restaurant from 2016 in the Herbaudière harbour, nearby the Michelin starred restaurant of Alexandre Couillon, on the island of Noirmoutier, La Maison des Toqués has settled in the center of city of Noirmoutier-en-l'Île, at the rue de la Prée-aux-Ducs.
Enriched this time by a private car park and a couple of artworks, this restaurant is run since its origins by the gourmet couple Aurore and Sébastien Duchenne (and no one else in the staff), this new address proposes a ravishing framework, completely redecorated premises of the former medical analysis laboratory. By AP
---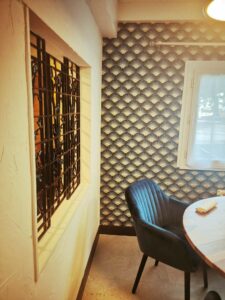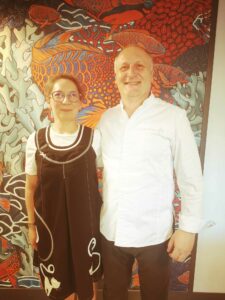 After gaining a gastronomic experience in the illustrious Jean Sulpice's two-starred restaurant in Savoy, the Hauts de Loire in the Loire Valley but also a real influence sourced upon Alain Ducasse's style that marked him a lot, particularly through the vegetables cooking at the Plaza Athénée, the Duchenne couple opted to move to the Noirmoutier island, in order to start their own culinary project.
Nowadays open all year round (except Wednesdays), their inn always remains ready to serve you quality and inspired lunches and dinners, based on menus that evolve according to the season and their inspiration.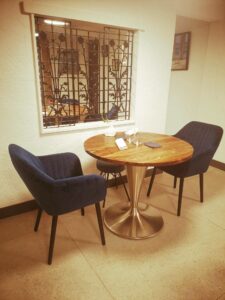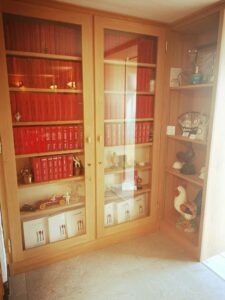 Therefore, you could find a tasting menu, from 3, 4 and up to 6 dishes, allowing you to enjoy yourself and admire the chef's wide palette of aromatic expression (photo credits: AP).
For your information, the Michelin-starred chef Sebastien Duchenne even changed his menu three times the first week of opening. Nearly 7 years after his first service in La Maison des Toqués, the style of this restaurant proudly enjoys a fine reputation, thanks to a simple but original cuisine at the image of the chef, based on fresh local and seasonal products, reinforced by a genuine gourmet touch.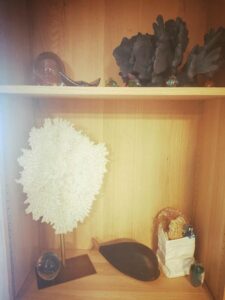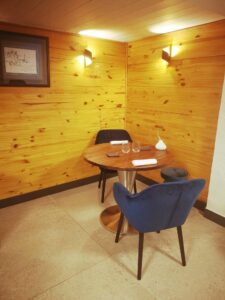 Once settled in this intimate dining hall, with a capacity of only 15 seats, you would undoubtedly appreciate those creative recipes, deeply marked by the genius and the passage of the chef in prestigious addresses. Supported by seafood and seasonal ingredients, notably due to the fertile soils of Noirmoutier, you can be sure to discover a constantly renewed menu, according to the market but also the wind and the sea.
Without forgetting a specific care in terms of presentation of their dishes, along a large and organic wine list and fresh sea food coming from line fishing.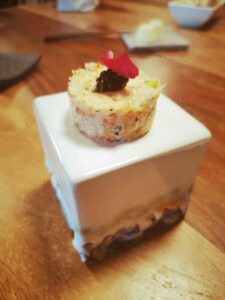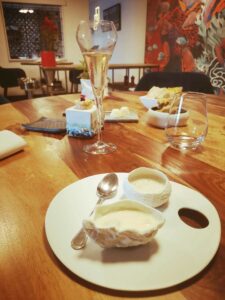 Thereafter, on the menu, you could find a toast served with some delicious AOP Charente Poitou butter, before a seaweed fritter able to highlight the iodized side of this underwater vegetable. Then, don't miss a warm oyster offered with its creamy Noirmoutier potato, plus lemongrass and kombawa, before enjoying some razor clam with its skimmed juice, crumbled lobster and its fine herbs, covered with a hint of herring roe and a small pansy petal.
Without missing the next act embodied with lobster risotto and duo of green and wild asparagus, drown again into lobster emulsion.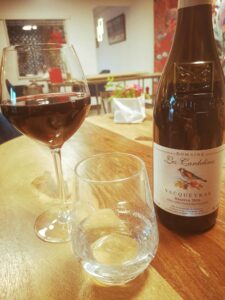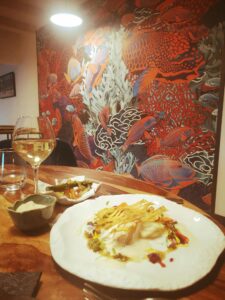 This ensemble is bordered by cowpea seeds and served with a wonderful Vendée wine by the multiple awarded Thierry Michon. We follow this gourmet tour with a tasty stone bass, adorned with a lemon verbena sauce and peas, completed with revisited teriyaki butter, beneath a couple of sautéed vegetables in seaweed butter. The suite resides in veal sweetbreads hydrated with rosemary jus, once again flavored with a soft cloud of Noirmoutier potato cream, colliding raw smoked potatoes. This dish is proposed with an amazing Italian wine, called Valpolicella. On top of that, don't miss the uncommon preparation around creamy Bleu d'Auvergne cheese, elegantly married with herbs and colorful flowers.
Last but not least, you would be surely bewitched by the sweet set of strawberry and violet cubes, refreshed by a rhubarb sorbet, eventually preceded by a cherry filled pebble, composed of explicit Guayaquil chocolate.
La Maison Des Toqués, 26 Rue de la Prée aux Ducs, 85330 Noirmoutier-en-l'Île (France) / Phone : 00 33 (0)2 28 10 15 12. More information and booking on their official website.
---