Are you ready to wear the avant-garde Acuitis 2023 sunglasses, designed by Frédéric Beausoleil?
4 min read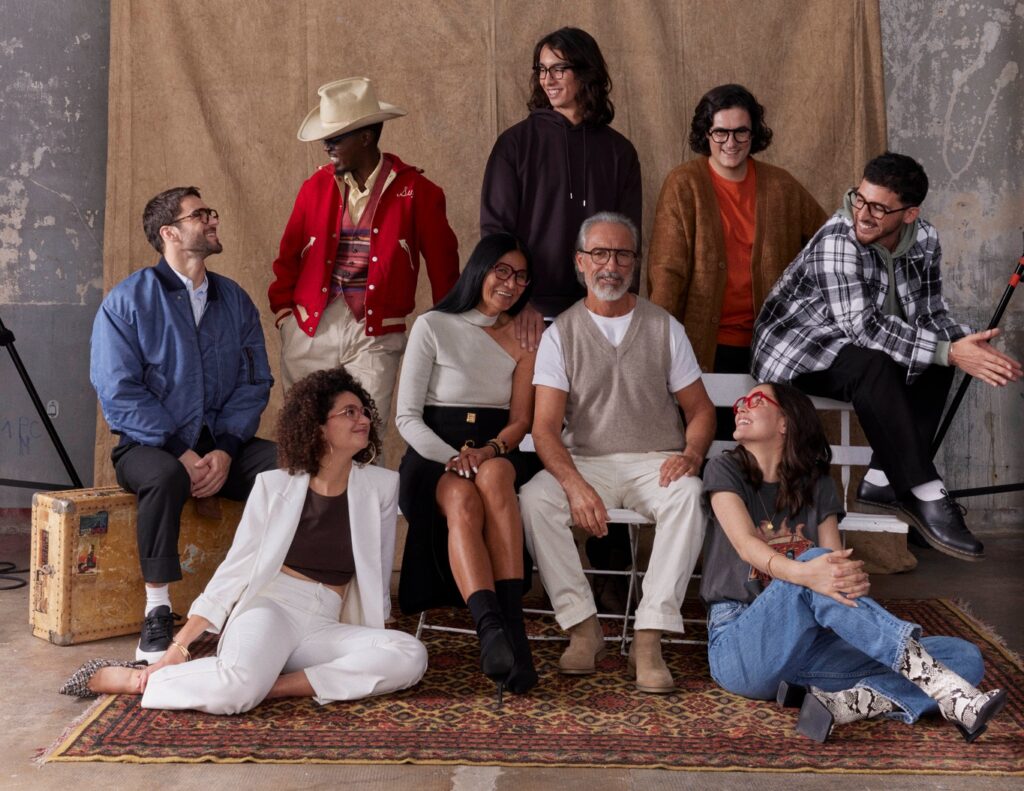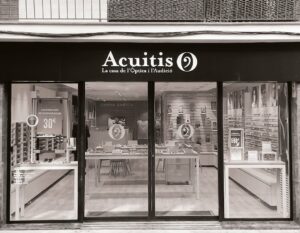 At the occasion of the new 2023 season, the French optic company Acuitis is pleased to propose a new inspired selection of solar products, still imagined and designed by the designer Frédéric Beausoleil. Available at an accessible price, those frames bring us to discover a feminine universe, mainly inspired by Haute-Couture creations, towards timeless and daring masculine shapes.
Thus, be ready to follow a wonderful immersion into French lifestyle, through this brand new 2023 avant-garde collection, unveiling a certain know-how and even environmentally friendly models, according to your mood. By AL
---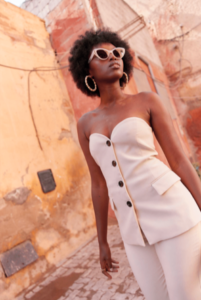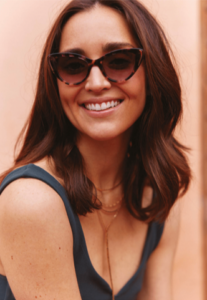 Pursuing a summer mood, where sunshine may agree with some elegance, the 2023 collection by Acuitis is initiated here by the Dame de Coeur references (photo credits: Acuitis).
Those sunglasses are able to combine this philosophy around retro-chic looks, where metal inserts contrast with the flat areas of the colored acetates, evoking in a way a bunch of leather goods, all around a multiplicity of intense or veiled tones. Embodied in oversized shapes, those items offer true boldness and allure to all visages, with even a hint of Hollywoodian mystery.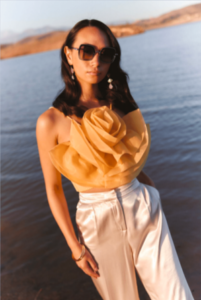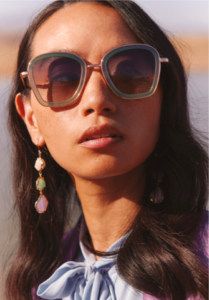 Then, 06H52 follows this selection with various plays of light, gradients and transparency as key words of this new glamorous range. Easily recognizable with their hexagonal or round shapes, those shapes hold acetate frames, which are sculpted like real bohemian-style jewels, baptized with exotic names, such as Isla Bonita, Isla Catalina and Isla Canaria models.
Available in multiple luminous colors, your look would be surely magnified by the first sun rays, highlighting its gem reflects, like black onyx, garnet, emerald or even ruby.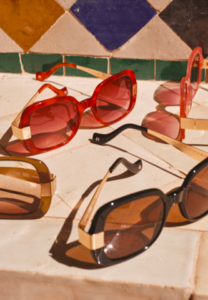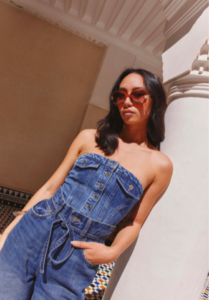 Thereafter, don't miss the Liberté collection, inspired by neo-retro style, paying a large tribute to some of the legendary divas and celebrities from the Seventies. Back in time where they used to wear real casual and spontaneous outfits, illustrated here by frames with oversized designs and colored with warm or opaline touch.
In fact, those Liberté references stand out as quite vintage and timeless, spreading some nostalgia breeze, where disco era is never far.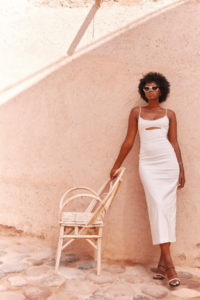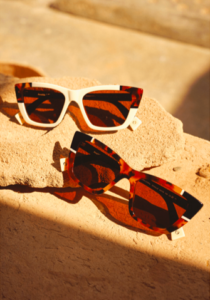 Thereafter, the Bauhauss style arises again, within a series of frames either combining genuine minimalism and modernity. Partly influenced by the sobriety from contemporary furniture shapes and by the purity of modern silhouettes, those Originel glasses are built with similar proportions and perspectives, as this architectural movement.
Their disciplined lines are composed of acetate marquetry that enhances those collector models, available in a tricolor combination.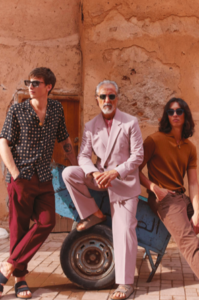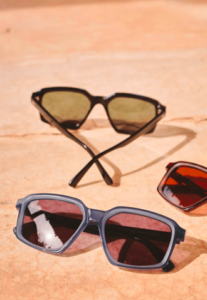 Apart from this, and for this new 2023 season, Acuitis revisits some essentials from the men's wardrobe. A good occasion to adopt original frames, halfway settled between sobriety and timelessness, with this Monsieur A line.
It's clear here that those sunglasses juggle with truly masculine shapes and materials, as can testify those Pantos, rectangular or hexagonal variations. Those models offer various mattified facets, easily to contrast with polished sun lenses, sharing fancy tones of horn, scales, crystal, matte khaki, blue or black colors. Those multiple choices can easy to wear, according to the occasion.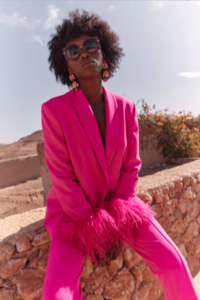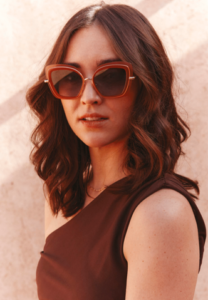 Adding to this, the Rosy selection displays sophisticated and uninhibited sunglasses, adopting the codes of Haute-Couture and usual designers. Putting in styling by a real daring femininity and a spectacular colorama philosophy, those chromatic plain or gradient vibes are deeply inspired by summer gardens.
Without forgetting those metal structures that combine notions of finesse and lightness, like silk, while acetate material inserts transparent shades like organza. Ideal for those accessible and trendy models to wear for fashion weeks.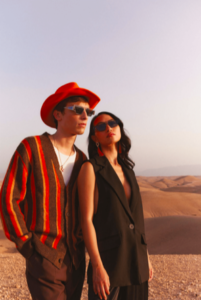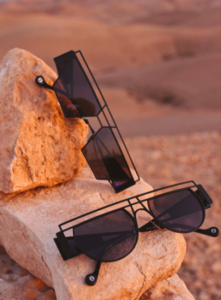 Have you ever dreamed of traveling into a powerful and eccentric Atmosphera? In this case, these mixed frames promise to bring real depth to the eyes with their chiaroscuro harmony.
Their gender-neutral personality are called Beyond Cosmic or Beyond Psychic, offering a real spatial spectacle of lights and reflections, dressed in purplish or green hues, all inspired by nocturnal glow. A vibrant play of shadows alongside golden or silver metal, spread on those futurist structures that are more graphic than ever. A stellar atmosphere to adopt in emergency, whether in black or blue polarized lenses, for more infinity.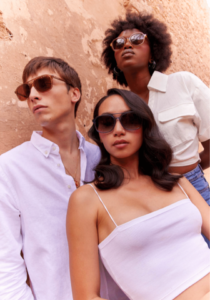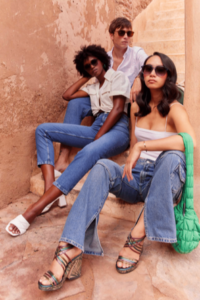 Strong of an authentic urban dimension, the Il & Elle frames were made to be exchanged and shared with those you appreciate. The opportunity to get seduced by several forms of a tangy and vibrant diversity, worn with more traditional colors and classic hexagonal shapes, like with the In The Mood model and its relaxed look.
For a more vintage sensation, why not trying the square-rounded shape of the Virgin Sangria model? Its acetate structure convey you to more bygone assets, but still easy-to-wear shapes that and can be worn as duets, for visible complicity.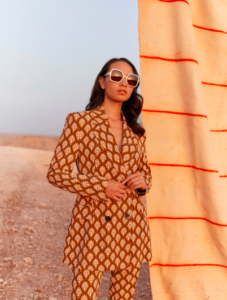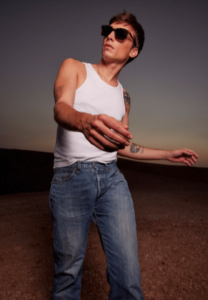 At last, the wide selection of Les Essentiels offer the quintessence of modernity and elegance, to remain fashionable at your own desire.
Those essential frames tend to revisit a certain classic, although quite trendy style. Subtly crafted, those models naturally marry contemporary lines and colors for elegant looks. Loyal to Acuitis' values, those sunglasses are available for all styles, tastes and budgets, due to their very low prices.
More information on their official website and available in your closest Acuitis store.
---