Picasso and Picabia, the challenging painting exhibtion in Aix-en-Provence
3 min read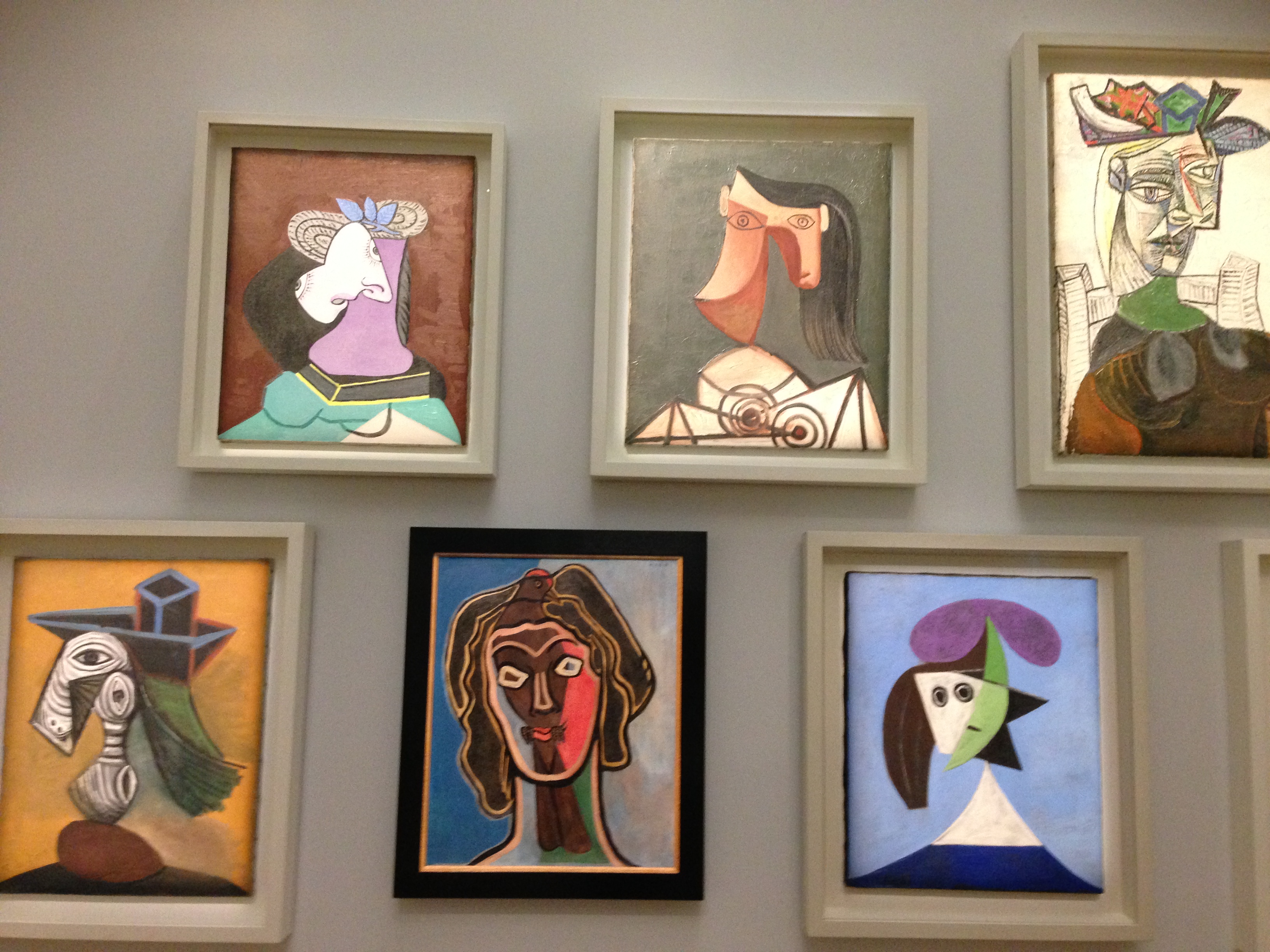 Easy like a summer waltz in Aix-en-Provence, the Provençal summer resonates with the bright colors of two twentieth century's major painters. In this case, a real confrontation between Picasso and Picabia, both Hispanic artists of culture, historical masters in the counterpoint Art. By Sylvie Roman, translated from French by Alex Plato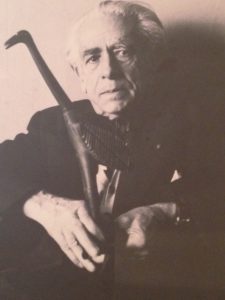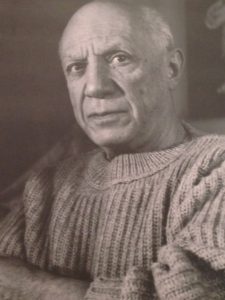 In a former private mansion, the Granet Museum, situated in Aix-en-Provence, offers to anyone's vision, its classic facades, cut in a stone adorned with caramel colors… A garden side is a more classic panorama setting from immaculate rooms, which regularly hostq major exhibitions of the French scene (Photo credits: Sylvie Roman/ Picabia, on the left and Picasso, on the right).
This summer season honors two painters, native from the Mediterranean Area and its timeless light, research, impetuosity and daring inventiveness, expressed here with the support of two charity patrons, the Crédit Agricole Alpes Provence Foundation and the Fundación Mapfre (Barcelona).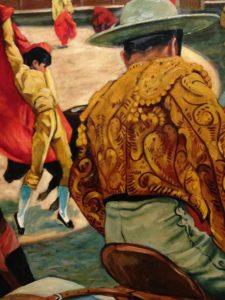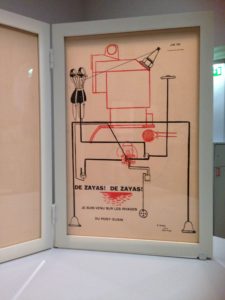 For your information, Francis Picabia, was born in Paris in 1879, from a French and Cuban family (notably from its paternal lineage), whereas Pablo Picasso, born in Barcelona in 1881, only moved to Paris in 1906.
Among them, we may count many common points, like this Hispanic culture, visible in their mutual visions of color and passion, bullfighting and women expressions. Sometimes rumored as rivals, they would eventually have collaborated throughout their prolific artistic lives, somehow close but so different, this exhibition, organized in the Granet Museum, very intelligently reveals this intimacy.
Pictured here, the J'ai vu femme de New York, on the left and Scène de Tauromachie, on the right, both realized by Picabia).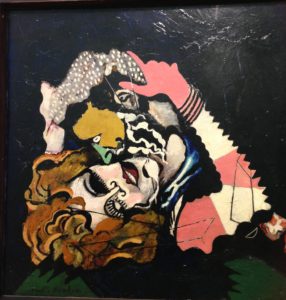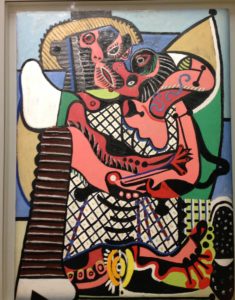 Thanks to more than a hundred artworks, we dive into a really colorful experience, throughout time, research and exchange, between Pablo and Francis. From the Cubist period, the two friends have their proper interpretation, perhaps more figurative for Picabia, especially in his bullfighting scenes. Thereafter, we recognize the dough of those two contemporary masters, for example in the paintings combining a violin and a bottle for one, ampoules and mechanical women, for the other one, during his stay in New York. Picabia was indeed much fascinated by this city of speed, innovation and modernism (artworks here, Un baiser by Picasso, left and another Un baiser by Picabia, right).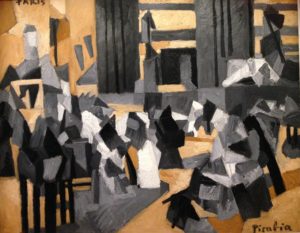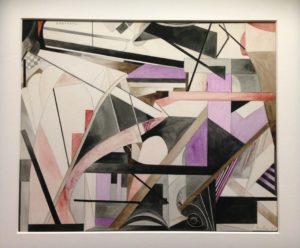 Picabia's perpetual quest for Dadaism (a path that Picasso decided not to take) or the Surrealism movement durably influenced the work of the early years of the Parisian artist, unlike Picasso, who traced his own way, through his own pictorial research (artworks here, Embarras by Picasso, left and Paris by Picabia, right).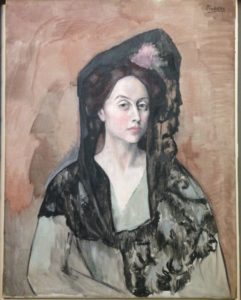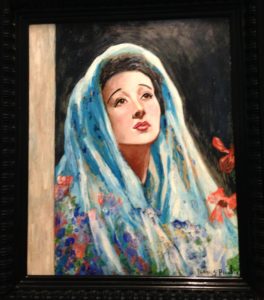 Several paintings of a Spanish woman, and notably an Andalusian dancer, confront and interact, such as La femme à la mantille, Andalusia, Fatma… all of them were exposed side by side, in order to highlight the differences and similarities between those two painters, as if they had worked side by side! Fascinating…
Abstraction also has its place in this abundant exhibition, thanks to moving characters, acrobats, bathing women, couples embracing and kissing each other (for proof, Un baiser), two versions of the same theme, two in the same frontality, Picabia may be even more surprising and more experimental than Picasso! (left: Femme à la mantille by Francis Picabia, and right: Jeune Femme by Picasso).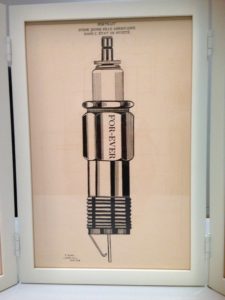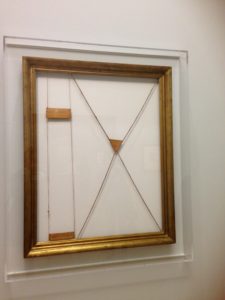 Last but not least, we dive into a particularly more Figurative period, in the 30s and 40s, when Francis Picabia worked for several magazines, through photos, posters, and still had the chance to offer us to admire sumptuous women, like American pinups… (Danse de Saint-Guy by Picasso, on the left and the Femme Americaine by Picabia, on the right).
In fact, this summer exhibition was not to be missed, leading you into a mild Provençal journey, between a walk in the Alpilles, Baux-de-Provence or Saint-Rémy, in the footsteps of Van Gogh, a concert at La Roque d'Anthéron, for the International Piano Festival, and of course the Aix-en-Provence ArtLyric Festival!