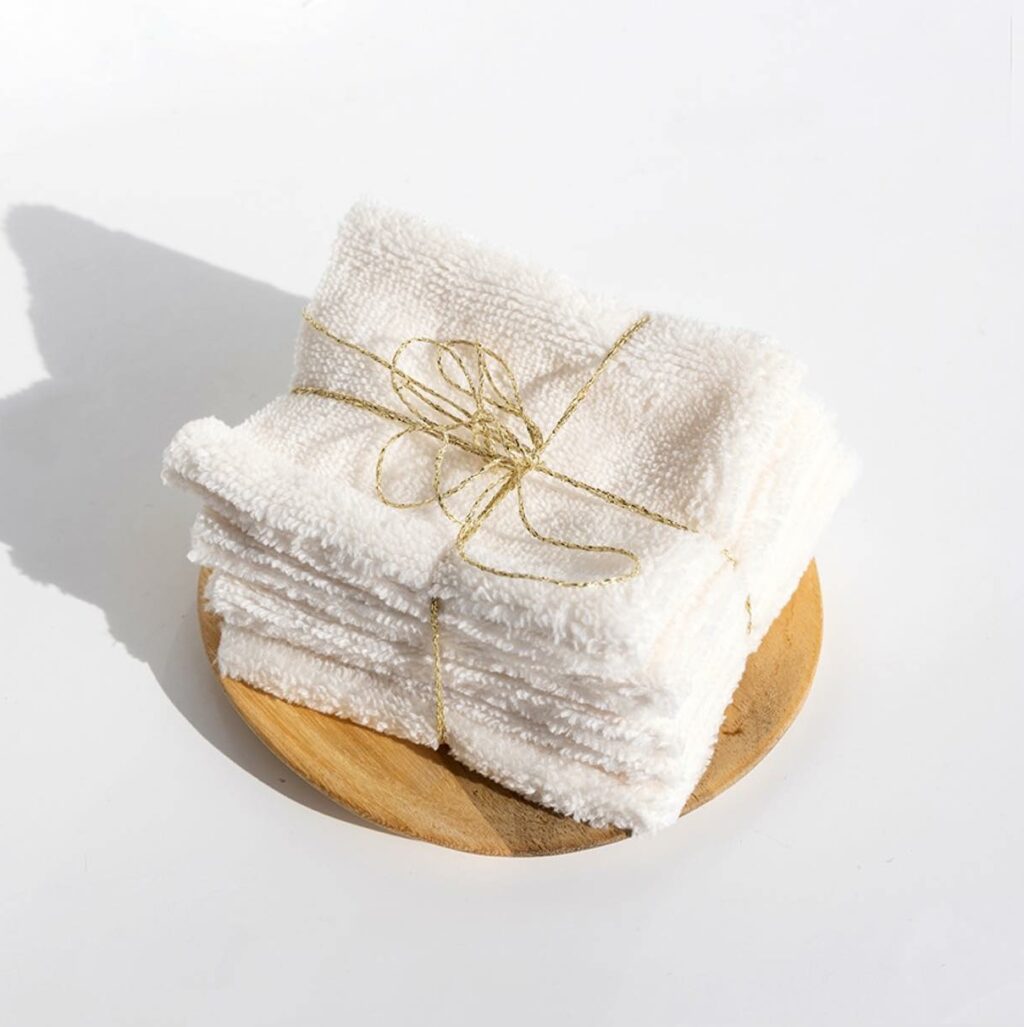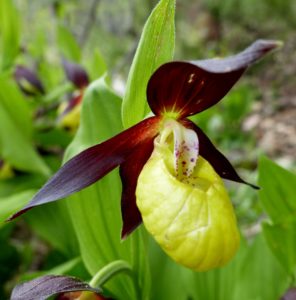 Depending on the season, your skin may face many adventures and obstacles. The goals of many people gather in one point, look young and clean… Even if you have some health problems, some cosmetics brands worked a lot to develop a selection of skin care products willing to help you in an organic way. Most of these products are labelled by the Ecocert organism, one of the references in terms of natural certification in France.
Following our last topic on snail based cosmetics and men's care… we pursue here to enumerate a couple of natural solutions (often based on the power of vegetal species, such as this rare Lady's Slipper from the French mountains), directly from several French laboratories, that would fulfill your needs. Whatever if you have beard or not… By AL & ST
---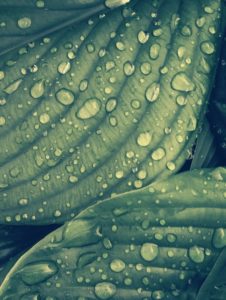 We follow this French organic cosmetics tour with Alban Muller Cosmetics who has been offering since 1978, an exceptional selection of natural and premium cosmetics that have proudly obtained the COSMOS organic label. Certified by Ecocert Greenlife, this recognition rewards the various initiatives carried out in the field of organic beauty (photo credits: Alban Muller).
Indeed, in a contemporary society where nearly 80% of skin aging may be caused by your intense lifestyle, such as facing pollution, random stress, blue light from screens, wearing a mask or even an unsuitable care, the range elaborated by Alban Muller Cosmetics proposes its know-how and knowledge about nature. Therefore, this laboratory finds the most of its inspiration in the exploration of natural substances, as a real alternative to synthetic ingredients. That's why, the majority of their cosmetics formulas are totally composed of ingredients from natural origin and thus without any controversial nor synthetic element.
This achieved and renowned process is baptized Le Génie Botanique, conveying the expression of decades of expertise in botanical cosmetics. Transcribed in a collection of effective and organic care treatments, of course made in France (then, Origine France Garantie labeled) and garnished with smart formulas, which are highly concentrated in active molecules.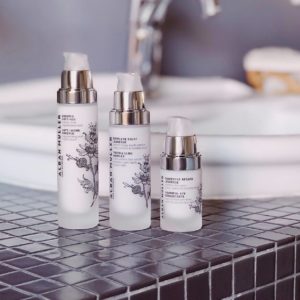 Sourced from all over the World and guaranteed with a total respect for nature, this manufacturing process masters its entire production chain, from growing the plant until the production stage in the heart of the Cosmetic Valley, near Chartres. Adding to this, this ensemble of care products has been validated upon multiple tests operated in the laboratory.
Displayed around a narrow range, made to boost anyone skin's ability to protect it and even to regenerate it day and night. Indeed, thanks to a compilation of treatments that follow a chronobiological routine to fulfill as much as possible your skin needs and hunger. Therefore, you have to know that among the ingredients proposed there, the sweet chocolate has been as well proposed to nourish and sublimate your epidermis within one specific care.
Starting with the Concentré Regard Jeunesse (Youth Eye Concentrate), able to take care of the thinner and more fragile part of your visage, within the skin around your eyes that requires a special attention.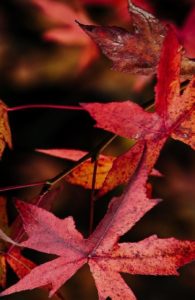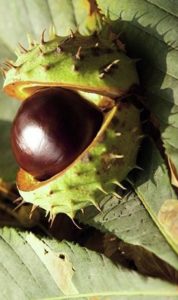 This delicate cream can be applied on morning and evening, for a better protection against wrinkles, puffiness and against the blue light side effects emanating from screens, that can accelerate skin aging. This solution was made possible thanks to two main natural ingredients, such as organic horse chestnuts from France. Rich in escin with anti-inflammatory and vasoconstrictor properties, this horse chestnut is a natural ingredient that stimulates microcirculation, tones the subcutaneous vessels against the appearance of dark circles and even holds a decongestant effect to relax and brighten your eyes. In the other hand, count on the organic red vine, still from French origin, able to leave an activating effect on microcirculation, thanks to its phenolic compounds and O.P.Cs (oligo-proanthocyanidins). These powerful antioxidant and anti-aging properties are recommended in treatments to reduce dark circles and eventually diffuse some redness.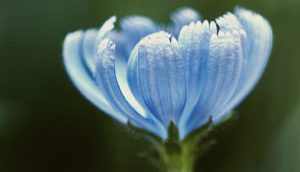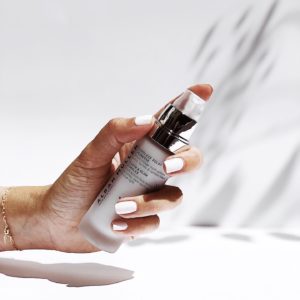 Then, why don't we have a look at the Complexe Éclat Jeunesse (Youth Radiance Complex)? This serum needs to be applied day and night, to activate efficiently the natural and inner production of hyaluronic acid (thanks to a specific molecule, called glucosamine), while boosting your skin's protection system. Moreover, this cream may brighten the complexion and the plumping of your epidermis, along a sustainable action against pigmented and dark spots and wrinkles.
Once again, its unique formulation is composed of 99.45% of ingredients from natural origin, combining padine, chicory and caged love. In this case, the chicory roots (pictured upper) can produce 300 times more glucosamine than your body cells, due to a unique extraction process developed by Alban Muller Cosmetics. Therefore, this incredible molecule would naturally stimulate the synthesis of hyaluronic acid in your skin and thus release all of its moisturizing, plumping and anti-wrinkle properties.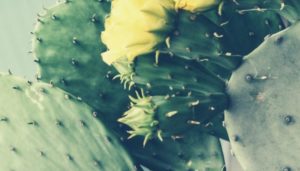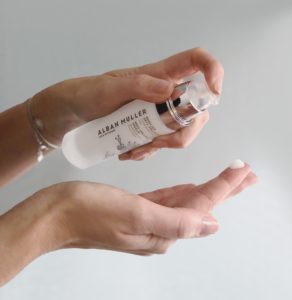 Then, let's have a look at the Bouclier Anti-Pollution (Anti-Pollution Shield) which is recommended to be applied every day after the previous serum. This time, this cream is promised to act through a triple action on your epidermis, within strengthening your skin barrier, fighting against the visible effects of time, protecting against any random external aggressions, such as pollution and cold weather thanks to a ultra-hydrating complex.
This multiple strength mostly depends on the properties of the prickly pear, whose fruit can be notably efficient as a protective active ingredient and also a rampart against anti-stress and anti-pollution. Thus, this element can activate cell repair and slow down the premature aging signs, in order to naturally preserve the youth and elasticity of your skin. In the other hand, we can trust the power of flax to support the action of this Bouclier Anti-Pollution. By the way, this is a very old plant since its several benefits have been used for more than 10,000 years! Therefore, flax is rich in proteins, minerals, vitamins and phenolic compounds, and its seeds have strong smoothing, nourishing and anti-oxidant properties. As a true complexion enhancer, it is an essential anti-aging active ingredient that is supposed to preserve your vitality.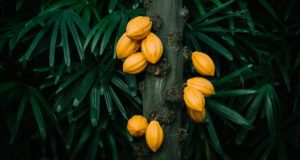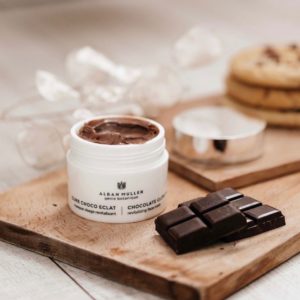 Do you know that dull complexion is often due to stress? One of its harmful effects is to constrict the blood vessels, preventing the skin from drawing on the nutrients it needs. That's why, the Alban Muller Laboratories have created the first treatment employing some raw chocolate extract, obtained thanks to a unique low temperature technology.
Indeed, the Cure Choco Éclat offers a gourmet texture, starring a high portion of theobromine contents which are here thus preserved to activate blood microcirculation and have a vasodilator effect. This fully bio-assimilable product holds a natural and innovative function, along a charming chocolate scent. Indeed, this ingredient is often an efficient beauty active anti-oxidant and radiance activator. Thanks to multiple actions on the skin, its inner properties would easily fight against stress, especially if you use it as a mask to relax it. Then, the original radiance of your visage would be visible again, so would even a healthy glow in about ten minutes, while inhaling the natural aromas of cocoa with immoderation.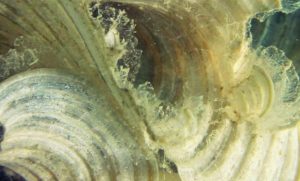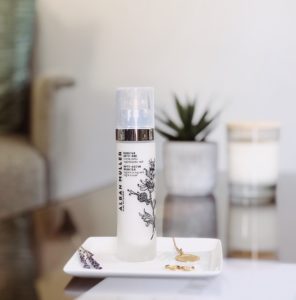 Last but not least, you have to remind that your skin rather reaches the cell regeneration peak at night. A very important process to repair from the random attacks occurring during the day and in order to rest your skin defense system.
At this occasion, you are invited to give yourself a boost with a comforting dose of a Booster Anti-Âge (Anti-Aging Booster). This regenerating cream has the power to stimulate the mechanisms of your skin's natural regeneration and even stimulate your collagen production! Don't forget to apply this Anti-Aging Booster at the rightest moment of the day, in the evening after the serum. Your wrinkles may be reduced, and the radiance of your face plumped up and activated, thanks to the benefits of padine. This specific brown algae comes from the Mediterranean Sea and this species can stay young for a long time and even share it to your skin in 3 steps. Thereafter, the synthesis of elastin would be energized and then, a barrier effect generated by increasing your cell cohesion and your resistance to pollution. The result is less aging effects in your skin with a better hydration and elasticity of your face, thanks to a higher collagen production.
This ensemble is available in a Prêt-à-Partir beauty kit, where you would find these 6 gifted treatments in a travel size. More information on the official website.
---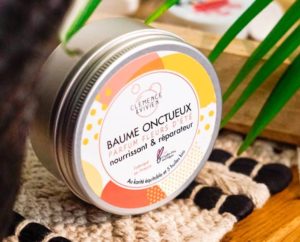 We start this beauty diving with an inventive couple, named Clémence & Vivien.
This French pair decided to unite together with a common passion for natural cosmetics. Since November 2019, they launched their first face care offer, following specific guidelines. Thus, you would either discover their Baume onctueux (multi-purpose balm), Deodorant, and even a Savon à froid (soap by a cold method). A good start to revisit your beauty routine with a different natural perception!
Those elements are based on super concentrated formats, allowing a certain longevity to their products (for example, 3 months of use for a 50 gram jar of deodorant) and of course 100% natural, vegan and made in France! Consequently, you wouldn't find any preservatives or superfluous ingredients waste (photo credits: Clémence & Vivien).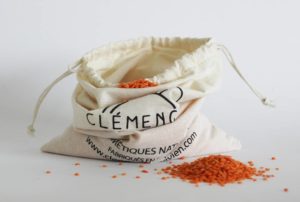 This result made be supported by their wish to propose a diversified range of eco-designed care products. Indeed, they have a natural composition, packed in compact original formats, plastic-free and without any greenhouse gas propellants…
Therefore, their cream pots are built of glass or metal, only recyclable materials, or compostable cardboard boxes, with the less transportation as possible, since the supply chain team prioritizes short circuits. It means that they seek to supply themselves most often directly from their raw material producers (vegetable oils or other) to their own production and packaging workshops and then ship the products straight to the distribution chain, saving money and carbon footprint. Which involves none external lab, logistician nor wholesaler.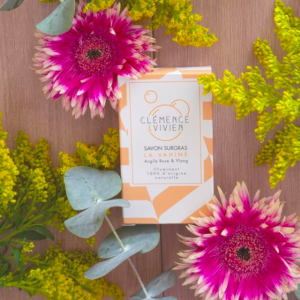 In addition to those basic Eco-designed packaging aspects, remind the efforts paid on notable details, like rubber pipettes and stoppers made of recyclable plastic.
Those functions adorn some of their cosmetics, where you could be sure to find there a strong educational bias, explaining their natural compositions, providing a total transparency.
While informing you about their contents, you would be surely amazed about the emphasis directed on sensoriality and attention to the sourcing of quality basic raw materials and active ingredients, most of them coming from natural origin (such as Coenzyme Q10, wild rose oil, phospholipids…).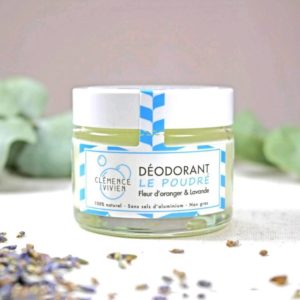 The first item we could mention is their deodorants, materialized in a creamy shape. Therefore, its primary action aims to fight any bacterial overgrowth. Your daily issue made be resolved thanks to antibacterial essential oils and mineral powders which act on your pH value.
Indeed, their deodorant acts while turning your pH status more basic, the only condition to stop the constant bacterial growth, either permitted by some specific environment or personal parameters.
Your new daily assistants are available in 6 addictive fragrances, you would have to read their personalities to make you choice! Among them, four naturally composed of shea butter, maize starch, sodium bicarbonate, abricot or sunflower oils, two are dedicated to sensitive skins (vanilla or mandarine flavored).
Most cosmetic products have a compact format of 50gr (8,90 euros), since the Clémence & Vivien team concluded that most of our cosmetics have a limited lifespan, then they better deemed to limit the quantity in their pots and jars…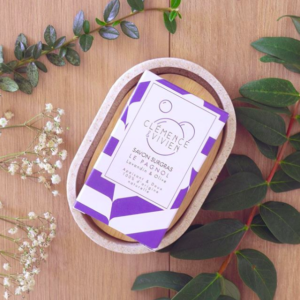 Later on, you would have the chance to become familiar with other original new age products, the multi-use creams! Those are once again formed of 99% of ingredients, originating from organic farming and also suitable for babies and pregnant women.
Thanks to their still creamy, those multi-purpose balms, would undoubtedly be your new daily multi-functional beauty assistants! Healing your skin, even very dry, would be nourished. Even if it's matters your body, chapped lips or small areas of dryness on your face, and either tired hair (before or after shampoo), your entire person may be considered by its natural hydration action. Your baby's delicate skin also! Those baumes (balms) are real Swiss knives, due to their combination of organic vegetable oils, including the softening properties of shea butter, mixed with the regenerating and antioxidant properties of apricot and avocado oils.
They are available in 3 scents and 2 formats (50 and 150 ml), in order to facilitate your transportation anywhere you want and for reasonable recommended prices of 5,90 euros and 11,90 euros.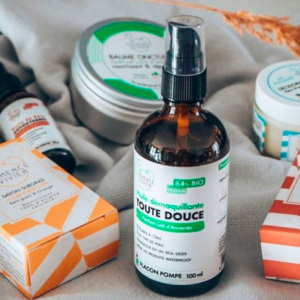 Secondly, the Huile de Soin (face care oil) is another hydration companion. Due to an efficient balanced association between fatty acids Omega 3 and 9, your skin would be protected and supported to reconstitute its hydrolipidic film. Indeed, the phospholipids inner contained, increases the efficiency and the penetration of its oil. Moreover, the natural Bisabolol content also helps you to repair minor irritations. 4 different Huiles de Soin possible (make-up remover, antioxidant, mixed and dry skins), for a capacity of 100ml (an approximative potential 3 months of use).
On top of that, you should give a try to their soft and still handmade, savons à froid (soaps made with a cold method), a multi-functional is the star of the eco-friendly bathroom. Indeed, as it is mentioned in the title, their cold manufacturing process (without any heating), preserves the raw ingredients of those innovative soaps and provide you the best of their inner vegetal and essential oils' benefits, to your body. For your information, the glycerin produced during the process (at a rate of 9% volume) gives it a unique softness in comparison with other random industrial soaps, and you would surely see the difference while applying on your skin.
Thanks to its solid format, it is packaged in a compostable cardboard case, in order to fulfill your needs for a zero waste toilet. Moreover, since they're manually shaped during the production, in small batches, you may be certain to buy a unique piece! Although, you will find a dilemma between 8 original fragrances, all starring all kind of natural and mostly organic oils: olive, shea, sunflower, castor… for a unique weight of 100gr, priced from 3,90 euros.
For more information, connect on the official website or directly in their partner stores.
---
Furthermore and straight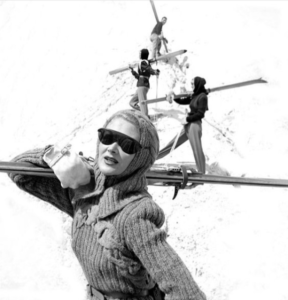 from the French Alps, we lately discovered the mountain benefits of herbalism developed by the Exertier family brand (photo credits: Exertier).
A story rooted into a longtime alpine tradition and transmitted year after year, in order to be nowadays at the disposal of the skin care. This may be to ladies and gentlemen a green revolution, thanks to the properties of the Lady's Slipper (Cypripedium calceolus), an alpine orchid, renowned for its nutritive and anti-oxidant virtues (photo credits: Hautes-Alpes Insolites).
Indeed, this french natural Exertier cosmetics line was launched, on the slopes of the famous ski resort of Courchevel, in 2014 by Julie Exertier.
She mated with two close associates, stronger with a long experience in the beauty sector. Pierre Schooneman, her Savoyard neighbor, formerly manager of the Avène laboratories, and Jean-Louis Barnay, her father-in-law and also former research director at Sanofi Pasteur laboratories. A collaboration leading to a natural french made production, excluding toxic products.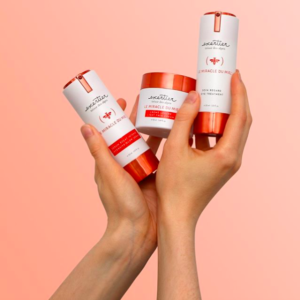 On the slopes of the largest ski area in Europe, Les 3 Vallées, conducive to the cultivation of a rich flora and therefore, altitude honey, this trio developed two lines.
The first range is composed of this mountain Courchevel honey, harvested at 2000m high, baptized Le Miracle du Miel (or French Glow for the native speakers), is more into the shining of your skin. Those creams are all made from this pure honey, grown at an altitude of 2000m in pure clean conditions, full of amino acids and trace elements. Indeed, those main ingredients bring some efficient moisturizing and cellular repairing, coming into a Light Face Cream, bringing you some high hydration due to the nutritive properties and low molecular weight of the hyaluronic acid, Still with the same acid, the Caring Mask would complete this fixing function, helping of organic royal jelly and karite butter, for the renewing of the cell process. This hyaluronic acid is really unmissable, through the Eye Treatment, allied with the Centella Asiatica plant, in order to stimulate the collagen synthesis. Another benefit of the Courchevel honey, the Intensive Glow Serum highlights and regenerates your skin glow, thanks to the combine action of organic Argan and apricot kernel oils.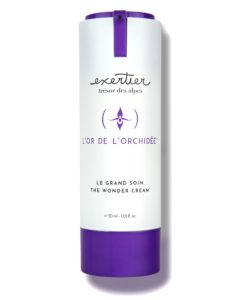 The second collection called L'Or de l'Orchidée (or French Aging) focuses more on the prevention of the aging of your skin. By dint of an innovative process in the extraction of the specific virtues of this local alpine flower, the Lady's Slipper (Cypripedium calceolus), into powerful anti-oxidant active assets, either combined with organic grape kernel and Argan oils for the Caring Cream , or the Ribwort plantain (Plantago lanceolata) for its skin highlighting action in the Global Serum., as well as the collagen stimulation of the olive oil cerate ingredient in the Wonder Cream. Last but not least, the Beauty Milk, a hydrating ritual after your cleansing, starring the Sweet almond oil, for its fatty acids Omega-6 and 9 encouraging the cell renewal, along the Karite butter, also full of vitamins.
You would notice that this mountain honey and this Lady's Slipper Orchid are the main sources of Exertier's avant-garde cosmetics, with a soft fragrance, that would make you travel among the immaculate snowy alpine peaks.
Available Online, also in various beauty stores, pharmacies and parapharmacies.
---
Natural beauty also captured two girls, who created the new French cosmetics player Les Petits Prödiges, Camille and Clémentine. They met during their studies and shared many passions, among them, the beauty products. However, following their common experience, they noticed that consumers use too many products, on a daily basis, with sometimes too expensive and harmful aftermath. This point of view gave them the idea of ​​creating their new project of Les Petits Prödiges, involving multi-use balms in a small laboratory, located in the south of France.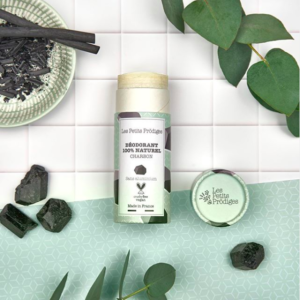 The passion of the two founders for travel made them discover through different trips. That was a starting point of their adventure, completed by the arrival of a chemist in their team. Their brainstorming conducted them to refine their
cosmetics
recipes, for example with the ​​addition of
Vitamin E
as a natural preservative in the composition of their
multi-use balm
, only composed of 7 ingredients, from the first steps at the end of 2017 (photo credits:
Les Petits Prödiges
).
Thus, those balms were created in order to simplify your beauty routine, while respecting environment and your skin. Since the team always wished to put in the project, eco-responsible and biodegradable (made in France) products, neither any animal testing nor parabens, preservatives, sulphates or any alcohol.
In fact, the focus was brought to a minimalist packaging and the natural aspects of the texture and the scent. Therefore, based on this observation, two product lines were imagined those baumes multi-usages (multi-purpose balms) and deodorants. Their compact sizes allow to bring them from your bathroom, to your handbag and and for wherever you want.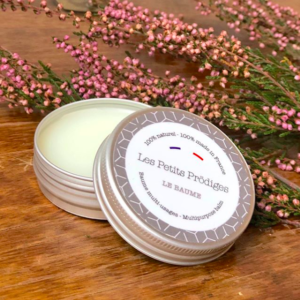 The team considers the first one as a truly magic revolution production. Indeed, those
multi-purpose balms
may be used endlessly and for many uses, either for a daily facial or body care, an evening mask, a makeup remover, a lip balm, a hair care… and, according to the testimonies of some of their customers, in reaction care for
small burns
and in treatment against
eczema
.
They are made of organic olive and almond oils, beeswax, honey, royal jelly… like Exertier, we mentioned earlier, bees provide much beauty care! Moreover, their fragrances smell the South of France and a glance of exotism, through lemon balm, coconut balm and even odorless balm, for those who wish to remain neutral. Two formats of cream pots are available: 30ml (14,90 euros) & 100ml (34,90 euros).
More recently, Les Petits Prödiges launched a brand new range of deodorants, those are appreciated for their practical recyclable and biodegradable cardboard pack, plastic-free then… They exclusively contain ingredients from natural origin and thanks to their solid shape, they naturally neutralize odors, absorb moisture and provide a living pleasant smell for your whole day.
Made of shea butter, arrow root powder, sunflower oil, carnauba and candelilla waxes… Those deodorants are available in three different scents: Lemon & Bergamot, Cotton Flower and Charcoal & Eucalyptus, in a unique format of 65 grams (recommended price of 12,90 euros).
For more information about those 100% natural and made in France cosmetic identity, connect on the official website or directly in the stores.