The Rums of the World land in France for new sensations
17 min read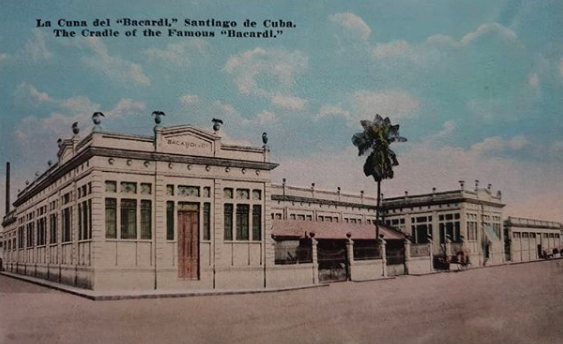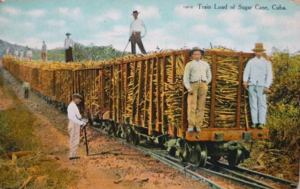 Following our last topic about French Rhums, along the Rhum Fest exhibition, whose next edition has been lately reported to 2021. This time, we focus on the Rums coming from all over the world! A good occasion to clarify the operating forces, notably emanating from the emergence of new entrants, like India and Thailand who benefit from an ancestral tradition of the cultivation of sugar cane. But the future also belongs to small producers who are returning to traditional production methods by using, for example, ancestral stills to distill pure cane juice.
In fact, whether you call it Rhum (for French rum), Rum (English) or even Ron (for the Spanish form), this sugar cane brandy remains the common denominator for this elixir, mainly produced in the Caribbean islands and South-America, respecting and spreading to the World, their own historical vision of culture and tradition.
In this subject, we would try to help you recognize some particularities between each production area, particularly since apart from the AOC label, in force on agricultural rums made in Martinique, the other producing countries are not subject to any strict regulations, sometimes creating some confusion within this Rum category. However, under pressure from a few diehards such as the Neisson distillery or the Velier trading house, players in the category have recently become aware that the legitimacy of so-called quality rums must necessarily go through more transparency. By Alex Plato
---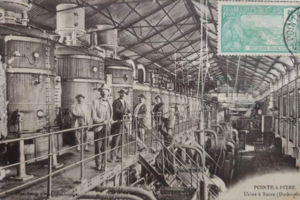 As you may know the legendary Rhum had muchly been highlighted in favor of the various Spanish, French and English colonial conquests, since this brandy was originally the usual beverage, drunk by the time by the sailors on the caravels and its slaves. However, the drawback was employed as bait by pirates to notably intoxicate the English Navy mosses, for recruitment purposes… Nowadays, this spirit is still linked to this rich past in adventures and sensational encounters (photo credits: Sugar Cane Vintage Postcards).
Starting from the illustrious sugar cane, originally discovered in Asia but brought back to Europe by pilgrims from the first Crusade, this white gold became then a rare commodity, very appreciated by the community. Step by step, sugar became a real economic issue, and even a source of rivalry between European countries.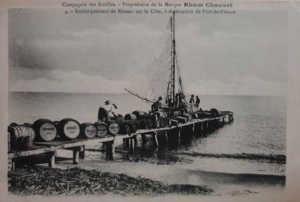 For instance, from the 14th century, the Italian harbor city of Venice granted itself the commercial monopoly of this raw material and developed the first forms of sugar refining. On another side, willing to become "sugar independent", their Portuguese and the Spanish neighbors decided to settle a bunch of own plantations and refineries throughout their close colonies, from the Canary Islands, passing by Madeira until the Azores. That's why Lisbon also quickly became an important sugar hotspot!
Thereafter, the discovery (and the European conquest) of America would further expand the production of sugar cane, especially under the aegis of the Portuguese navigators, excited at the idea to share their culture to Brazil. In the meantime, other latin areas, like Peru and Bolivia were more coveted because of their natural underground richnesses (gold, ores, etc).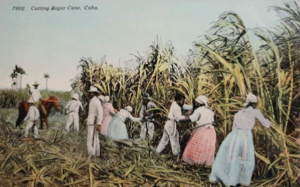 That's why, the Caribbean Archipelago suddenly became the focal point for sugar cane, and already since its introduction by Christopher Columbus and his first planting trials on the Hispaniola island (including now Haiti and Santo Domingo). Before spreading throughout the whole South America, the Spanish army centered an other nerve centre in Cuba. Nevertheless, this sugar cane culture was not the monopoly of the Spanish, since the English and the French colons took the step to convert their proper Antilles territories, such as Martinique, Guadeloupe, Barbados, Jamaica…
Whether it is called Rhum (for French Rum), Rum (English) or even Ron (Spanish), this sugar cane brandy remains a common cultural elixir spread from the Caribbean Islands and many other American countries, revealing so distinct shades between each proper way of production.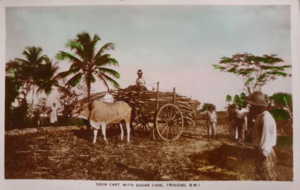 The popularity for this is getting so high that currently we count more than a hundred countries growing sugar cane, although foremost among them Brazil, India and China. The sugar cane then produced there, supplies more than the half of the world sugar production. According to its type of distillation and according to its aging, the rum displays a diversity of aromatic profiles which place it at the top of the bill of spirits.
Thereafter, the alleged gastronomical properties of sugar cane let this commodity to get employed for further purposes and trials, such as juice and for sure Rhum, supposedly born in the English-speaking island of Barbados, in the 17th century, where some Rum distilleries were gradually founded. Starting from this statement, it was not a surprise that each local influence could evolve from the names given to Rums, according to the island and which may be apprehended with three main typicalities.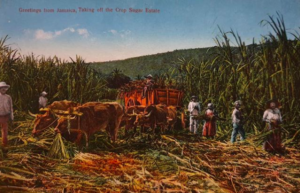 At first sight, the British Rums, notably coming from the islands of Jamaica, Grenada, Barbados, Saint Kitts, Trinidad and even the Demerara region, part of the French Guiana, have, for the most part, kept their traditional distillation method operated in copper stills. The British made Rums are known to be heavier and more spicy, since they are mainly made from molasses, necessary to help navigators to resist during long and winding sea crossings!
Then, you may find these Spanish influenced Rones, mostly produced in the islands of Cuba, the Dominican Republic, Puerto Rico, but also Guatemala, Panama, Nicaragua, Colombia and Venezuela. These Hispanic Rums are also made from molasses and distilled in column stills, allowing a very sweet taste, recalling the softness of this popular sugar cane.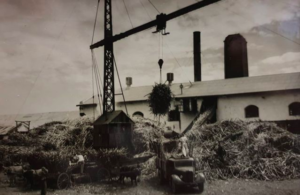 Without forgetting the French-speaking territories (more detailed on our late article here) and their differently spelled Rhums, nowadays the only ones to be provided with a legal framework (like usually in France), regulating their production and appellations. These overseas islands from the West Indies stand out this time, with their agricultural Rum, made from an efficient fermentation and distillation issued from pure cane juice, unlike the offset Reunion Island, lonely nested in the Indian Ocean, also produces Grands Arômes styled Rhums, rather based on an obvious British style. Along another Reunion's speciality, the alternative spiced Rums, as well baptized Arranged Rums, since these spirits result from the maceration (during a minimum of 3 months) of spices and aromatics in a white Rum, thus offering a long list of natural flavors, made to satisfy any preference.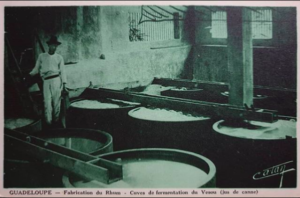 So apart the French regulation, there is no strict legal framework, regarding the aging of Rum and its related appellations, in the other countries… Therefore, each method and for sure gustative notes may vary, from one producer to another. That's why, of all the spirits, this brandy is certainly the one that offers the widest range of tasting possibilities. A traditional Rum may also either be produced from cane juice or molasses (also called industrial Rum, made from a residue of sugar cane, after concentration of the juice by heating and elimination of impurities). Thus, if white Rums (often kept in stainless steel tanks or casks for several weeks, in order to round off their aromas) are more often acclaimed in the development of cocktails, such as some fragrant Rums, especially from Cuba, exactly made to match its aromas with fruit juice.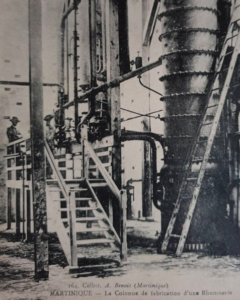 Nonetheless, some other white elixirs even offer such an aromatic complexity that they better be appreciated alone, among them note some Jamaican white rums, however made from molasses, but distilled in ironing stills, provide a unique touch. In an other hand, amber Rums (commonly matured during 18 months in Bourbon aged oak barrels, also colored by the presence of caramel) are more dedicated to be pure tasted, particularly in a Cognac-type glass.
One last technical point to mention, the Impurity Level (TNA) is also important. Indeed, the higher it is, the more aromatic would be the Rum and therefore the more flavors would disseminate from the bottle, deserving the juice to be tasted pure rather, instead than in a cocktail. In this category, white agricultural Rums (then obtained by distillation of fresh sugarcane juice) are more concerned by this fact, whose you should have a closer look on the French overseas Rhums, where the traditional term applies to their Rhums, only embodied with this Impurity Level (TNA) equal to or greater than 225 g/PAH. By the way, if they are kept at least 3 years in oak barrels, they could be granted with the Old Rum appellation.
Among these traditional Rums, there are also other categories you could find, depending on the manufacture.
For instance, in the Tasting Rums category, the Dark Rum comes from an aging of 2 years and more, in oak barrels. Otherwise, you may also find Overproof Rums, very popular in the Caribbean, they can even contain 70% alcohol and are often acclaimed for the creation of cocktails, like punches.
---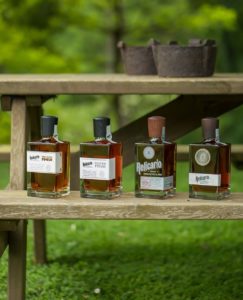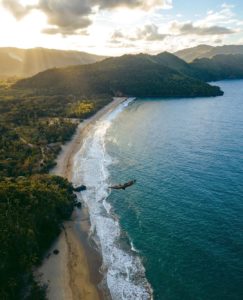 We start our World Rum Tour in the West Indies and most precisely from the eastern part of what was called the island of Hispaniola, with a rum produced in the Dominican Republic, under the careful supervision of the master rum maker of Maison Relicario, named Juan Alberto Alvarez, a famous actor in the field of traditional Spanish rums. This Cuban so-called Maestro Ronero is already known to be one of the initiators of the largest distilleries of Palma Mulata and Varadero rums, among many others, just before leading the technical part of the Cuban sugar industry and then, advising many brands and distilleries. Here, the production is distilled in San Pedro de Macoris, in the same place as Brugal, as real ambassadors from the Dominican culture of light rum.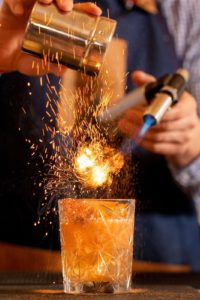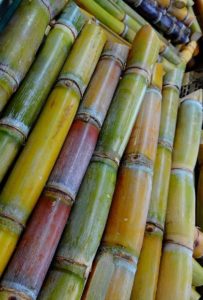 Therefore, Dominican rums are famous to be made from molasses, although the Relicario products could be regarded as a light molasses rums. Indeed, after being diluted, the random molasses is fermented for a very short period, from 20 to 24 hours. This fermentation is closely monitored because in the Dominican Republic the rate of Non Alcohol (where the aromatic molecules are found) is limited to 200g per hectolitre of pure alcohol. For comparison, most of the West Indian agricultural rums are on average counted around 325g, while Jamaican rums can reach up to 1500g.
After distillation, their rum flows from the column with an alcohol content of 94.5%, which is very pure, but an optimal concentration of chemical molecules (starring acids and esters) is wished in order to interact as much as possible with wood from barrels during aging.
"This is maybe what expresses the most this Hispanic tradition of rum, within this light rum to whom a particular care is provided during aging."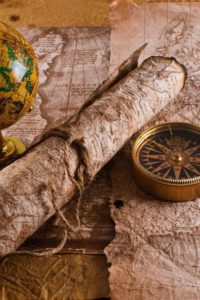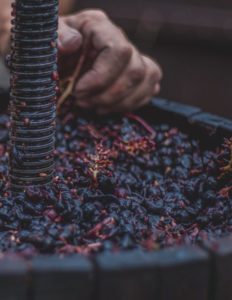 As matter of fact, the Rosario rum is reduced to 80%, before entering into ex-Kentucky Bourbon barrels. By the way, this park of barrels is monitored with modern technologies, which makes it possible to better know the path of those barrels and the role that each one would be able to play, always in the same concept of a ​​precise control of aging.
Thereafter, blends of different ages are then assembled with matrices, so to say aged aguardientes (much more aromatic cane brandies) in which dried and fresh fruits have macerated, spending there an additional 6 months period. The result is wide range of Relicario rums, spreading from the Relicario Superior, a blend of rums aged from 5 to 10 years (30% of 6 years and 70% of approximately 10 years), until the Relicario Supremo, a blend of rums aged from 10 to 15 years.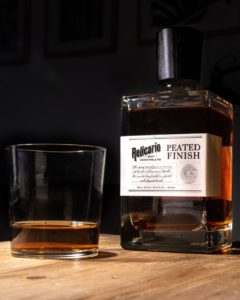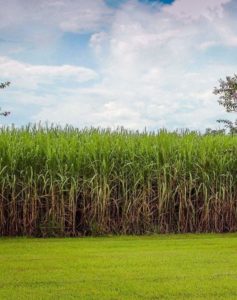 Here, we are glad to introduce you their last cuvée which is a new version of their illustrious Relicario Superior rum, benefiting of a maturation between 5 and 10 years in Bourbon barrels. This amber rum may be regarded as different, essentially due its ultimate finish occurring in American oak barrels, which used to host Single Scotch whiskey, coming straight from the renowned region of Speyside, in Scotland. That's why, this Scottish journey can easily offer to this timeless rum takes this poetic title of Relicario Peated Finish.
The first nose is rather smoky, a round fruitiness which then wraps in vanilla, sugar cane, and other exotic scents. The genuine peat from Scotland (pictured below) easily reveals herbal but also roasted aromas, before gradually becoming rounder and eventually switching into a typical malty touch (photo credits: Relicario).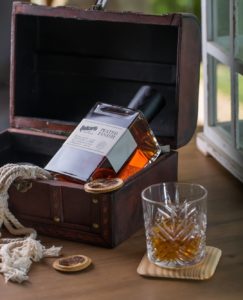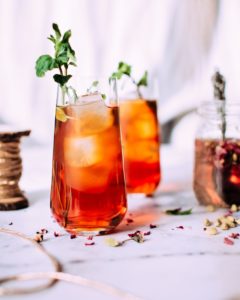 In terms of colors, you would notice that its molasses is pretty ambered, tending to be quite dark, certainly due to its inner oak, drizzled with cane sugar syrup. Therefore, only aeration and time would permit this rum to find a pleasant balance between wood, nuts and smoke. These aromas then melt into the reminiscent vanilla, reinforced by a soft spice in the naturally recalling the exotic origins of this unique tasting rum, which found a surprising balance to discover.
Then its presence on the palate is complex and amazing, essentially dominated by its dark notes of smoke and explicit molasses. In the background, the base notes of caramelized toasted wood, married with some fresh vanilla and a glance of liquorice offer its own interesting texture. At last, its complex finish is quite logical, with again flavors of Scottish peat and fresh tobacco.
---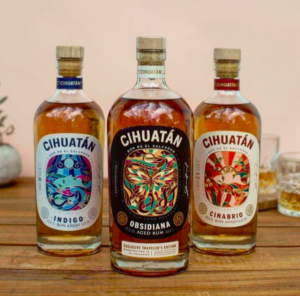 Let's follow this World Rum Tour with some treasures from El Salvador in a bottle! In the person of the Cihuatán Ron, imported in France by Whiskies du Monde.
It's a real trip into the Mayan culture we propose you here, since the Cihuatán name means "the Earth next to the sleeping woman". This motto is a real reference to the Guazapa Mountain, whose lines are supposed to reveal the forms of a woman, goddess who would have brought wealth and fertility to the surrounding land.
Based on this ancestral legend that start the history of these
Cihuatán Rums
, as true ambassadors of
El Salvador
, revealing a certain full luxuriance and a touch of mystery, since they are notably spiritually inspired by
Tlaloc
, the God of rain, or
Kinich Ahau
, the God of sun. Indeed, each of the
Cihuatán Rums
have been particularly designed according to these ancestral
Mayan
legends, embodying in each bottle a unique distinct personality (photo credits: Cihuatán).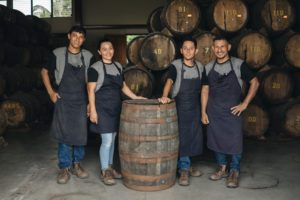 For your information, their
distillery
is located in the
Cihuatán Valley
, more specifically in
El Paisnal
, in this small central
American
country of
El Salvador
. Recently founded in 2004, this artisanal
distillery
luckily controls all the production's stages of its
Rums
, from growing their own precious
sugar cane
, bottling, distillation and finally
aging
. On top of that, the particularity of this human and artisanal
distillery
also lies in its energy
self-sufficiency
since in addition to the
sugar
and
molasses
it produces, it generates its own
electricity
produced from
bagasse
, which is the fibrous residue of
sugar cane
.
In fact, this is the only
distillery
in this country to produce its
Rums
, with their own local raw material, thus expressing all the resources and the complexity of its territories. This complete
autonomy
, coupled with a certain know-how of the team, and the insatiable willing to evolve their production antenna and share a part of their of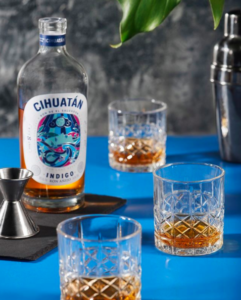 history, allows the
Cihuatán
distillery to offer
Rums
, enriched with a high-quality
craftsmanship
, especially since each item wonderfully illustrates the rich
Salvadoran
heritage. That's why, you are more than invited to travel a bit, while discovering their two references, now available in
Europe
.
For the first one, the
Cihuatán Indigo
is a
8 years
old
amber
Rum
, named after the
indigo
flower, which was used by the
Mayas
to craft the color blue. Also inspired by the legend of
Tlaloc
, the
Mayan
god of rain. Aged during at least this minimum duration, according to the
Solera
method, in American
oak barrels
that have already contained
Bourbon
inside, this
Rum
holds no additive and is in a sense, the ambassador of this
Mayan
spirit captured in your glass!
Therefore, you would be undoubtedly glad to dive into its exotic tasting notes, from its spicy nose, fulfilled with lemongrass, cappuccino and somehow hazelnut. A profusion of flavors, directly connected to the warm latitude cradling the activity of this distillery.
Then, once in mouth, enjoy this gourmet touch of cream of milk, dark chocolate and even exotic fruits, before a sustainable finish, still composed of hazelnut and vanilla. A proper Ron to appreciate pure or on the rocks!
70cl / 40° / Recommended price: 42 €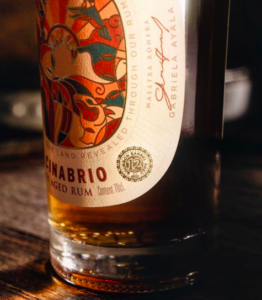 Otherwise, you would have the older alternative to explore the
12 years aged Cihuatán Cinabrio Ron
. Inspired by the legend of
Kinich Ahau
, this
Mayan
god of the sun. Thereafter, the
Mayas
used to craft the red color, out of the mineral
cinabrio
, since red was
Kinich Ahau
's sacred color. This
complex
and
perfumed
brandy is still produced in an artisanal way from the culture of
sugar cane
until this charming bottling and matured with the same
Solera
process as the previous one.
This time, this item conveys more wooden scents, eventually traveling from candied fruit to sugar cane. Before a more fruity expression in mouth, through pistachio, plum and even fresh herb aromas, announcing a hearty caramel, orange peel and again woody final fireworks! 70cl / 40° / Recommended price: 42 €
One question asked about it to Gaby Ayala, the Master Blender. How would you describe the experience of creating a new Rum?⠀
"Creating a new rum is my favorite part of being a Master Blender! My goal is always to craft a Rum that also connects with the story shown on every Cihuatán bottle. I combine different aged rums to achieve flavor profiles that emulate our Mayan heritage. I also draw from my personal memories to add my personal touch. This is why to me, the crafting of rum is the perfect combination of technical mastery and art"⠀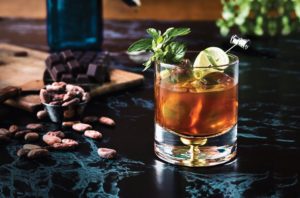 We suggest you to use it for the specific
Tlaloc's Smash
cocktail, while using
6 cl
of this
Cihuatán Cinabrio
12 years old
Ron
, to complete with
3 cl
of
cocoa liquor
,
1 cl
of
lime juice
,
1 cl
of
orange syrup
, 10 fresh
mint
leaves, before the last touches of 1 dash of
cocoa bitters
and 1 dash of
orange bitters
. All ingredients shall be placed with ice cubes, in a
shaker
and only lightly shaken. Then add your favorite strain and garnish with 1 slice of
lime
and 1 sprig of
mint
. A good reason to feel the fresh breath from some random
rain forest
!
---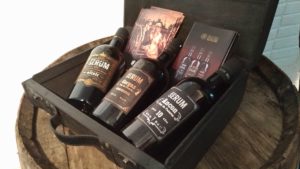 Not so far away, still in Central America, we could have a focus on the Panama Rum, and more precisely the Serum Rums, distributed by France Liqueurs, that already existed during the building and to celebrate the Panama Canal birthday. Dating from the late 19th century, this Serum was born during the arduous and often deadly construction of this giant Panamerican construction project. Indeed, tormented by malaria, weakened by malnutrition and tired by backbreaking work. Countless workers have lost their lives, because of prominent diseases. As the need is the mother of the invention, the mothers and sisters of the besieged workers were inspired to improve their local Rum by adding dried fruits, herbs and spices (photo credits: Rum Serum).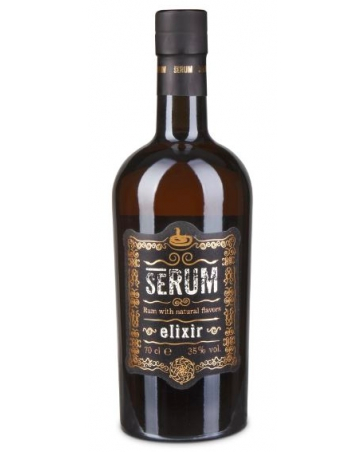 Luckily, searching through the inventory of drugs left by his predecessor, the Colonel William Crawford Gorgas came across several barrels of aromatic rum and an old recipe for a most unusual potion. On closer inspection, he discovered that the Rum was actually an elixir of a local manufacture containing dried fruits and herbs healing properties. The natives called this perfumed Serum spirit. It is believed that the Colonel Gorgas was so fascinated by the purity of this Serum that he consumed all at once, except one of tons.
Finally, you may find three Rums, three tastes, three bottles for three stories, belonging to Panama and each one of them is effectively unique. That's why three methods and three experiments melt in one, since a different production process is used for each Serum to create a proper taste. The sugar cane used in the Serum Rums evolves in the Pesé Valley, a small province of Herrera, a small region with ideal climatic conditions for its cultivation. Then, the cane sugar juice is fully manufactured in Panama, due to a careful process for the rest of the ripening. It is prepared, fermented and distilled, using an advanced system of stainless steel columns where fresh Rum or Eau-de-vie is obtained and then used to produce this Serum. After that, the long aging process starts again in oak barrels.
More information on the official website, explore their offer in the online store.
---
Last but not least, we follow our tour within other exotic Rums… imported in France by the Bruant Distribution, created by Désiré Bruant, a winemaker, based in Ormes, founded his own Bruant spirits house, back in 1877, reacting to the phylloxera epidemics that decimated his vineyard. The historical activity of wine merchant was transmitted from father to son, then developed and enriched under the impulse of each generation. After Maurice, Marcel and Michel, Benoit and Isabelle Bruant took over the company in 1993. Moreover, they decided to split the wine merchant business from the Bruant Distribution in 2012, in order to meet the growing demand from professional customers, throughout France. Thus, this company specializes nowadays in the distribution of spirits and wines for professionals (wine merchants, bars and restaurants). Here are presented below, a couple of their Rum nuggets (photo credits: Bruant Distribution).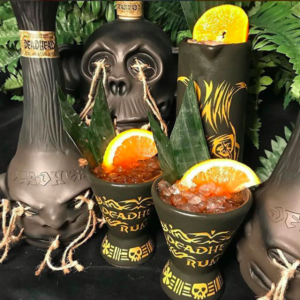 The Deadhead Rum, an imported product from Mexico, is a subtly six-year-old complex Rum. It is the culmination result of an assembly of two Rums, that were distilled and aged differently. Furthermore, their bottle is striking and very original, thanks to the shape of a reduced monkey head.
Adding to this, their first Rum is distilled into small batches from fresh sugarcane juice that has slowly fermented and double distilled in copper stills, in order to remove impurities, plus to preserve flavors and aromas. Then, its 6 years aged juice takes place in burned American oak barrels.
The second Rum is produced, using a traditional method, in a single column, from rich and patiently fermented molasses. Thereafter, also matured for 6 years, in heavily roasted American or Chiapas oak barrels.
---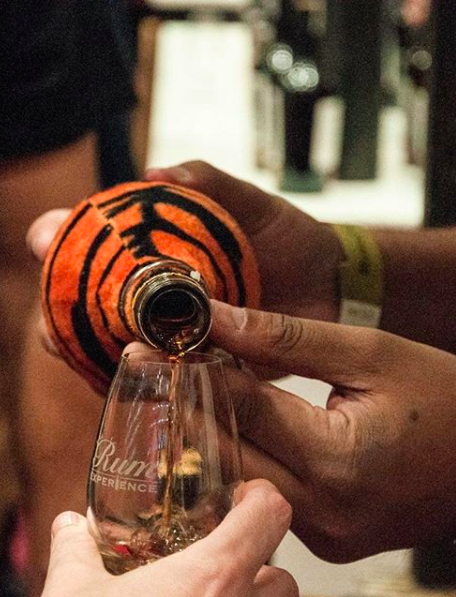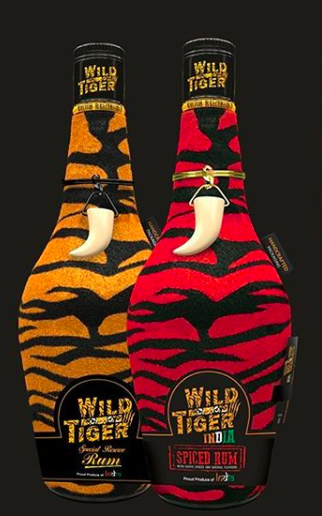 Exploring another part of the Blue Planet with the Wild Tiger Rums selection. The avid Rum lovers should have look to those Indian amazing creations, starting by their bold and unique packaging. Indeed, the original Wild Tiger Rum wears a charming orange fur, whereas the Wild Tiger Spiced Rum's fur is fully intense red and therefore even harder to miss (photo credits: Wild Tiger).
The range expands with the recent launch of Wild Tiger Spiced Rum, an Indian spiced Rum, which comes adorned with red fur to distinguish it from its predecessor. The brand's founder, Guatom Menon, travels the world praising its proper Rums, from the Kerala region, which is at the heart of the tigers conservation! For your information, spiced Rums are usually known for their strongly sweet and vanilla flavors.
This one is rather far from it by its complex taste as well as its note of cardamom which dominates in a singular way more than all the other spices. In recent months, the Wild Tiger Rums have been roaring in many countries such as Denmark, Austria, Belgium, Romania, Germany, Cyprus, the Czech Republic and for sure in France, still thanks to Bruant Distribution, their exclusive distributor. In total, the Wild Tiger Rum range nowadays reaches a worldwide distribution of at least 40 countries.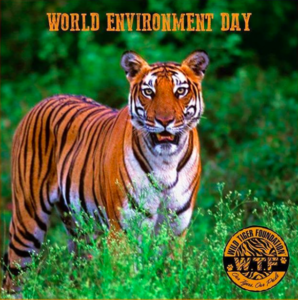 This version would undoubtedly amaze you, with the help of its very dry side, with whom you're invited to reconsider some classic cocktails, such as the Royal Bengal Tiger and the Malabar Tiger. As far as you know, India is a major epicenter for exotic spices, rich with an historical tradition, revealed in this Wild Tiger Spiced Rum selection through the notable presence of cardamom, nutmeg, cinnamon, licorice, black pepper, ginger, cassia bark, orange zest and even forest honey. Furthermore, there is also a secret asset, a glance of infusion made with some tea extract. Thus, this spiced Rum, totally devoid of any artificial additives, is naturally fragrant and intensely aromatic.
On top of that, as part of its core CSR policy, the Wild Tiger brand donates 10% of its profits to the WTF (Wild Tiger Foundation). This association was initiated at the own Wild Tiger's initiative, who set up this non-profit foundation to share with other foundations and experts, in terms of tiger's species safeguarding and respecting its original habitat in Southern India. A Roar Trip was also lead in 2019, in order to raise funds and promote this cause.
More information on the official website, explore their offer in the online store.
---