Enrich your wine cellar with the best of the large Beaujolais appellation!
10 min read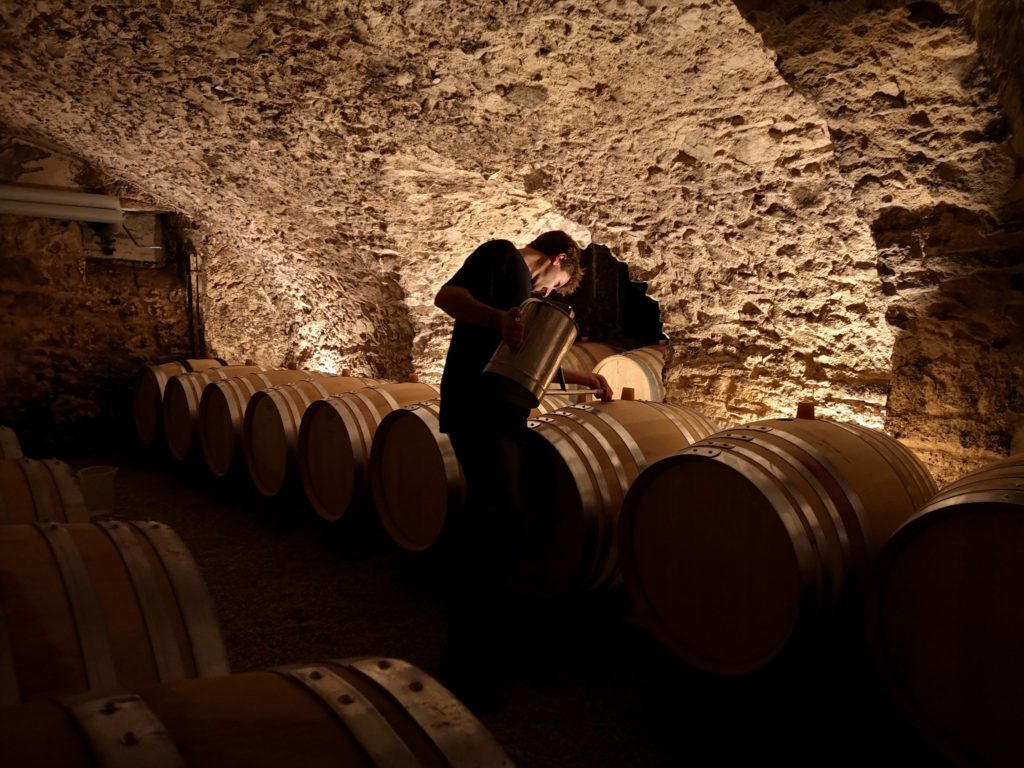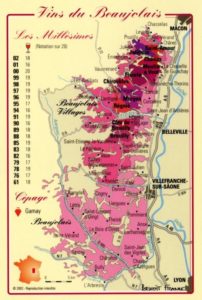 In the center of France, near major highways, nestled at the gates of Lyon and Mâcon, between vineyards and mountains, hillsides and the Saône valley, the Beaujolais region offers some varied fabulous landscapes offering the best panorama on this country of golden stones. Extending over approximately 22,000 hectares and along the Saône river, between Burgundy and the Rhône plain, the Beaujolais valley is predominantly granitic and relatively acidic, which is a land very suitable for the cultivation of Gamay. However, some areas in the south of the region are clayey, but less interesting from a taste point of view.
The culture of the vine has been experienced there for ages, as in most of the French wine regions. And for your information, until the 14th century, the Gamay grape variety was dominant throughout the region, even including the Burgundian Philippe le Hardi who worried about the quality of his spinach, decided to pull out all the Gamay from Burgundy to plant Pinot Noir. However, finally the king left the Gamay in Beaujolais, in the southern part of Mâcon, in order to continue producing basic quality wine. Indeed, Gamay is now planted in around between 30–35k Ha ​​worldwide, but the majority of this community stands in Beaujolais. That's why, we may consider it as a specific, local but local grape variety, which explains its low presence in grape varieties in France and around the world.
Nonetheless, the renewal of this Beaujolais is connected with the general increase in the wine quality in France. And there's no mystery that the Beaujolais prices have risen sharply in recent years, among its 12 famous appellations, which are Beaujolais, Brouilly, Côte-de-Brouilly, Régnié, Morgon, Moulin-à-Vent, Chénas, Chiroubles, Fleurie, Juliénas, Saint-Amour and of course the Beaujolais-Villages.
Those days, you would have the opportunity to discover a diversity of styles and originality in the contemporary offer, and we give you here a couple of suggestions coming from these different appellations… By Alex Plato

---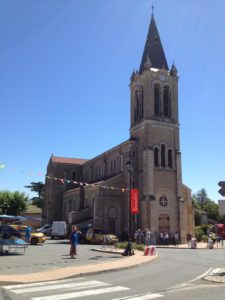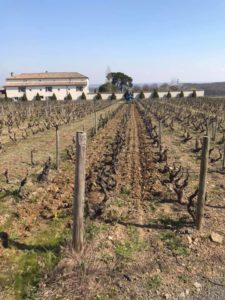 For instance, the Domaines Dominique Piron vinify around 50 hectares of vines, specializing in the Morgon appellation, including the Côte du Py area. Nowadays available throughout 60 countries, their wines contribute to the actual global recognition of the great Beaujolais wines, pursuing the heritage initiated by the old ancestor of Etienne Bailly, born around 1590 in Morgon. Then, after 3 centuries of a communion between Bailly and Piron families who succeeded to each other, promoting the art of this Gamay wine in Morgon (photo credits: Piron).
Today the House is managed by Julien Revillon who is a pure Beaujolais boy, descendant of 7 generations of winegrowers, who had joined Dominique in 2013.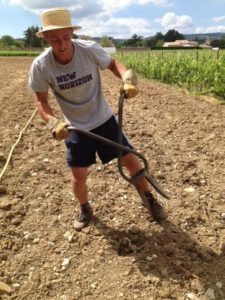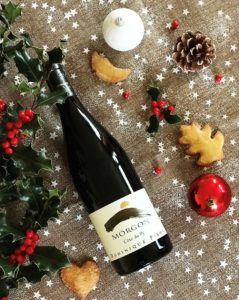 Each vine has been cautiously grown from the best terroir plot of the region, in order to extract the singularity of each cuvée, mostly displaying a shiny and ruby color. The result is a selection of fine and fruity wines, adorned with a touch of raspberry and liquorice, finely spiced at last. For your information, their Beaujolais Cuvée Nouveau vintage is considered as explosive, as well with red fruits and even a couple of fine tannins. Thanks to a selection of young pure Gamay wines, able to accompany any good world food or a kind aperitif with tapas.
Otherwise, located on a hill of eruptive origin in the heart of the Morgon appellation, their Côte du Py production is the result of a long vinification and a part of the harvest is aged in barrels. Bordered by many cadoles which are small stoned huts scattered through the vines, once used as shelter for winegrowers.
More information on the official website.
---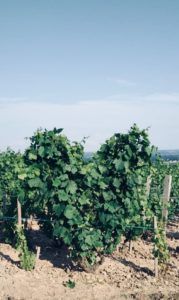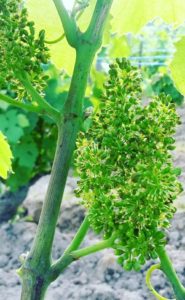 In another part of the region, Franck Chavy pays many efforts to sustain his estate, while covering nearly any task. His domain currently covers 10 hectares, including 3.5 ha in Morgon, 2 ha in Brouilly, 3 ha in Régnié, 0.5 ha in Chardonnay and 0.5 ha in Beaujolais villages. Therefore, Franck Chavy enjoy to play with the ingredients that his own granitic and sandy terroir can provide. Thus, his wines may be matured thanks to a long maceration (between 18 to 20 days in the tank), this method allowing to enhance the primary fermentation aromas and fully express the best of its grapes, within rounder tannins.
Mainly constituted of old vines (with an average age of 60-65 years, while some of them are even aged between 110 and 120 years old), all planted close to each other (10,000 vines/ha), increasing the potential of enlightenment over the main part of the surface and eventually reduce the vigor of each vine. Cautiously preserved with the use of bio-stimulant and bio-control, in order to help the vine to fight against any kind of disease and also optimize the random photosynthesis.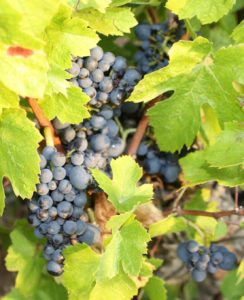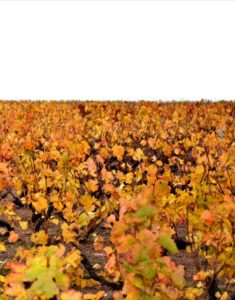 Furthermore, only the application of a full manual harvest of grapes, delayed as much as possible, permits to optimize the phenolic potential. Adding to this, the pruning work, occurring in winter, requires the intervention of seasonal workers, avoiding any sulfite complement inside the 40,000 bottles, annually produced and distributed among the international spirits networks and above all, to private customers.
Here, we have a look their brilliant Brouilly wine, called the Julmary cuvée in honor to the children of Franck and Béatrice Chavy (JULiane, MAnon, and AmaurRY). A powerful and round gastronomic wine, full of complexity and red fruity flavored, again composed of the omnipresent grape variety of Gamay Noir and its surprising white juice, growing on these old vines (between 50 and 100 years).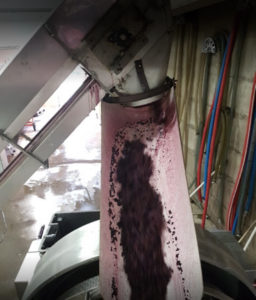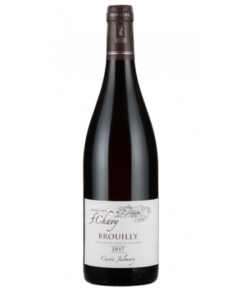 Thereafter, this juice would have been aged during 8 months in tanks, under a micro-oxygenation process, more adapted to this Gamay grape variety, which could be very sensitive to oxidation. Indeed, the oxygen used in very small quantities, controlled by daily control, facilitates the maturation and the ripening of the tannins of these wines. Rarely employed in the Beaujolais region, this approach remains constantly studied to be improved.
The sensation provided by this family Brouilly elixir could be reinforced by a serving temperature between 15 and 17° and can be kept in your favorite cellar between 3 and 10 years. A perfect nectar to marry with roasted red meats, along delicatessen, Marengo veal, rabbit with mustard, tagine…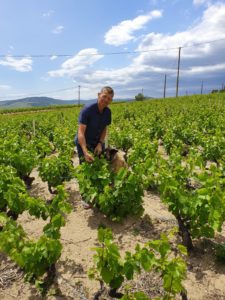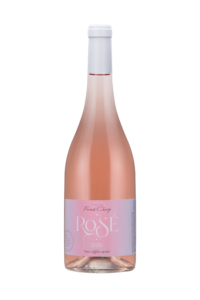 Thereafter, why don't you also get seduced by the homemade sulphite free Beaujolais rosé? Like all of the other appellation's cuvées, this wine is exclusively composed from 100% Black Gamay grape variety. Still built with a delicious white juice, on a sandy and granite typed terroir, where stand there these old vines, between 30 and 50 years and enhanced with a manual harvest.
Adding to this, admire the result of a vinification operated by direct pressing and completed a malolactic fermentation, without the use of any sulfur nor, as seen before, of any sulphite. This was made possible thanks to an inerting protocol, implying artificial nitrogen skies and a very precise control of the dissolved oxygen level, leading to a luminous pink robe. The aftermath is undoubtedly a fresh fragrance, full of floral notes of elderberry, along fruity red fruits (strawberry, cherry, raspberry) and finely spiced vanilla and pepper notes.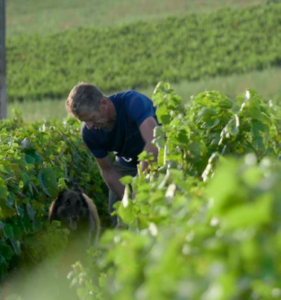 For instance, you shall appreciate its velvety and melted palate, with an amazing reminding evocation of rice (in the mood of sake) and again a nice length on red fruits and even fine herbs, a perfect match with scallops, seafood salad, barbecue dishes or just as an aperitif.
Then, if you want to keep connected with the prolix 2020 year, we invite you to adopt the Morgon edition 2020, without any added sulphite. This responsible process started in 2017 with the Régnié appellation, followed in 2019 by the Brouilly appellation and finally with the Morgon one in 2020. You would be naturally seduced by its ruby-red robe, expressing a multi-faceted aromatic nose of red fruits, spices, black pepper and chocolate. Furthermore, we recommend to enjoy this balanced and gourmet young vintage with grilled dishes or a delicately spiced couscous.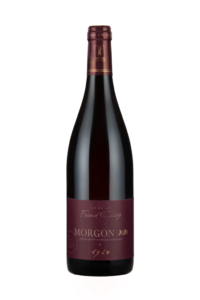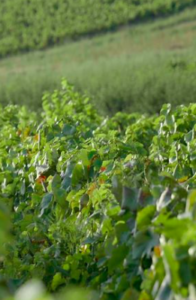 Without forgetting the special cuvée of Morgon issued in 1920, baptized Cuvée 2020, as a reference to the year of birth of the producer's grandfather, Antoine Chavy. Indeed, this passionate winegrower already initiated a few decades ago, the culture of vines which generated this emblematic Morgon juice. Therefore, this Cuvée 2020 reflects and pursues the pure and complex flavors of the previous sulfite-free Morgon cuvée.
Here again, composed of Gamay grape variety, this Morgon can easily distinguished by its beautiful ruby ​​color, along a floral fragrance, full of fruity and spicy accents. Thus, let's get charmed by this olfactory wedding between cherry, blueberry, nutmeg, liquorice and even a touch of cloves. The logical aftermath is the display of full-bodied and fresh harmonious tannins of red fruits, preparing to a long and elegant final experience. At last, we suggest you to appreciate this limited-edition wine with a tomato tart, fine cheese, or eventually ice creams.
More information on the official website.
---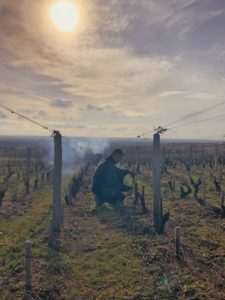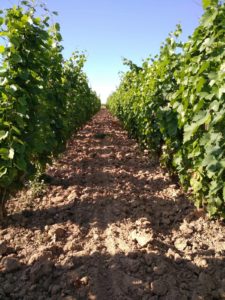 If you continue our trip 10 kilometers away from the town of Mâcon, you would find the Moulin-à-Vent appellation, located at the southern side of Burgundy. Proud of its 600 hectares of vines, we can find the early steps of this benchmark domain since 1732. Logically, the Château du Moulin-à-Vent, formerly called Château des Thorins, is deeply anchored in the heart of the eponymous appellation and in particular on the edge of the already famous Thorins plot and 200 meters behind the 15th century windmill, listed as a historic monument (photo credits: MAV).
With always the same desire to highlight the Gamay grape variety, mainly made here from old vines planted on windswept granite sands, producing little, but good quality juices, due to their ancient condition. This family estate employs this qualitative technique consisting of the selection of the finest vines, with unique characteristics, from the old vines of the Château.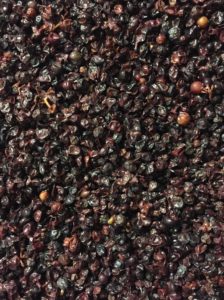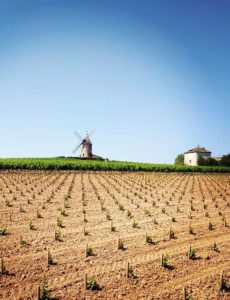 Once reproduced, this selection is planted in their granitic plots, and thus contributes to develop the genetic richness of their vineyard dried by the winds.
These jewels are spread around the 30 hectares estate, exclusively planted in this prestigious Moulin-à-Vent appellation, covering 7 beautiful plots named Le Champ de Cour, La Rochelle, Les Vérillats, Les Thorins, La Roche and Les Caves. By the way, the domain's centenary underground cellar has not changed, preciously conserving the highest quality oak barrels, straight from the forests of Allier and the Vosges. On top of that, Jean-Jacques and Édouard Parinet, both supported by Brice Laffond, the technical director of the estate, all favor a strategy of excellence and a barrel-by-barrel approach, guided by the specific identity and richness of each of their 91 plots.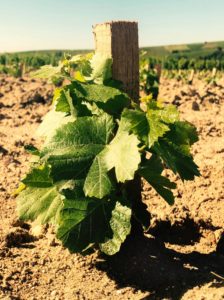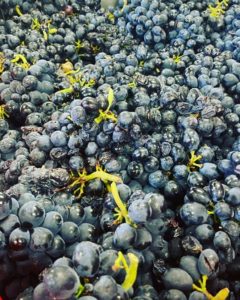 Although, 70,000 vines have been replanted across the domain, with a new way of vinification and aging the wines. For your information, the Château du Moulin-à-Vent tends to practice, as much as possible, a sustainable viticulture featuring a biological orientation, breaking with the past. This new philosophy features a natural amendment, manual grassing and harvesting, along a minimal use of chemicals nor insecticide, guided by the principles of organic farming. Some plots even follow the precepts of biodynamic agriculture, with an annual soil tillage program that can guarantee a real root development of the vines, either in depth and aerate the different substrates, before revealing the huge diversity of this Moulin-à-Vent appellation.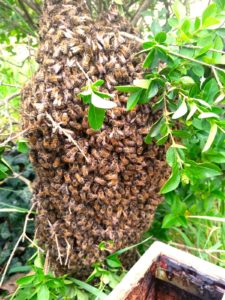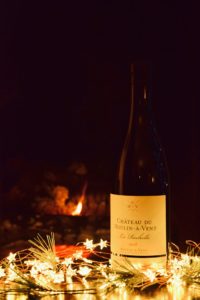 With a meticulous approach for the artwork in the vineyard and the cellar, the Château du Moulin-à-Vent offers four main types of wines that reveal each terroir with finesse and elegance, year after year. Among them, we can count on the traditional Château du Moulin-à-Vent, which with its 2,500 cases produced per year, offers a blend of some of the appellation's finest terroirs. This is naturally considered as the emblematic wine of the estate and a reflection of their interpretation of Moulin-à-Vent. Then, the selection of the Croix des Vérillats plot attributes no less than 800 cases, full of granitic and sandy soils, providing some richness and smoothness to these wines. Don't also miss the Champ de Cour plot, with its 600 cases, proposes a powerful and mineral tone for this terroir, with more clayey soils. Last but not least, the Rochelle plot displays through 300 cases, maybe the most complete terroir and the most successful wine in the range of plot selections.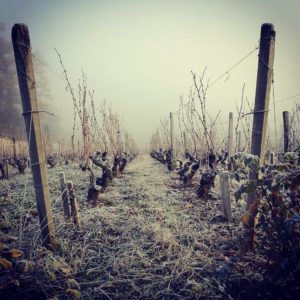 Icing on the cake, why not focusing on Les Terrasses du Château 2018 vintage, present all year round on the Monoprix shelves. This worthy elixir has been awarded by many prizes, such as the Selection Gourmet Jury and even a golden medal at the illustrious Concours Général Agricole 2020.
This Millesime 2018 is dressed in a ruby color, spreading a floral nose of peony, completed with various aromas of red and black berries, along some notes of liquorice, nutmeg and black pepper. Once in mouth, the result is a dynamic but balanced wine, floating through fresh, fruity and peppery aromas, with a delicate length. An accessible wine to accompany with copper, ravioli or fine cheese.
Château du Moulin-à-Vent, 4, rue des Thorins, Le Moulin-à-Vent, 71570 Romanèche-Thorins (France) / Phone: +33 (0)3 85 35 50 68. More information about the complete range on the official website.