From the Château du Moulin-à-Vent until the Domaine de la Tour de Bief, taste different facets from Beaujolais wines
5 min read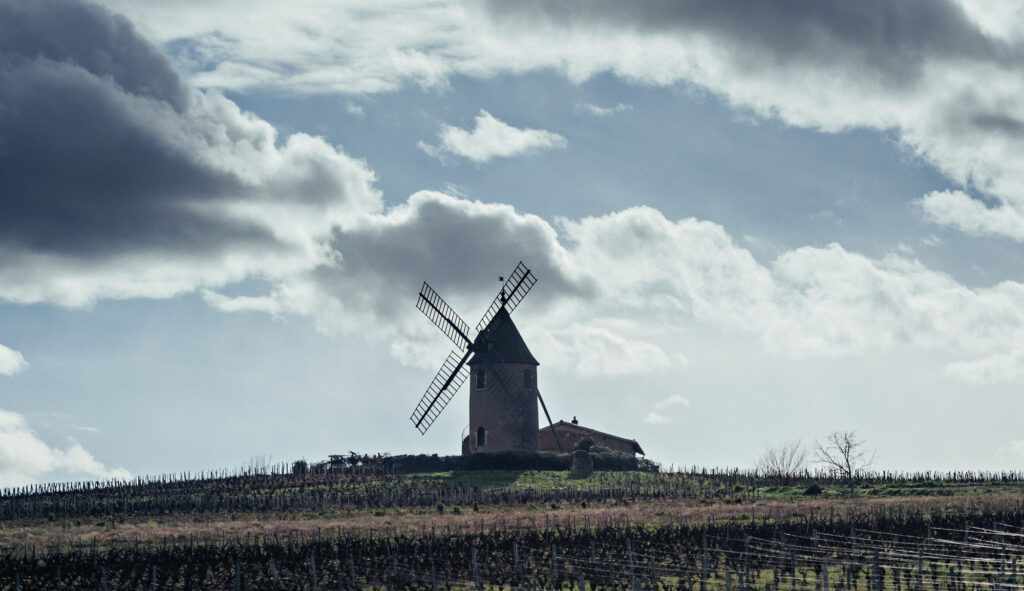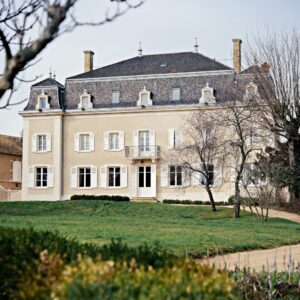 Following our first introduction to Beaujolais with the Dominique Piron's domains (read our article here), we invite you this time to learn more about another institution from this region, named Château du Moulin-à-Vent. This reference domain, since 1732, is nested in the heart of the appellation, just 200 meters behind the historic windmill. Furthermore, this Château du Moulin-à-Vent offers four types of wines that reveal each terroir with a certain finesse and elegance.
Managed by the family Parinet, since 2009 and Brice Laffond, oenologist, who work together in order to favor a strategy of excellence and a meticulous approach, guided by the specific identity of each of their great terroirs. Moreover, the Château du Moulin-à-Vent practices a true organic viticulture, where so many treasures emanate from their vines and adapt with different types of occasions. By AP
---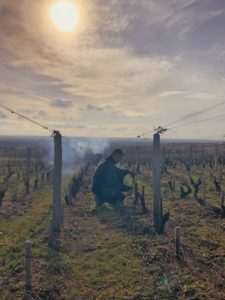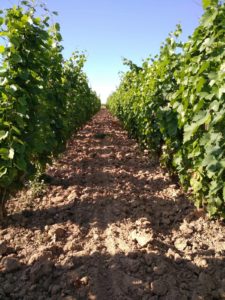 If you continue our trip 10 kilometers away from the town of Mâcon, you would find the Moulin-à-Vent appellation, located at the southern side of Burgundy. Proud of its 600 hectares of vines, we can find the early steps of this benchmark domain since 1732.
Logically, the Château du Moulin-à-Vent, formerly called Château des Thorins, is deeply anchored in the heart of the eponymous appellation and in particular on the edge of the already famous Thorins plot and 200 meters behind the 15th century windmill, listed as a historic monument.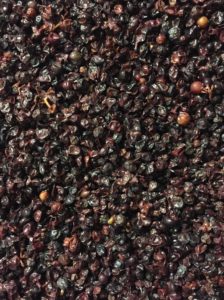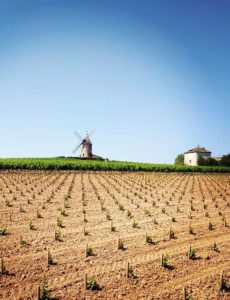 This method is able to produce little, but good quality juices, due to their ancient condition. This family estate runs this qualitative method, leading to the finest vines, with unique characteristics, from the old vines of the Château (photo credits: MAV/F. Juery).
Once reproduced, this selection is planted in their granitic plots, and thus contributes to develop the genetic richness of their vineyard dried by the winds. These jewels are spread around the 30 ha estate, exclusively planted in this prestigious Moulin-à-Vent appellation, covering 7 beautiful plots named Le Champ de Cour, La Rochelle, Les Vérillats, Les Thorins, La Roche and Les Caves.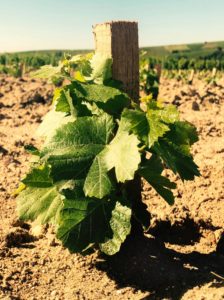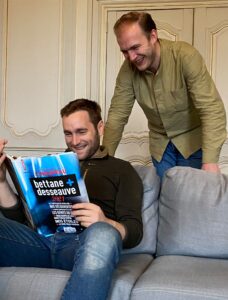 By the way, the domain's centenary underground cellar has not changed, preciously conserving the highest quality oak barrels, straight from the forests of Allier and the Vosges.
On top of that, Jean-Jacques and Édouard Parinet, both supported by Brice Laffond, the technical director of the estate, all favor a strategy of excellence and a barrel-by-barrel approach, guided by the specific identity and richness of each of their 91 plots. Although, 70,000 vines have been replanted across the domain, with a new way of vinification and aging the wines.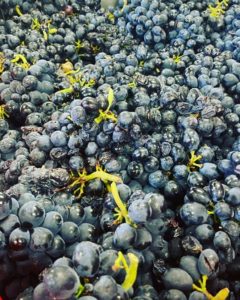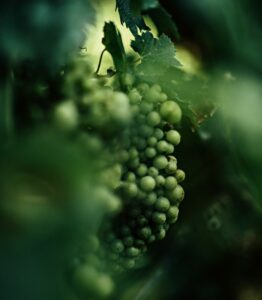 For your information, the Château du Moulin-à-Vent tends to practice a sustainable viticulture, featuring a biological orientation, breaking with the past. This new philosophy features a natural amendment, manual grassing and harvesting, along a minimal use of chemicals nor insecticide, guided by the principles of organic farming. Some plots even follow the precepts of biodynamic agriculture, with an annual soil tillage program that can guarantee a real root development of the vines, either in depth and aerate the different substrates, before revealing the huge diversity of this Moulin-à-Vent appellation.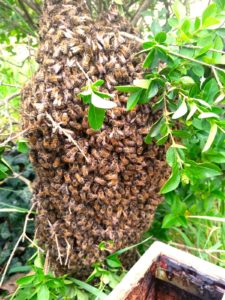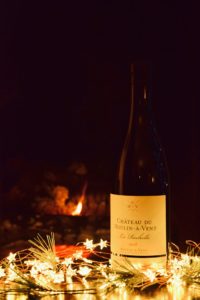 With a meticulous approach for the artwork in the vineyard and the cellar, the Château du Moulin-à-Vent offers four main types of wines that reveal each terroir with finesse and elegance, year after year. Among them, we can count on the traditional Château du Moulin-à-Vent, which with its 2,500 cases produced per year, offers a blend of some of the appellation's finest terroirs. This is naturally considered as the emblematic wine of the estate and a reflection of their interpretation of Moulin-à-Vent. Then, the selection of the Croix des Vérillats plot attributes no less than 800 cases, full of granitic and sandy soils, providing some richness and smoothness to these wines.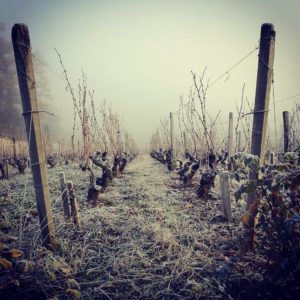 Don't also miss the Champ de Cour plot, with its 600 cases, proposes powerful and mineral tones for this terroir, with more clayey soils. Last but not least, the Rochelle plot displays through 300 cases, maybe the most complete terroir and the most successful wine in the range of plot selections.
Apart from this, horses are often hired to work around soils from Les Vérillats' vines. Regarded as less heavy and more maniable than tractors, those strong horses are very useful to help in the oldest parts of the vineyard, where vines are generally the most fragile.
Icing on the cake, why not focusing on Les Terrasses du Château 2020 vintage, present all year round on the Monoprix shelves (for 17 euros). This worthy elixir has been awarded by many prizes, such as the Selection Gourmet Jury and even a golden medal at the illustrious Concours Général Agricole 2020.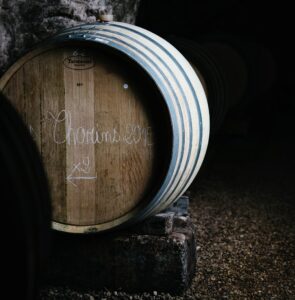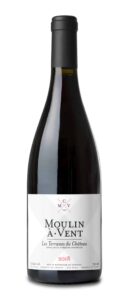 This Millesime 2020 is dressed in a ruby color, spreading a floral nose of peony, completed with various aromas of red and black berries, along some notes of liquorice, nutmeg and black pepper. Once in mouth, the result is a dynamic but balanced wine, floating through fresh, fruity and peppery aromas, with a delicate length. An accessible wine to accompany with copper, ravioli or fine cheese.
A good sign that this domain always keeps the same desire to highlight the Gamay grape variety, mainly made here from old vines planted on windswept granite sands.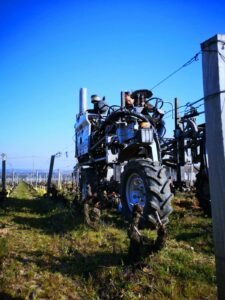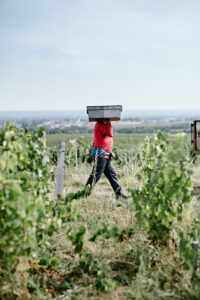 In another side and still run by the Parinet family since 2012, why don't you have a look at the Domaine de la Tour de Bief estate? Created in 1644, this domain may be regarded as one of the pillars of the Beaujolais appellation. It owes its name to a Moulin-à-Vent terroir in quasi-monopoly, planted with 15ha of old vines (between 40 and 70 years), occupying the entire plateau, halfway up the appellation.
Grown on specific granitic soils and clayey subsoils, which are rich in manganese and metallic oxides, those vines are often blown by powerful winds. This has a decisive impact on the health of those vineyards, such as ripening and even concentration of grapes.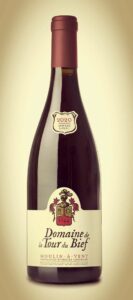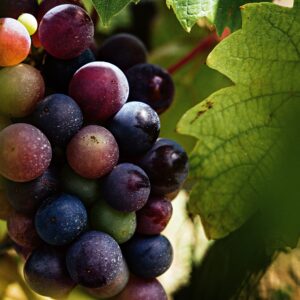 By the way, the Millesime 2020 is only made from Gamay grape variety, manually harvested before undergoing an old pre-fermentation (to bring finesse and roundness) and an aging of 15 months in concrete vats.
This nectar displays a spicy fragrance with generous notes of black fruits, such as juicy blackberry, raspberry and wild strawberry. An ideal red wine for grilled and roasted dishes, to serve between 14° and 16°, preferably after a decanting of 1 hour before serving.
Château du Moulin-à-Vent, 4, rue des Thorins, Le Moulin-à-Vent, 71570 Romanèche-Thorins (France) / Phone: +33 (0)3 85 35 50 68. More information about the complete range on the official website.
---